Frazier leads five Tribe prospects in Top 100
Indians also land Zimmer, Bradley, Aiken, Sheffield on midseason list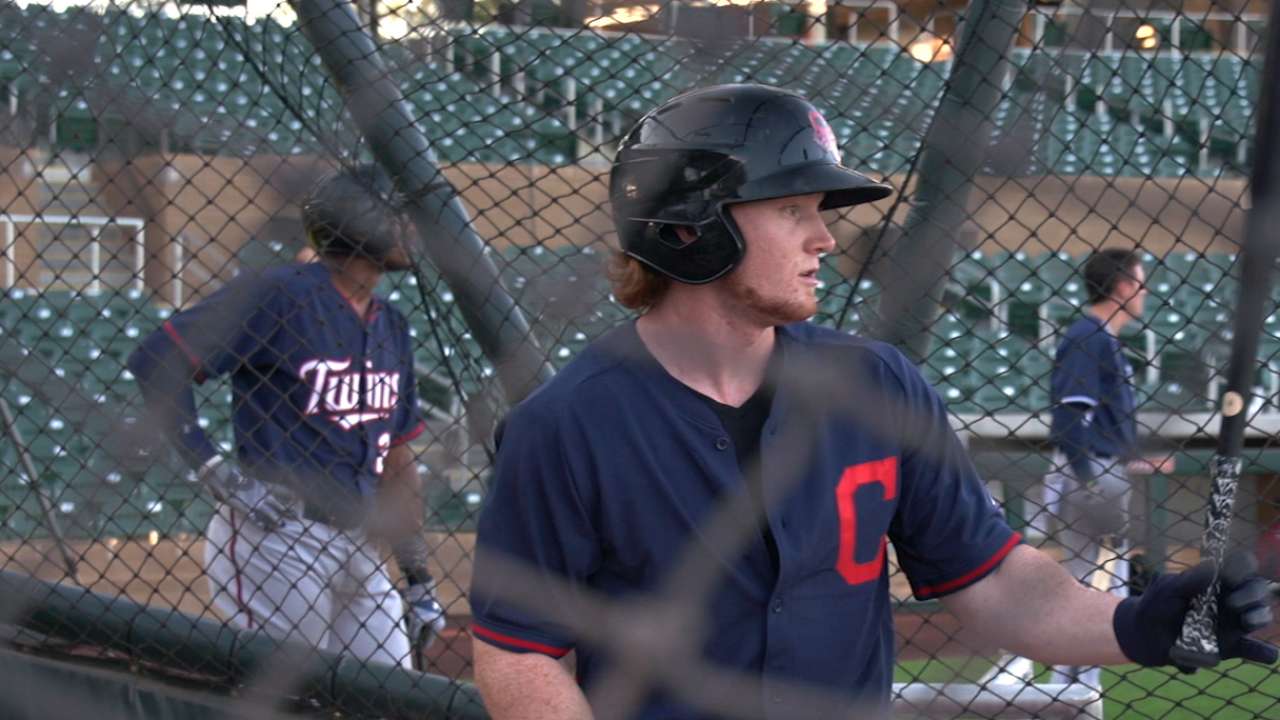 For much of his baseball career, Clint Frazier has had the spotlight on him.
"He's a guy who's going to bring attention to himself, whether he wants to or not," Indians director of amateur scouting Carter Hawkins said earlier this month. "Red hair. He can hit the ball 500 feet. There's a lot of things that point towards Clint Frazier. He's just starting to understand the things he needs to do to stay within himself and not focus on the externals."
But that spotlight should shine even brighter now. The outfielder was named the top prospect in the Indians' farm system according to MLBPipeline.com's Top 100 Prospects. On Thursday, MLB Pipeline released its midseason re-rank of the Top 100 and the Top 30 for each club. Frazier began the year ranked 27th in the Top 100, one spot behind teammate Bradley Zimmer.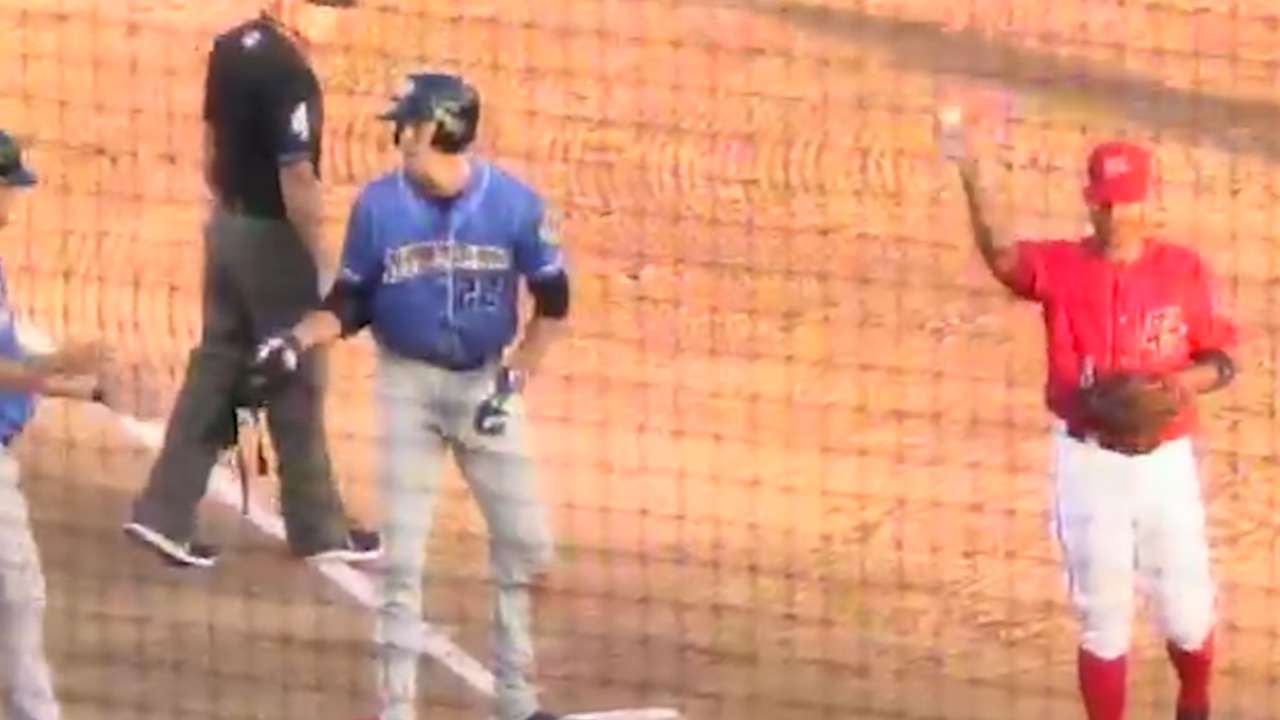 However, Frazier has jumped to 24th, while Zimmer fell to 35th. Both outfielders were recently promoted to Triple-A Columbus and could possibly be called up to the big league club in the near future.
"This move was 100 percent about Clint and Brad's development," Hawkins said. "It was not about positioning our rosters. That being said, I think anyone that can help us win, if [manager Terry Francona and the front-office leaders] feel like guys can help us win, we're going to consider that."
Frazier has spent a bulk of his time with Double-A Akron this season, but he is hitting .278 with 48 RBIs and 13 home runs this year in the Minors. Entering Thursday, Zimmer has hit .254 with 14 homers and 53 RBIs.
Cleveland's lone other prospect in the Top 100 also moved up from the preseason list. First baseman Bobby Bradley was slotted 82nd in the latest rankings after beginning the year ranked 93rd.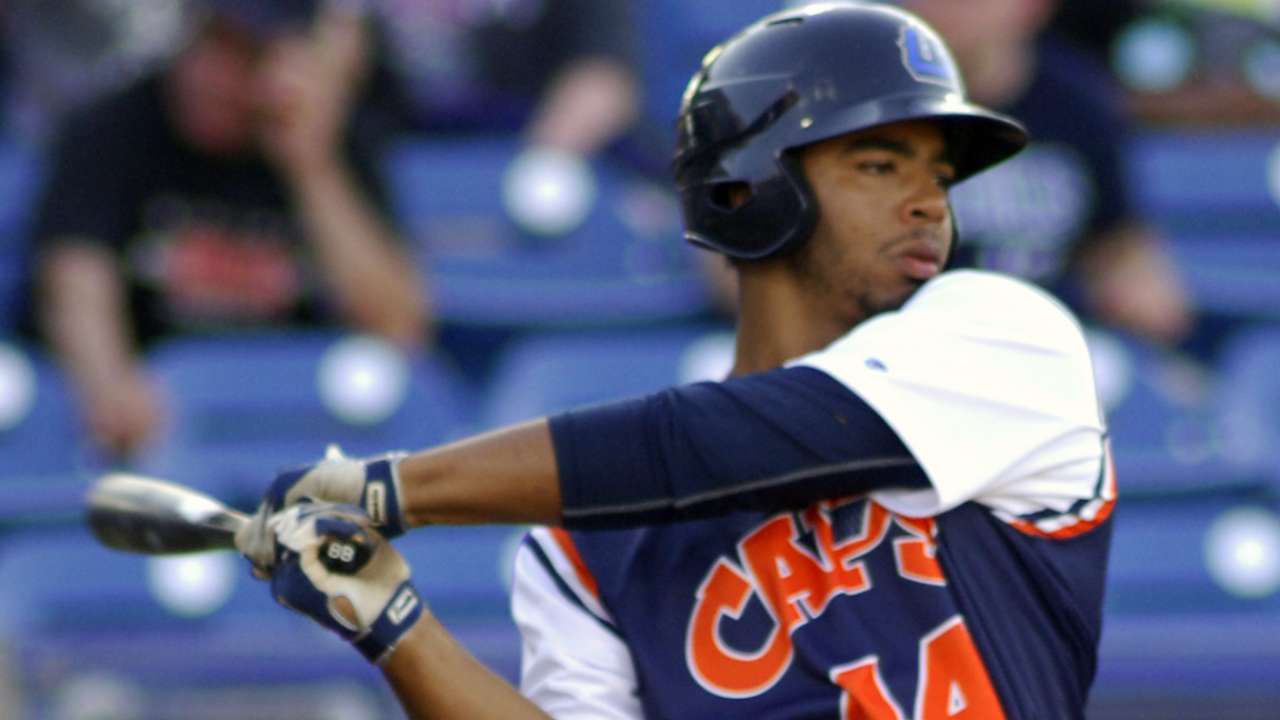 Bradley has played all 93 games this season with Lynchburg, the Indians' Class A Advanced affiliate. He has a .257 batting average with 19 home runs and 77 RBIs in just his third year.
A pair of left-handers earned a spot in the Top 100 after being absent in the preseason rankings. Brady Aiken is 79th while Justus Sheffield sits 95th.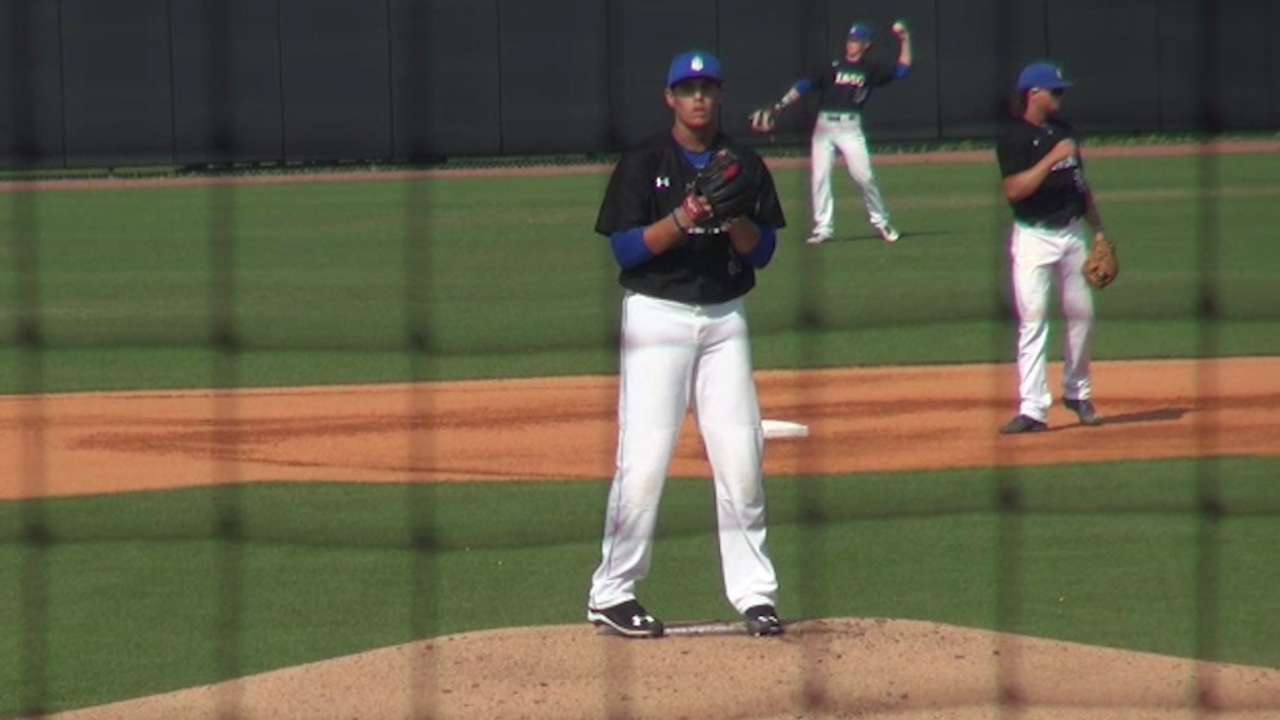 Aiken has a 6.38 ERA in seven games in Rookie ball in Arizona, but he has whiffed 26 batters across 18 1/3 innings. Sheffield has posted a 3.59 ERA in 19 starts, with 93 punchouts in 95 1/3 innings for Lynchburg this year.
"It's fulfilling from the entire organization's standpoint," Hawkins said. "Knowing that a lot of that hard work is paying off. We just couldn't be more excited that we're in the position that we are right now."
The ranking of baseball's top prospects is done by MLBPipeline.com Draft and prospect experts Jonathan Mayo, Jim Callis and Mike Rosenbaum, who compile input from industry sources, including scouts and scouting directors. It is based on analysis of players' skill sets, upsides, proximity to the Majors and potential immediate impact to their teams. Only players with rookie status are eligible for the list. The rankings follow the Collective Bargaining Agreement guidelines for which players fall under the international pool money rules: Players who were at least 23 years old when they signed and played in leagues deemed to be professional (Japan, Korea, Taiwan, Cuba) are not eligible.
Shane Jackson is a reporter for MLB.com based in Cleveland. This story was not subject to the approval of Major League Baseball or its clubs.