Bucs land six on Top 100 Prospects list
Glasnow named No. 1 Pirates prospect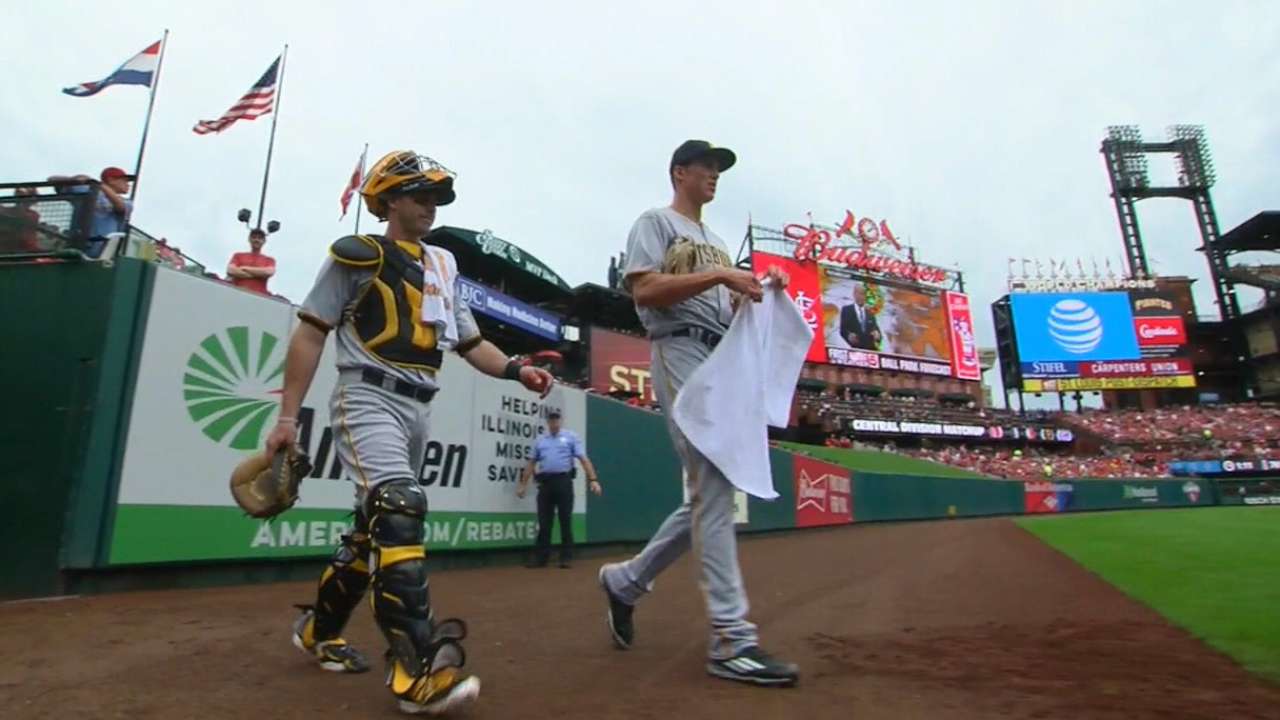 PITTSBURGH -- The Pirates' deep and talented farm system is well-represented on MLBPipeline.com's latest Top 100 Prospects list.
Pittsburgh placed six prospects on MLBPipeline.com's midseason list, second to only Houston's seven, and totaled more Prospect Points (383) than any other organization before the Yankees restocked their farm system at the Trade Deadline. It's a testament to the high-end potential of the Pirates' best prospects -- several of whom made their big league debut in the first half -- but also the depth of the Bucs' player development system.
"Anytime you have a bunch of players that are up on prospect lists or you have players that come up and help your Major League team compete and win, it's a credit to your scouting department," Pirates general manager Neal Huntington said. "Then our development staff, whether it's our coaches or performance team, it's a credit to them continuing to develop players -- scouting, signing and developing quality players. That's a very positive sign for our organization as we look toward the future."
The ranking of baseball's top prospects is done by MLBPipeline.com Draft and prospect experts Jonathan Mayo, Jim Callis and Mike Rosenbaum, who compile input from industry sources, including scouts and scouting directors. The ranking is based on analysis of players' skill sets, upsides, proximity to the Majors and potential immediate impact to their team. Only players with rookie status are eligible for the list. The rankings follow the Collective Bargaining Agreement guidelines for which players fall under the international pool money rules: Players who were at least 23 years old when they signed and played in leagues deemed to be professional (Japan, Korea, Taiwan, Cuba) are not eligible.
Right-hander Tyler Glasnow remains the Pirates' top prospect and the 10th-ranked prospect overall. Outfielder Austin Meadows jumped from Double-A Altoona to Triple-A Indianapolis and he rose from No. 20 to No. 12.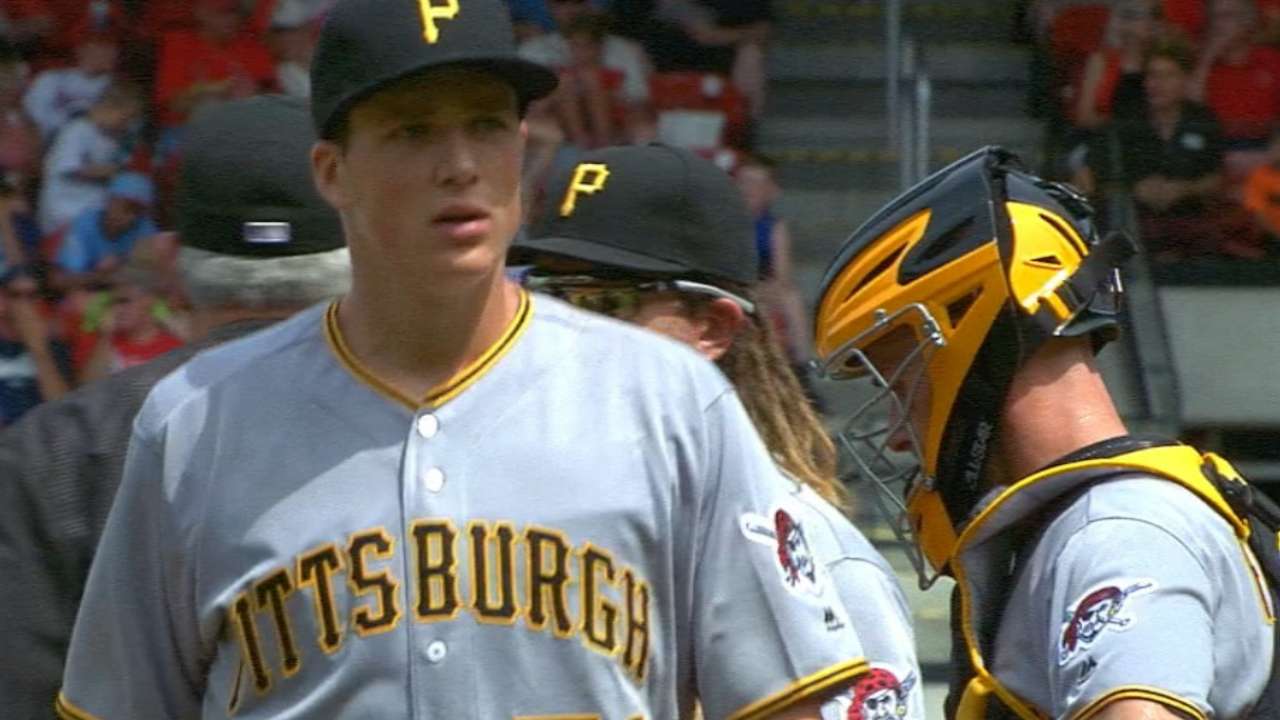 First baseman Josh Bell, who electrified Pittsburgh in his brief callup before the All-Star break, leaped from No. 49 to No. 29. And Jameson Taillon, quickly putting two years of injury rehab behind him, climbed from No. 54 to No. 30.
"I'm not sure you could have a better introduction to the Major Leagues than Josh had. Another guy with tremendous poise and confidence," Huntington said. "Just like Jameson, he looks like a Major Leaguer."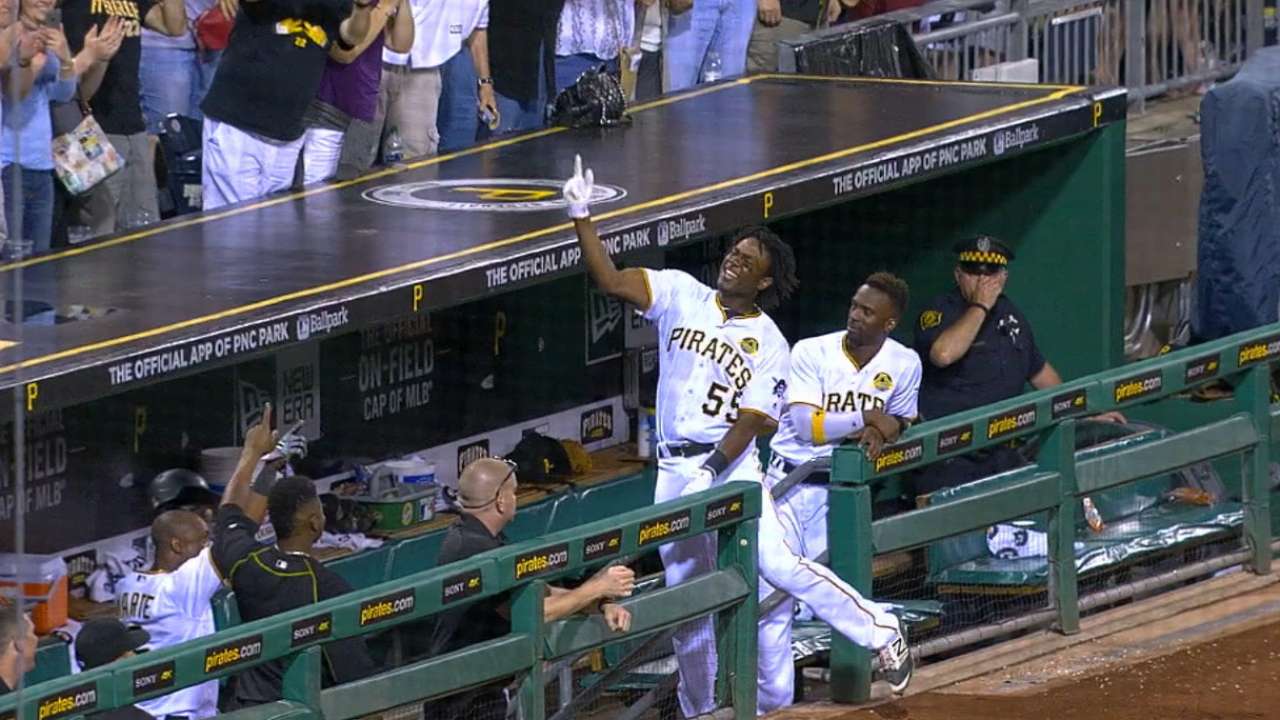 Shortstop Kevin Newman and right-hander Mitch Keller, the Bucs' No. 5 and No. 6 prospects, respectively, are newcomers to MLBPipeline's Top 100 list.
Newman jumped up six spots on the Pirates' Top 30 Prospects list and skyrocketed from unranked to 53rd overall. A first-round Draft pick last year, Newman has hit .321/.377/.418 with more walks (13) than strikeouts (12) since his promotion to Double-A.
"To be one of the more productive players in his time in Double-A his first full season out is remarkable," Huntington said.
Keller made a similar ascent, from 14th to sixth and unranked to 89th. The 20-year-old right-hander is 6-5 with a 2.86 ERA and 100 strikeouts to 14 walks in 97 2/3 innings for Class A West Virginia this season.
"Health and maturation," Huntington said. "He's starting to mature physically and mentally and has put some nice things together in Charleston."
Adam Berry has covered the Pirates for MLB.com since 2015. Follow him on Twitter at @adamdberry. This story was not subject to the approval of Major League Baseball or its clubs.