Freeman relieved to deliver 5-RBI night
Braves' first baseman also matches career high with 4 hits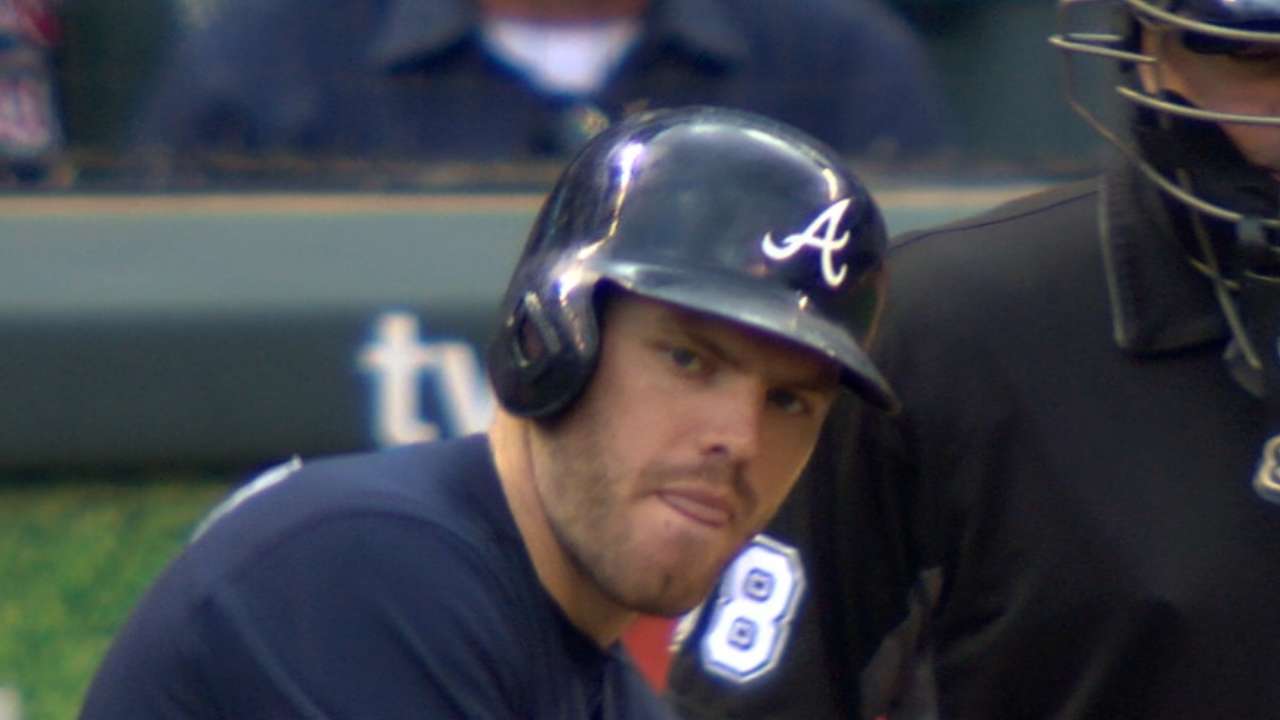 MINNEAPOLIS -- Freddie Freeman stole a base, hit his longest home run of the season and recorded career highs with four hits and five RBIs on Wednesday night. But the Braves first baseman seemed to believe the most unique development in a 9-7 win over the Twins came courtesy of the three hits he recorded with runners in scoring position.
"It's actually nice to get some hits with runners in scoring position," said Freeman, who has been frustrated frequently this season in run-producing opportunities. "It's nice to do my job for once this year."
Though Freeman has endured some of the toughest slumps of his career this season, he still has a .280 batting average and .881 OPS. He's on pace to hit a career-best 28 home runs, but he's also on pace for 66 RBIs, which would match the career low he produced while playing just 118 games in 2015.
After hitting a Major League-best .376 with runners in scoring position last year, Freeman hasn't been able to consistently produce in the limited opportunities he's been given to drive in runs. The 26-year-old slugger entered Wednesday hitting .176 with RISP. He was 1-for-13 in these situations dating back to June 25, a stat that validates both his frustration and the reality that his opportunities have been few and far between.
Thus, it's easier to understand why Freeman savored the fact that he recorded a hit in each of his three at-bats with RISP in the finale with the Twins. His only previous multi-hit effort with RISP this season was recorded on June 13.
"It's nice to have a smile on your face after a game," Freeman said.
Freeman recorded RBI singles in his first two at-bats and drilled a towering two-run homer in the fourth inning that traveled a projected distance of 443 feet, according to Statcast™. His decisive sixth-inning double capped the fifth five-RBI game of his career and the sixth four-hit game of his career. He has recorded three of those four-hit performances within a 37-game span dating back to June 15 -- the night he hit for the cycle against the Reds.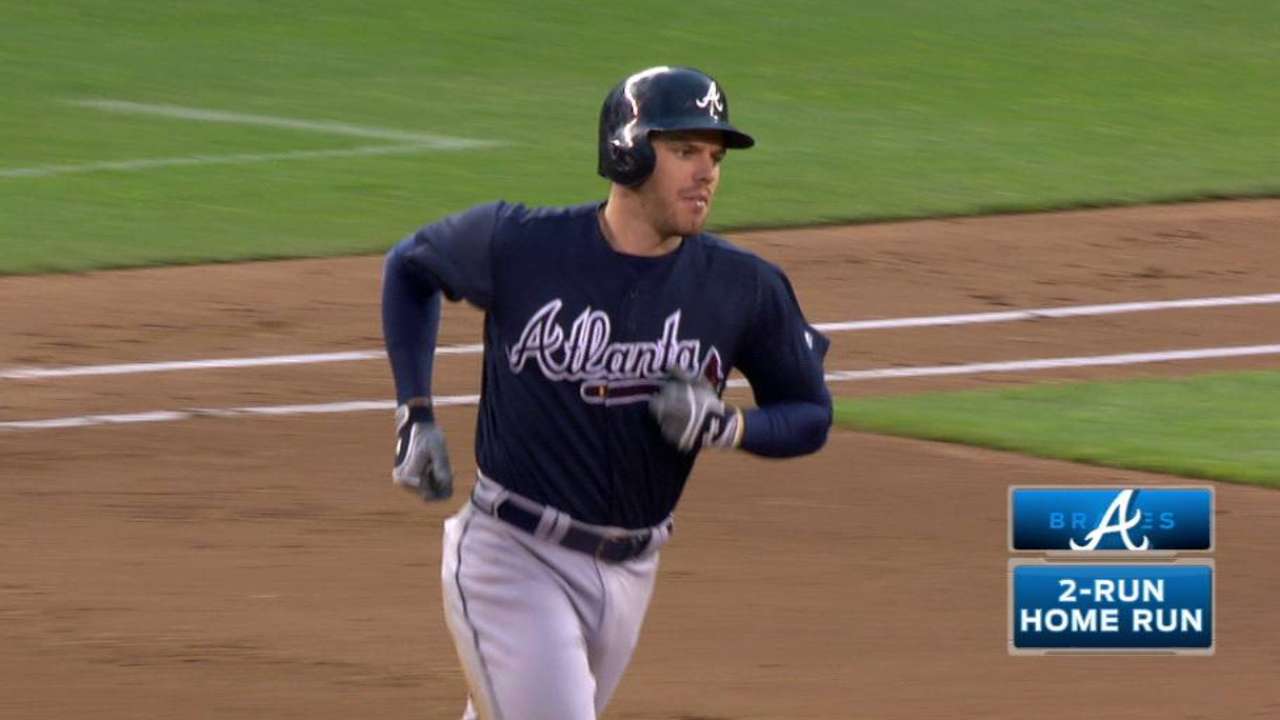 After recording a hit in each of his first four at-bats on Wednesday, Freeman had another chance to hit for the cycle when he came to bat in the eighth inning. But his attempt to record a triple evaporated as he was intentionally walked.
"I've never had five hits and I've never had more than five RBIs," Freeman said. "I had a chance there, but they walked me. Still, it was all in all a good night and all in all a good last 40 games for me. So, hopefully, it will continue."
Mark Bowman has covered the Braves for MLB.com since 2001. This story was not subject to the approval of Major League Baseball or its clubs.