Waino appreciates lift from fellow nemesis Yadi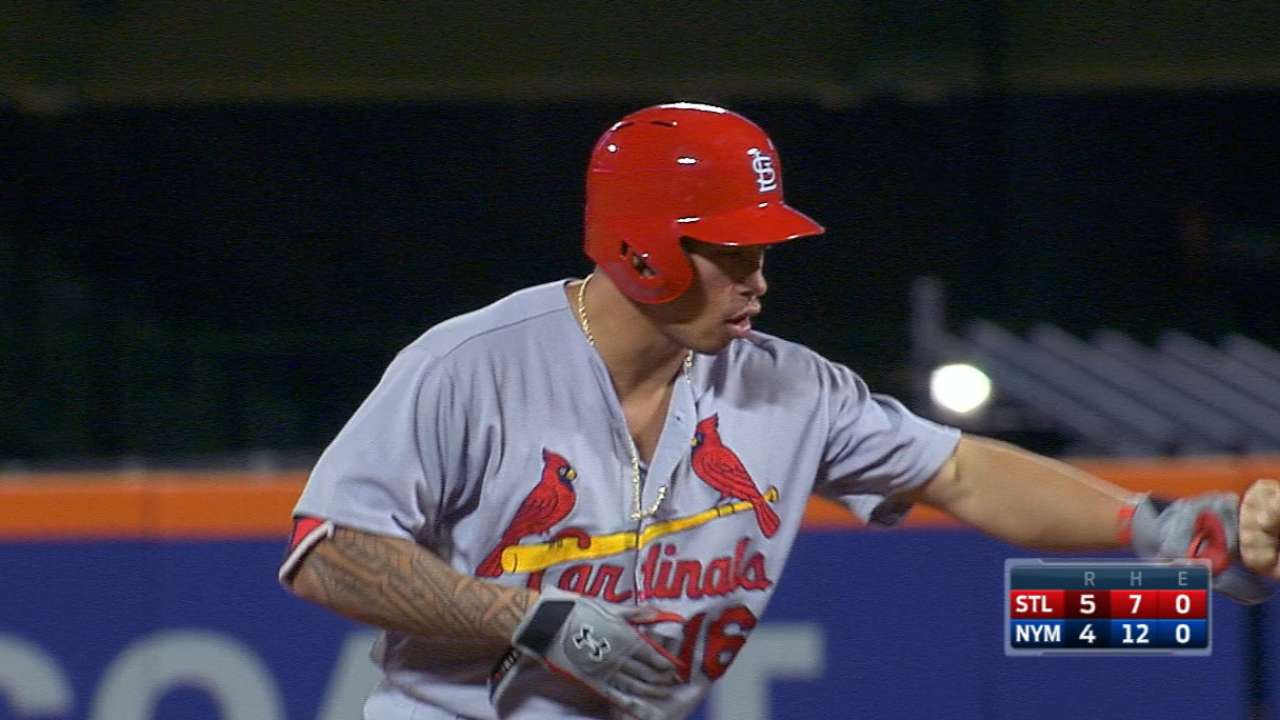 NEW YORK -- Nearly 10 years later, the moment that Adam Wainwright broke Queens' heart is still ingrained in baseball's consciousness. The 12-6 curve. The home-plate umpire's punchout. Carlos Beltran's long walk from the batter's box, the reality that the Mets wouldn't reach the 2006 World Series beginning to set in.
"Every time I went on deck [Wednesday], there were a couple of Mets fans back there telling me how much they hated that moment, and how every time they see me it brings back those bad memories," Wainwright said after pitching 6 2/3 innings in the Cardinals' 5-4, series-clinching win at Citi Field.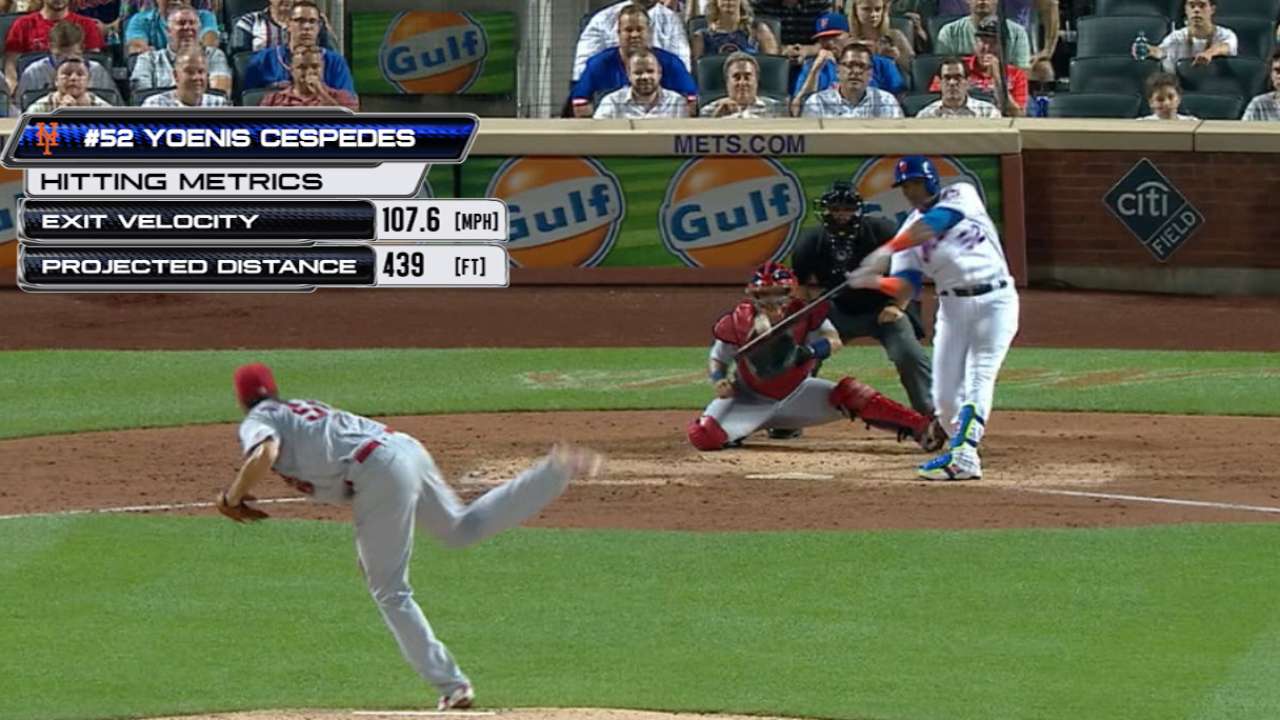 The Mets appeared ready to secure a measure of revenge, with Yoenis Cespedes chasing Wainwright from the game in the seventh on what was in line to be a game-winning two-run homer. But then Yadier Molina, the catcher who hit the decisive dinger in Game 7 of the 2006 NLCS at Shea Stadium, stepped into the batter's box and bailed out his long-time batterymate. Molina tied the game with a one-out double, setting the stage for Kolten Wong's go-ahead RBI double two batters later.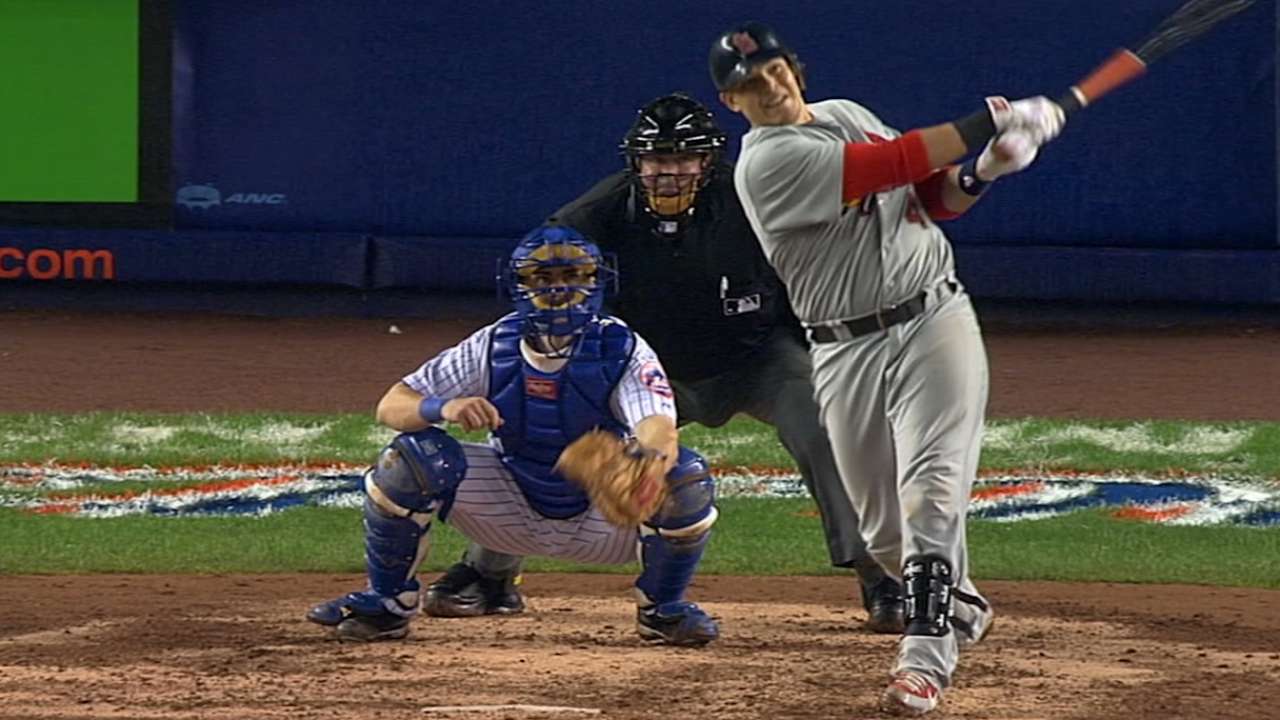 "I was ready to bang my head into the wall here and crawl into a hole and die for a little bit there; I was pretty sad," Wainwright said. "But you know what? Baseball is funny. Right when you think it's your lowest moment of the year, all of a sudden, the team wipes that away."
Indeed, the Cardinals flipped the story of the series in dramatic fashion, in the process leaping ahead of the Mets in the running for the NL Wild Card race and pulling within one game of the Marlins, who hold the second Wild Card spot.
Jeurys Familia jogged out to the mound in the ninth, bringing the third-longest regular-season saves streak in Major League history (52) with him. The Cardinals sent Familia back to the dugout with his first blown save since July 30, 2015.
It happened quickly. Matt Adams led off the inning with a lineout to left, but one pitch after Jedd Gyorko walked, pinch-runner Randal Grichuk was crossing home on Molina's double.
"Yadier just came up huge, like he has ... I don't know how many times since he's been here," Wainwright said. "He's very clutch, and tonight we needed that. He and Kolten, those were two of the biggest hits of the year right there."
Jeremy Hazelbaker then reached on a fielder's choice before stealing second with Wong at the plate.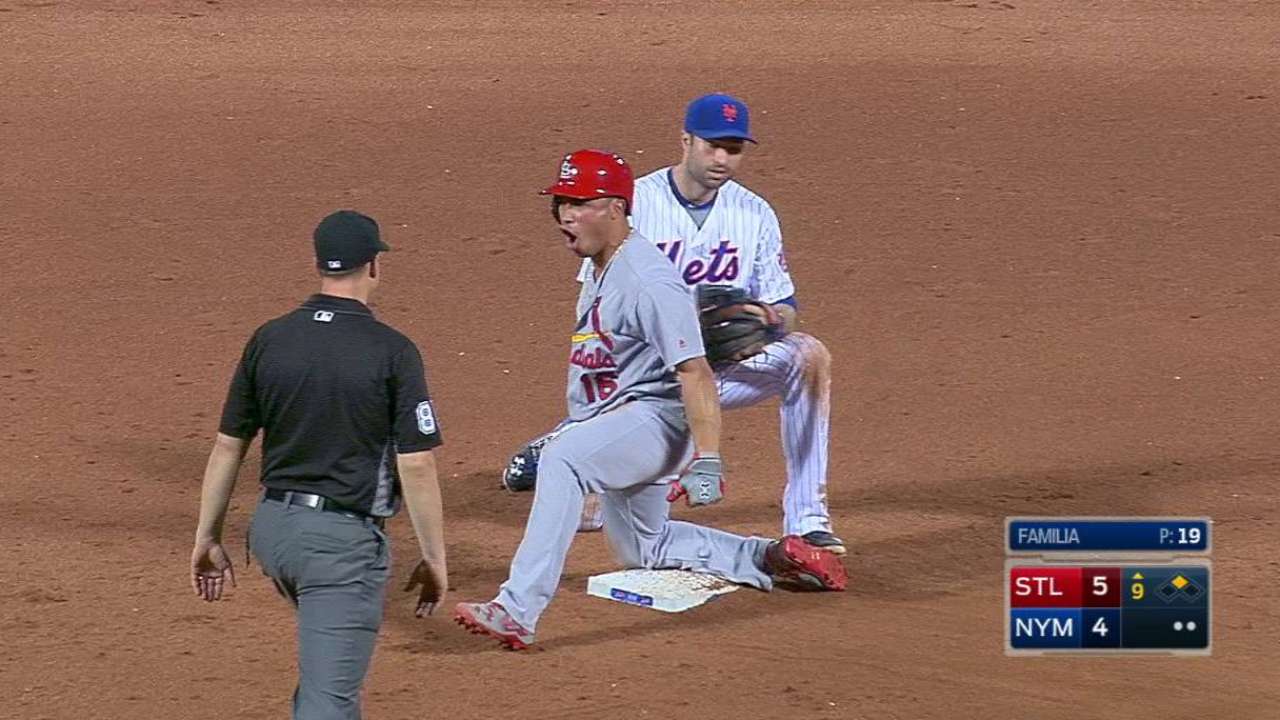 Wong, who was hitting .174 with runners in scoring position, pinch-hit for Jonathan Broxton. On the eighth pitch of his at-bat, Wong shot a 97-mph sinker up and away along the left-field line, scoring Hazelbaker.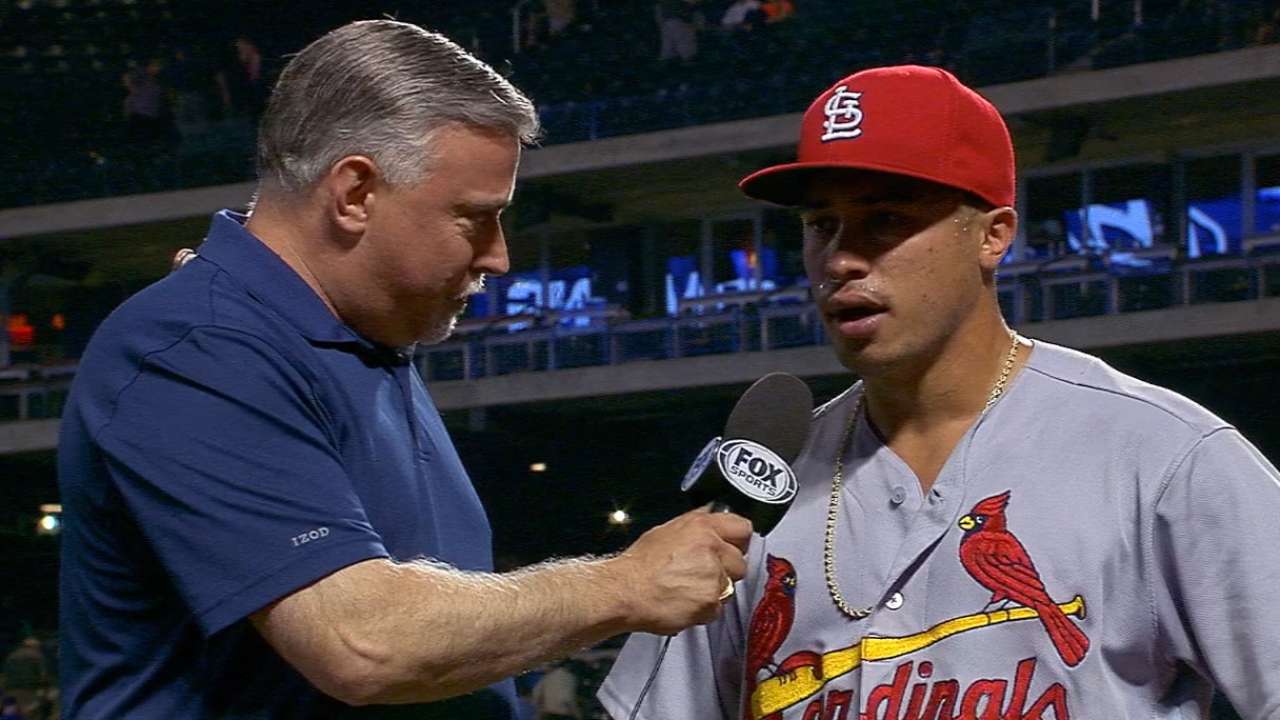 "It's been tough for him the whole year," Molina said of Wong. "To get the big hit right there, I'm just happy for him."
Molina said he's got friends and family members who are Mets fans, and he makes sure to bring up his ninth-inning homer from a decade ago every time he sees them.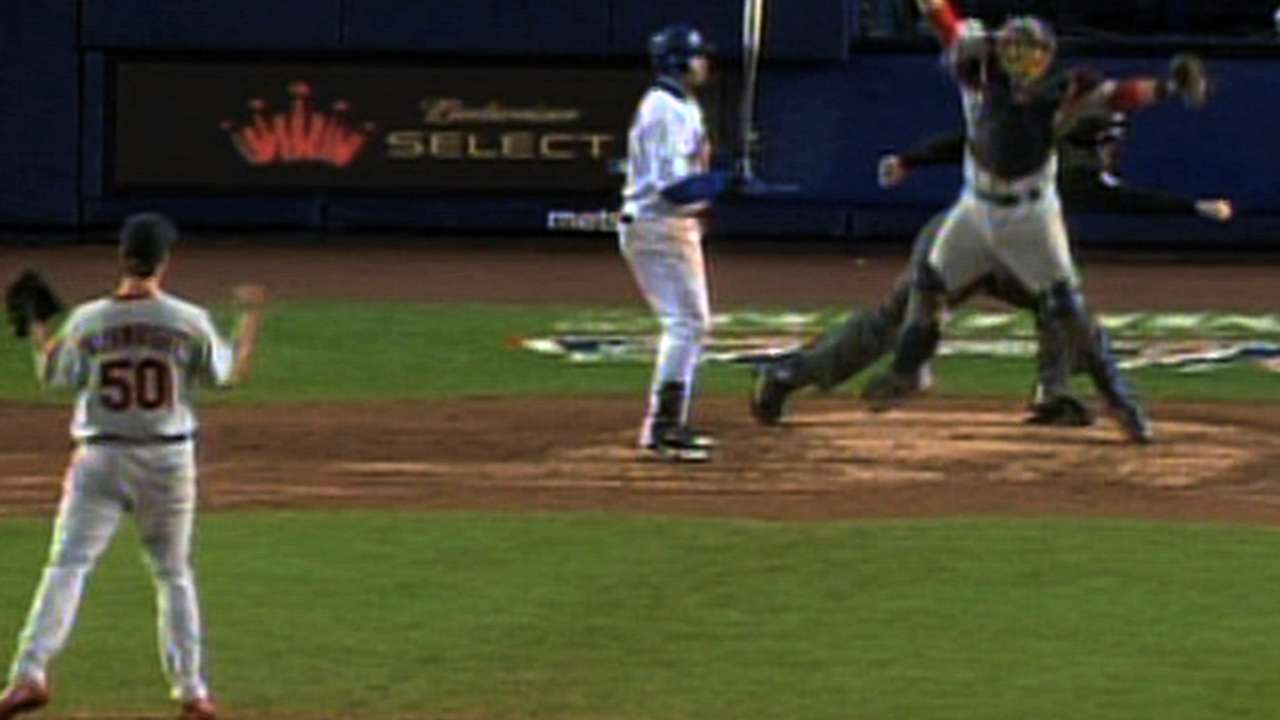 Wainwright said he relishes playing the role of villain with Mets fans. During pregame introductions at the 2013 All-Star Game at Citi Field, fans "just booed the stew out of me. I loved it."
The right-hander said the end of his start on Wednesday was shaping up to be one of his "all-time most disappointing moments," but not because it came in Queens.
"We've had some momentum building, and then we had a couple of tough games and we really needed to win this game instead of having it so close and then be ripped out ... like it was almost done," Wainwright said.
Surely, Mets fans can relate to that.
Joshua Needelman is a reporter for MLB.com based in New York. This story was not subject to the approval of Major League Baseball or its clubs.