Gray feeds off Descalso's early clutch catch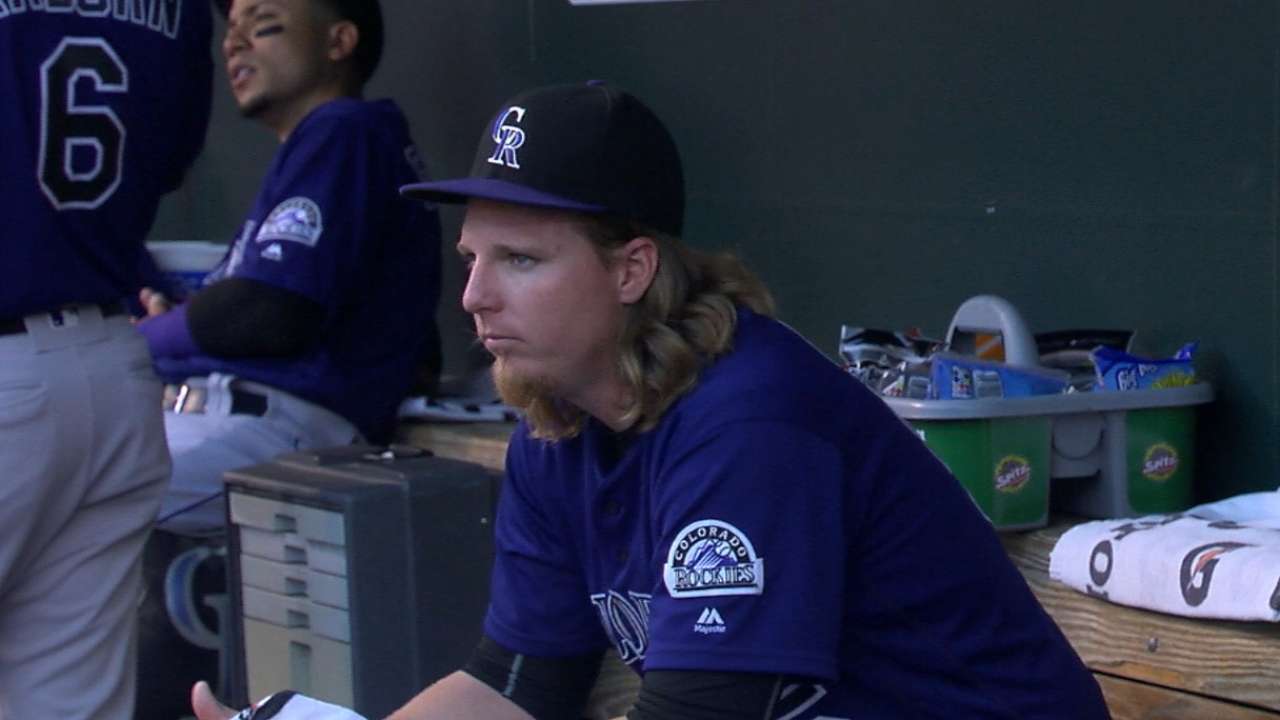 BALTIMORE -- Rockies starter Jon Gray was rolling through three innings on Wednesday night, but the Orioles nearly derailed his start in the fourth. With runners at the corners and no outs, Manny Machado lofted a shallow fly ball to left field that looked like it was going to drop in.
But Daniel Descalso, usually an infielder, came charging in from left field to make a sensational diving catch for the first out of the inning. Gray then got the final two outs to strand the runners in what proved to be a pivotal series of events in his strong outing of the Rockies' 3-1 win at Oriole Park at Camden Yards.
Descalso, who had played the outfield only once in his first six Major League seasons, was making his sixth career start in left field.
"Danny has been a career infielder, and we've been throwing him out in the outfield over the last month or so," Rockies manager Walt Weiss said. "He's done an outstanding job. That's a tough play coming in on a ball like that and laying out."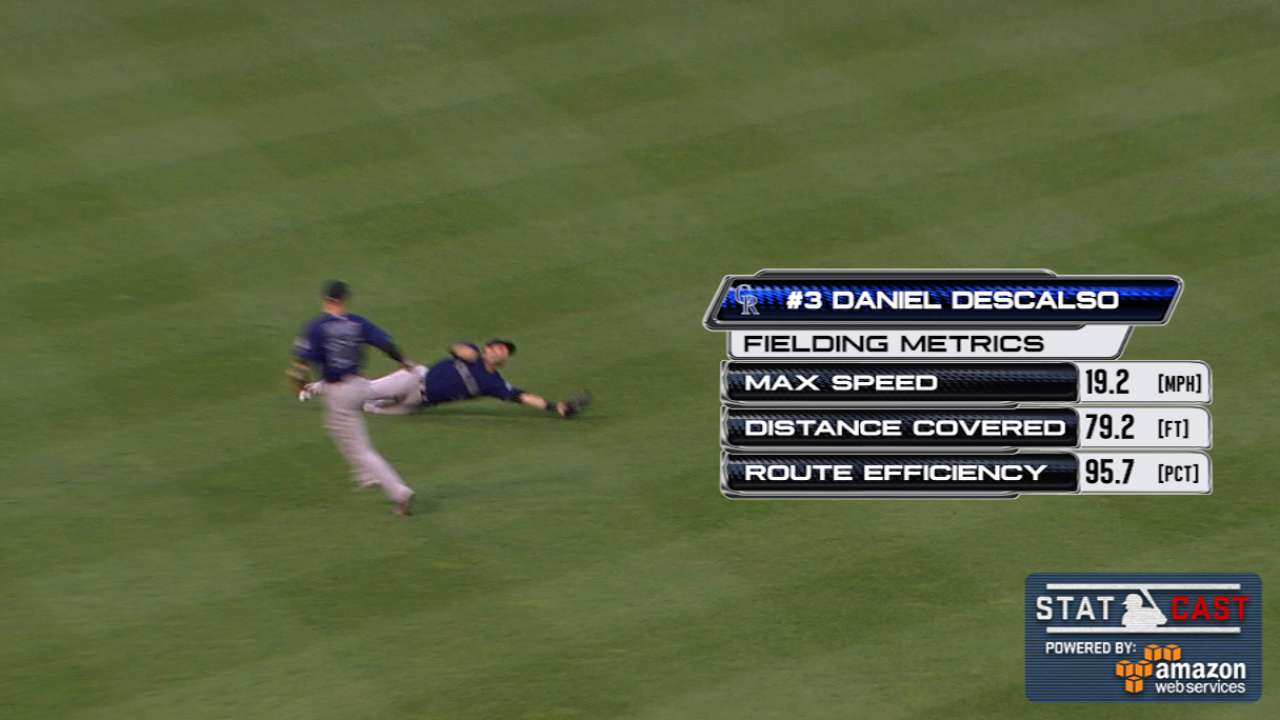 Had Machado's soft fly ball fallen in, the Orioles would've taken a 1-0 lead and had men on first and second with no outs. Instead, after Gray walked Chris Davis, he induced a popout and flyout to escape any damage.
"You just take it one pitch at a time," Gray said of pitching out of jams. "All it takes is one pitch to get out of something like that. So, I just really focused down right there."
The right-hander carried the momentum that inning into another dominant outing. His only blemish came in the sixth when he allowed a solo shot to Machado.
After allowing just one run over seven innings, Gray has gone three straight starts of seven frames with one run or fewer. Over his past four starts, Gray is 2-0 with a 1.32 ERA.
"Jonny was outstanding," Weiss said. "He dodged some bullets early. He came out of it unscathed, but heck of a job for him."
Ryan Baillargeon is a reporter for MLB.com based in Baltimore. This story was not subject to the approval of Major League Baseball or its clubs.