'Classic Cutch' ties for 5th on Bucs' HR list
Center fielder slugs 166th career dinger in 3-for-5, 4-RBI night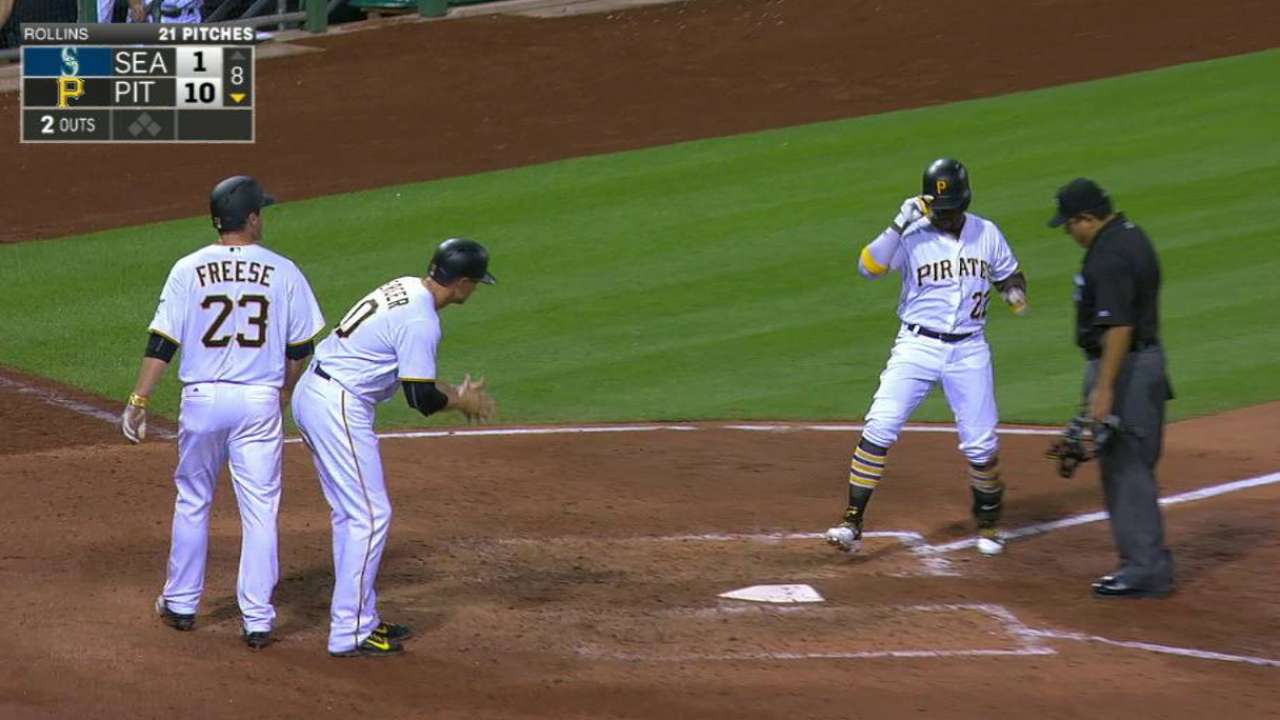 PITTSBURGH -- Andrew McCutchen's 166th home run came off the bat at 100 mph per Statcast™, traveling 417 feet from home plate on its way to dead-center field -- and Pirates history.
In the eighth inning, McCutchen's three-run homer off David Rollins rounded out Pittsburgh's 10-1 win against Seattle on Wednesday. It was McCutchen's 15th home run of the season, and it tied him with Dave Parker for fifth-most in Pirates history.
Although McCutchen has struggled this season, his 3-for-5, four-RBI night served as a reminder of what his success at the plate does for the Pirates. His issues with a fluctuating strike zone forgotten, McCutchen provided his offensive firepower of years' past.
"His last at-bat was classic Cutch," second baseman Josh Harrison said.
Nothing earth-shattering allowed McCutchen to hit an RBI double in the third, load the bases with a single in the seventh and hit his three-run homer in the eighth, he said. It was just a matter of capitalizing on opportunities.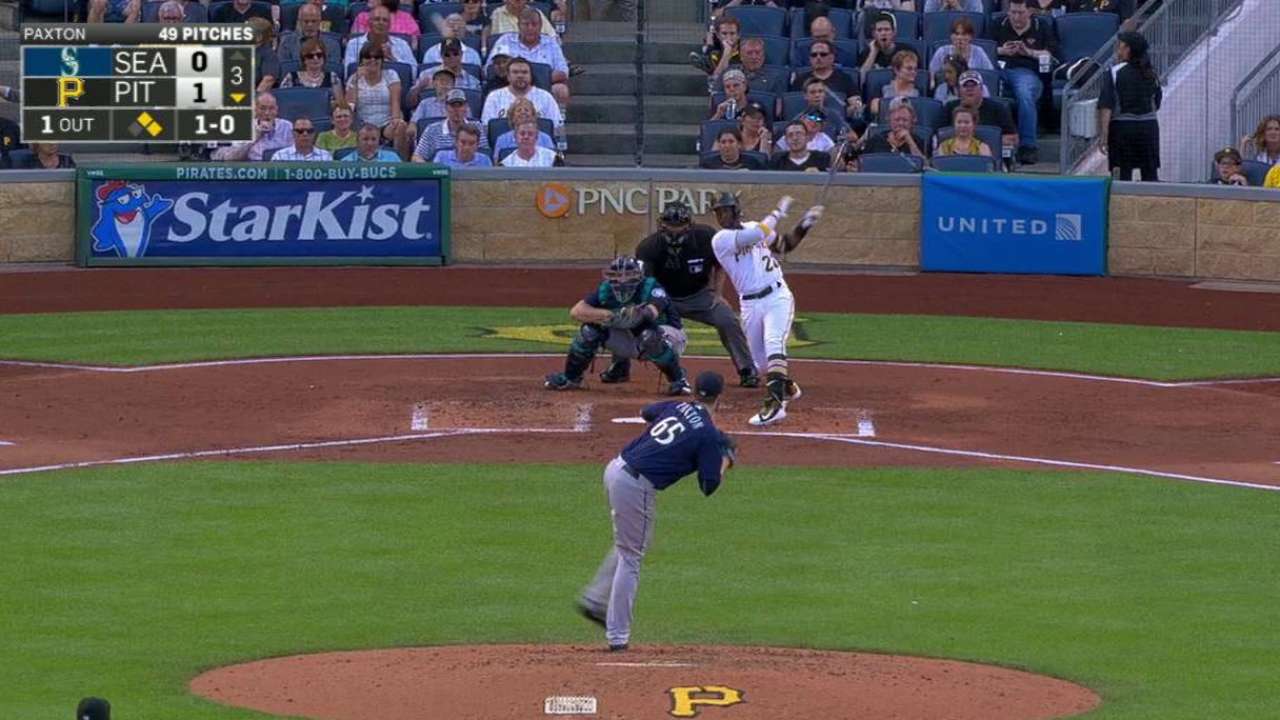 "We hit pitchers' mistakes, and that's what it's all about," McCutchen said. "I think I got a mistake to hit today, especially my last one, and I was able to get the barrel on it, and like I said, just working, working hard, going at it."
McCutchen has admitted to his offensive struggles this year, the low point likely coming as he hit .202 in June and the Pirates spiraled to a 9-19 record that month. The Pirates have pulled out of their slump, though. And while McCutchen hasn't returned to his former glory, games like this make such a feat feel possible.
As good as McCutchen looked, he didn't score 10 runs by himself. Contributions from players like Jung Ho Kang, who has hit .191 in July, make a postseason run seem more plausible. Kang drew a bases-loaded walk in the third and hit a three-run double in the seventh.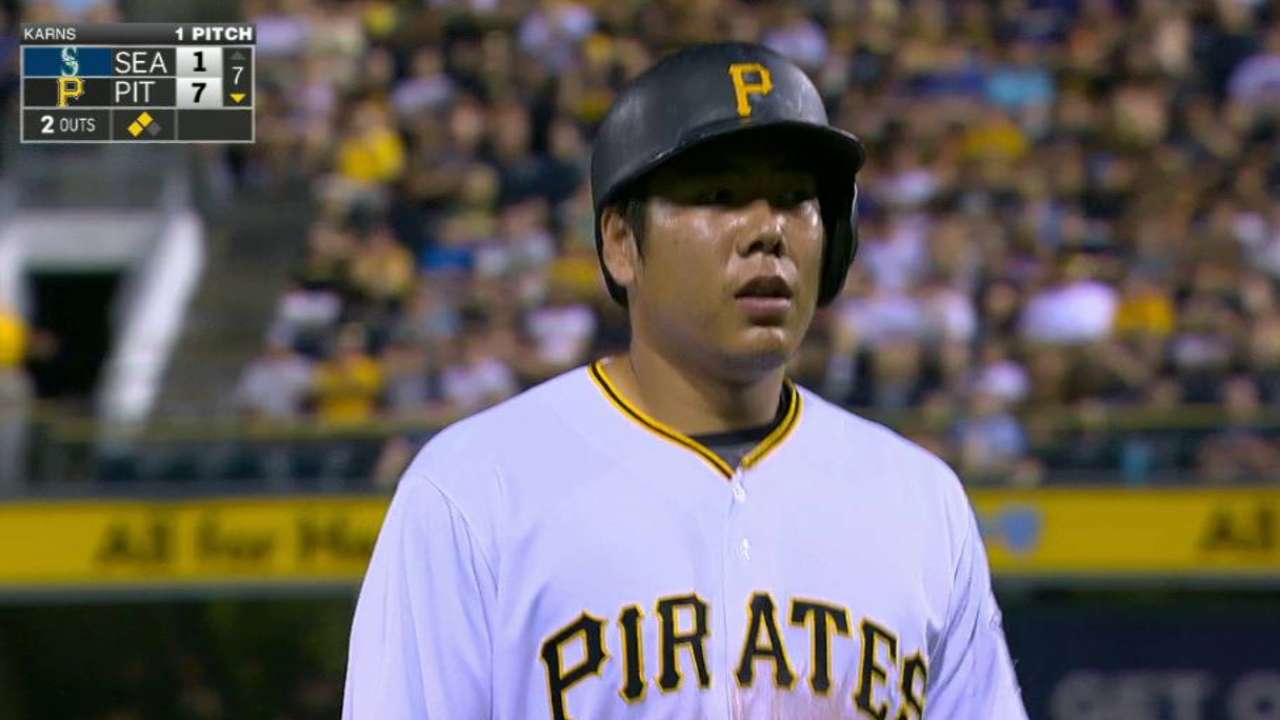 "Better at-bats, cleaner at-bats," manager Clint Hurdle said of McCutchen and Kang. "We need them. They're an integral part of our offense. We need to get them in play, and they want to be in play. Tonight, both of them were in play, and you see the difference it can make."
Sarah K. Spencer is a reporter for MLB.com based in Pittsburgh. This story was not subject to the approval of Major League Baseball or its clubs.