Bregman, Reed top Astros' impressive farm system
Houston places seven in midseason update of Top 100 Prospects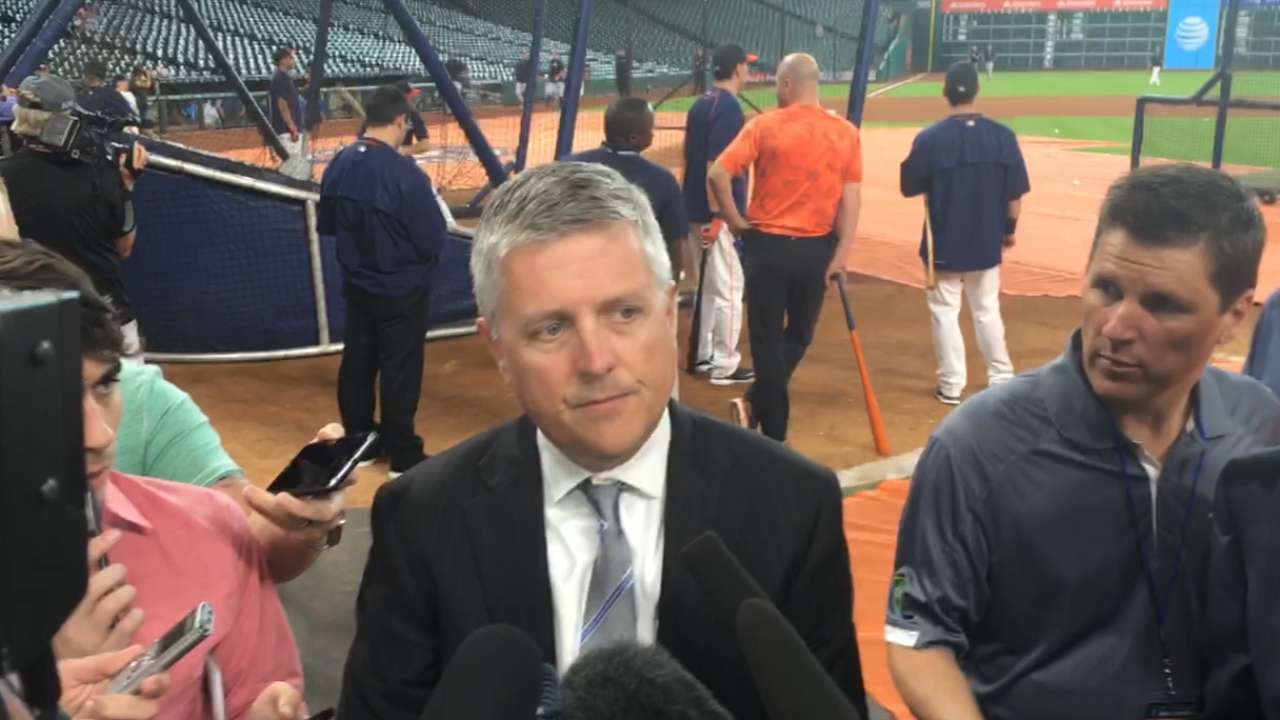 HOUSTON -- The Astros landed seven players on MLB.com's midseason Top 100 Prospect list, led by No. 1 overall prospect Alex Bregman. The infielder from LSU, who was the No. 2 overall pick in the 2015 Draft, made his Major League debut on Monday for the Astros.
Slugging first baseman A.J. Reed, who hit .156 with two homers and four RBIs in 17 games with Houston in late June/late July, is ranked No. 38 overall and No. 2 in the Astros' prospects rankings. Right-handed pitcher Francis Martes was also among the top 50, coming in at No. 41.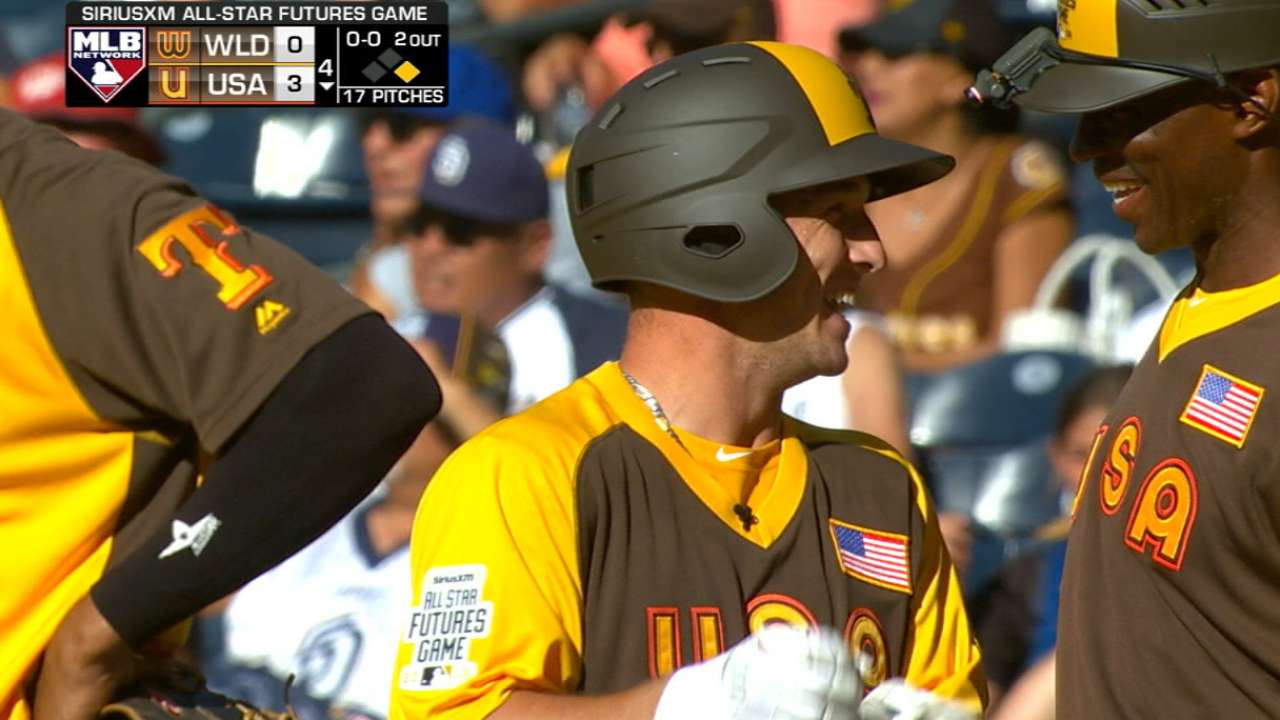 The rest of the Astros in the Top 100 are outfielder Kyle Tucker (63), right-handed pitcher Forrest Whitley (85), right-handed pitcher David Paulino (86) and right-handed pitcher Joe Musgrove (87), who joined Bregman representing Houston in the SiriusXM All-Star Futures Game this year.
Whitley was taken by the Astros with the No. 17 overall pick in this year's Draft out of Alamo Heights High School in San Antonio, and he just began pitching in games in the Gulf Coast League.
Houston ranked sixth among all 30 teams with 306 prospects points among the Top 100 players, a scale in which the No. 1-ranked player (Bregman) is worth 100 points, the No. 2-ranked player worth 99 points, etc.
Only Pittsburgh (383), Boston (346), Washington (332) and the New York Yankees (317) had more points, but the Astros led the way with seven prospects on the list.
The ranking of baseball's top prospects is done by MLBPipeline.com Draft and prospect experts Jonathan Mayo, Jim Callis and Mike Rosenbaum, who compile input from industry sources, including scouts and scouting directors. It is based on analysis of players' skill sets, upsides, proximity to the Majors and potential immediate impact to their teams. Only players with rookie status are eligible for the list. The rankings follow the Collective Bargaining Agreement guidelines for which players fall under the international pool money rules: Players who were at least 23 years old when they signed and played in leagues deemed to be professional (Japan, Korea, Taiwan, Cuba) are not eligible.
Brian McTaggart has covered the Astros since 2004, and for MLB.com since 2009. Follow @brianmctaggart on Twitter and listen to his podcast. This story was not subject to the approval of Major League Baseball or its clubs.