Bradley gets results in solid start for D-backs
Right-hander logs 7 impressive frames in win over Brewers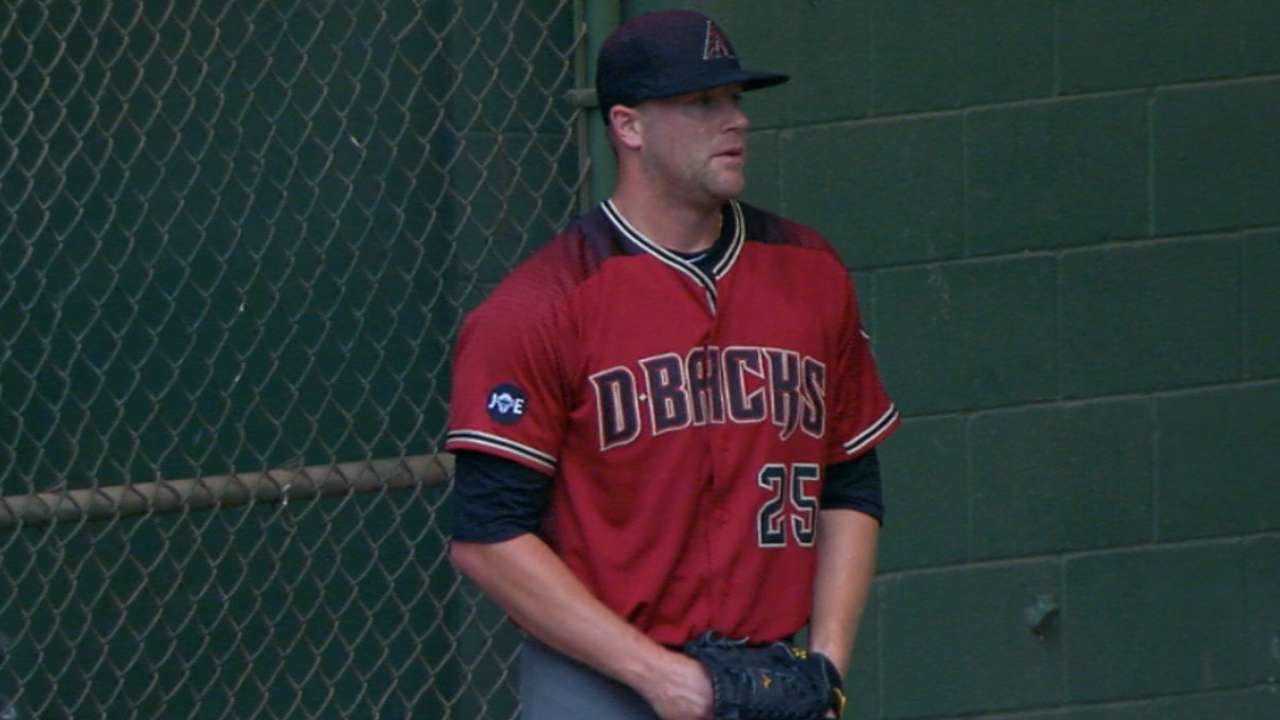 MILWAUKEE -- When D-backs starter Archie Bradley thinks about what an ideal start would look like, he envisions something like his effort on Wednesday night at Miller Park.
The right-hander was efficient with his pitches and tossed seven outstanding innings in an 8-1 win over the Brewers.
"With what I've been [trying] to do, that's the kind of start and production and execution I've been looking for," Bradley said.
Bradley, the club's first-round pick (seventh overall) in the 2011 Draft, struggled in his last outing against the Reds when he gave up three runs on five hits over five innings in a 6-2 loss.
Pitch efficiency, or lack thereof, was an issue in that start as it took Bradley 105 pitches to get through five innings.
"I just knew going into today that I wanted to be aggressive and attack the zone even more than I normally do," Bradley said. "Just because of the way some of the games have gone and some of my previous starts I'm trying to learn from. Tried to come out of the gate throwing strikes and tried to get our defense off the field and into the batter's box."
On Tuesday night, the D-backs scored two in the top of the first, but then allowed the Brewers to score three in the bottom half.
After Arizona scored five in the first on Wednesday, Bradley got in a little trouble in the bottom half, but was able to get out of it thanks to some poor baserunning by the Brewers, and once he did, he didn't look back.
"He was very good locating his fastball and had a really good curveball tonight -- was keeping it down in the zone and was getting it called for strikes when he needed to," D-backs manager Chip Hale said.
Bradley's fastball reaches the mid-90s, but it was his curve that was his most effective weapon this time.
It was so good, in fact, that he never needed to go to his changeup.
"I had a really good feel for it," Bradley said of his curve. "If I can take what I did and build off of that I will be really happy. I think that's the biggest thing about this year is finally being healthy and being able to put together game plans, and learn from start to start and make adjustments week to week."
Steve Gilbert has covered the D-backs for MLB.com since 2001. Follow him on Twitter @SteveGilbertMLB. This story was not subject to the approval of Major League Baseball or its clubs.