Brewers place Barnes on DL, recall Blazek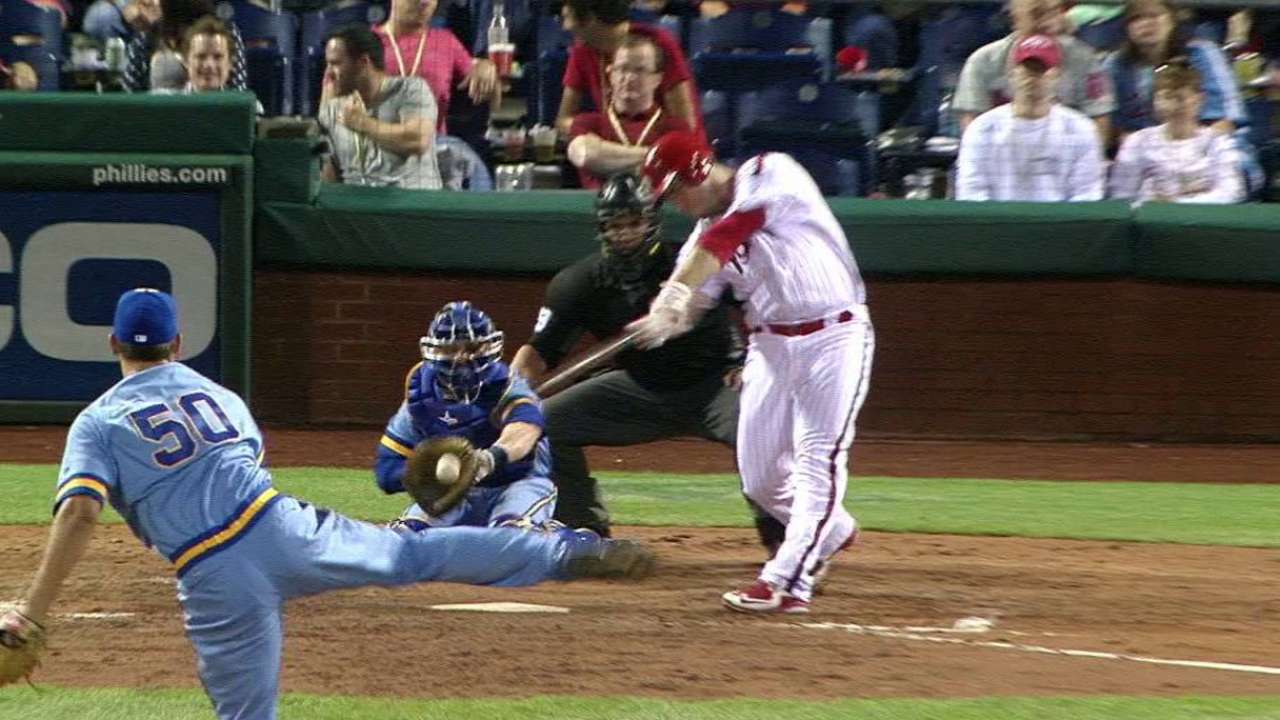 MILWAUKEE -- Brewers reliever Jacob Barnes was placed on the 15-day disabled list with right elbow soreness and reliever Michael Blazek was recalled from Triple-A Colorado Springs prior to Wednesday's game against the D-backs.
Barnes and manager Craig Counsell noted the move was precautionary and the right-hander isn't expected to miss significant time.
"Jacob just kind of had some elbow soreness for a little while and it just got to the point where, just to be cautious with it, we'll place him on the DL," Counsell said. "Hopefully it will be a shorter-term situation. Just being cautious."
There was no singular pitch that caused the injury, according to Barnes; rather, an impingement did not heal as he attempted to pitch through it.
"The past couple of days, had a bunch of inflammation in [my elbow] and was trying to pitch through it, but it kept getting worse," Barnes said. "It's an impingement in the back of the elbow area and that's about all we know right now. We're trying to get that inflammation down, and unfortunately it happens when you pitch. I don't think it's anything too serious. It should be OK."
Since making his Major League debut in June, Barnes has displayed an impressive ability on the mound. Over 17 innings, the 26-year-old struck out 18 batters and only walked four, posting a 3.71 ERA -- a figure that may be inflated by a .340 batting average on balls in play against him.
The Brewers hope that a brief-yet-successful stint in the Minors will help Blazek, who allowed 11 runs (nine earned) over 6 2/3 innings after returning from a right elbow injury that landed him on the DL. Blazek performed well in a high-leverage role at the beginning of the season, posting a 2.45 ERA through the end of April.
Blazek struck out three over two shutout innings in the Brewers' 8-1 loss to the D-backs.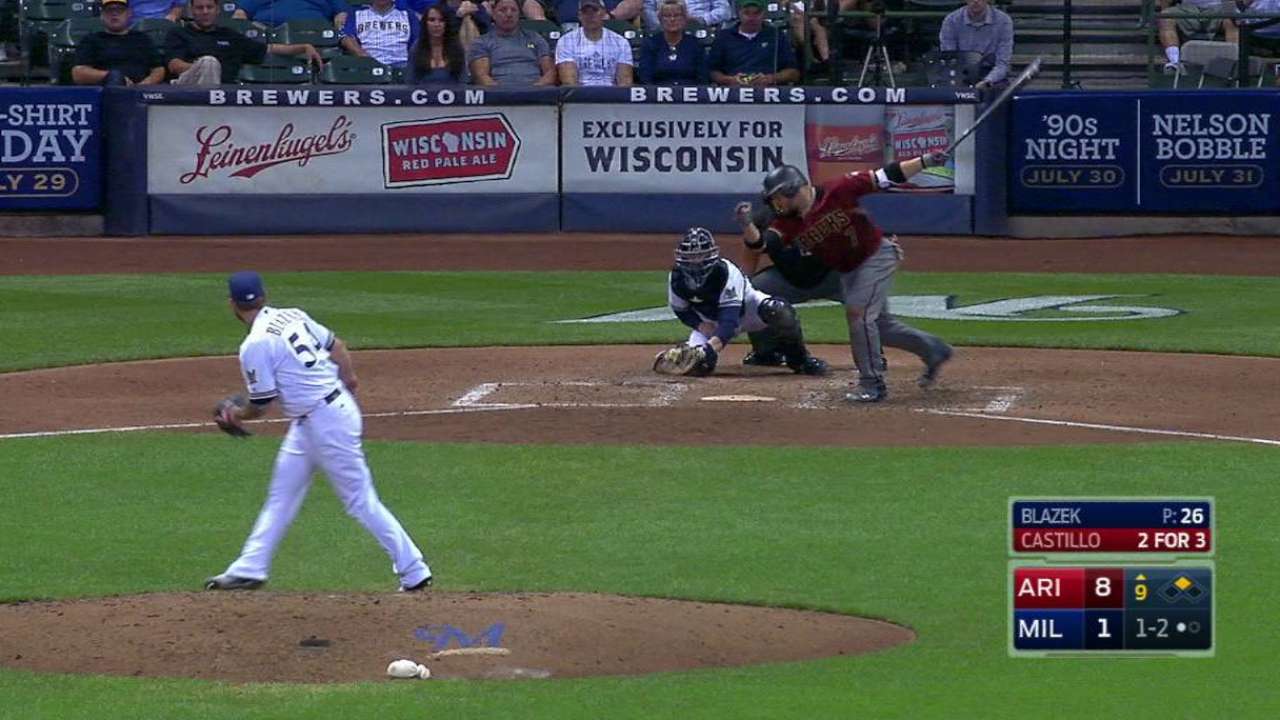 Barnes said he has not undergone tests on his elbow.
"We'll give it probably another day or two as far as that goes with testing," he said. "If it isn't getting a little better, then they'll probably take a look just to double check, but we haven't done that yet."
Curt Hogg is a reporter for MLB.com based in Milwaukee. This story was not subject to the approval of Major League Baseball or its clubs.