Rasmus snaps funk with big homer vs. Yanks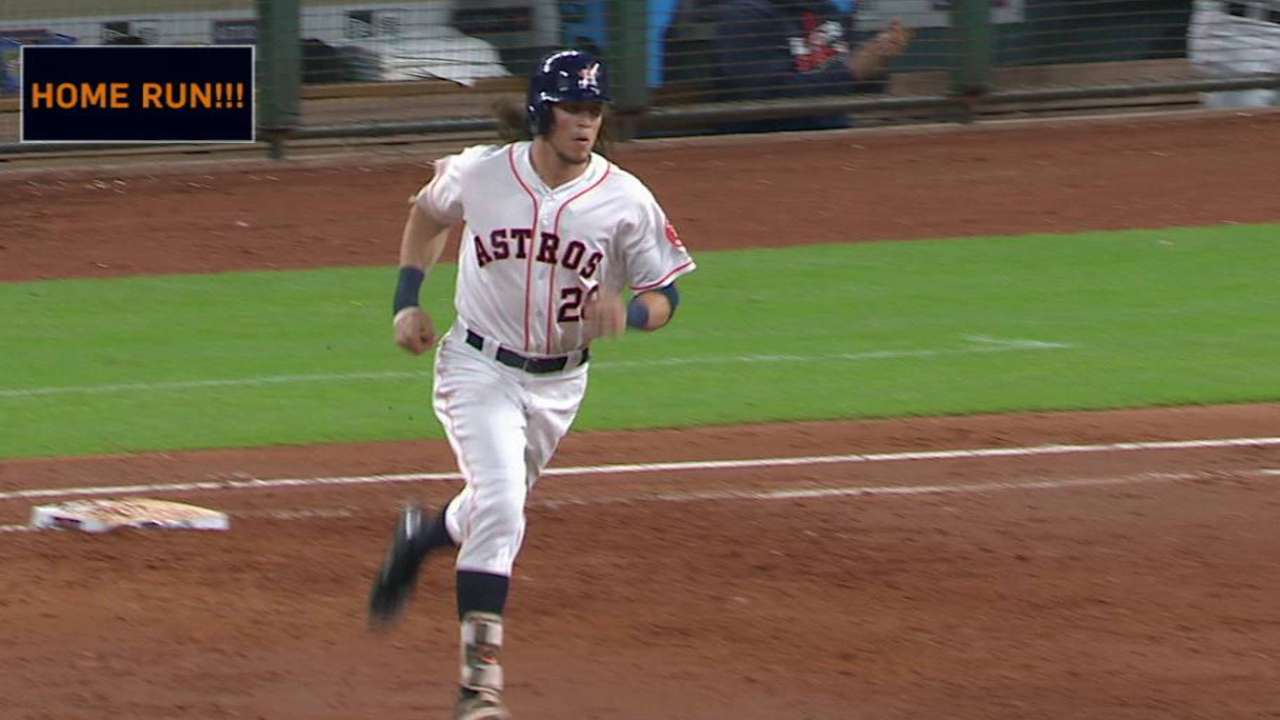 HOUSTON -- The ball jumped off the bat of Colby Rasmus like it did for much of the first half of the season when he turned on a Masahiro Tanaka split-fingered fastball and sent it soaring over the right-field wall for a two-run homer in the third inning of Wednesday's 4-1 win over the Yankees at Minute Maid Park.
The hit was a huge sigh of relief for Rasmus, the Astros outfielder who snapped an 0-for-29 funk with his 12th homer of the season, putting the Astros ahead, 4-0. Rasmus entered the game in a 1-for-35 slump in which his only hit was a homer on July 2.
"He did come through at a good time for us, and he's one swing away throughout all this," manager A.J. Hinch said. "He's really struggled to find hits over the last 40 at-bats or so. I know he's worked pretty hard to find his slot, to make sure he tries to stay positive, and boy did he come up big today, for sure."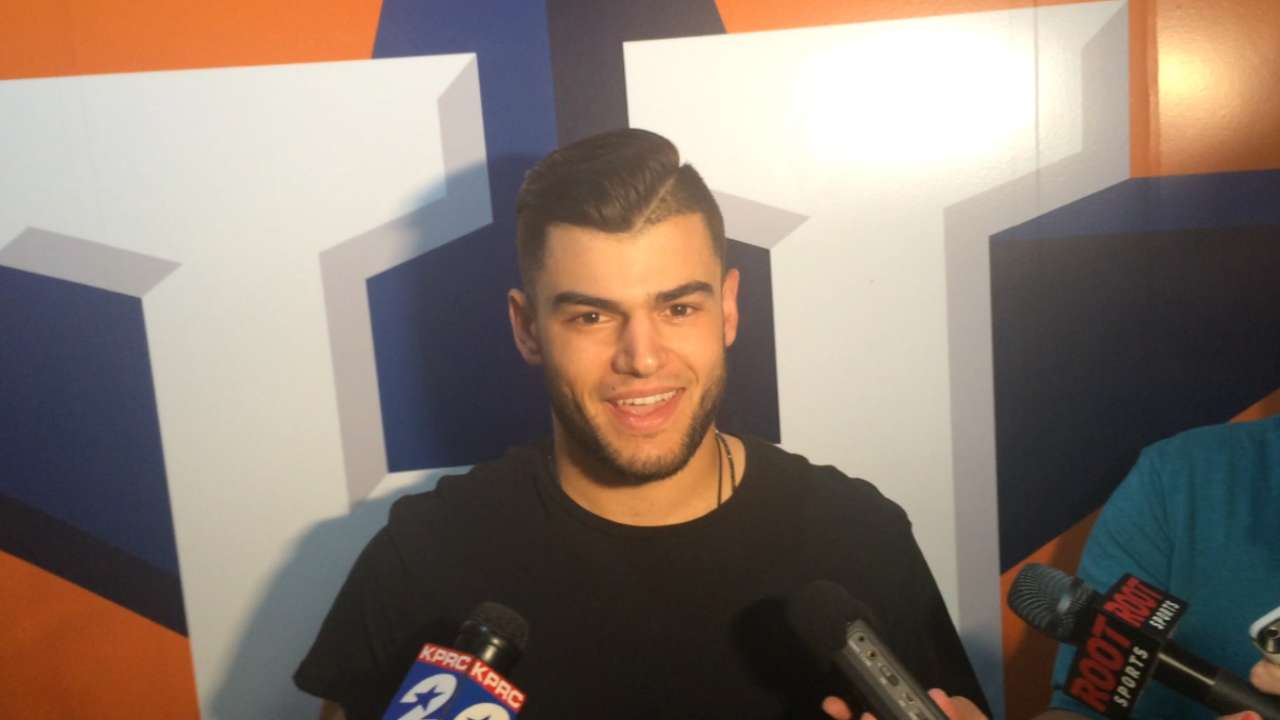 Rasmus' struggles go beyond his swing or pitch recognition. He's been battling an ear infection for the last few weeks and was diagnosed Tuesday with cholesteatoma, a growth of skin cells that occurs behind the ear drum causing damage to the ear drum itself.
"It's not fun to get out there and not do a job that you're trying to do every day," Rasmus said. "My ear had a little bit to do with it and kind of got me down those few days there, to get my balance off and whatnot, and that had a little bit to do with it."
Rasmus said he has dealt with ear infections on and off for a year and has treated them with drops. The infections worsened to the point he had to go back to the doctor. He said he'll eventually have to have surgery.
"I was trying to play through it and suck it up," he said. "I got that kind of tamed down now and just was trying to find something. My swing was changing day to day and I wasn't feeling it and just kind of grinded through it, but today, thankfully, I was able to do that, so I'm hoping that will get me on a good roll and I can help this team win some ballgames."
Brian McTaggart has covered the Astros since 2004, and for MLB.com since 2009. Follow @brianmctaggart on Twitter and listen to his podcast. This story was not subject to the approval of Major League Baseball or its clubs.