Ziegler's first hiccup since trade stings Sox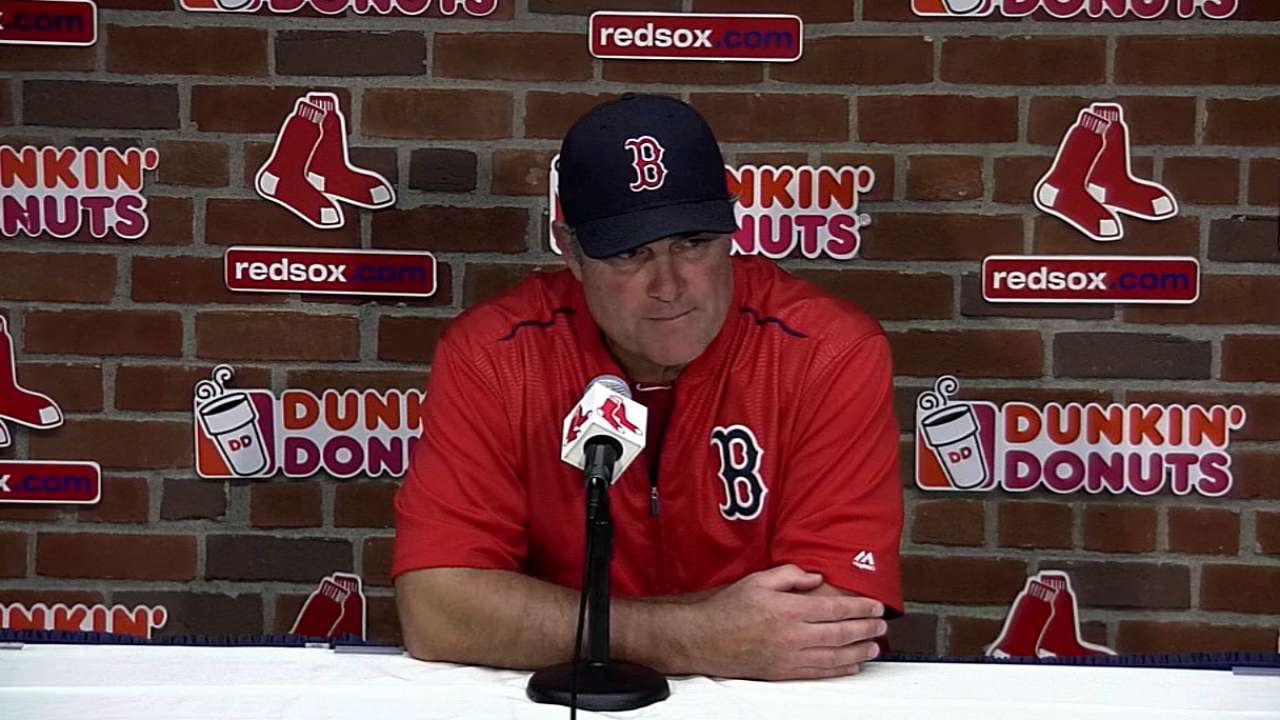 BOSTON -- Brad Ziegler threw a fastball over the plate to one of the best hitters in baseball and got burned.
Ziegler, who had yet to allow a run in six appearances for the Red Sox entering Wednesday, surrendered a go-ahead homer to Tigers first baseman Miguel Cabrera in the top of the ninth inning at Fenway Park that gave Detroit a 4-3 win and a three-game series sweep.
It was only the second home run Ziegler has allowed all year.
"It wasn't a horrible pitch," Ziegler said. "It just wasn't a great one, either."
Mookie Betts appeared to have a chance to snag Cabrera's drive, but the right fielder lost it in the sun and the ball bounced off the top of the bullpen wall.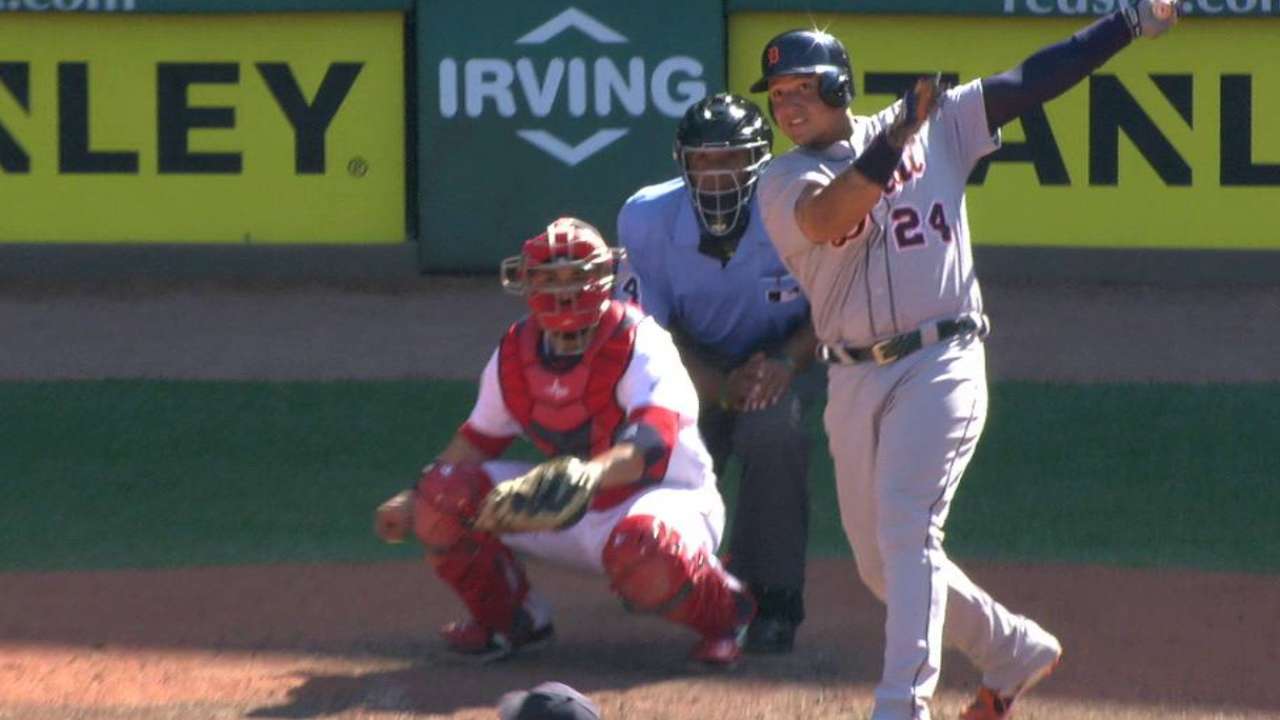 "He hit it pretty good and it stayed pretty low, so it's tough to get back there," Betts said. "The sun kind of got there for probably two or three steps and I got off track of where I was going. By the time I could pick it back up, it was already over my head."
Betts hit a two-out triple in the previous frame to tie the game at 3-3, but the Boston bullpen faltered for a third straight day as the Sox were swept for the first time in 2016.
"The shutdown inning is so important, and that was a little bit elusive in this three-game series," manager John Farrell said. "We fight right back in, we tie games up, we go ahead, and unfortunately they've been able to answer. That was the case again here today."
Left-hander Eduardo Rodriguez allowed three runs in 5 1/3 frames and gave up a home run for an eighth consecutive start.
As the Red Sox enter a stretch of 11 straight games on the West Coast and 41 of their final 63 games on the road, Farrell said the entire pitching staff will need to step up.
"We've got to execute more consistently," Farrell said. "When we do, it allows our offense to shine as it has all year and put quality games together. This is a matter of us going out as a pitching staff, not just one person in particular -- our staff to go out and execute a game plan consistently."
The Sox have now dropped five of their last six games and finished their homestand at 4-5 to fall into third place in the American League East, a half-game behind the second-place Blue Jays.
Whether the team will make another move before Monday's non-waiver Trade Deadline remains to be seen. But the team showed no signs of panic after Wednesday's loss and downplayed the significance of the road-heavy schedule.
"Oh, really?" said second baseman Dustin Pedroia, who homered in the first inning, after a reporter told him 41 of the team's final 63 games were away from Fenway Park. "We can play just as well on the road as we do at home, so that stuff is irrelevant."
President of baseball operations Dave Dombrowski will decide in the coming days whether his club needs more pitching reinforcements. Meanwhile, Pedroia and Co., will think about a four-game series starting Thursday in Anaheim.
"We know if you play well everyone loves you, and if you don't everyone hates you," Pedroia said. "That's why you've got to stay right in the middle the whole year."
Aaron Leibowitz is a contributor to MLB.com based in Boston. This story was not subject to the approval of Major League Baseball or its clubs.