Conley gets early-starting Marlins up and Adam
Lefty tosses 6 2/3 scoreless innings, drives in 2 runs vs. Phillies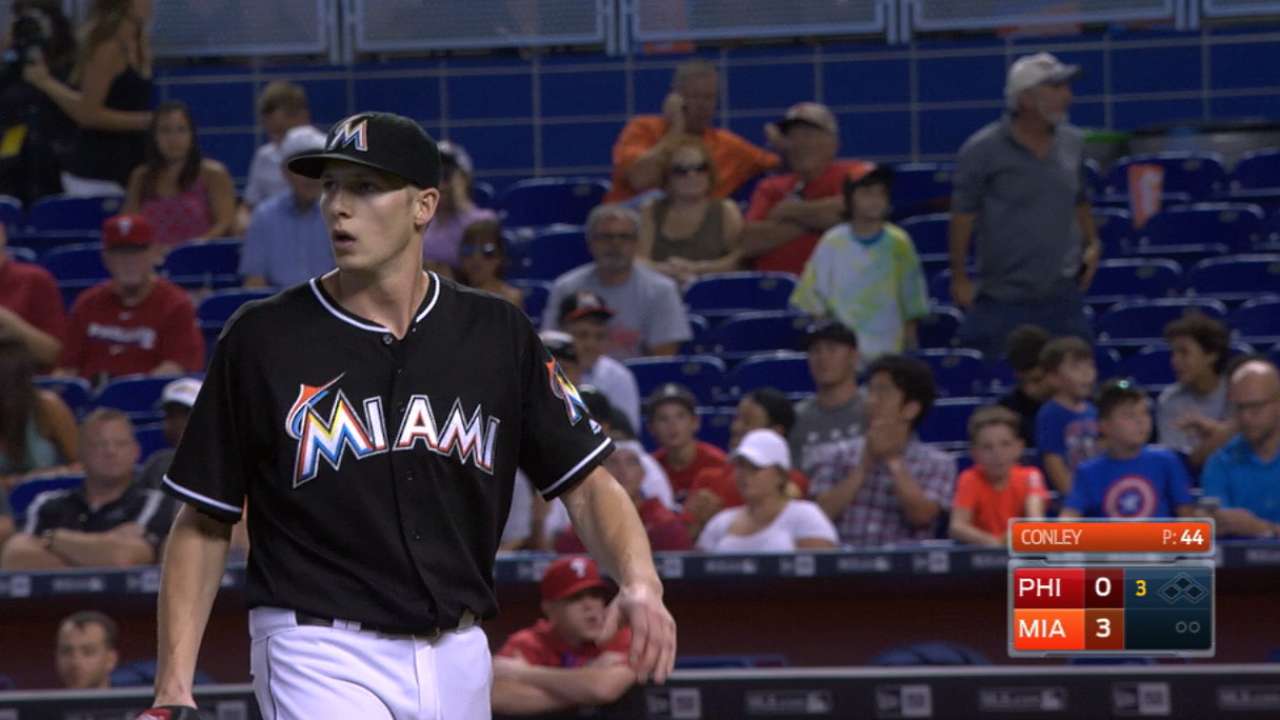 MIAMI -- Though he scuffled at times, Adam Conley worked out of some jams and kept his dominance at home alive in the Marlins' 11-1 win over the Phillies on Wednesday at Marlins Park.
Conley tossed 6 2/3 scoreless innings to extend his winning streak to a career-high-tying three games. In his last six starts at home, the lefty is 3-0 with a 1.18 ERA. The opposition has managed only a .187 batting average against him over that span in which the Marlins are 5-1 in those games.
Conley pitched well despite the early 12:10 p.m. ET start. He got outstanding defensive help from shortstop Adeiny Hechavarria and a leaping catch at the wall from right fielder Giancarlo Stanton, who also provided the spark offensively with his 22nd homer of the season, a two-run shot that highlighted a three-run first inning.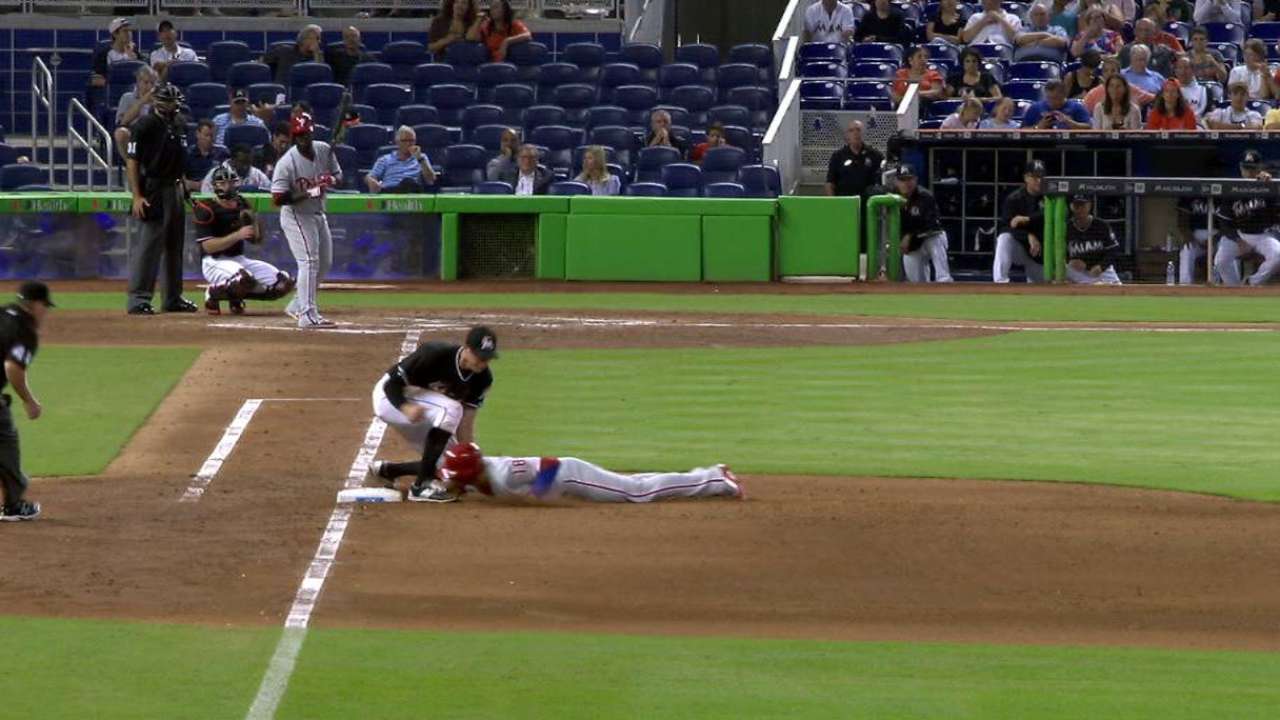 "Nobody is accustomed to that," Conley said of the unusual start time. "We were able to put ourselves in good position by scoring early. So for [Hechavarria] and [Stanton] to make those plays in the first inning kind of set the tone for the game. I was able to kind of maintain the momentum for the rest of the game."
He wiggled out of bases-loaded jams in the third and sixth innings, but was able to rock along with a comfortable lead. The Marlins collected 16 hits while extending a 4-0 lead with a four-run sixth and three more in the eighth.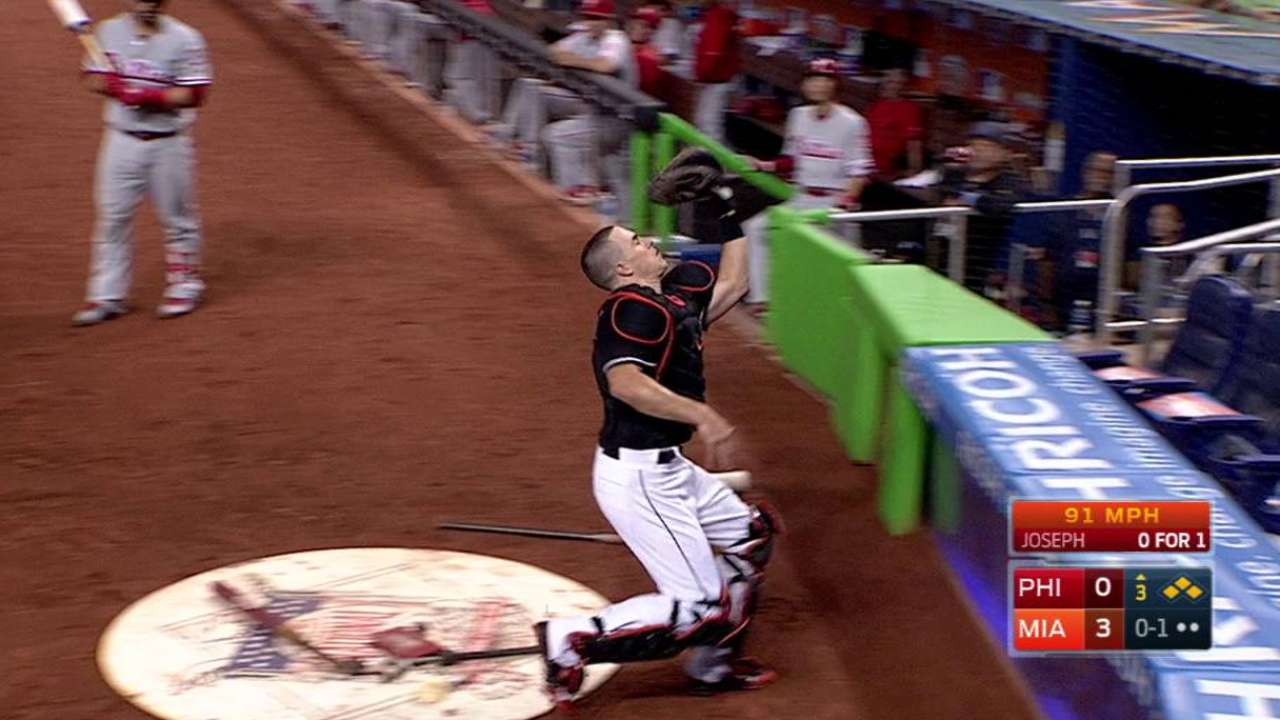 "With the lineup that we've got, you sometimes almost expect them to be that good; so it doesn't surprise me at all," Conley said.
The Marlins lost their shutout with two outs in the ninth, but Conley was still pleased with not only his performance but of the starters in the series.
"You want to win big, you want to be able to use relievers when it's appropriate," he said. "And a lot of that is going to start with the starting pitching. This series our starters were able to get deeper in games and put us in good position."
Conley also helped his own cause with a single and two RBIs.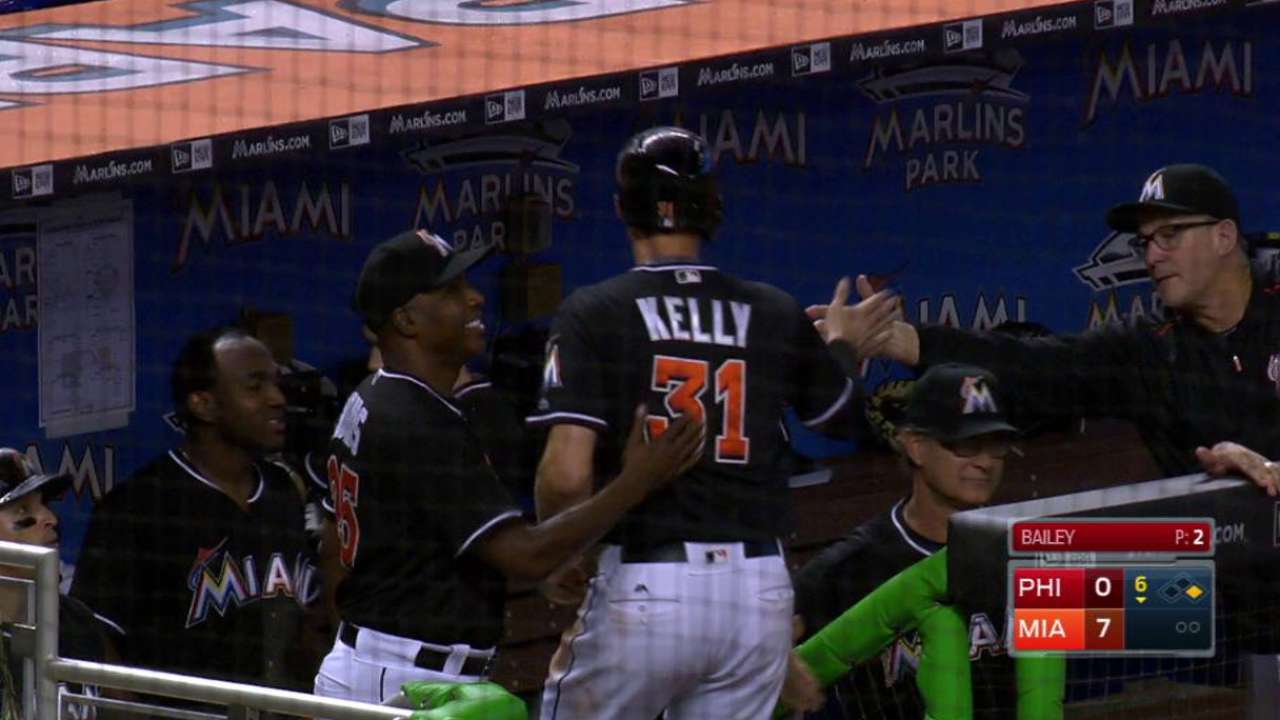 "We were joking around that we're going to make sure to continue to take [batting practice] because we're getting our bunts down and getting some hits," Conley said.
Glenn Sattell is a contributor to MLB.com. This story was not subject to the approval of Major League Baseball or its clubs.