A's continue second-half surge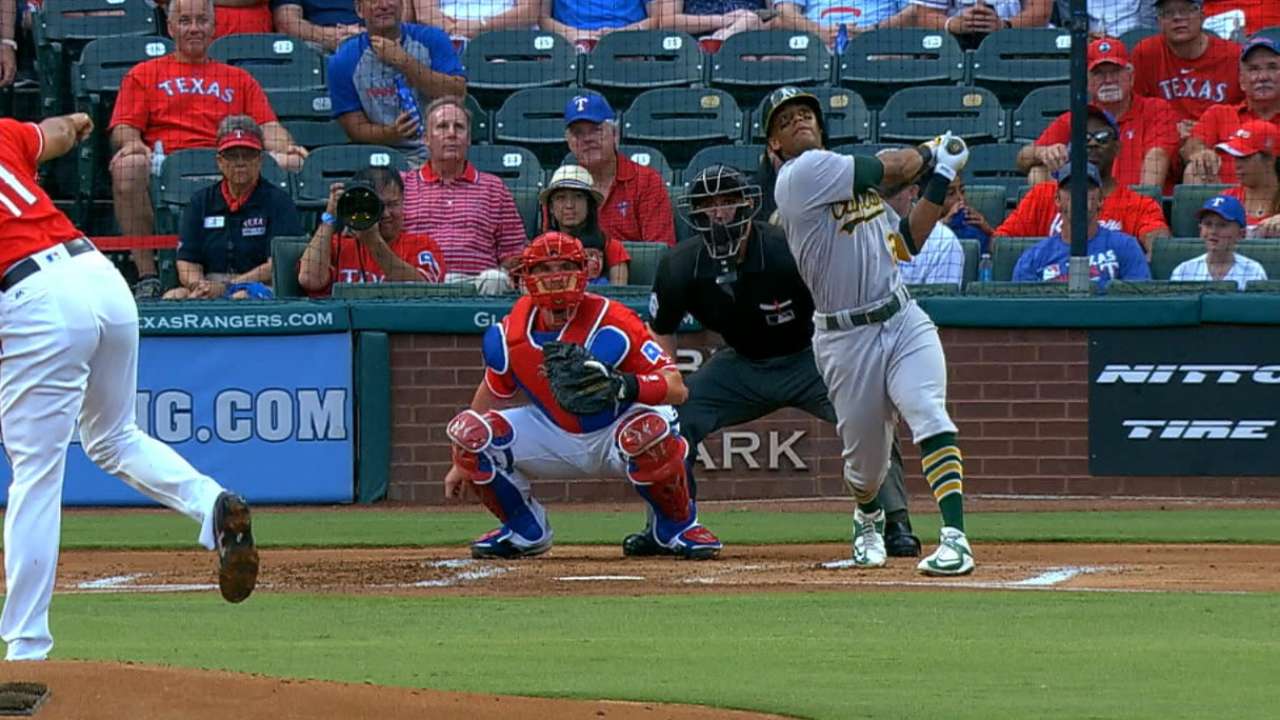 ARLINGTON -- The A's are playing their best baseball of the season, just in time for the Trade Deadline.
Having secured their second straight win over the Rangers on Wednesday night by a 6-4 margin, the A's have claimed four consecutive series victories since the All-Star break, going 9-4 in that span.
They're still 11 games out of first place in the American League West, however, and 9 1/2 games removed from an AL Wild Card spot. That doesn't mean they don't want to see this group stay together, though, as they look beyond this season.
"We haven't moved anybody," A's manager Bob Melvin noted after Wednesday's win. "I know there's some time left, but we haven't moved anybody. We're playing better baseball, and that certainly gives pause for thought."
Sought-after outfielder Josh Reddick enjoyed a multihit game on Wednesday, his second in a row, and Khris Davis, who hit two home runs, said afterward, "I like playing with Josh Reddick. Hitting behind him, I feel like the pitcher is pressing every time. He's always on base."
Coco Crisp added a homer, a two-run go-ahead shot in the eighth that fueled the A's comeback, and Sean Manaea provided 6 2/3 innings of three-run ball with a career-high nine strikeouts.
"We're just all coming together as a team and everything is starting to click," Manaea said. "It's an awesome time right now."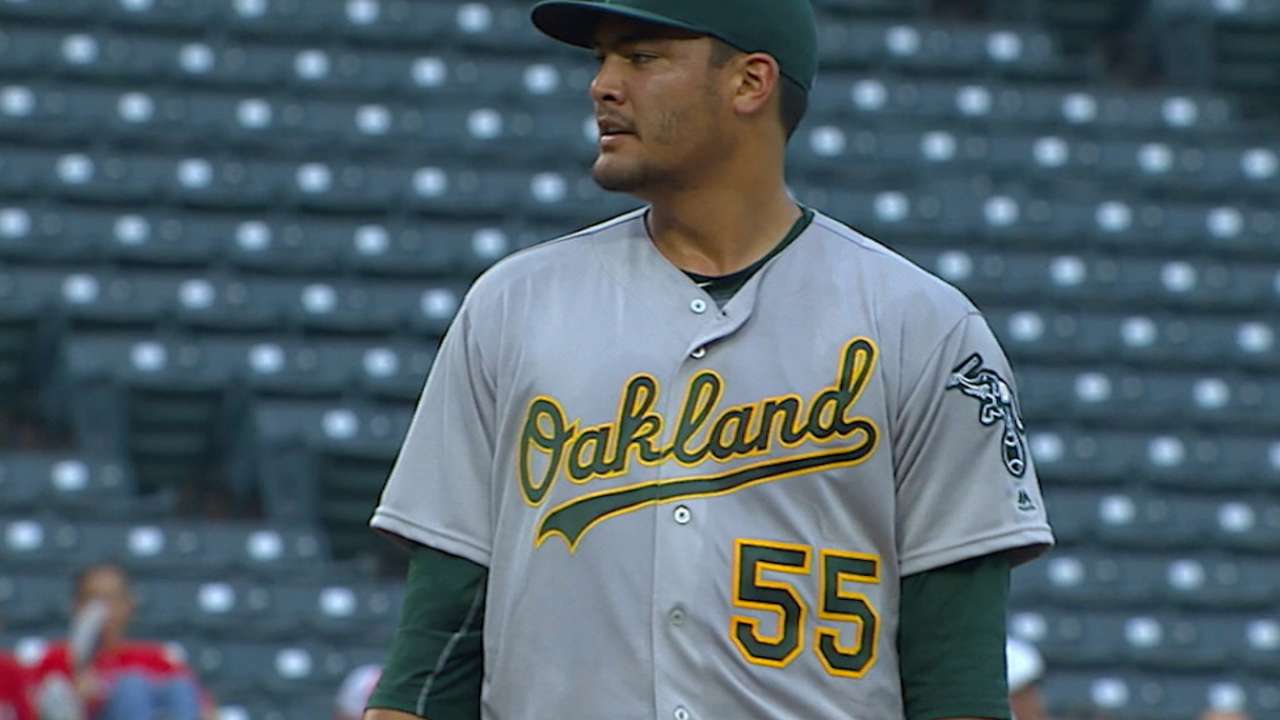 "I think we're just enjoying each other and believing that we're going to get the job done that day," Davis said. "There's a loose relaxedness in the clubhouse before the games, and it's a good chemistry going right now. Winning creates that, though."
Davis' performance has largely contributed. In his first season in the American League, he has already amassed 25 home runs, just two shy of his career high of 27 with the Brewers last year. His 67 RBIs also fall just two short of his career-high mark and are 18 more than any other A's player, and still 60 games remain.
Four times already this year, he's homered two or more times in a game.
"I feel like I'm a little more comfortable," Davis said. "I like where I'm at, just with this team in general. I'm settling in."
The A's as a team appear to be following suit.
"Just a lot more confidence in our at-bats and as a team," Melvin said. "Since we've come back for the second half, we really feel like we have a chance up and down the lineup until we're beat. It's been a good feeling.
"With a full roster, I've always liked our team. I've said often this year, I know your record's your record, but I feel like we should have a better record, and now some guys who started off really cold are swinging the bats better, and we have a couple new players who have brought some enthusiasm, they're playing hard, fighting for their jobs. Just feels like more of a 25-man roster now than it has been all year."
Jane Lee has covered the A's for MLB.com since 2010. This story was not subject to the approval of Major League Baseball or its clubs.