Yu's gritty start marred by Bush's rare off night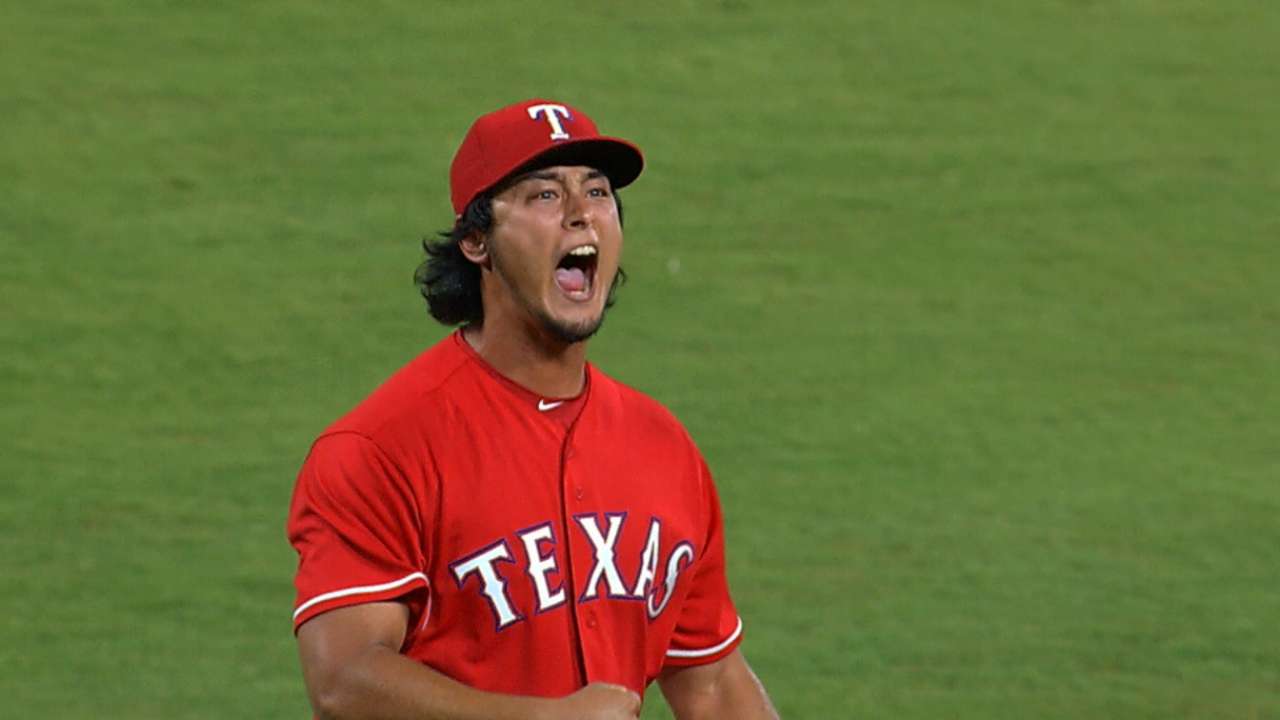 ARLINGTON -- Rangers starter Yu Darvish is still not getting deep into games or throwing a lot of pitches, but six innings and 93 pitches appeared to be enough on Wednesday night.
Darvish allowed two runs in the first, then put up five scoreless innings and handed off a 3-2 lead to the bullpen in the seventh. But rookie reliever Matt Bush, so good for most of the season, had his toughest night in the big leagues and the lead slipped away in a 6-4 loss to the Athletics at Globe Life Park.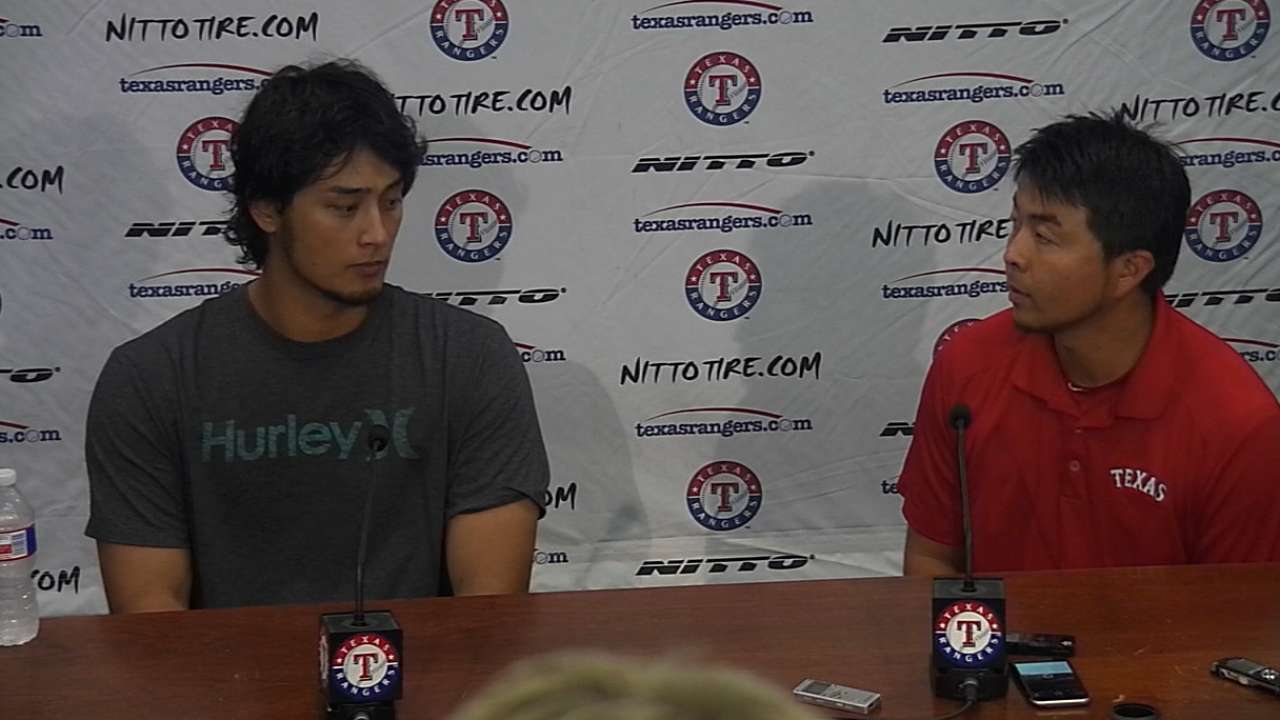 Bush gave up two-run home runs to Coco Crisp and Khris Davis, after allowing just one in his first 31 1/3 innings this season. Bush was throwing his usual 96-99 mph with the fastball.
"The balls were up and center cut," Rangers manager Jeff Banister said. "Obviously from the swings, the pitches were elevated over the plate. It's not typical of what Matt is used to doing. He usually elevates only when he needs to get a swing and miss. That was the issue."
Both home runs came off 2-2 fastballs.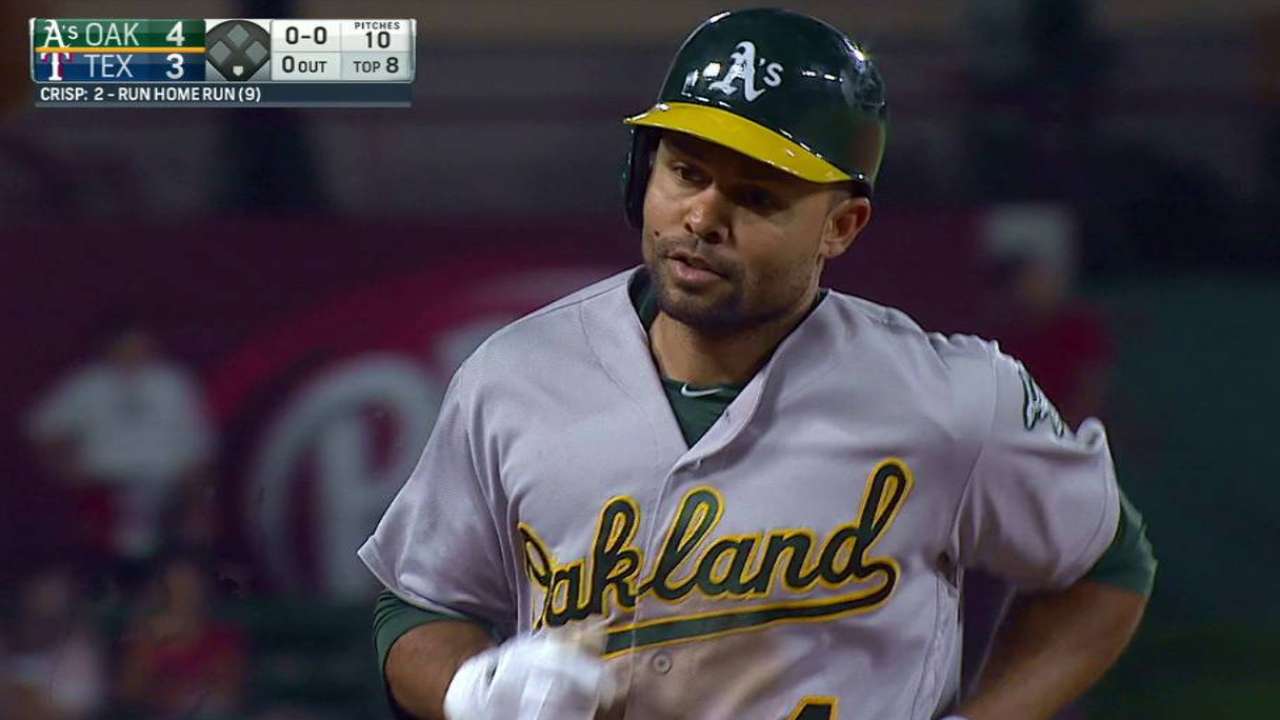 "Threw Coco Crisp a fastball in, but didn't get it inside enough and left it a little up and he did a great job of putting the barrel on it," Bush said. "I've had success against him this year. Again, fastball elevated and he did a good job putting the bat on it. Throwing the fastball as hard as I do I left it up and it's going to stay up."
Davis has wreaked havoc on the Rangers this season. In just nine games, he has seven home runs and 19 RBIs while hitting .419 with a 1.194 slugging percentage.
The Athletics still have nine games left against the Rangers and Davis is just two short of the single-season record for most home runs in a season against Texas. Reggie Jackson had nine for the A's against the Rangers in 1974.
Crisp and Davis were all over Darvish in the first inning. Crip led off the game with a triple and scored on Jed Lowrie's sacrifice fly. Davis followed with a one-out home run to make it 2-0.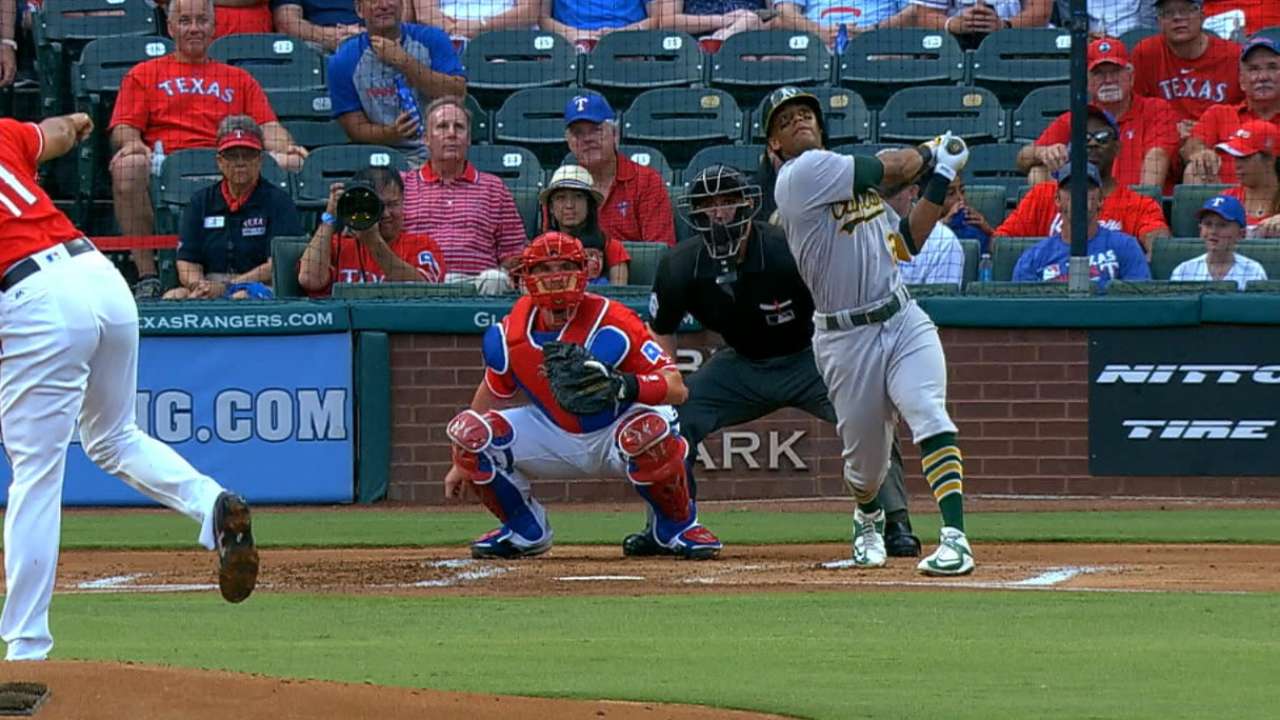 "He was fighting his delivery," Banister said. "But after that he threw the ball well."
Darvish retired 16 of the last 18 batters faced. He allowed four hits, struck out six and did not issue a walk. He ended his night in the sixth striking out Davis with a runner on third and two outs.
"After the first inning, when I gave up those runs, it was a little bit [frustrating]," Darvish said. "But after that, I put zeros on the scoreboard, so it went well."
The 93 pitches were his most in six starts, so the Rangers were ready to deploy the bullpen.
"His pitch count was still where we could send him back out," Banister said. "But he felt he had spent as much energy as he could."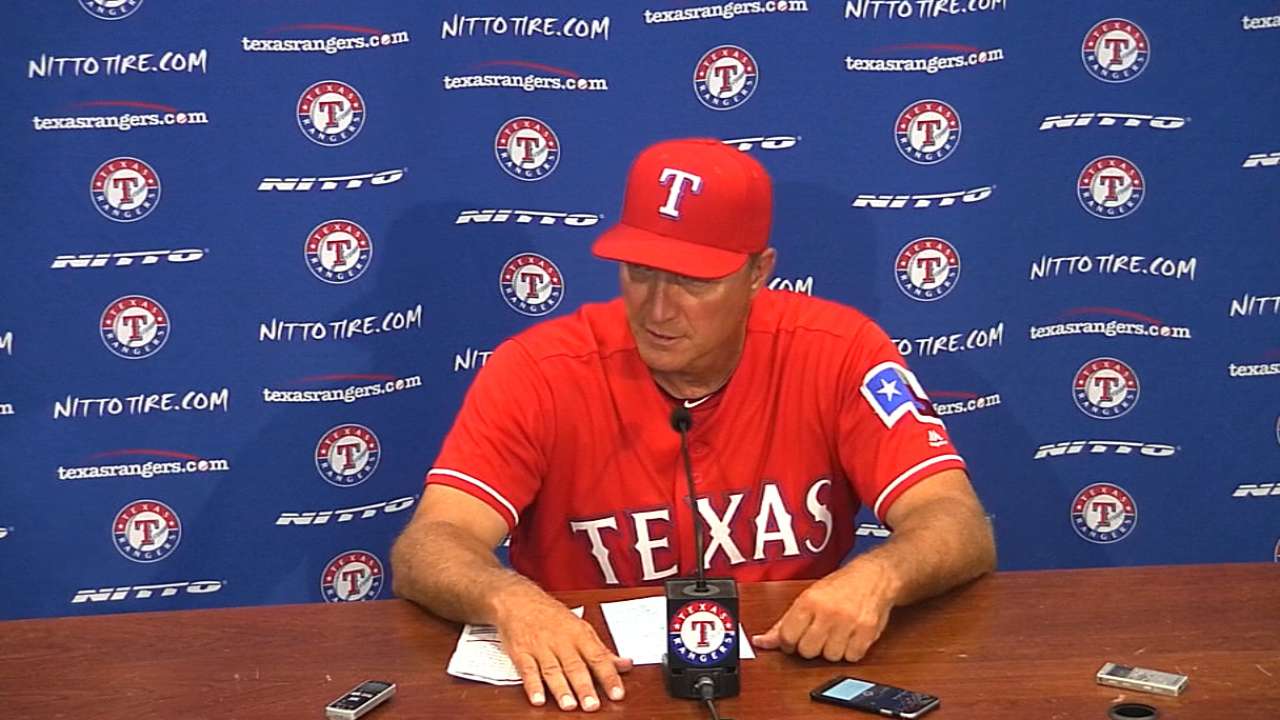 "It was hard," Darvish said. "I felt I could go but at the same time, I really let it go on that last hitter. It was tough."
Keone Kela pitched a scoreless seventh. If Bush had done the same in the eighth, the Rangers had Sam Dyson and Jake Diekman for the ninth. Instead their rookie setup reliever ended up having a tough inning.
"There are going to be growing pains pitching with his (lack of ) experience," Banister said. "He has handled all these situations. This was a situation where it was a tough night for him."
T.R. Sullivan has covered the Rangers since 1989, and for MLB.com since 2006. Listen to his podcast. This story was not subject to the approval of Major League Baseball or its clubs.