Koehler, Johnson ready to get back on field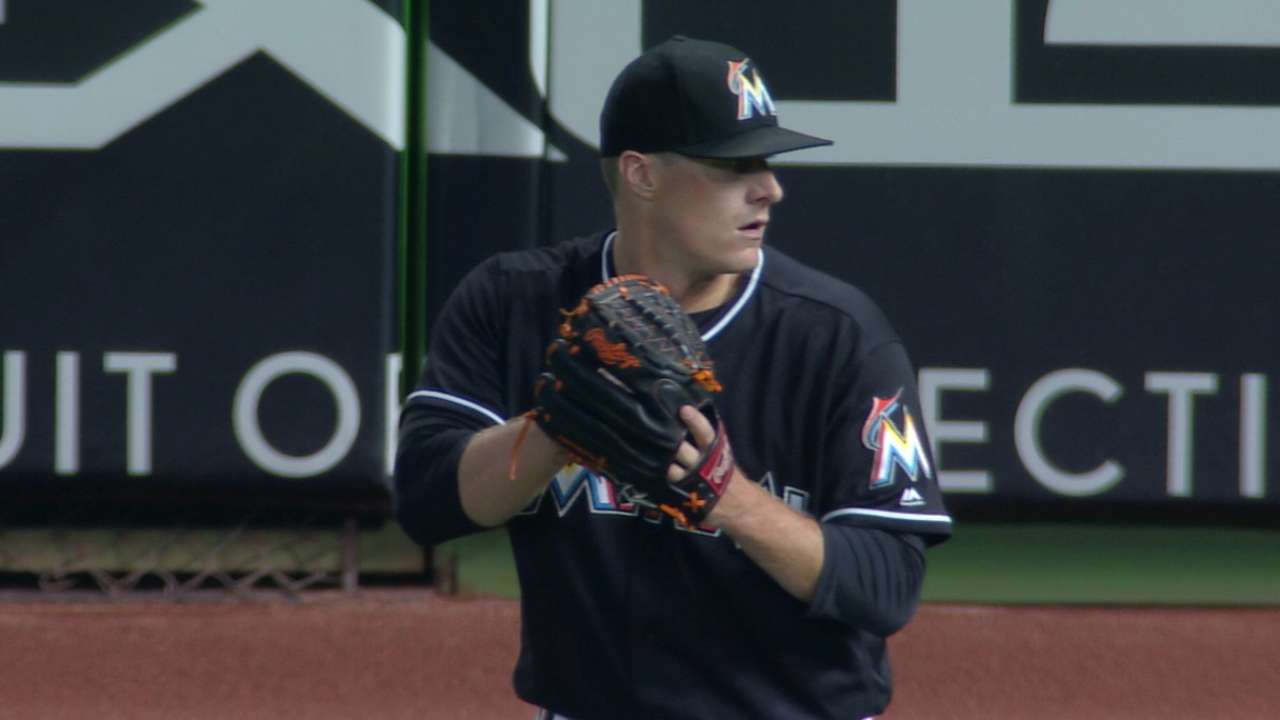 MIAMI -- The news was good on Wednesday concerning the bumps and bruises of two Marlins players.
Right-hander Tom Koehler, who left Tuesday's start after six innings with minor left pectoral tightness, and first baseman Chris Johnson, who hasn't started a game since fouling a ball off his left foot on Saturday, both indicated they are ready to go.
"I don't think it will cost me a start," said Koehler, who threw only 73 pitches on Tuesday.
He went through his regular routine on Wednesday without any unusual discomfort.
"I'd be sore and tight nine hours after a game anyway, but there's nothing noticeably different than would normally be the case," he said. "We'll monitor it, but I don't see it being an issue."
A bone bruise around the top of the foot and ankle area has kept Johnson out of the lineup since Saturday, although he did pinch-hit on Tuesday, but did not play in the field.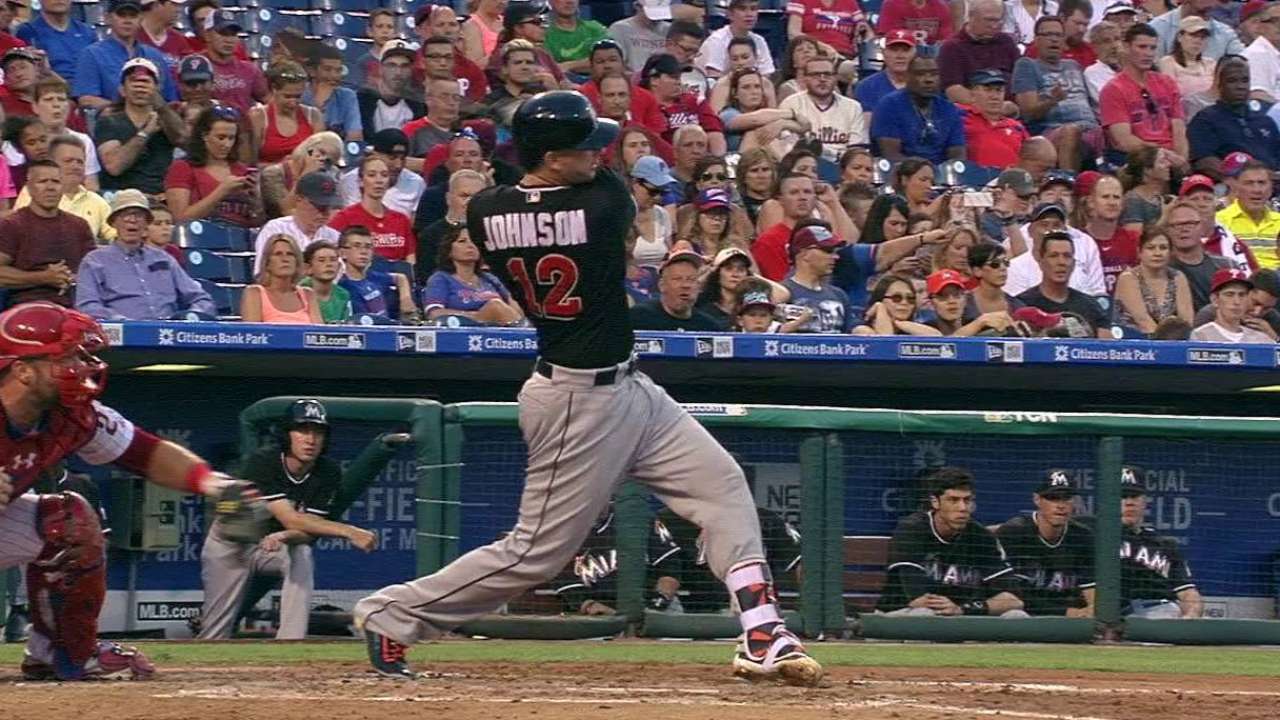 "It was still swollen, I couldn't go laterally," Johnson said. "We worked on it yesterday and got me on anti-inflammatory."
Johnson said he now has full range of motion with the foot and ankle.
"I'm good," he said.
Glenn Sattell is a contributor to MLB.com. This story was not subject to the approval of Major League Baseball or its clubs.