Padres recall LHP Baumann, utilityman Amarista
Solarte placed on family leave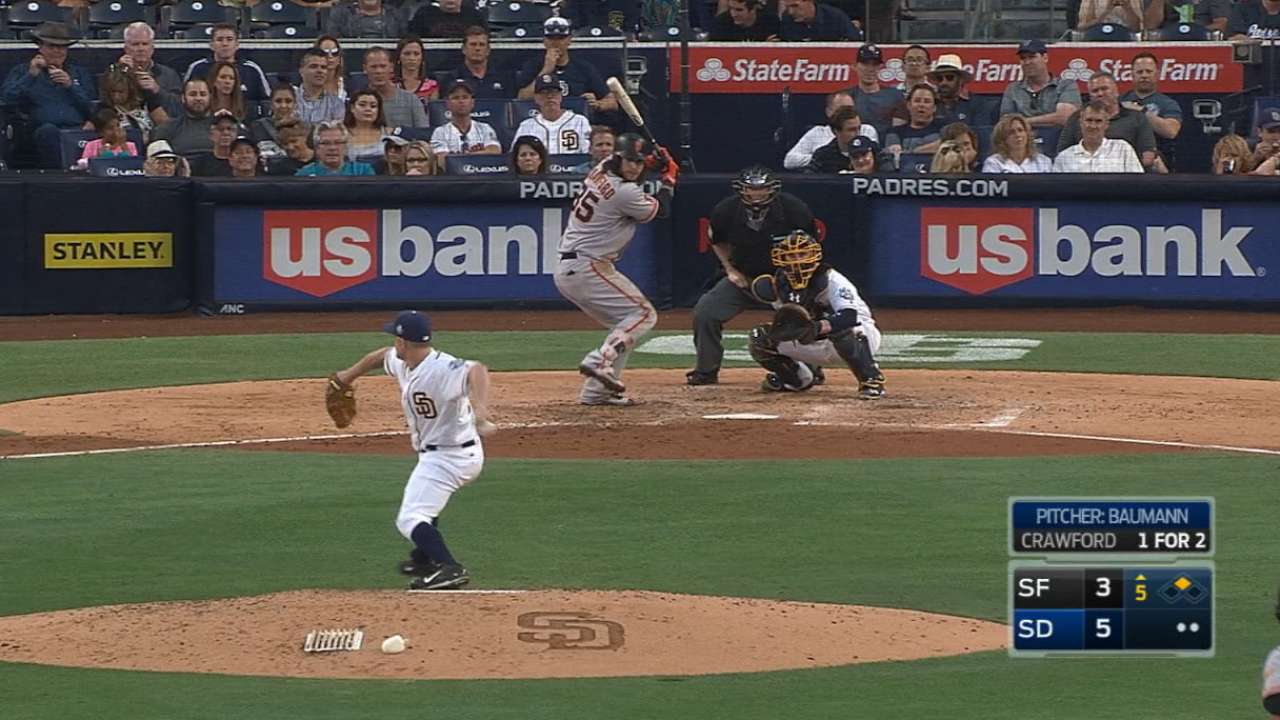 TORONTO -- Buddy Baumann only threw one pitch in his big league debut, and in his eyes, "one was plenty."
Now, Baumann will likely get a few more pitches at the Majors level -- very shortly. The 28-year-old left-hander joined the Padres Wednesday after being recalled from Triple-A El Paso. He took the roster spot of Melvin Upton Jr., who was dealt to the Blue Jays Tuesday.
The Padres also made another roster move Wednesday, placing third baseman Yangervis Solarte on the family leave list and recalling utility man Alexi Amarista.
After playing a man short on Tuesday, these moves leave the Padres with nine relievers and still only two players on the bench. Manager Andy Green expects that to change before the Padres return to San Diego on Friday.
"We'll have some straightening out of the roster in relatively short order, hopefully on Friday," Green said. "With Solarte heading home for a little bit, we first have to find out how long that is before he's back with us."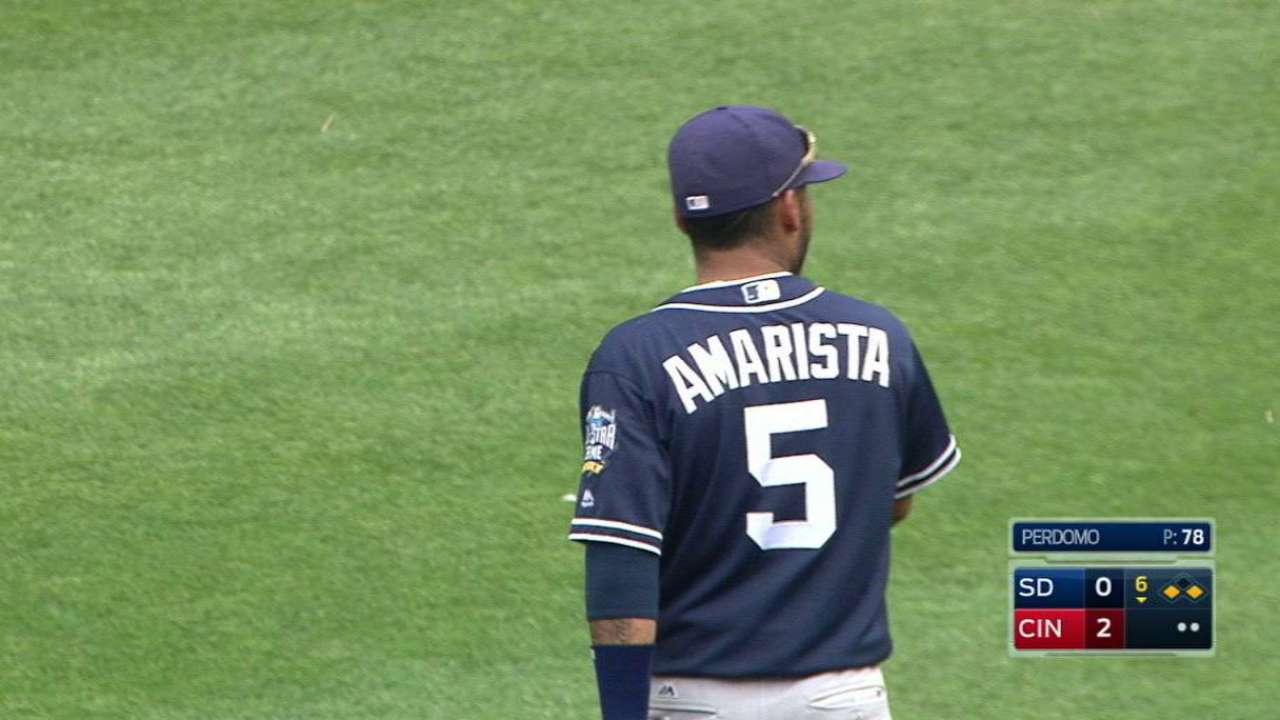 As for Baumann, he arrived about two hours before first pitch after catching an early flight from Seattle. (El Paso played in Tacoma, Wash., on Tuesday night.)
"That's a byproduct of the Upton trade and trying to get another body up here," Green said. "Honestly, we have limited choices when it comes to getting guys into Canada on short notice. He's in, and he threw the ball well in his one brief appearance for us."
Baumann made his big league debut on July 16 against San Francisco and got Brandon Crawford to bounce to first base on the first pitch. He was optioned shortly thereafter.
Following parts of eight seasons in the Minor Leagues, Baumann's first big league stint lasted all of one pitch.
"Honestly, that was fine," Baumann said. "I knew I'd be back up here if I did my job, and I did."
Obviously, the Padres have some roster shuffling to do before Friday's game. That could come in the form of trades or other transactions. It's unclear whether Baumann will remain with the big league club once that plays itself out.
But even if Baumann gets sent down again, chances are he'll be back soon. He's posted a 1.33 ERA in the hitter-friendly Pacific Coast League, having allowed just 11 hits in 20 1/3 innings.
"You just play baseball," Baumann said. "You know that they have moves to make. But you know if you pitch well, you'll be back up here."
AJ Cassavell covers the Padres for MLB.com. Follow him on Twitter @ajcassavell. This story was not subject to the approval of Major League Baseball or its clubs.