Jedd-i night & day: Gyorko opens, closes DH with HRs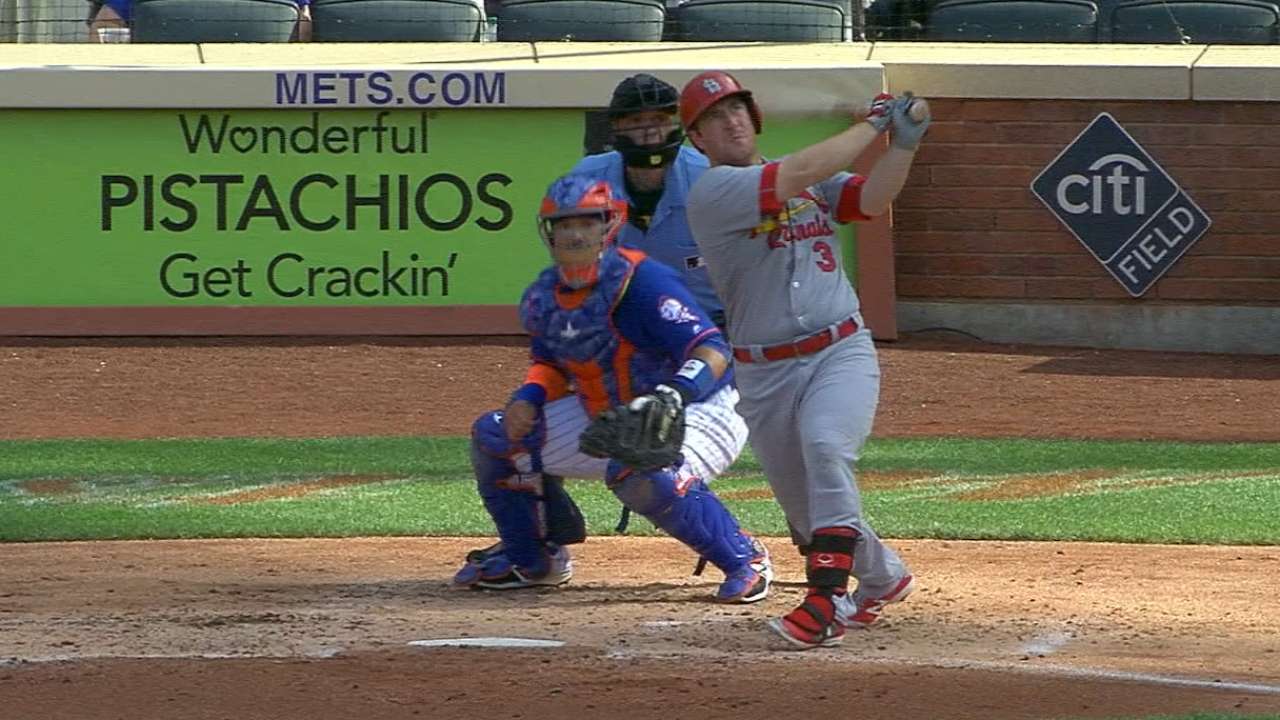 NEW YORK -- The contrast is obvious. Noah Syndergaard wields some of the best stuff in all of baseball, featuring a four-seam fastball and sinker that routinely sit above 98 mph. On the other end of the spectrum, Bartolo Colon mainly relies on one pitch, a two-seam fastball that averages around 87 mph.
On Tuesday, the Cardinals faced both Syndergaard and Colon in a doubleheader at Citi Field, and Jedd Gyorko had no problems adjusting to either. In the opening game, the infielder got St. Louis going with a two-run homer off the Mets' young flamethrower in the third inning that traveled 412 feet, according to Statcast™, helping the club pick up a 3-2 victory.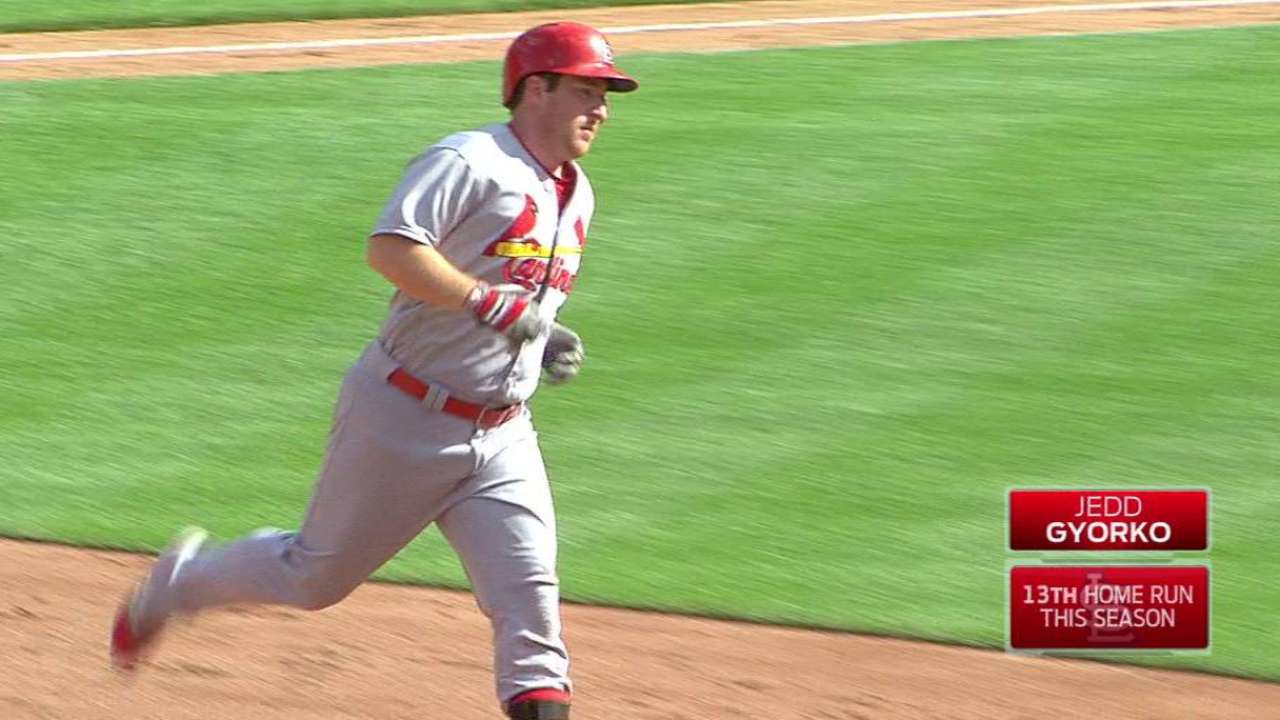 In the second inning of the nightcap, Gyorko kicked things off once again, this time sending an 83-mph two-seamer from Colon 385 feet into the left-field seats, providing the only offense in the Cardinals' 3-1 loss.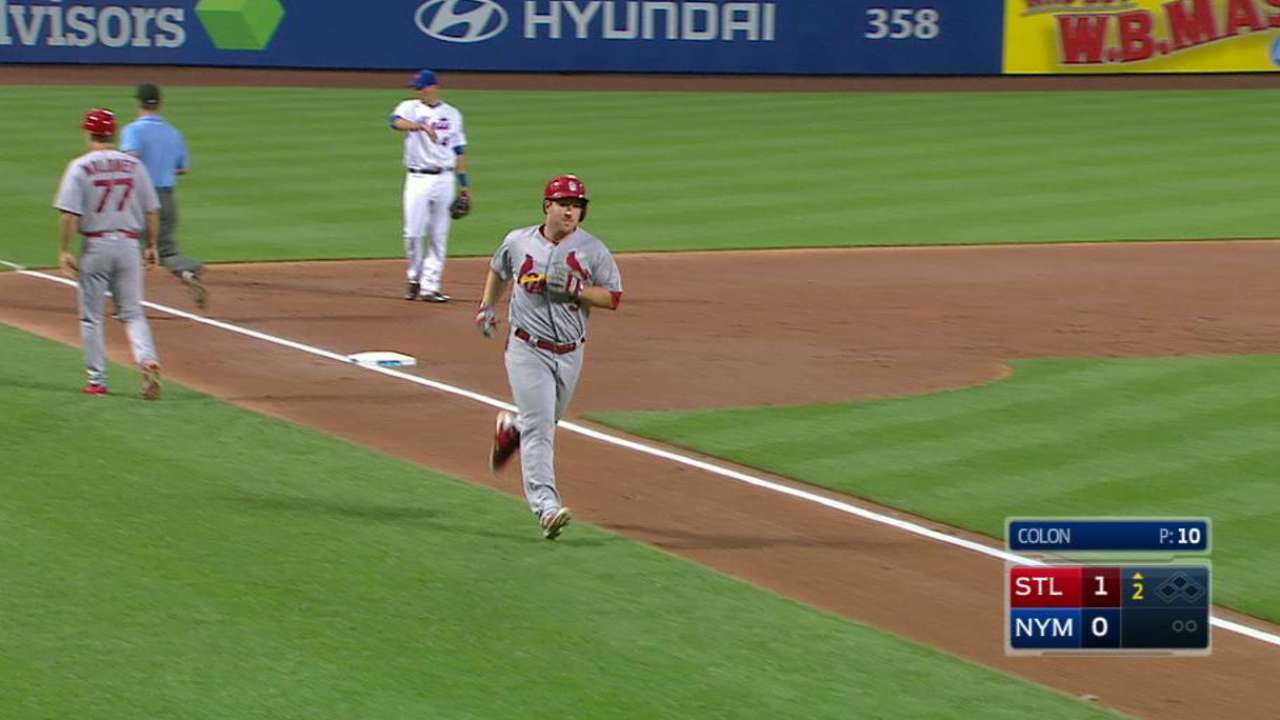 The latter marked the second time in a week that Gyorko has homered in both games of a doubleheader, making him the first Cardinals player since Stan Musial in 1949 to accomplish the feat multiple times in a single season. Gyorko also hit three home runs in Wednesday's doubleheader against the Padres at Busch Stadium.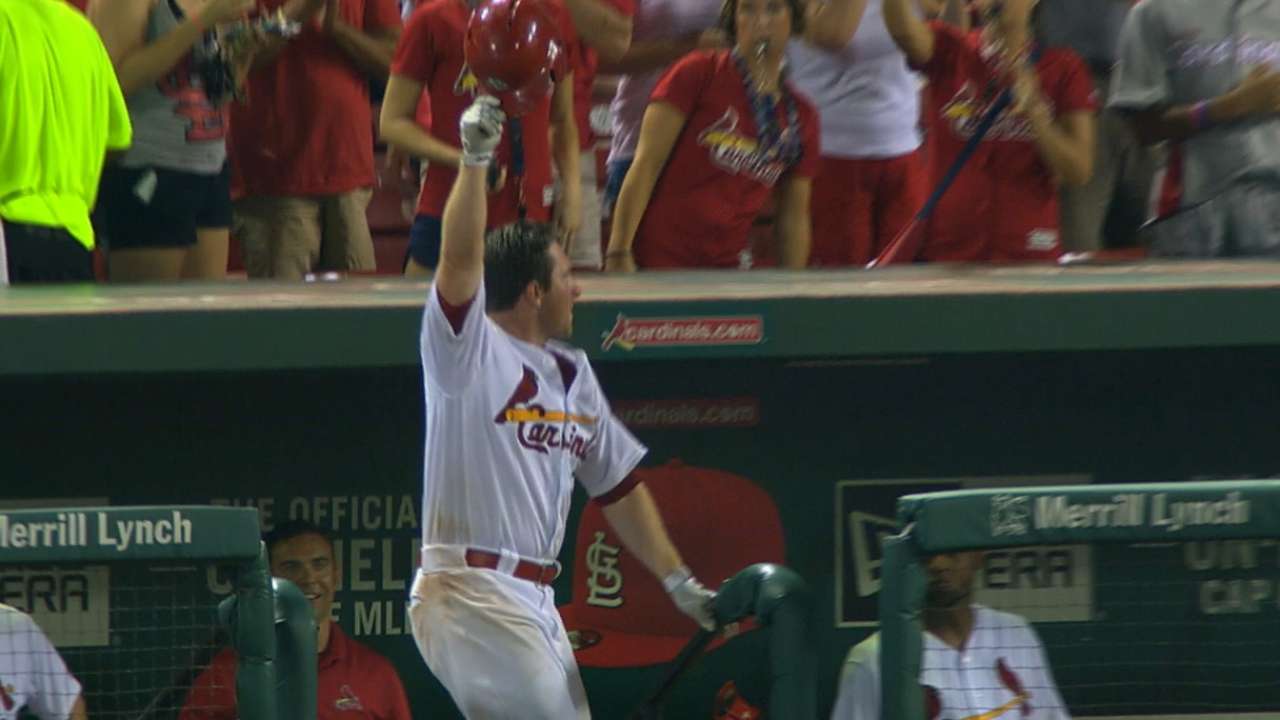 "I got a couple of pitches to do some damage with and I didn't miss them -- I think that's the main thing," Gyorko said. "For most at-bats, you're going to get something pretty good to hit, and it's just a matter of putting a good swing on it."
The historic day at the plate is just a pair of games in what has been an extraordinary July for Gyorko. Entering the month, the 27-year-old was batting just .228 after posting a .176 clip in June, but since the calendar changed, he is hitting .328 (19-for-58) with seven home runs and 14 RBIs.
"He's amazing, and he's doing a great job," Cardinals manager Mike Matheny said following the opening game of the doubleheader. "He's an interesting player. I don't think people realize how good of a player he is."
Gyorko's home run in the second game of Tuesday's twin bill also marked the 138th home run the Cardinals have hit this season, surpassing the total of 137 they produced all of last season. St. Louis is currently on pace to hit 224 dingers in 2016, which would be the second-highest total in franchise history behind the 235 the club hit in 2000.
"I like the fact that we have a dangerous offense," Matheny said. "If we hadn't had that kind start with the kind of power that we've had, I think you'd see a different vibe in our dugout, but it always seems like we are just one bloop away from putting up multiple runs, and it's nice to have that kind of potential."
Troy Provost-Heron is a reporter for MLB.com and covered the Cardinals on Tuesday. This story was not subject to the approval of Major League Baseball or its clubs.