Sox capitalize on Hendricks' few mistakes
Cubs starter points to a pair of faulty changeups as remarkable run comes to an end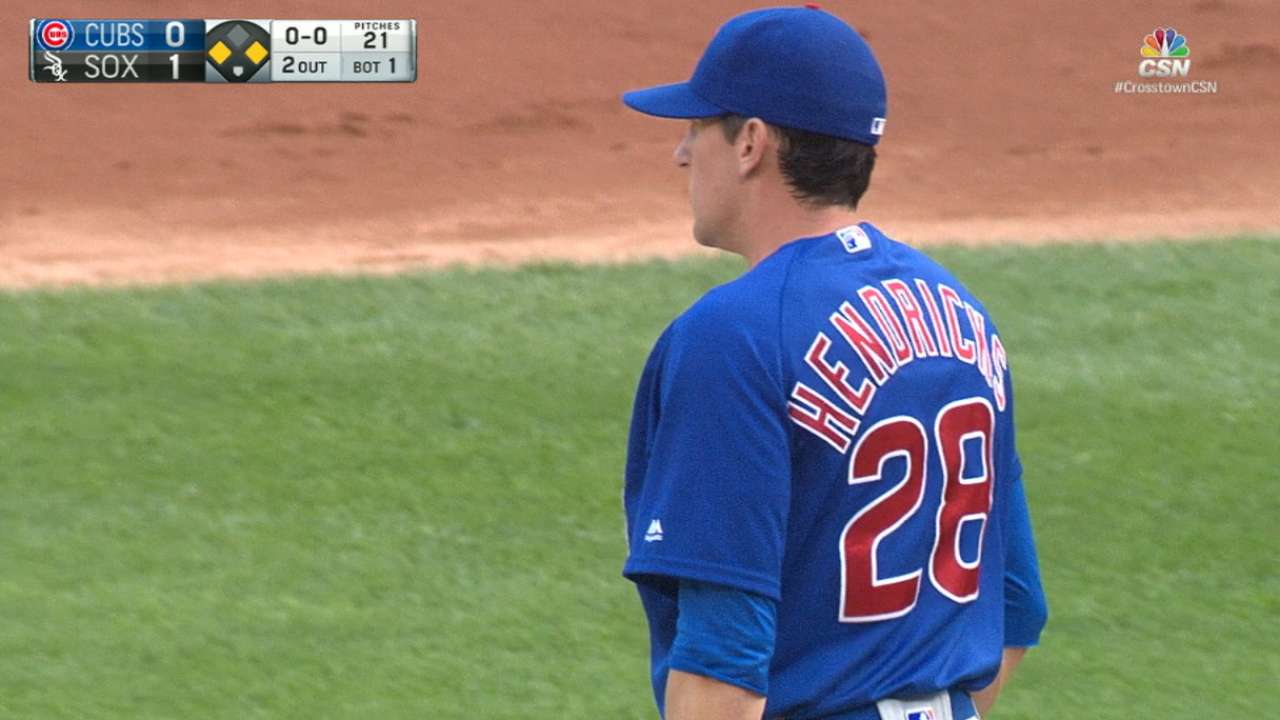 CHICAGO -- Kyle Hendricks can tell when he throws a bad pitch, and on Tuesday night against the White Sox, the Cubs right-hander knew as soon as he released two changeups that the results would not be good.
Jose Abreu smacked one of those pitches for an RBI single in the first, and Adam Eaton hit the other for a solo homer to help the White Sox deal the Cubs a 3-0 loss and complete a sweep of Part I of the intracity Interleague series. The two teams square off at Wrigley Field on Wednesday and Thursday.
"You throw enough pitches, you know out of the hand it could be hit," said Hendricks, who allowed three runs on six hits while striking out seven in 5 2/3 innings. "You just try to make every pitch with conviction. Sometimes you get away with it. Both of those pitches, I knew out of hand they were bad. I didn't know if I'd get away with them or not, and obviously I didn't."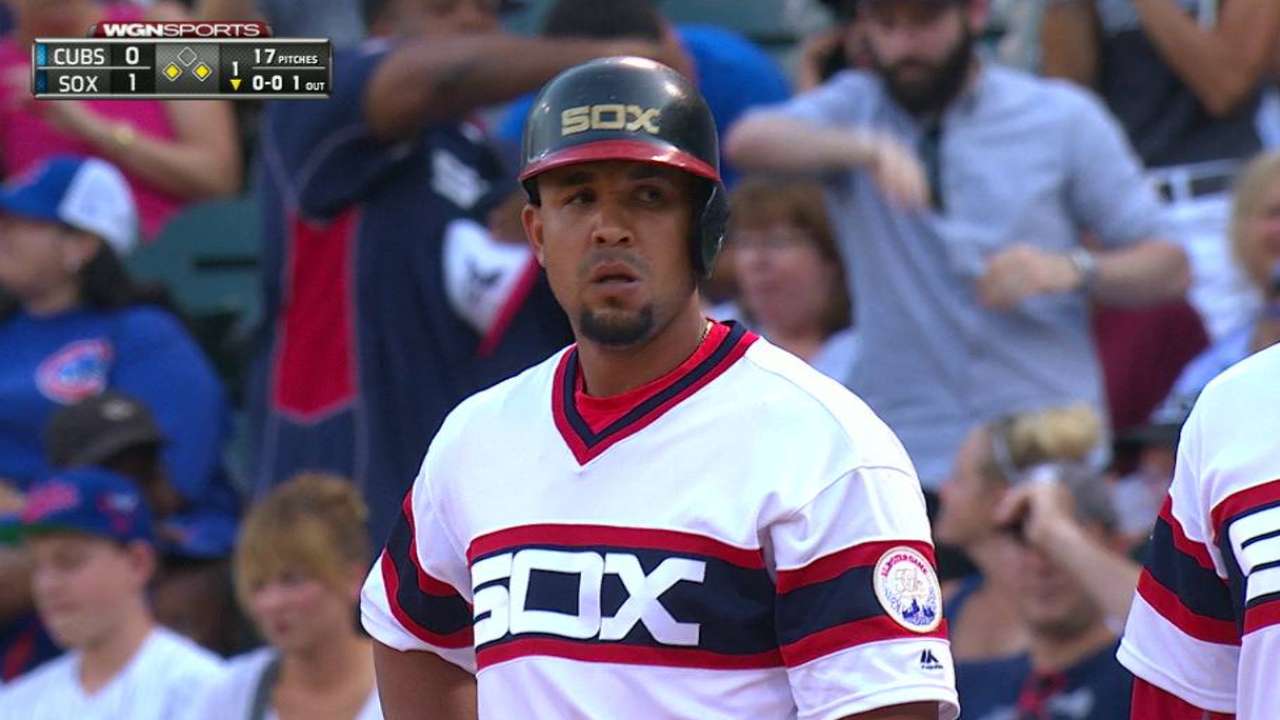 He also was miffed about a leadoff walk to Eaton, who would score on Abreu's single. That run ended Hendricks' streak of 22 1/3 innings without allowing an earned run. It had been the longest by an active pitcher.
Hendricks didn't know that. He only knew that he'd been in a good groove. He began the day ranked third in the National League with a 2.27 ERA, and it's now 2.39.
Charged with a run in the sixth -- when reliever Travis Wood walked three straight, including Tyler Saladino with the bases loaded -- Hendricks' three earned runs allowed were his most since June 13, which also was his last loss.
Hendricks needed 30 pitches to get through the first inning, but it didn't wear him out. He said not having to hit helped.
"I knew I wasn't in the lineup, and I didn't have to worry about anything," he said. "I felt really strong to the end, probably because I didn't have to deal with that stuff."
He also may want to skip the next White Sox series. Hendricks is 0-1 with a 4.50 ERA in three career starts against the Cubs' intracity rivals.
Carrie Muskat has covered the Cubs since 1987, and for MLB.com since 2001. She writes a blog, Muskat Ramblings. You can follow her on Twitter @CarrieMuskat and listen to her podcast. This story was not subject to the approval of Major League Baseball or its clubs.