Prospect Reyes could be option to start Saturday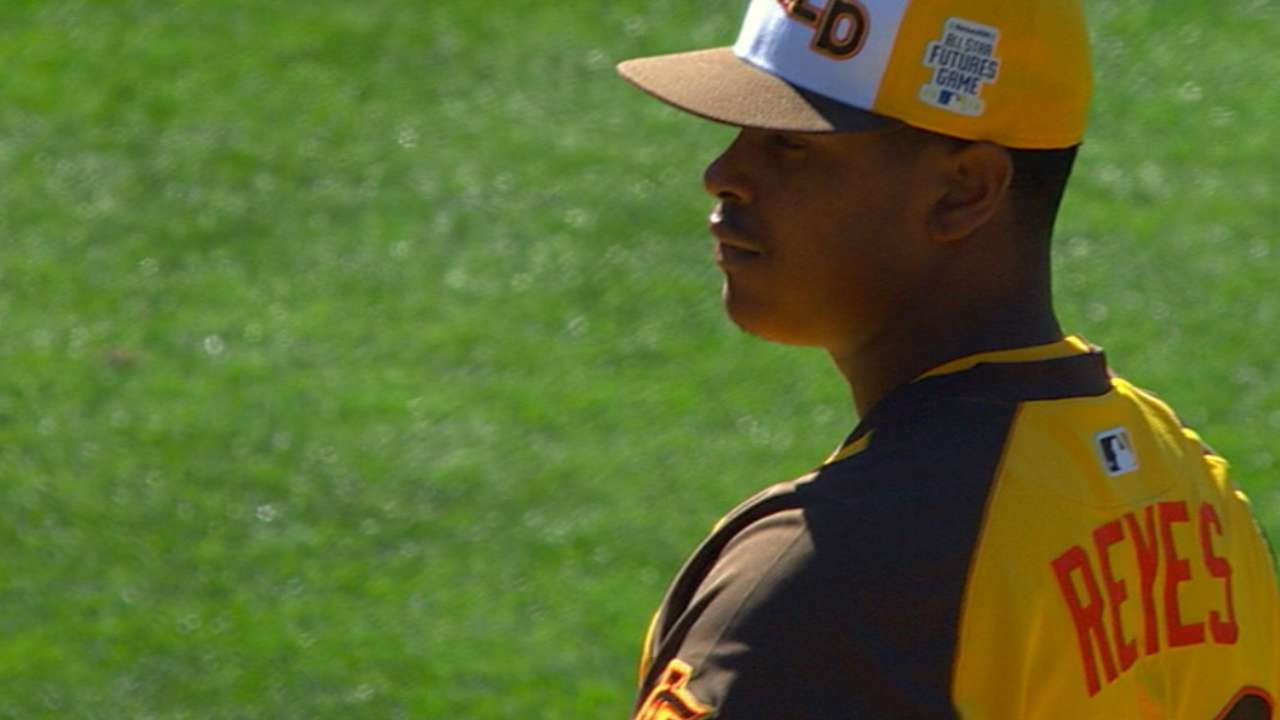 NEW YORK -- Right-handed pitcher Alex Reyes, the Cardinals' top prospect and the No. 11 overall prospect in the Major Leagues according to MLBPipeline.com, was pulled from his start for Triple-A Memphis on Tuesday after tossing only 57 pitches over three innings.
Due to Monday's rainout at Citi Field, St. Louis may be in need of a spot starter on Saturday when the club faces the Marlins. Reyes' sudden departure could indicate he's a candidate to make his MLB debut in Miami.
When discussing the possibilities of who could start on Saturday after a 3-1 loss to the Mets in the second game of a doubleheader, Cardinals manager Mike Matheny mentioned Jerome Williams and Tyler Lyons, who are both in St. Louis' bullpen. If those two were to be needed in the three games leading up to Saturday, though, that could open the door for Reyes.
"We're staying with our normal rotation and we'll wait and see how our bullpen looks when we get around to that game," Matheny said. "We've got two guys in our bullpen right now that can start, but if we use them up by the time we get there, then that is not going to be an option for us and we'll have to find our next-best arm to come and throw for us."
According to MLBPipeline.com, Reyes "has emerged as the preeminent power arm in the Cardinals system" since signing with the club in December 2012, and he has "two legitimate swing-and-miss pitches in a 93-95 mph fastball that can reach triple digits and an upper-70s curveball that combines power and depth."
In 11 starts for Triple-A Memphis this season, he is 2-2 with a 5.02 ERA, striking out 72 batters over 52 innings.
Troy Provost-Heron is a reporter for MLB.com based in New York. This story was not subject to the approval of Major League Baseball or its clubs.