Harrell proving a valuable asset to young Braves
Right-hander throws six scoreless innings in win against Twins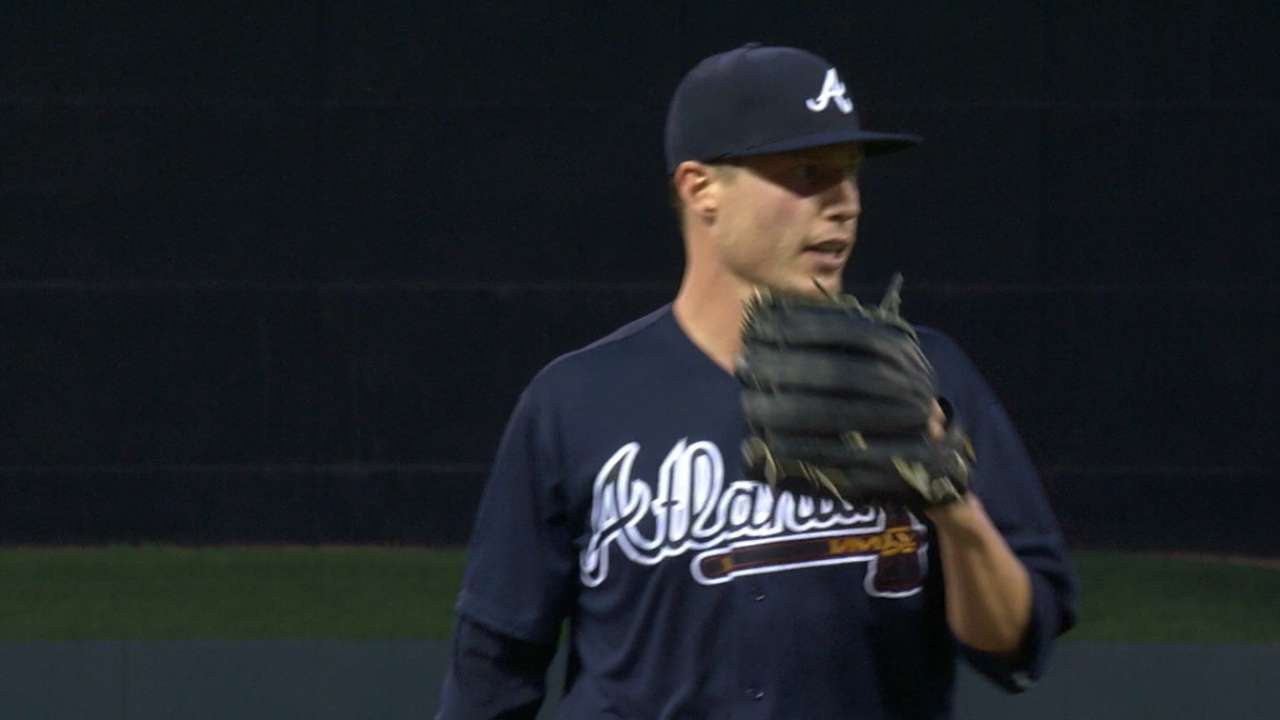 MINNEAPOLIS -- When Lucas Harrell joined the Braves' injury-depleted rotation in early July, it seemed his promotion from Triple-A Gwinnett was simply because there weren't any other attractive options. But the veteran hurler, who played in Korea last year, has proven effective enough to draw the attention of some teams looking to add depth to their rotation before Monday's non-wavier Trade Deadline.
Harrell certainly enhanced his unexpected trade value, as he scattered four hits over six scoreless innings and helped the Braves claim a 2-0 win over the Twins on Tuesday night at Target Field. The 32-year-old right-hander has allowed less than two runs in three of the five starts he has made since joining Atlanta's rotation.
"The opportunity the Braves have given me, I really appreciate it," Harrell said. "If the opportunity came, I'd love to stay here in Atlanta. We have some good guys in here. I think this team can build a winner again. I'd love to be here for that."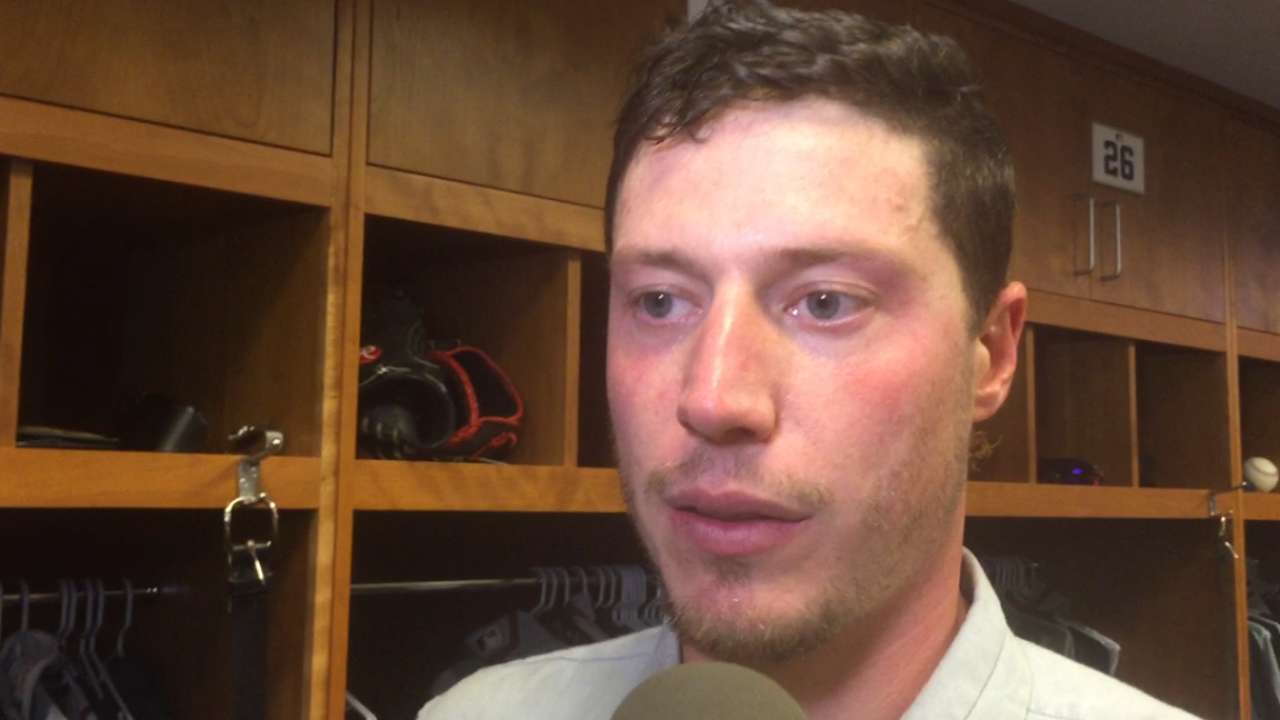 As the Braves look toward the 2017 season, they envision their rotation consisting of Julio Teheran, Mike Foltynewicz, Matt Wisler and a veteran who could at least serve as a short-term fix until promising prospects Sean Newcomb and Lucas Sims are deemed Major League ready. The fifth spot could be given to one of these two prospects or one of the other young hurlers (Aaron Blair, Williams Perez or John Gant) who have previously been in Atlanta's rotation this year.
The Braves have plenty of options and they have never really considered Harrell to fit this category. But as the savvy hurler has posted a 3.38 ERA over a five-start stretch, they now have options they didn't anticipate just a few weeks ago.
Braves general manager John Coppolella could attempt to take advantage of this successful string by flipping Harrell for a mid-level prospect, much like he did with Jhoulys Chacin and Bud Norris earlier this season. Or he could opt to keep the journeyman, who has allowed a run in five of the 30 innings that he has thrown a pitch in.
"He's been pretty solid for us," Braves catcher A.J. Pierzynski said. "He's been giving us about six innings every time and keeping us in games. That's what veteran guys are supposed to do."
After spending two years as a member of the rotation the Astros assembled within their rebuilding process, Harrell made three appearances in 2014 and then did not see the big leagues again until a few weeks ago. Now that he has returned, he believes he has benefited from the composure he lacked earlier in his career.
"I feel like when I was younger, when I'd lose focus I'd lose control of the game," Harrell said. "Now, if I feel myself losing focus, I can step off the back of the mound, take a deep breath, relax and then go back and make more pitches."
Mark Bowman has covered the Braves for MLB.com since 2001. This story was not subject to the approval of Major League Baseball or its clubs.