Yankees hope hot streak keeps team intact
'Nobody wants to break up,' Sabathia says after 8th win in 10 games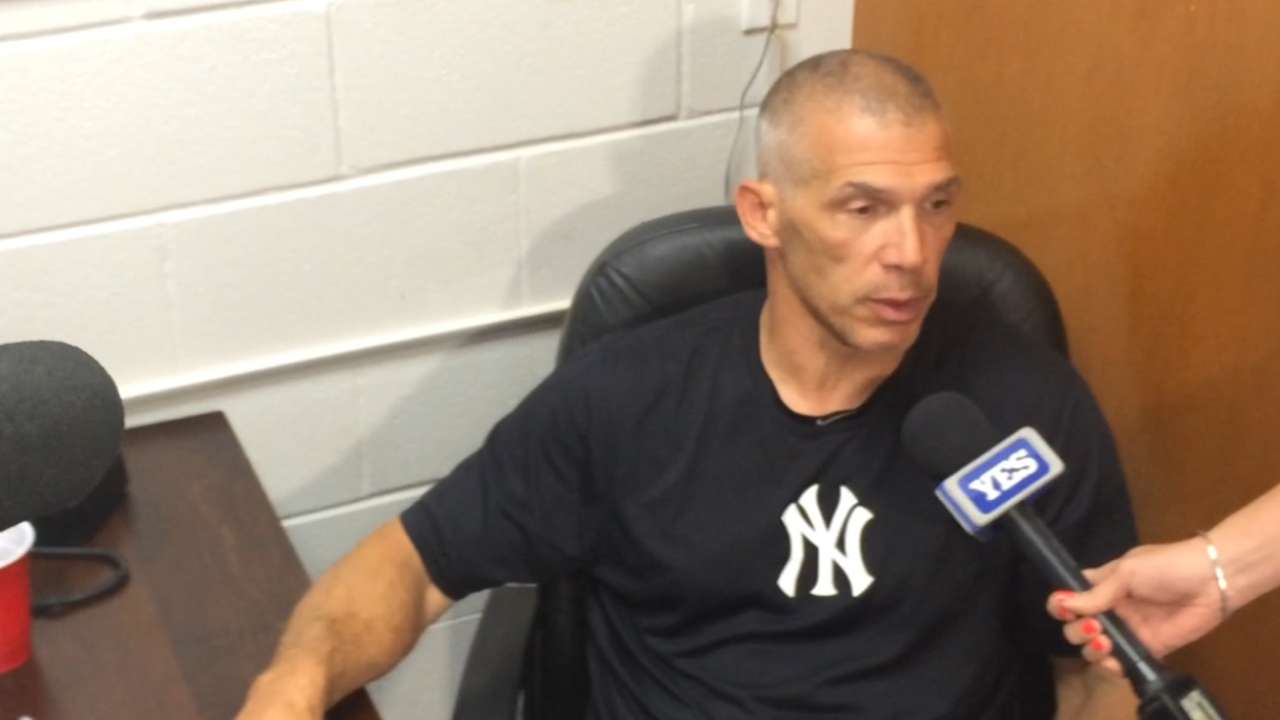 HOUSTON -- The Yankees are suddenly playing their best baseball of the year, just in time to send a message to those in position to determine their future. This roster doesn't want to hear the word "sell."
CC Sabathia's 6 2/3 strong innings led the Yankees to a 6-3 victory over the Astros on Tuesday night at Minute Maid Park, marking New York's eighth win in their last 10 games. With the Aug. 1 non-waiver Trade Deadline looming, the Yankees (52-48) have improved to a season-high four games over .500.
"Nobody wants to break up," Sabathia said. "Obviously we have good chemistry in here. We've battled all year; you kind of want to plug away with the guys you've been battling with."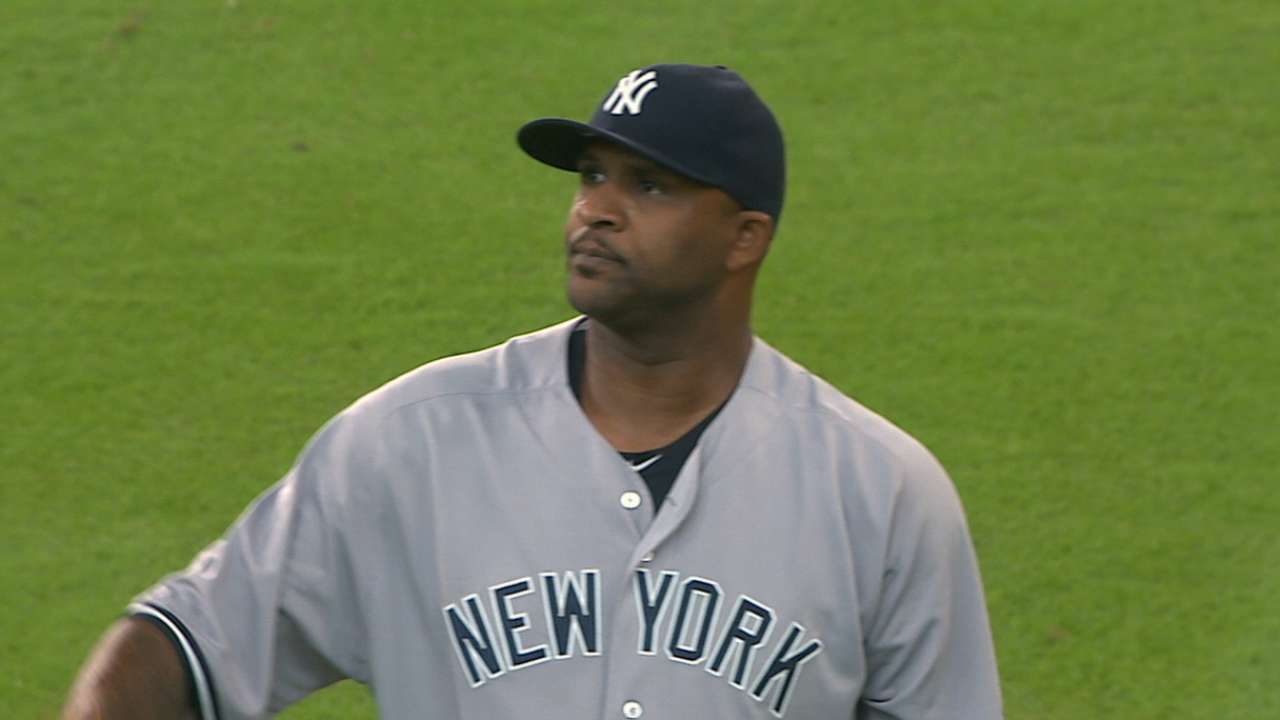 It's a modest period, but no team in baseball has been better than the Yankees over the last 10 games. That has created ripples of hope in the clubhouse, even with Monday's swap that moved closer Aroldis Chapman to the Cubs in exchange for a four-player package that included reliever Adam Warren.
"Every game is really important from here on out for us because we started so poorly," third baseman Chase Headley said. "There's nobody that's going to give up. We're going to keep fighting, keep playing hard and hopefully we can claw our way right back into it."
General manager Brian Cashman said that the Chapman trade did not represent a "white flag," and that he has received a green light from managing general partner Hal Steinbrenner to upgrade the roster if possible.
The Yankees, as Cashman has said, could be Deadline buyers, sellers, or both. As they straddle that border, they appear to be inclined to keep left-hander Andrew Miller, but still may test the marketplace on outfielder Carlos Beltran, plus pitchers Nathan Eovaldi, Ivan Nova and Michael Pineda.
Yankees manager Joe Girardi addressed his team following the All-Star break, telling them that they had to ignore the speculation and rumors. He said that the constant reminders of the Deadline may actually be serving as a motivating factor.
"I think it can be. I'm not necessarily saying it is -- we've been playing better for the last couple of weeks here -- but they hear the noise," Girardi said. "We've talked about it. We told them, you've got to block it out. All these series are important because we're playing teams that are in front of us. They've done a good job."
Even with the July push, the Yanks sit 6 1/2 games behind the division-leading Orioles and four games out of a Wild Card spot. The number-crunchers still see the Yankees as a long shot; prior to Tuesday's win, MLB.com gave the Yankees a nine percent chance of playing a postseason game.
"Anything can happen in baseball," Mark Teixeira said. "I've seen a lot weirder things happen. We get hot, we can play with anybody. We just need to keep grinding away and try to win tomorrow night."
Bryan Hoch has covered the Yankees for MLB.com since 2007. This story was not subject to the approval of Major League Baseball or its clubs.