Sabathia sees positive results as tide turns
Lefty snaps his 4-game losing streak as NY takes series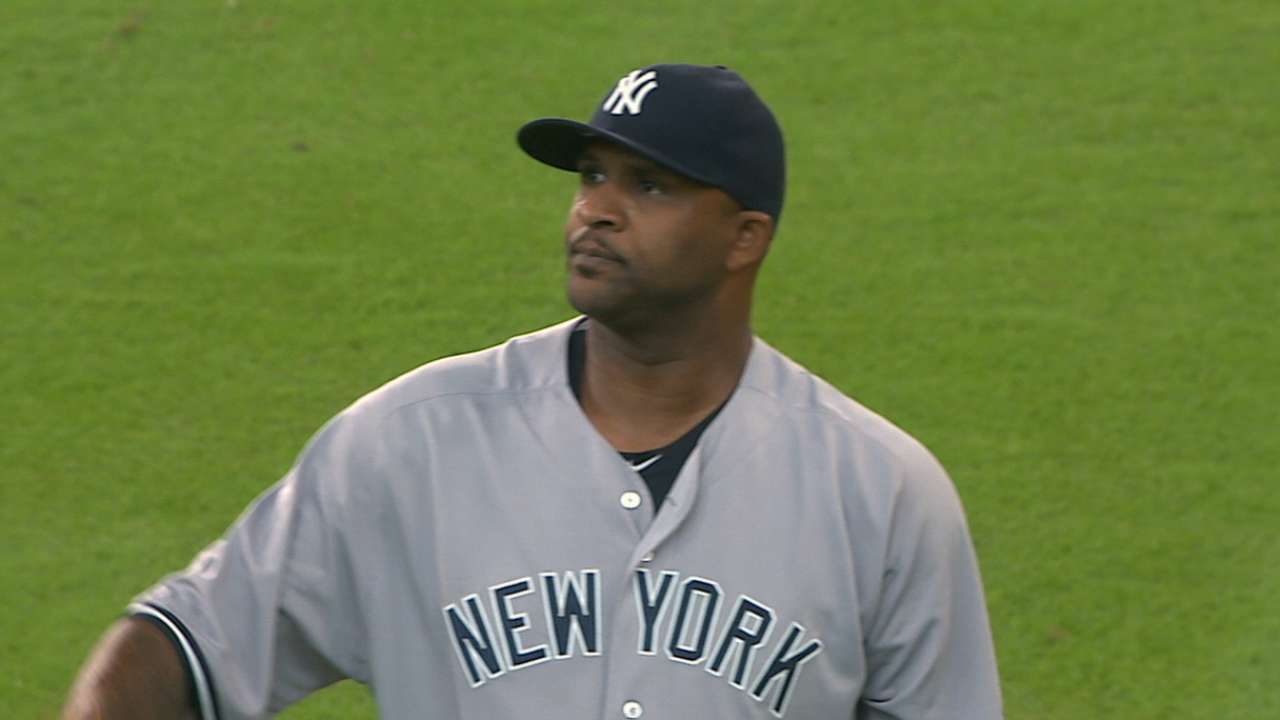 HOUSTON -- The way CC Sabathia breaks it down, his stuff didn't feel drastically different than it had been in his last six starts. The end result was, however, as the big left-hander picked up his first victory since June 16 in the Yankees' 6-3 win over the Astros at Minute Maid Park.
Sabathia limited the Astros to a pair of solo homers, hit by Marwin Gonzalez and Evan Gattis, as he notched his first quality start since that outing against the Twins at Target Field almost six weeks ago.
"Especially the way these guys have been pitching, you want to be in there and be able to help out," Sabathia said. "That felt good tonight."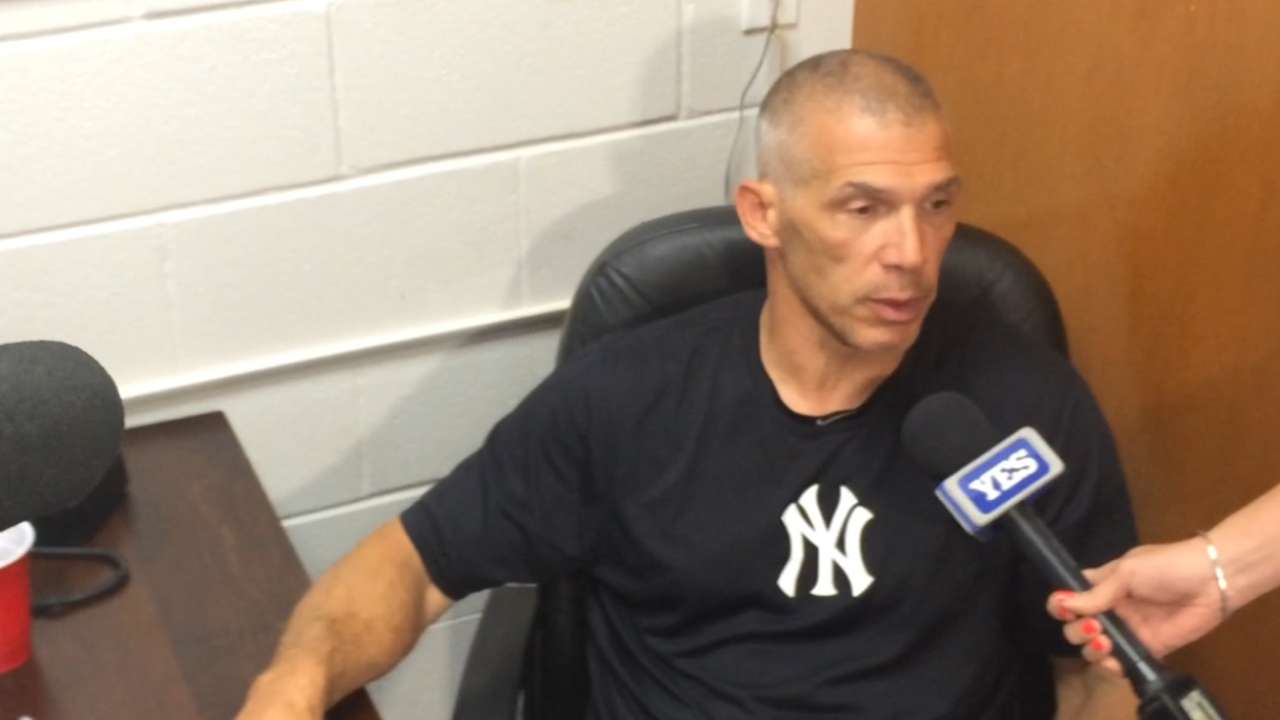 Sabathia said that pitching coach Larry Rothschild and catcher Brian McCann both had remarked about the amount of soft contact that had dented his numbers over that six-start span, over which he'd been peppered for 31 runs (29 earned) in 35 innings.
"I think it's just getting the results," Sabathia said. "That was the biggest thing that me, Larry and Mac had talked about; not really changing, just keep going out and keep plugging away. It paid off today."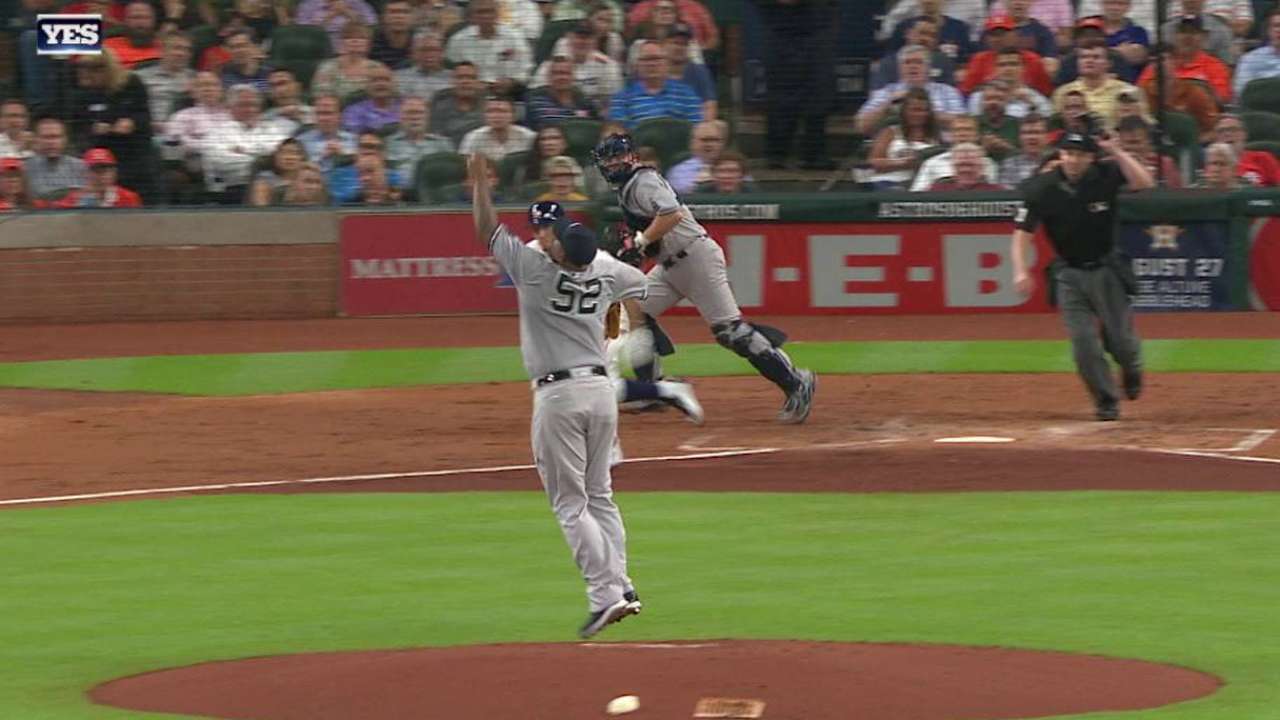 Sabathia had permitted at least four runs in six straight outings, tying the longest such streak of his career (July 3-Aug. 1, 2001). Third baseman Chase Headley backed up Sabathia's evaluation, saying that what he saw on Tuesday really wasn't all that different than some of the previous outings.
"Baseball is crazy," Headley said. "I feel like he's pitched a lot better than the numbers have shown the last few games. Obviously the numbers are what they are, so to break through and get back on the right side was a big step for him and obviously a big win for us."
Sabathia's two-seamer was key as he limited Houston to four hits in 6 2/3 innings, walking two and striking out five.
"It was big for us," Sabathia said. "The cutter wasn't as good as it's been, so to be able to rely on it made a big difference."
The five strikeouts moved Sabathia into sole possession of seventh place on the Yankees' all-time list with 1,262, surpassing Mel Stottlemyre (1,257). He trails Mike Mussina (1,278) for sixth place.
"We've said all along, he's seemed to pitch a lot better than the results," Yankees manager Joe Girardi said. "Tonight he really didn't give up those types of hits. Maybe his stuff was a little bit better, I don't know, but it was a big performance."
Bryan Hoch has covered the Yankees for MLB.com since 2007. This story was not subject to the approval of Major League Baseball or its clubs.