Weiss: Two-out RBIs sign of clicking club
Gonzalez, Story string together clutch hits for Rockies' fifth win in six games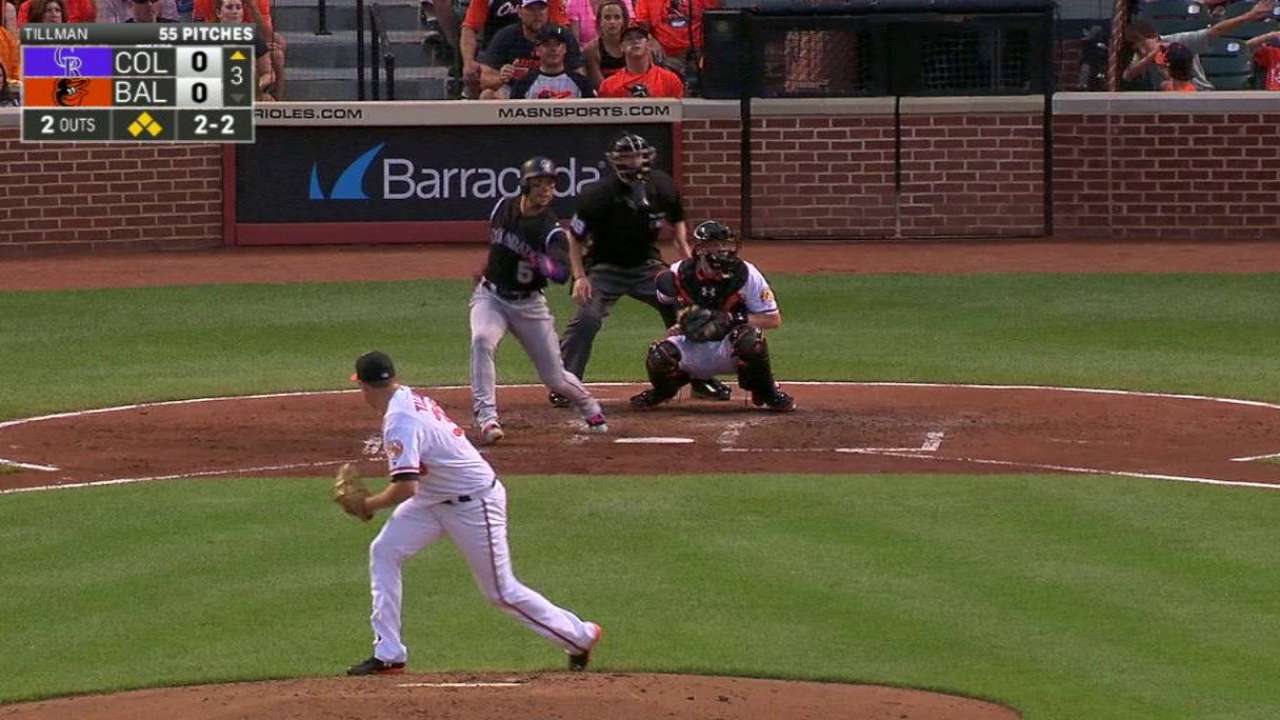 BALTIMORE -- Rockies right fielder Carlos Gonzalez took a moment to collect himself after a borderline outside fastball was called for a strike in the third inning Tuesday. If he let another go by, he'd allow Orioles starter Chris Tillman to complete a high-wire act escape from a bases-loaded jam.
Gonzalez dug back in, and when Tillman tried to go back outside three pitches later, he shot the fastball down the left-field line for a two-run double. Trevor Story, the next batter, added a two-run single as part of four crucial two-out RBIs in their 6-3 win over Baltimore.
"The big thing was, 'stay with the plan and don't let that affect me,'" Gonzalez said of his mindset after the called strike. "Umpires are going to make mistakes sometimes, but I was able to stay concentrated and hitting the ball the other way. That was a big hit."
After Nolan Arenado popped out with one out and the bases loaded, it was up to Gonzalez to record a hit against one of 2016's best pitchers. Tillman entered the night 8-0 with a 3.23 ERA at Camden Yards and tied for the MLB lead in wins with 14.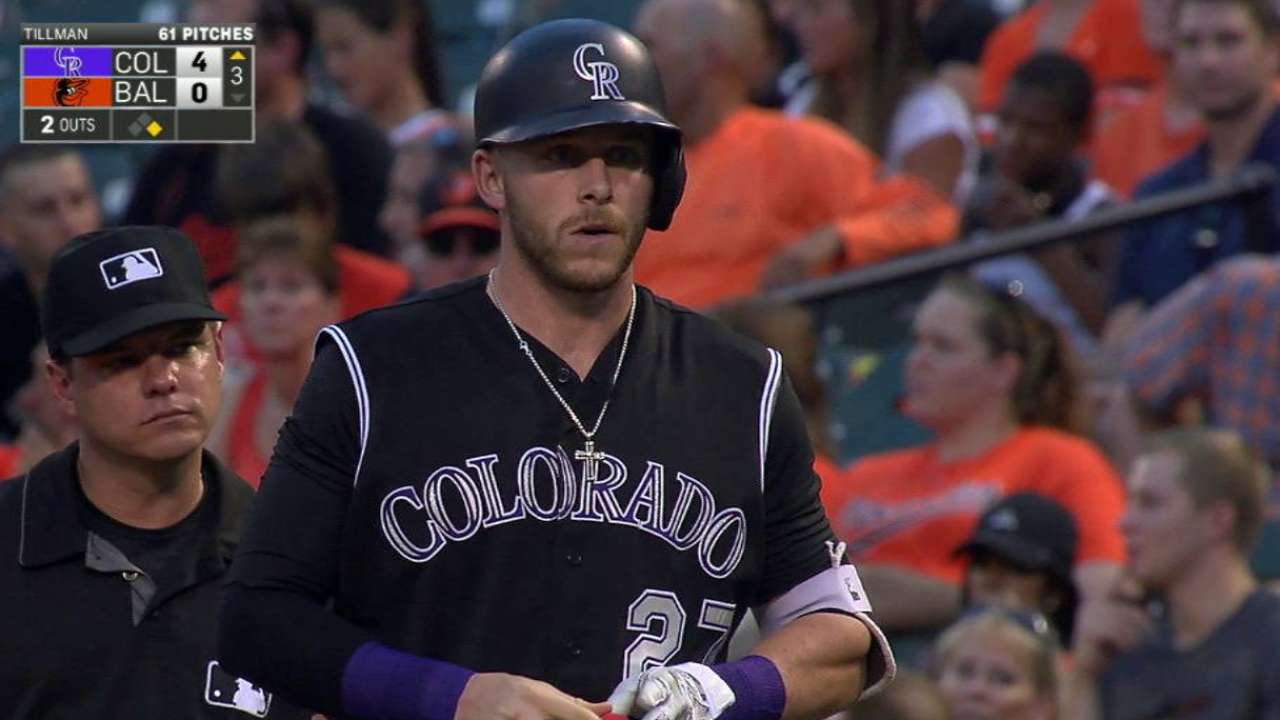 Gonzalez, who said the Rockies' approach was to stay patient against Tillman, laid off a ball in the dirt and fouled off a fastball after the called second strike. And on the sixth pitch of the at-bat, in a similar location to the previous fastball, he kept a line drive just fair.
"Great at-bat," manager Walt Weiss said. "I thought he kept his focus after the borderline pitch. I think he stepped out, regrouped and put together a heck of an at-bat against a really good pitcher."
The same could be said for the rookie Story, who stepped into the batter's box after Gonzalez's double. Story quickly fell behind 0-2, but after taking a ball and fouling off a fastball, he converted with a two-out base hit.
"To score the runs we did tonight, to get the hits that we did in the key situations against a guy like that, you are really grinding offensively when you do that," Weiss said.
Ryan Baillargeon is a reporter for MLB.com based in Baltimore. This story was not subject to the approval of Major League Baseball or its clubs.