Yanks back CC, hold off Astros for series win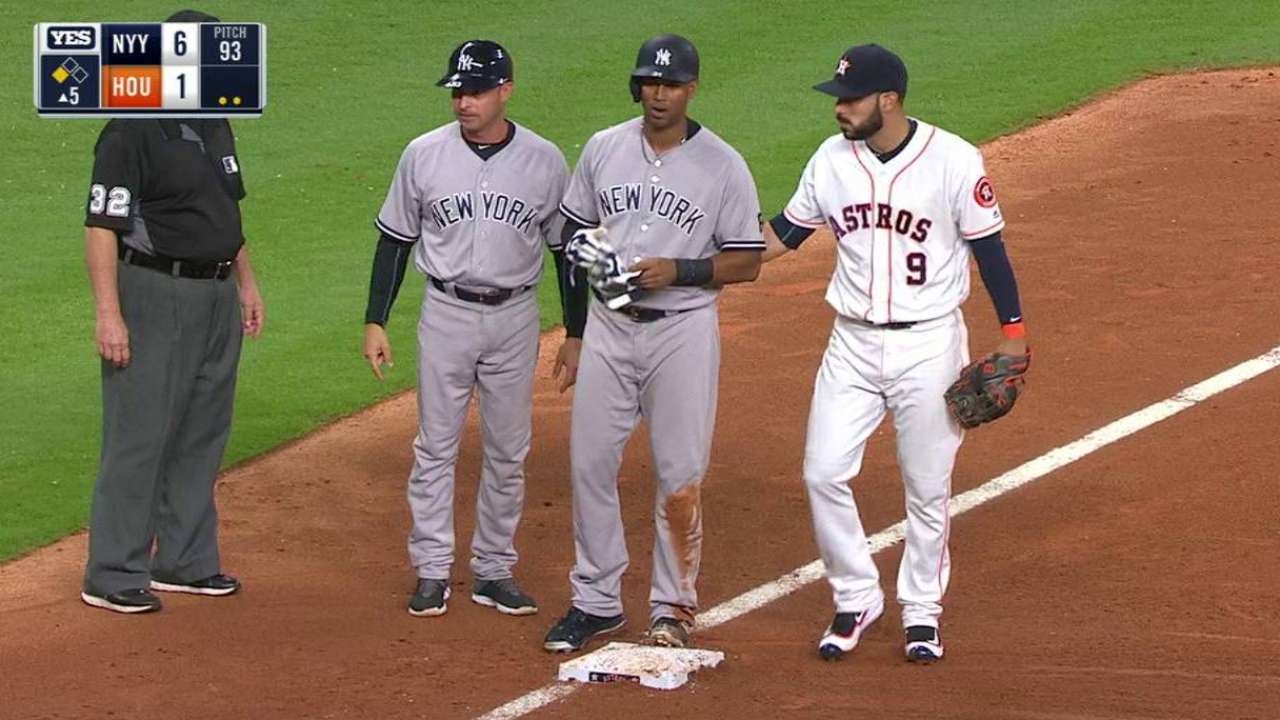 HOUSTON -- CC Sabathia won for the first time in more than a month by holding the Astros to two runs -- on solo homers by Marwin Gonzalez and Evan Gattis -- in 6 2/3 innings to lead the Yankees to their eighth win in 10 games, 6-3, on Tuesday night at Minute Maid Park.
"I've been doing everything I can and trying not to get frustrated," Sabathia said. "We've been playing pretty well. We're fighting right now, so to be able to help us get a win feels good."
The Yankees roughed up Astros starter Doug Fister (10-7) for six runs and nine hits in 4 2/3 innings. Didi Gregorius had a sac fly and Chase Headley had an RBI single in the second to put the Yankees ahead, 2-1. Starlin Castro added an RBI single in the third, and Yankees scored three times in the fifth, capped by a two-run triple by Aaron Hicks, to take a 6-1 lead.
"I think we're playing the way that we hoped would play," Headley said. "We're playing the way we know that we can. We've dug ourselves a hole, so we just have to keep fighting."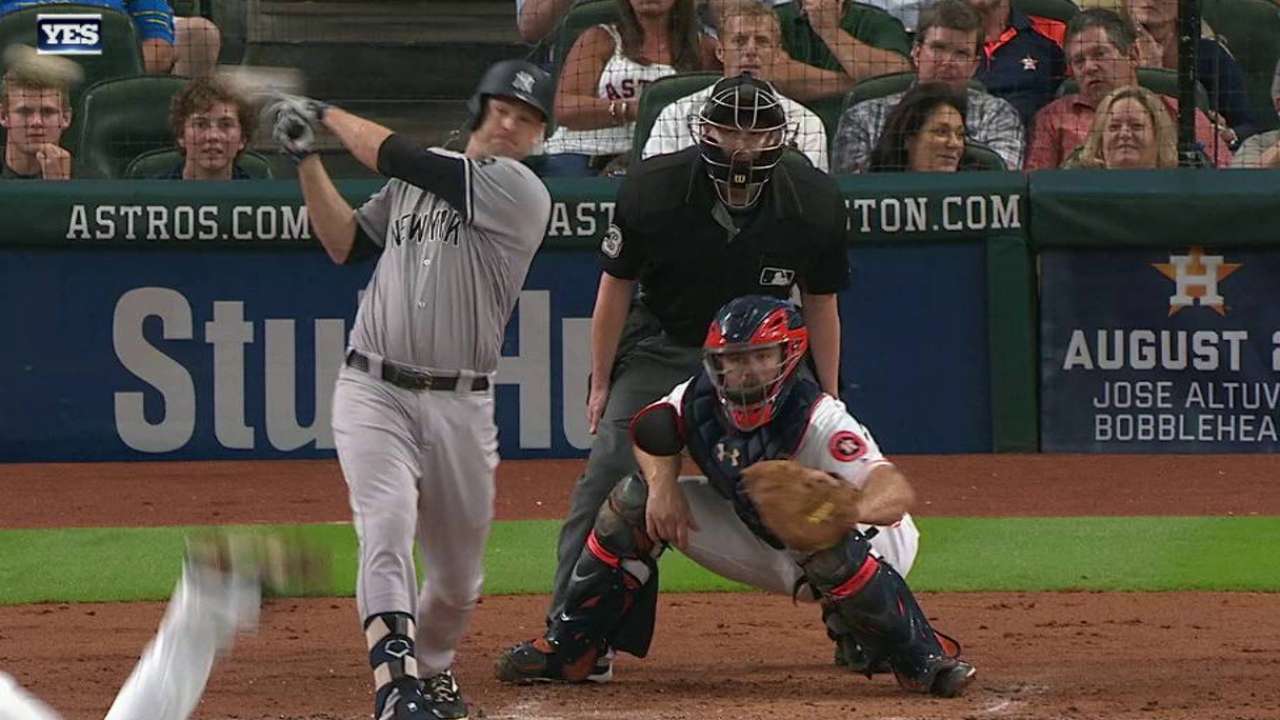 Sabathia (6-8) allowed just four hits in 6 2/3 innings to win for the first time since June 16 at Minnesota. Gattis' homer in the seventh and Gonzalez's second homer of the game in the eighth cut the lead to 6-3 before Dellin Betances struck out Jason Castro looking to end the eighth and strand the bases loaded.
"We didn't have good at-bats early," Astros manager A.J. Hinch said. "[Sabathia] was really tough on us. We go into the game really wanting to piece together some hits in order to beat him. He did a better job tonight than he had done keeping the ball in the ballpark -- we got a couple of home runs off of him -- but we never pieced anything together. I don't think we had back-to-back guys get on base until the very end of his outing, if at all."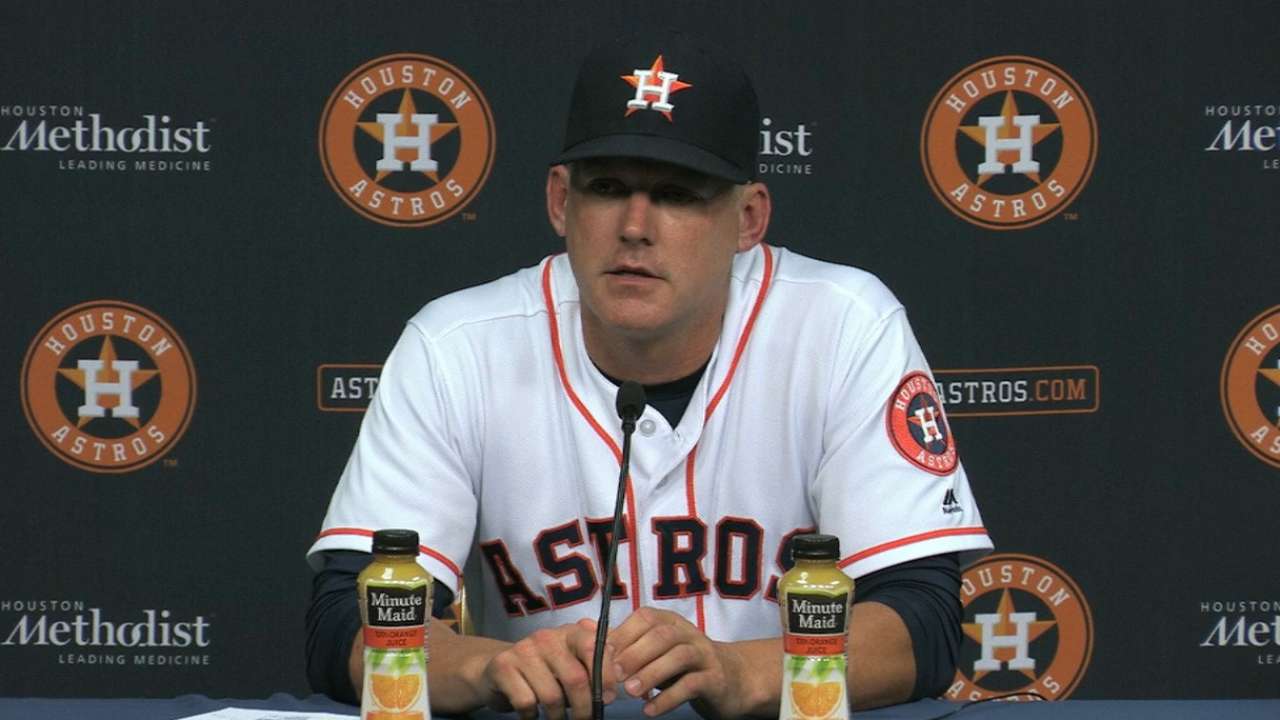 MOMENTS THAT MATTERED
CC gets back to form: It looked like a long night might be ahead when Sabathia served up a home run to the second batter he faced, but the left-hander settled in to pitch into the seventh inning and snap a winless streak that dated to June 16. Sabathia said that his two-seamer was key; he had three 1-2-3 innings in the outing, reversing his results after having permitted 29 earned runs over his previous six starts. More >
"I was keeping the guys off the bases," Sabathia said. "Obviously the two home runs could have hurt if there were guys on base. We were able to keep them off the bases. Two homers don't hurt if they're solos."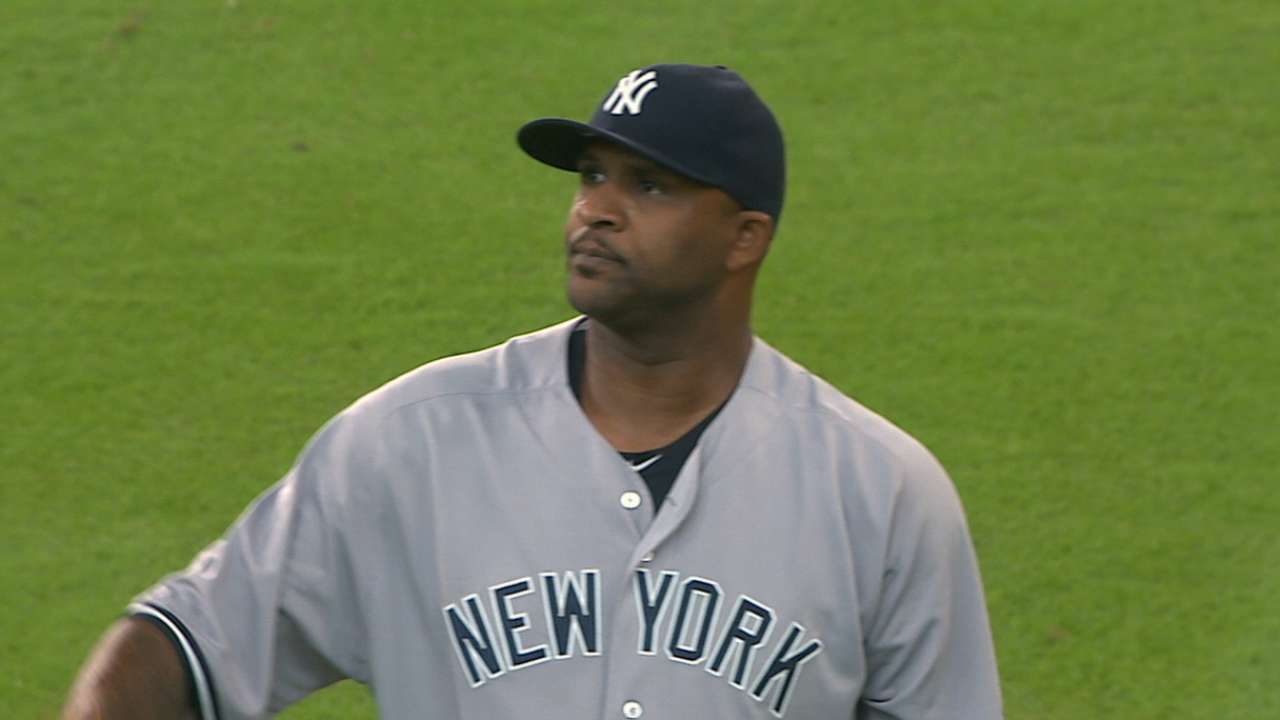 Fister can't survive fifth: Fister, the Astros' most consistent starting pitcher, had arguably his worst performance of the season, tying season-highs in runs and hits allowed. It's his shortest start since going 4 2/3 innings on July 2 against the White Sox, and it's the most runs he's given up since his second start of the season, April 14 against the Royals.
"They got a pretty veteran team over there and they know what I do," Fister said. "What it comes down to is I didn't execute today and basically let my team down. It's something I've got to come back here in five days and be ready."
Leaving 'em loaded: The crowd of 28,134 was on their feet in the eighth inning, as Gonzalez hit his second homer of the night -- this one off Anthony Swarzak -- and the Yankees called upon Betances to protect a three-run lead. Betances walked Gattis and Alex Bregman to load the bases, but then struck out Castro on three pitches, pumping a fastball and two slurves into the strike zone.
"I feel good whenever he's on the mound; Andrew [Miller] too," Yankees manager Joe Girardi said. "Obviously they've had so much success for us and they did it again tonight."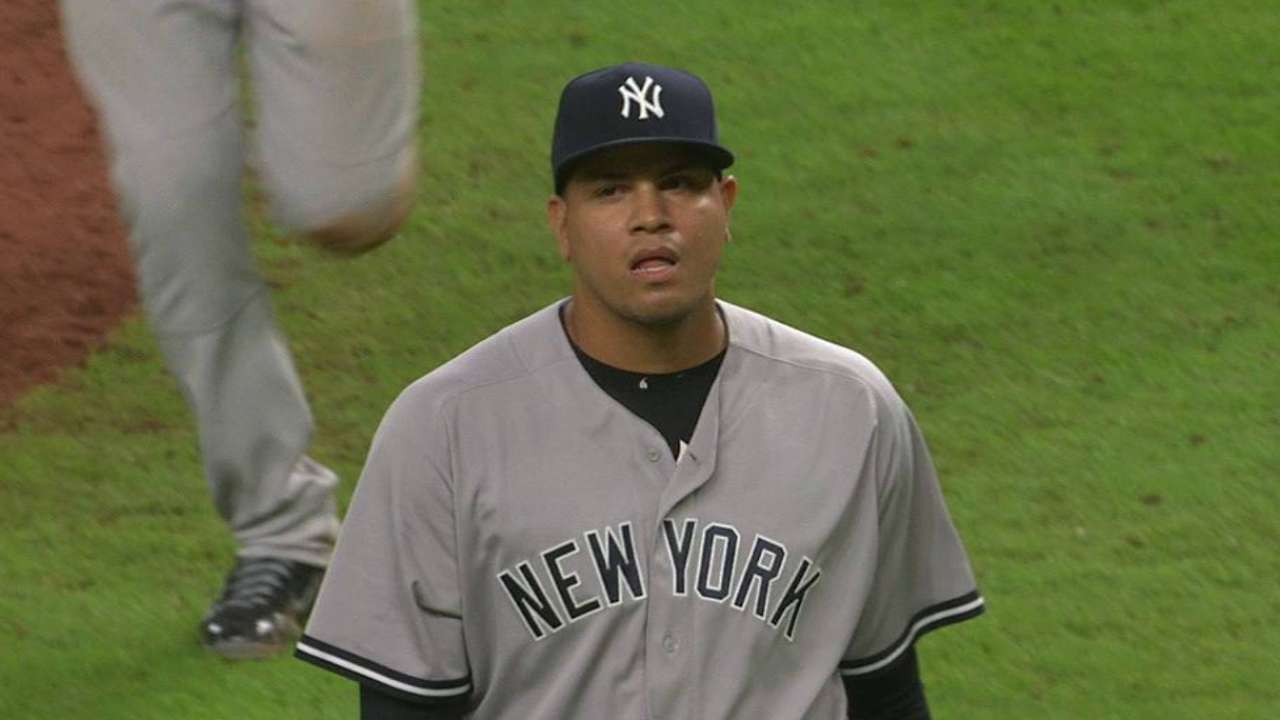 Valbuena down: Luis Valbuena has played in 90 games for the Astros this season, so his early departure in the bottom of the second with a right hamstring strain put the Astros in a bit of trouble. After hitting a slow chopper over Sabathia's head, Valbuena fell while running to first base. With Bregman in as the designated hitter and unable to move to Valbuena's spot at third, catcher Castro was forced to fill in at first, a position he's never played before. More >
"We're not going to know anything tonight," Hinch said of Valbuena's injury. "I think it hurt. I think it scared him."
"I felt everything in my knee and hamstring," Valbuena said. "After that, I got treatment, and I feel much better right now."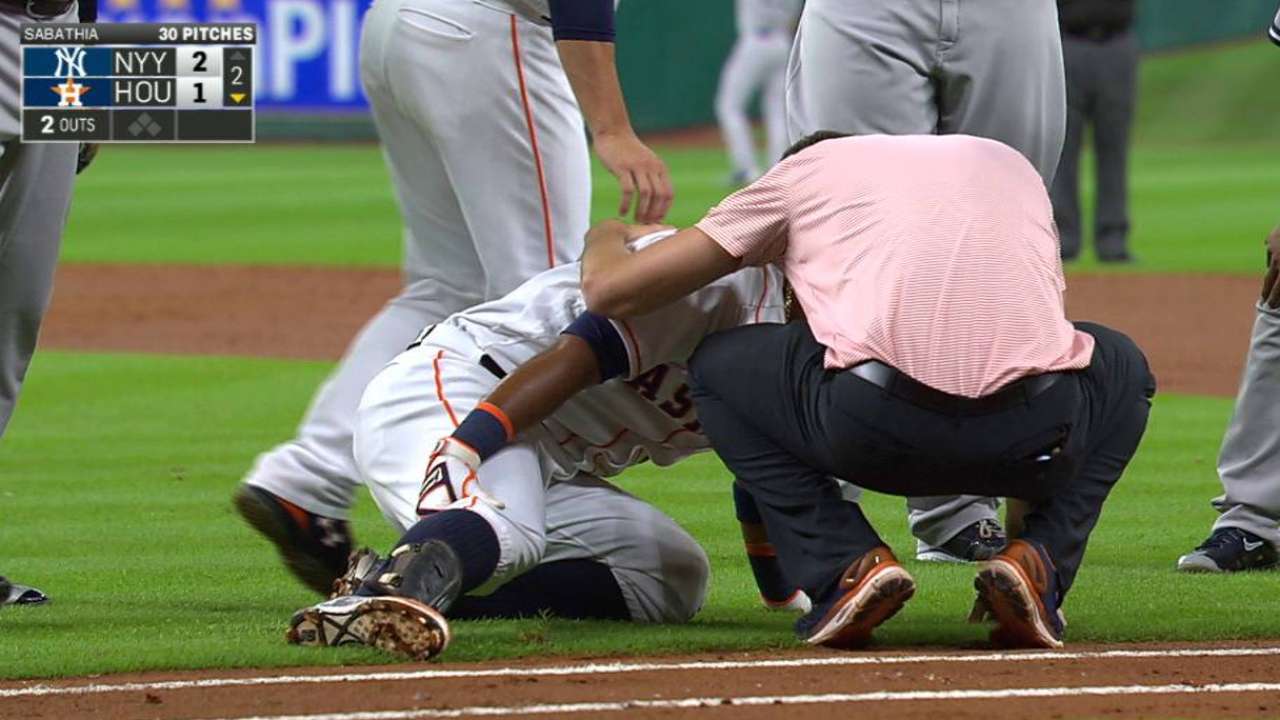 SOUND SMART WITH YOUR FRIENDS
Gonzalez is the first Astros player to homer from both sides of the plate in the same game since Lance Berkman on July 3, 2006 against the Cubs. Berkman did it twice that year. "It feels good," Gonzalez said. "I mean, we were losing anyway, but I'm glad. It always helps to get your confidence at the plate. It was a good game for the pitcher. We couldn't do anything else, anything more."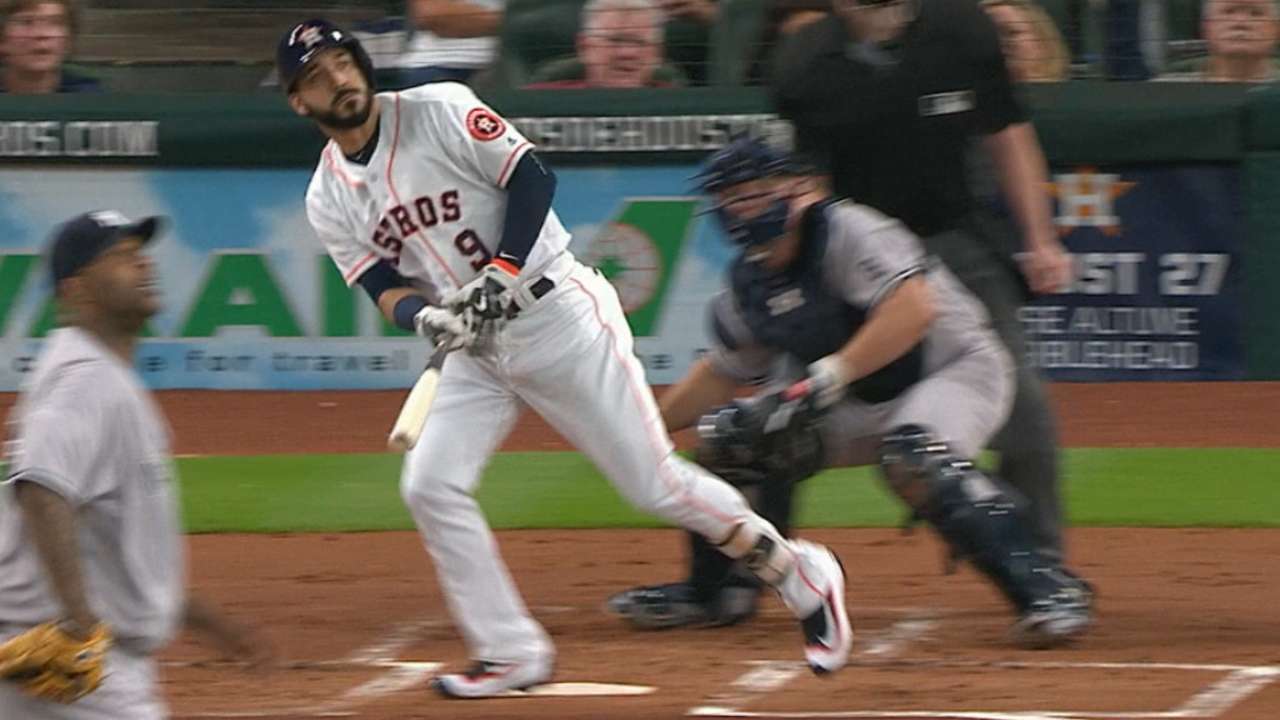 BREGMAN HITLESS
In the second game of his short career, Alex Bregman went 0-for-3 at the plate, but garnered his first career walk in the bottom of the eighth. The highly anticipated Astros rookie made his first career start as a designated hitter Tuesday, but is still searching for his first Major League hit. He batted .333 with 26 hits and six home runs in 18 games with Triple-A Fresno.
"I don't really need to be shown anything," Hinch said of Bregman. "He's going to get comfortable up here and get his hits. He'll earn his keep up here, and he's clearly competing in the at-bats … there's no declarative big at-bat that I need to see for me to believe in him. I believe in him on the front end."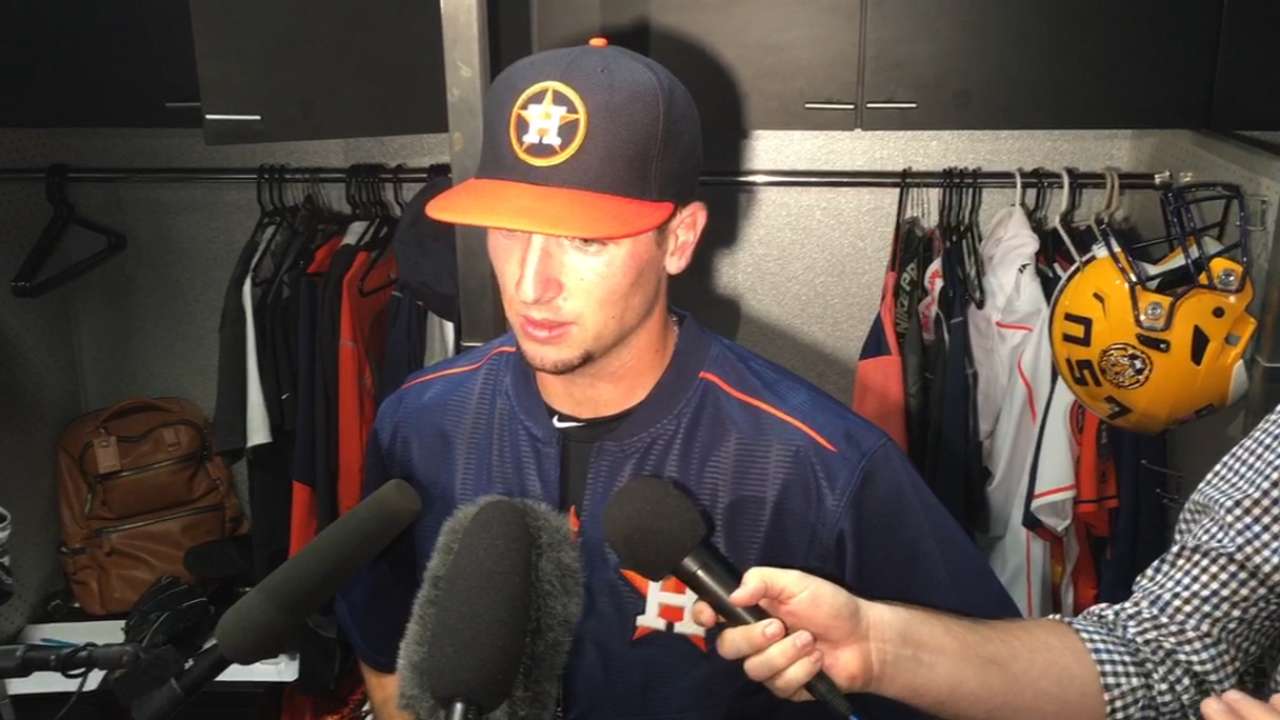 WHAT'S NEXT
Yankees: Masahiro Tanaka (7-2, 3.00) has the ball at 8:10 p.m. ET on Wednesday as the Yankees will try to complete a sweep of the three-game series in Houston. Tanaka threw six scoreless innings in his last start, earning the victory in a 4-2 win over the Giants in New York.
Astros: Coming off one of his best starts of the season, an 8-plus-inning performance in which he struck out 10, Lance McCullers (5-4, 3.33 ERA) will take the mound in the Astros' series finale against New York Wednesday at 7:10 p.m. CT at Minute Maid Park.
Watch every out-of-market regular-season game live on MLB.TV.
Bryan Hoch has covered the Yankees for MLB.com since 2007.

Brian McTaggart has covered the Astros since 2004, and for MLB.com since 2009. Follow @brianmctaggart on Twitter and listen to his podcast.

This story was not subject to the approval of Major League Baseball or its clubs.