Maile making most of chance behind plate
Catcher remains a position in flux for Rays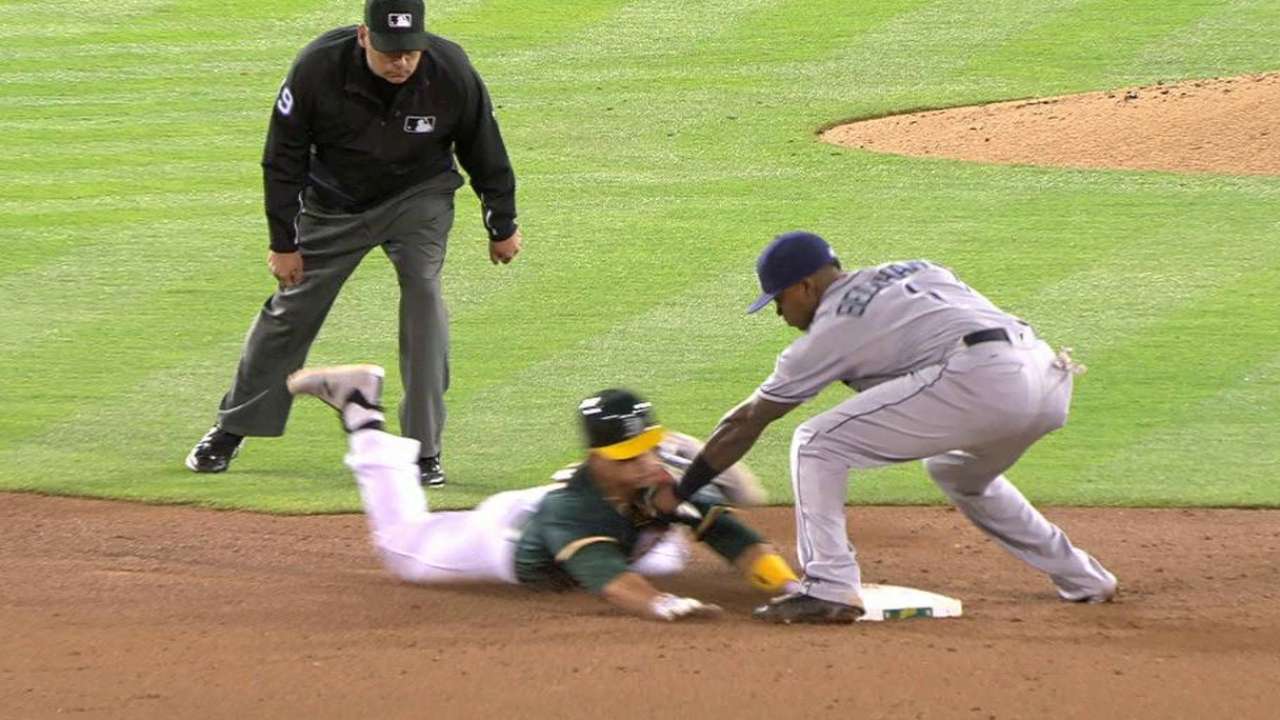 LOS ANGELES -- Catching has been one of the most difficult positions for the Rays to fill, dating back to Devil Rays days.
The position remains in flux. Even Rays manager Kevin Cash, when asked about positions that are locked down for the present and immediate future, allowed "that specific one isn't."
Given that situation, Luke Maile is in the midst of what amounts to the best opportunity of his professional career. He's splitting catching duties with Curt Casali. And thus far, Maile has taken full advantage of that opportunity.
"There's obviously comfort throwing to him," Cash said. "He's really done a nice job of following the game plan. You watch him during the game, it seems like he's kind of had some impeccable timing for when to go talk to the pitcher.
"He finds that right time to deliver a message or whether he's delivering a message or getting a sense of where the pitcher's at and what he wants to do. It seems like his timing on things has been really good."
On top of that, Maile has managed to provide a marked improvement in the throwing department over Hank Conger, who struggled with his throws, prompting the Rays to option him to Triple-A Durham and recall Maile after the All-Star break.
Maile has "made some big throws for us," Cash said. "We knew from last year the guys like throwing to him. He does a nice job behind the plate blocking balls. All of that."
Maile played in 15 games for the Rays in 2015 and hit .171 with two RBIs. Cash noted that he hasn't seen a lot of difference in Maile from last season to now other than "a little more comfort" and "confidence."
"A catcher to get called up, that's not the easiest thing because you're learning a new staff all at one time," Cash said. "We kind of put him with Matt Moore quite a bit because he had caught him in Matt's rehab [last season]. And there was some familiarity there. He's done a good job with everybody he's caught.
"You know what, he's had some good at-bats, too. He's come in, his at-bats, he's gotten some hits, he's added to some rallies. So he's been a bright spot since he's been here."
Bill Chastain has covered the Rays for MLB.com since 2005. This story was not subject to the approval of Major League Baseball or its clubs.