Moore focused on task at hand, not trade talk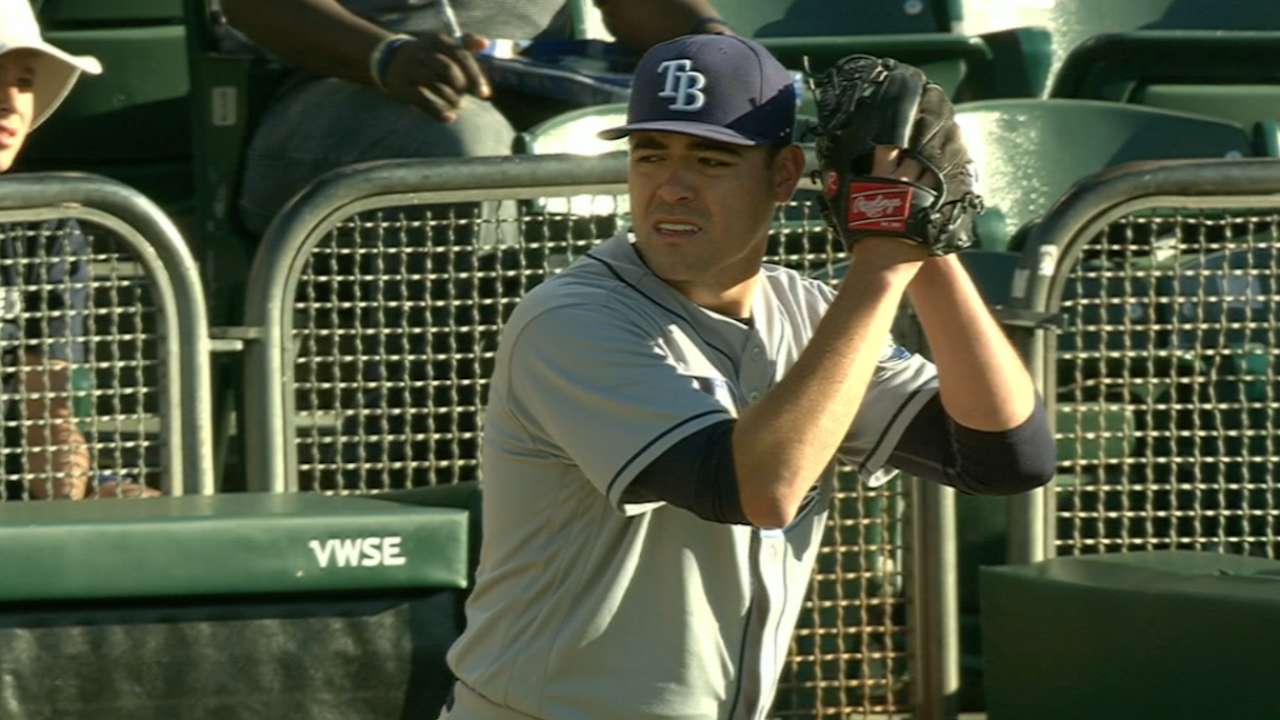 LOS ANGELES -- When Matt Moore takes the mound Wednesday in Los Angeles, it might be his last time doing so for a Rays team that drafted him in 2007 and one that he's played for since 2011.
"I think maybe a few weeks ago, just for the first time seeing my name thrown in the mix, maybe had just a little bit of my attention," Moore said. "Since then, I've just moved on. This is where I'm at right now."
Moore has been speculated most prominently among the pitchers the Rays might deal ahead of the Aug. 1 non-waiver Trade Deadline. His name is most closely associated with the Rangers, but Moore said his head is still totally in the Tampa Bay clubhouse.
Part of the reason for his elevated trade value is his consistent success. He's pitched at least six innings in his last nine starts, and at least seven innings in five of those starts. His ERA has shrunk from 5.56 to 4.31 during that time. He's gotten close to regaining his 2013 form, when he finished the season 17-4.
Rays manager Kevin Cash said the trade rumors haven't impacted Moore and the other starters too much.
"They're mature enough to know what's going on," Cash said. "The guys have done a good job of not reading into it too much. Obviously it has't affected them, because I think if you go back the last three weeks, we've probably put together our best string of starts with plenty of speculation and rumors out there."
Moore has been the best of a Rays starting staff that has put together six straight quality starts for the first time since 2014. Still Tampa Bay has lost three straight games and is 4-6 following the All-Star break.
"I can't imagine myself being somewhere else," Moore said. "So I'm going to be here until I'm not."
Sam Blum is a reporter for MLB.com based in St. Petersburg. This story was not subject to the approval of Major League Baseball or its clubs.