Liriano is 1st pitcher to homer off King Felix
Left-hander also first Pirates hurler to hit a home run in Interleague Play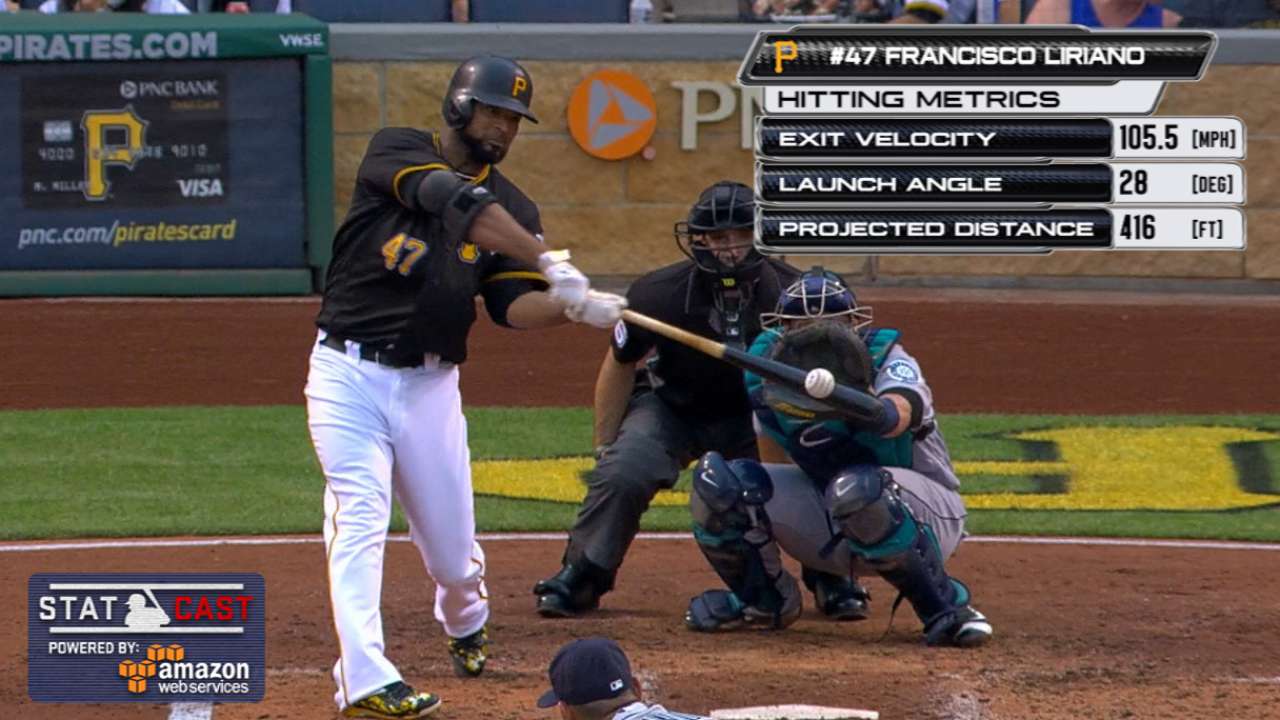 PITTSBURGH -- Francisco Liriano unexpectedly found more success at the plate -- against Felix Hernandez, no less -- than on the mound Tuesday night at PNC Park.
Liriano struggled to follow up on his strong 13-strikeout, no-walk performance in the Pirates' 7-4 loss to the Mariners. He allowed seven runs on eight hits and four walks in only 3 1/3 innings, losing his 10th game and seeing his ERA climb up to 5.38.
Manager Clint Hurdle would have liked to see Liriano take another at-bat for two reasons. The first?
"Because it meant he would have been pitching longer," Hurdle said. "Absolutely."
It's also because of what Liriano did in his lone plate appearance against Hernandez. The left-hander joined a pair of exclusive clubs Tuesday night. In fact, he founded both of them with one powerful swing.
Batting with two outs in the second inning, Liriano crushed a 91-mph sinker from Hernandez into the bushes beyond PNC Park's center-field wall. It was Liriano's second career homer, the first by a pitcher off King Felix and the first by a Pirates pitcher in Interleague Play, which began in 1997.
"He got me pretty good. I've known him for a while. He's a great friend of mine. I threw a fastball and he can hit," Hernandez said. "He's a great hitter. We talked yesterday. He told me he was going to hit a homer, then he hit a homer."
According to Statcast™ data, Liriano's homer (a projected 416 feet) was the third-longest by a pitcher this season behind Jake Arrieta (440 feet on April 10) and Wily Peralta (429 feet on June 11).
"I don't know. Just trying to take some good at-bats," Liriano said. "He gave me a good pitch to hit and I got a pretty good swing on it. I hit it out. I think I got lucky right there."
Liriano's first career homer came last season, a three-run shot off the Dodgers' Mat Latos on Aug. 8 at PNC Park. The veteran left-hander, a career .150 hitter, has shown an unexpected flair with the bat this season. Liriano's homer raised his batting average to an even .300 on the year.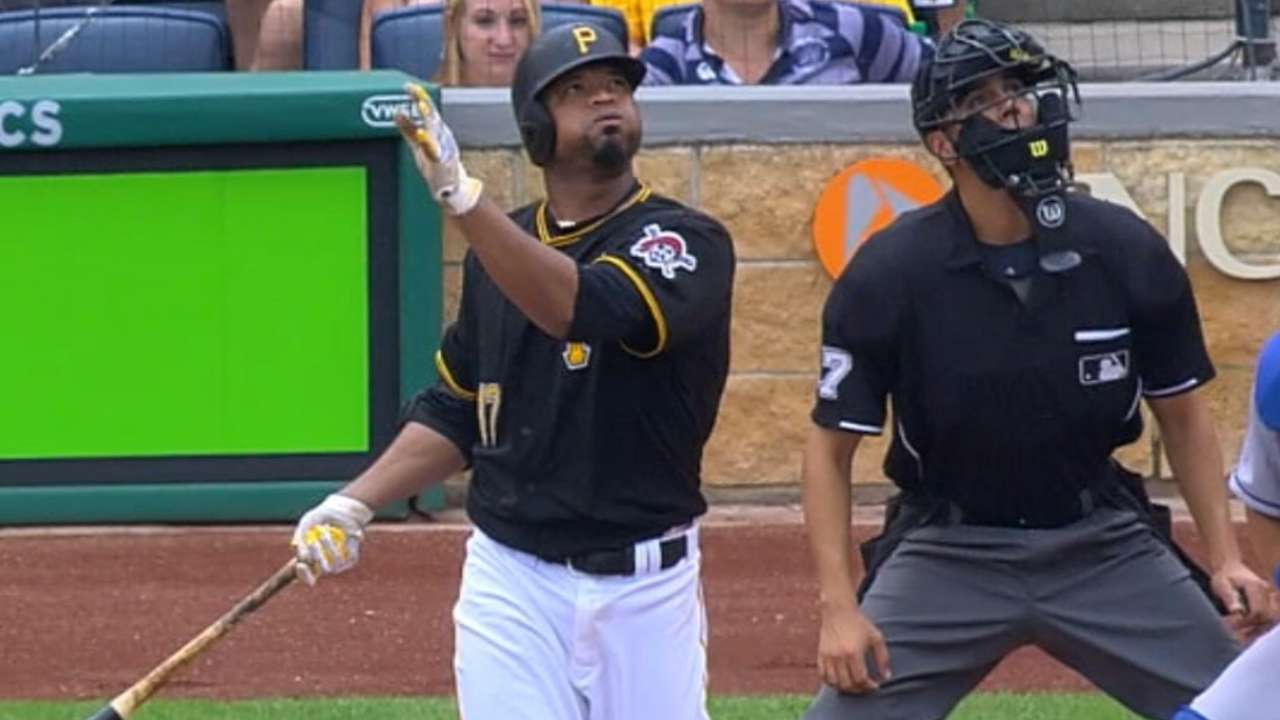 Entering the game, Hernandez had faced the opposing pitcher 31 times in his distinguished career. The results: three hits, one walk, three sacrifice bunts and 14 strikeouts. But never a homer, not until Liriano.
In fact, the Mariners had only allowed one home run to an opposing pitcher: Curt Leskanic went deep off Rafael Carmona on June 9, 1999. Liriano is the second Pirates pitcher to homer this season, as Gerrit Cole hit one on May 26.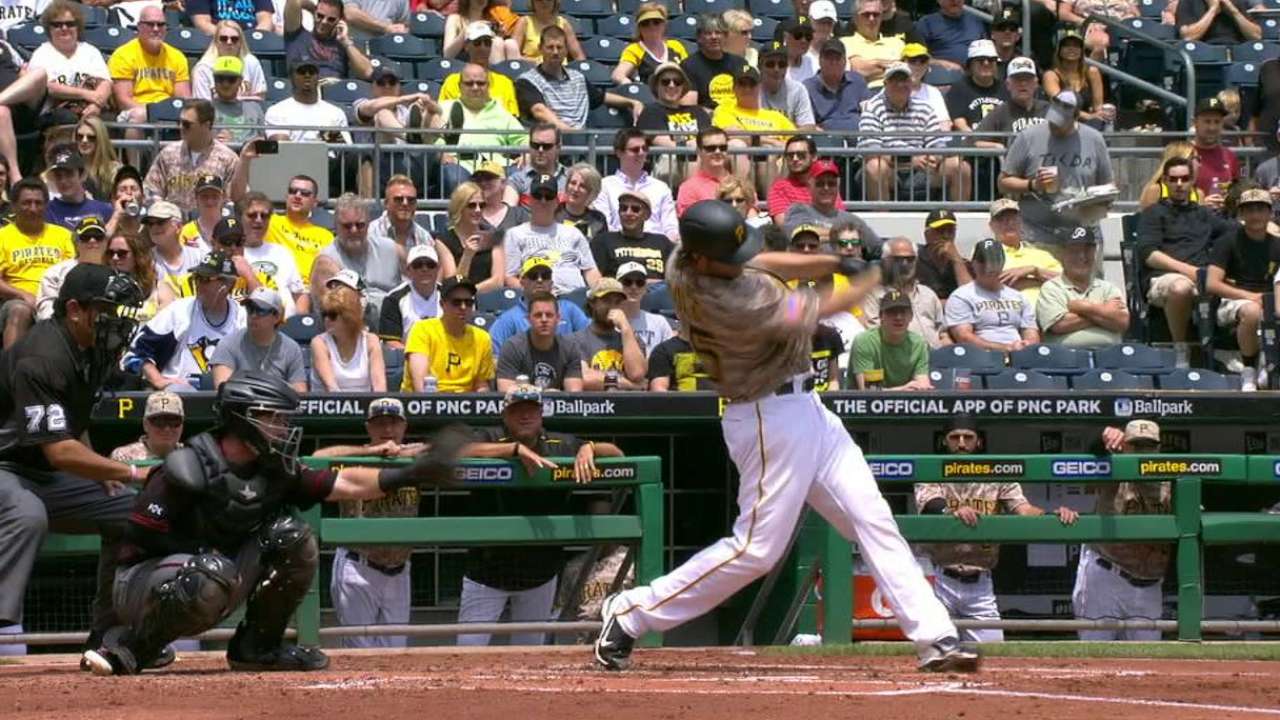 Liriano's blast -- which came off his bat at 105 mph, according to Statcast™ -- gave the Pirates a 4-1 lead. However, Liriano quickly surrendered that lead and left the game in the fourth.
"I saw enough in 3 1/3 innings to know it wasn't right," Hurdle said.
Liriano's struggles on this night were nothing new. Reliable the past three seasons in Pittsburgh, Liriano has been inconsistent throughout 2016. Coming off a truly encouraging performance his last time out, Liriano was often unable to find the strike zone and punished on pitches he left over the plate.
"I couldn't get anything going. I was missing with my fastball, missing with everything," Liriano said. "It's one of those days you don't have anything going.
"When I feel too good physically, it's hard for me to calm down and slow down. I've got to keep working on it. ... I have to stay back and not try to overthrow."
A healthy Liriano should be good for the Pirates. An effective Liriano -- on the mound, not just at the plate -- would provide an even bigger boost for their chances to secure a National League Wild Card spot.
"I feel like I didn't have anything going, a good rhythm. It was a little bit of everything," Liriano said. "I'll just put it behind me and move forward, come ready tomorrow, work in between starts and be ready for Sunday."
Adam Berry has covered the Pirates for MLB.com since 2015. Follow him on Twitter at @adamdberry. This story was not subject to the approval of Major League Baseball or its clubs.