Griffey's HOF plaque coming to Safeco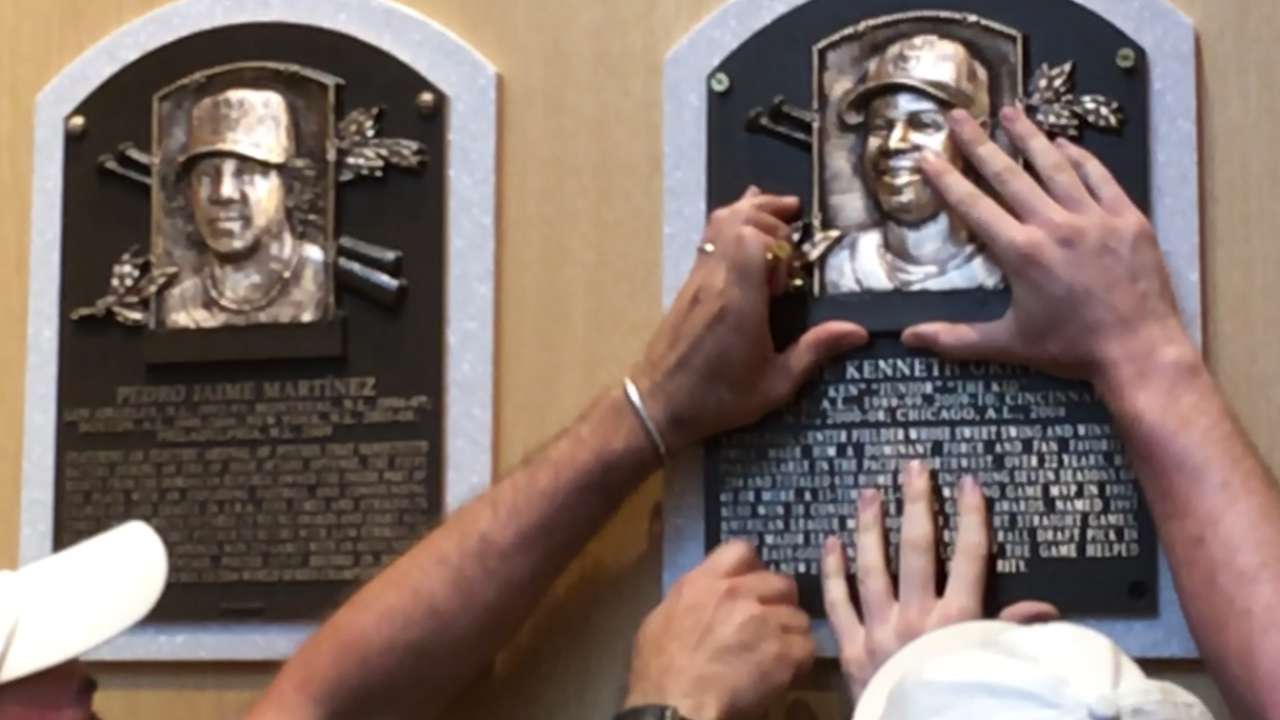 PITTSBURGH -- Mariners fans looking for a glimpse at Ken Griffey Jr.'s Hall of Fame plaque won't have to make the trek to Cooperstown, N.Y., as the bronzed likeness of Junior will be displayed at Safeco Field during Ken Griffey Jr. Weekend on Aug. 5-6.
"The plaque is going to be here for Saturday's pregame ceremony when we retire Ken's number," Mariners president Kevin Mather said. "While we know that it won't be possible to accommodate everyone who wants to see the plaque, we felt it was important for fans to have the chance to share in Junior's special celebration."
The plaque will be on display at Safeco Field during the games against the Angels both Aug. 5-6 for fans who purchase tickets for those contests.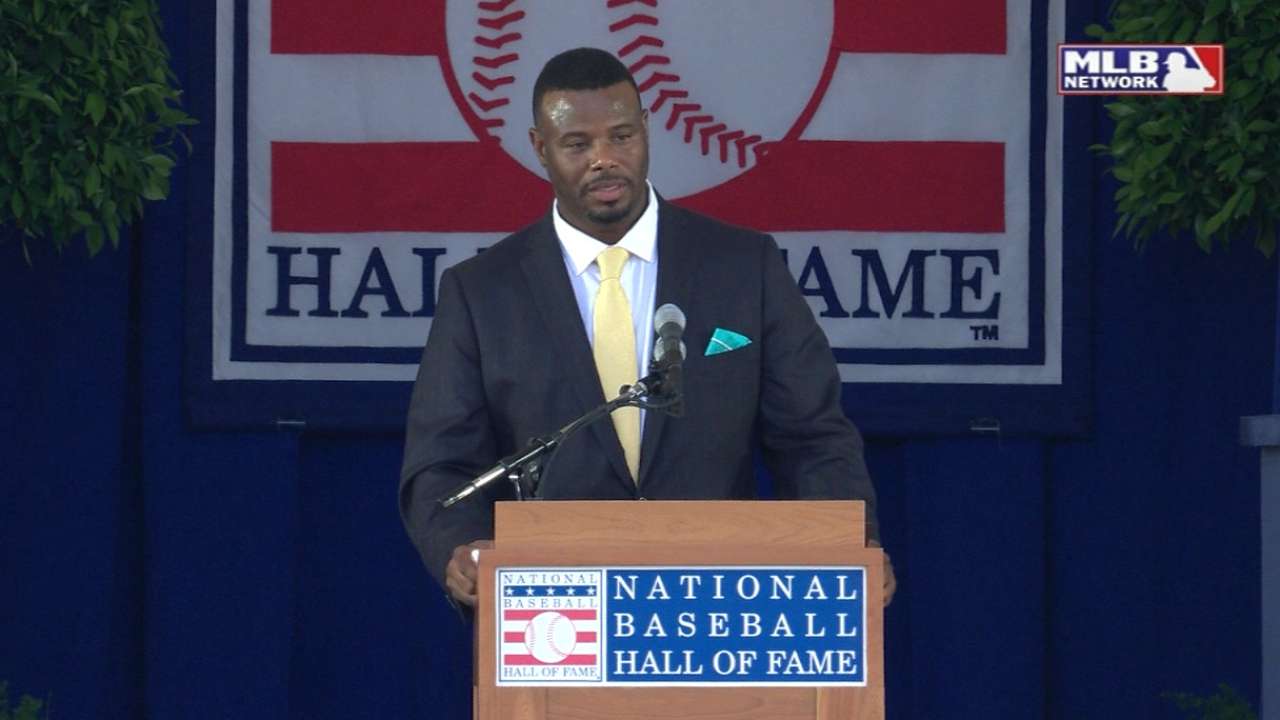 There will also be a photo opportunity and viewing session at Safeco on Saturday, Aug. 6, from 8 a.m. to 1 p.m. PT for fans who don't have tickets to the games. Admission will be free, but tickets are required and will be limited to the first 750 fans; up to four tickets per account.
The free tickets will be available beginning at noon on Thursday at mariners.com/Griffey. The tickets will be "delayed delivery," meaning they will be available to print at home 24 hours before the event. Tickets for the photo opportunity are available online only. They will not be available at team stores or at the Safeco Field ticket office.
Tickets for all three games of Ken Griffey Jr. Weekend at Safeco Field are still available, though there is a limited number remaining for Saturday's game when his No. 24 jersey will be retired in a pregame ceremony.
The Friday, Aug. 5, game will be a Griffey bobblehead day, while Saturday, Aug. 6, will be the jersey retirement and a replica plaque giveaway, with Sunday, Aug. 7, featuring Griffey replica jerseys, all for the first 20,000 fans each night.
Greg Johns has covered the Mariners since 1997, and for MLB.com since 2011. Follow him on Twitter @GregJohnsMLB and listen to his podcast. This story was not subject to the approval of Major League Baseball or its clubs.