Pedro confident Price will get right in Boston
Hall of Famer: Red Sox lefty needs to make adjustments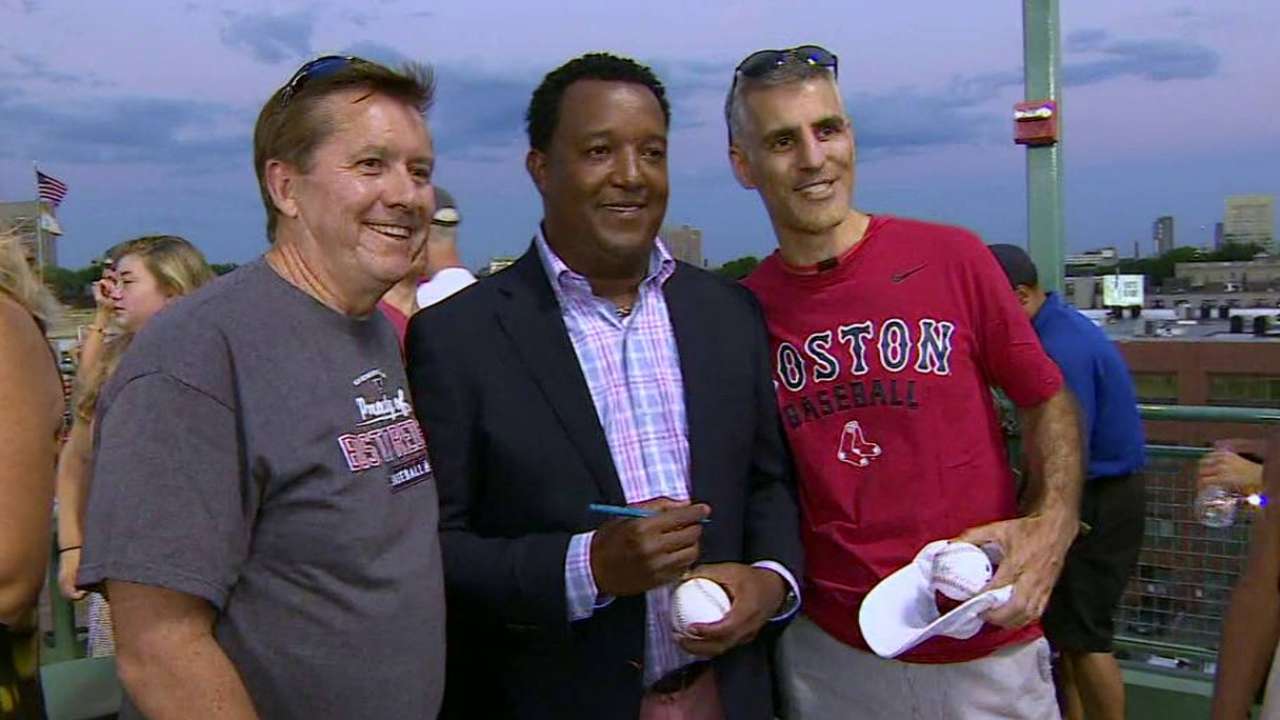 BOSTON -- Hall of Famer Pedro Martinez knows what it takes to be an ace in Boston, and he is confident that David Price will eventually start pitching like one.
"I would just say, as a human being, I totally understand that we have to make adjustments," Martinez said. "This is the first year and a team that holds a lot of expectations.
"It's just a matter of understanding how he feels comfortable around the things that he does, and the things that David Price needs for David Price to feel more comfortable and make the adjustment as quick as possible."
In 21 starts with the Red Sox, Price is 9-7 with a 4.51 ERA. That is certainly a dropoff from a pitcher who was 104-56 with a 3.09 ERA entering 2016.
"I believe he's capable of it, and he has given a lot of signs that he's the ace that we all expect," Martinez said. "I think, to be honest, he's going to be all right. It's just a matter of making the right adjustments and trying to make them as quick as possible."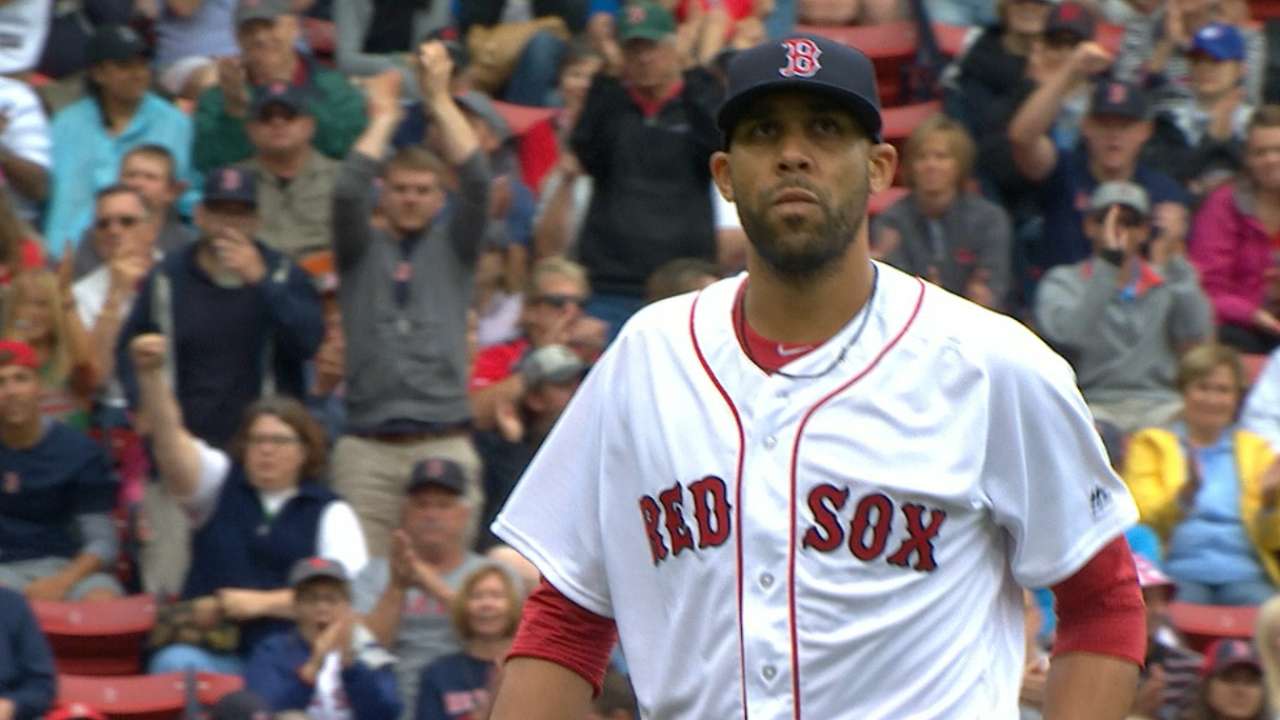 The way Martinez sees it, Price needs to be more sure of himself.
"I think he has to trust what he can do. I think that probably trusting what he knows and what he's capable of doing will be the biggest key," Martinez said. "I don't see anything wrong. His velocity is there. He can last eight, nine innings easily. He's in great shape. He looks good overall except some games just don't go his way. Sometimes it doesn't look like everything clicks for him.
"But I believe he just has to trust what he is, the presence he has and his knowledge. Sometimes it's up to you to say, 'Hey, but I know this. I know this situation. So I'm going to go and just approach it.' That's probably what he needs to do, is trust what he is and what he knows and the stuff he has."
Martinez also spoke about some other Red Sox topics. Does he think former teammate David Ortiz is making the right decision to retire, even as he appears to be in the midst of one of his finest seasons?
"It's way too early to tell. The season is not over yet," Martinez said. "But as far as the way he's going, God willing he continues to do that, I'll be the first on board to say, 'No, you're not leaving,' and I'll put a lock on the door."
On the flip side, there is Clay Buchholz, who is having perhaps the worst season of his career.
"Bucky lost a little bit of confidence. That's what it looks to me like. Right now, he doesn't really have a path to follow," Martinez said. "I think he's missing [Jon] Lester big time. He's missing [John] Lackey. He's missing probably relating to someone who is just like him and really understands him, also guys like David Ross, Jason Varitek. I think he's mature enough to kind of understand what to do, but some people just don't have that ability to actually understand what to do when the times of struggles come."
Though Martinez was a big believer in Anderson Espinoza, the 18-year-old righty the Red Sox traded last week for Drew Pomeranz, he was supportive of the deal made by president of baseball operations Dave Dombrowski.
"Well, the thing is that you have to understand is this team is trying to work for today, for this year," Martinez said. "That's the reason you produce those kind of players, so you can have the flexibility to move to different areas."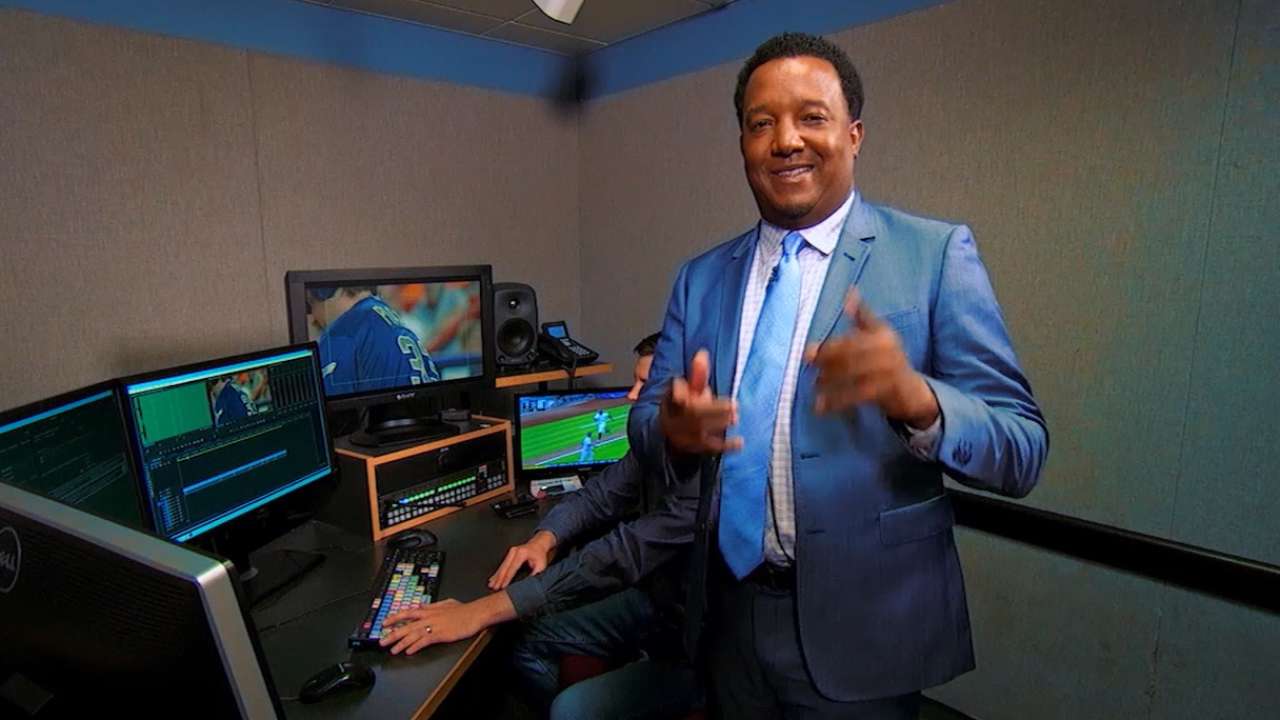 A year ago, Martinez had just been inducted into the Hall of Fame. He enjoyed going back to watch Ken Griffey Jr. and former teammate Mike Piazza join him in the exclusive club, and also had praise for The Boston Globe's Dan Shaughnessy, who was the recipient of the J.G. Taylor Spink Award.
"Extremely proud of Shaughnessy," Martinez said. "I got to learn how good of a worker he was and I didn't know his background and how everything started and how dedicated he was because Shaughnessy never expressed himself. I was extremely happy to hear that other side that nobody hears about."
Ian Browne has covered the Red Sox for MLB.com since 2002. Follow him on Twitter @IanMBrowne and Facebook. This story was not subject to the approval of Major League Baseball or its clubs.