Fryer returns to Bucs following birth of twins
Pirates catcher activated from paternity list, now father of five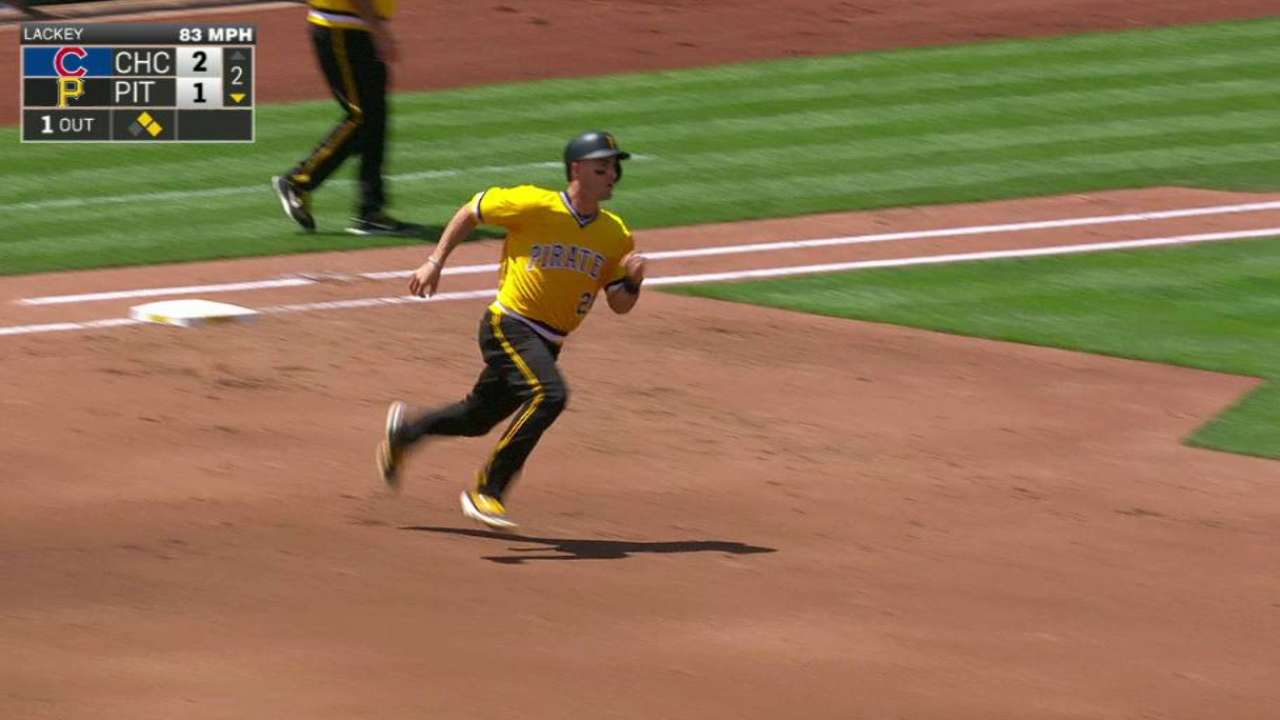 PITTSBURGH -- Pirates catcher Eric Fryer rejoined the club at PNC Park on Tuesday after being activated from the paternity list following the birth of twins.
Fryer left the team Friday night after the first game of the Bucs' weekend series against the Phillies and got home in time to see his wife, Allison, give birth to daughter Abigail (at 10:37 a.m.) and son Hayden (at 10:47 a.m.) on Saturday in Columbus, Ohio.
"Everyone's healthy and well," Fryer said.
Catcher Elias Diaz, who was called up to replace Fryer on Saturday, was optioned back to Triple-A Indianapolis on Tuesday. Diaz made his first Major League start in Sunday's 5-4 win over the Phils, driving in a run and picking off a runner.
Fryer said the babies were born with jaundice, a relatively common occurrence with twins, so they spent their first night in the neonatal intensive care unit. But they are scheduled to leave the hospital and head home Wednesday morning.
The Fryers already had three boys at home, all of them under the age of 6. Fryer joked that he's "got jerseys made and everything" for a co-ed family basketball team, but he's not looking to round out a baseball lineup. He and Allison wanted to have one more child, a girl.
"Also got a boy," Fryer said, smiling. "We're overachievers in the Fryer household."
Adam Berry has covered the Pirates for MLB.com since 2015. Follow him on Twitter at @adamdberry. This story was not subject to the approval of Major League Baseball or its clubs.