MLB.com Columnist
Jon Paul Morosi
Rumors swirling in Rays-Dodgers series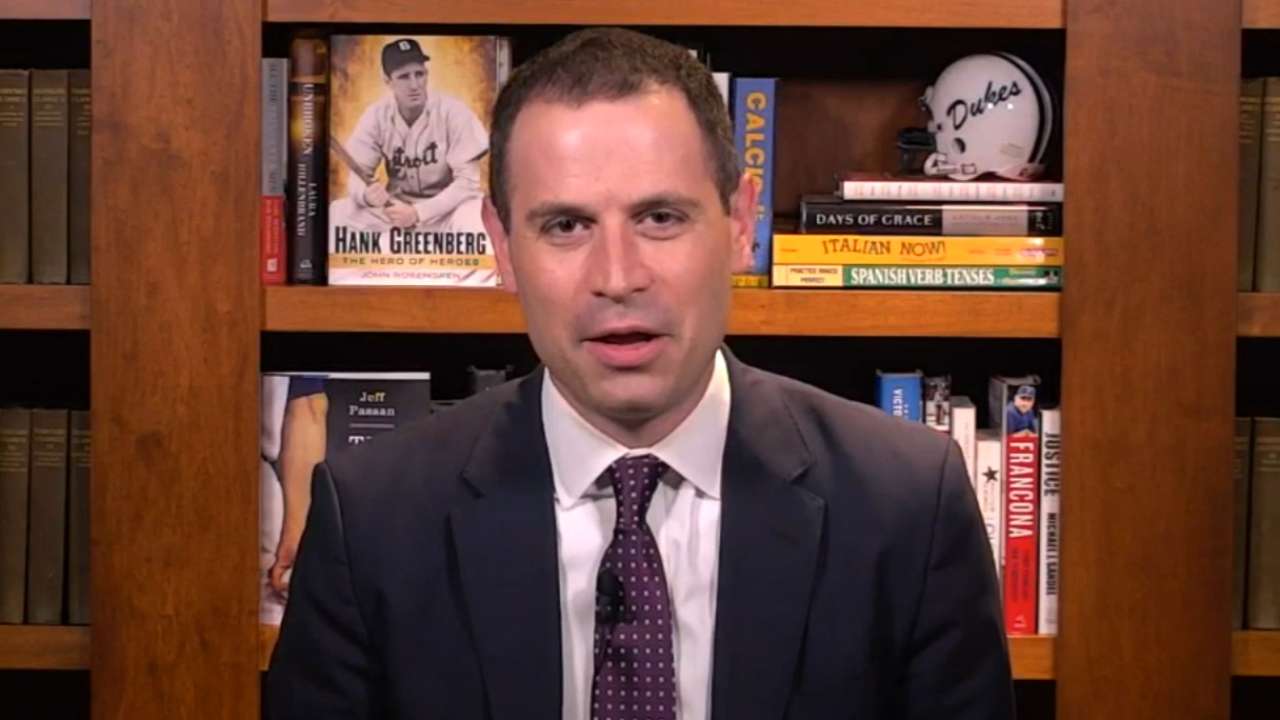 The Rays are in Los Angeles for a two-game series, beginning Tuesday evening and concluding with Wednesday's matinee. There promises to be as much drama within the general managers' suites as on the field.
• Dodgers discussing all options ahead of Deadline
The teams could combine on a blockbuster trade, if their front offices are so inclined. Andrew Friedman, the Dodgers' president of baseball operations, spent nearly a decade as the Rays' GM. He knows Tampa Bay's baseball officials -- and the players. The Rays also know him.
Tampa Bay's announcement of its pitching probables for the series -- Chris Archer and Matt Moore -- did nothing to temper the swirling trade speculation. It's as if the Rays, with the All-Star break and two off-days this week, engineered their rotation to ensure a high-profile Deadline showcase. (And for the record, I believe they did.)
The Rays' best-case scenario involves Archer and Moore impressing the Dodgers -- and the legion of scouts certain to be on hand -- and then idling for a few days as baseball operations chieftains Matthew Silverman, Chaim Bloom and Erik Neander sift through offers before Monday's non-waiver Trade Deadline.
With ace Clayton Kershaw out indefinitely with a herniated disk in his back, the Dodgers' need for a starting pitcher is self-evident. If they are willing to move prospect Julio Urias, who is their No. 1-ranked prospect and is back in the bullpen at Triple-A Oklahoma City, then Archer is probably in play.
The Dodgers, though, are in a better overall position than you might think. They are 15-8 since Kershaw's last start on June 26. That's the best record in the National League over that span, during which Los Angeles has gained 5 1/2 games on first-place San Francisco.
The Giants have the Majors' worst record (1-8) since the All-Star break, and their lead on the second-place Dodgers in the NL West is down to 2 1/2 games. The archrivals are competing for more than positioning in the pennant race, as Rays second baseman Logan Forsythe would be an ideal acquisition for either team because of his consistent bat and defensive versatility.
Jon Paul Morosi is a columnist for MLB.com. This story was not subject to the approval of Major League Baseball or its clubs.