O's benefit from Jones' all-out effort in 10th
Outfielder goes first to third on a single, then sprints home on ground ball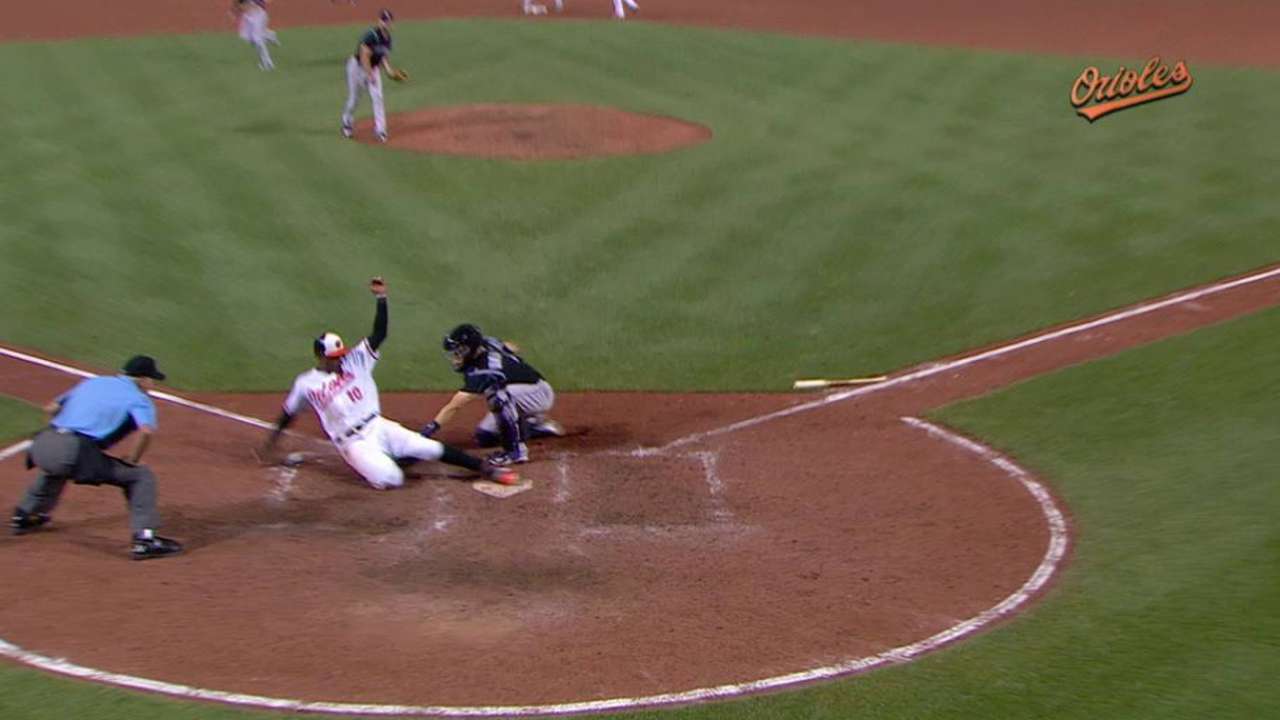 BALTIMORE -- After Adam Jones reached on a one-out single in the 10th inning, it was pure speed, with a hint of luck, that allowed him to slide across home plate for the winning run in the Orioles' 3-2, walk-off win over the Rockies on Monday night.
When manager Buck Showalter talks about guys who play the game the right way, Jones is usually the first player that comes up. As an 11-year veteran outfielder, he could likely get away with some lackadaisical baserunning, but that's not his style. It was evident Monday.
"Adam takes a lot of pride in being an all-around player," Showalter said, "and he is."
As soon as Jonathan Schoop shot a single into right field, Jones put his head down and sprinted to third base to give the O's a great opportunity to win the game with one out.
"That's called pride," Jones said of going first to third. "Play the game hard, man. I can run. It's a situation where we need a guy on third base. I'm going to bust my tail to get there."
His hustle wasn't finished, though. On the next pitch, Manny Machado chopped a ball back to righty Jordan Lyles. Jones seemed destined to be thrown out heading down the third-base line on contact.
Lyles didn't field the ball cleanly, though, and his throw home created a bang-bang play at the plate. Catcher Nick Hundley attempted to apply the tag, but the ball popped out of his glove.
"It's a great baserunning play," Showalter said. "He and [third-base coach] Bobby [Dickerson] talk about it."
Earlier in the night, Jones gave the O's a lead in the second inning with an RBI single up the middle. It moved him past Rafael Palmeiro for sole possession of seventh all time on the club's RBI list with 702. He added a second RBI with a groundout in the seventh that tied the game.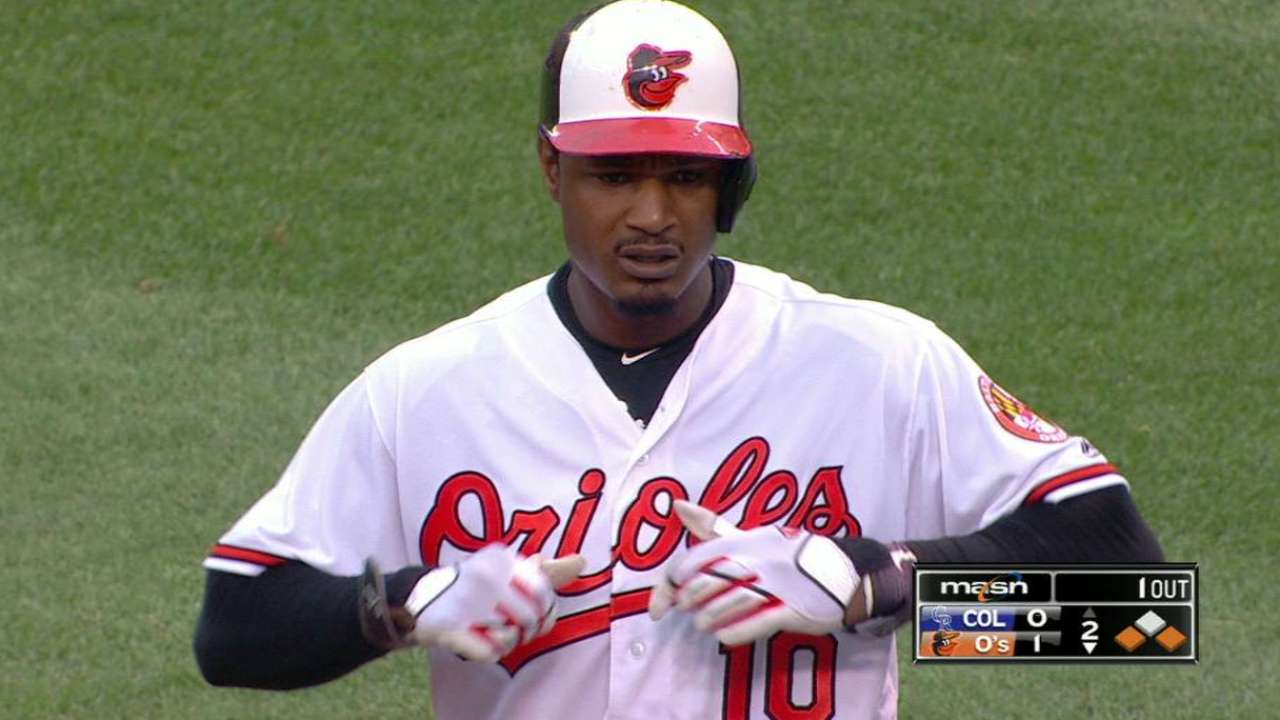 But the play fans will remember wouldn't come until rain had started falling in the 10th. After he watched the umpire spread his arms wide to signal safe, Jones, lying in the dirt, raised a fist toward the sky.
"We play until the last out is made," Jones said.
Ryan Baillargeon is a reporter for MLB.com based in Baltimore. This story was not subject to the approval of Major League Baseball or its clubs.