First-inning woes prove problematic for Royals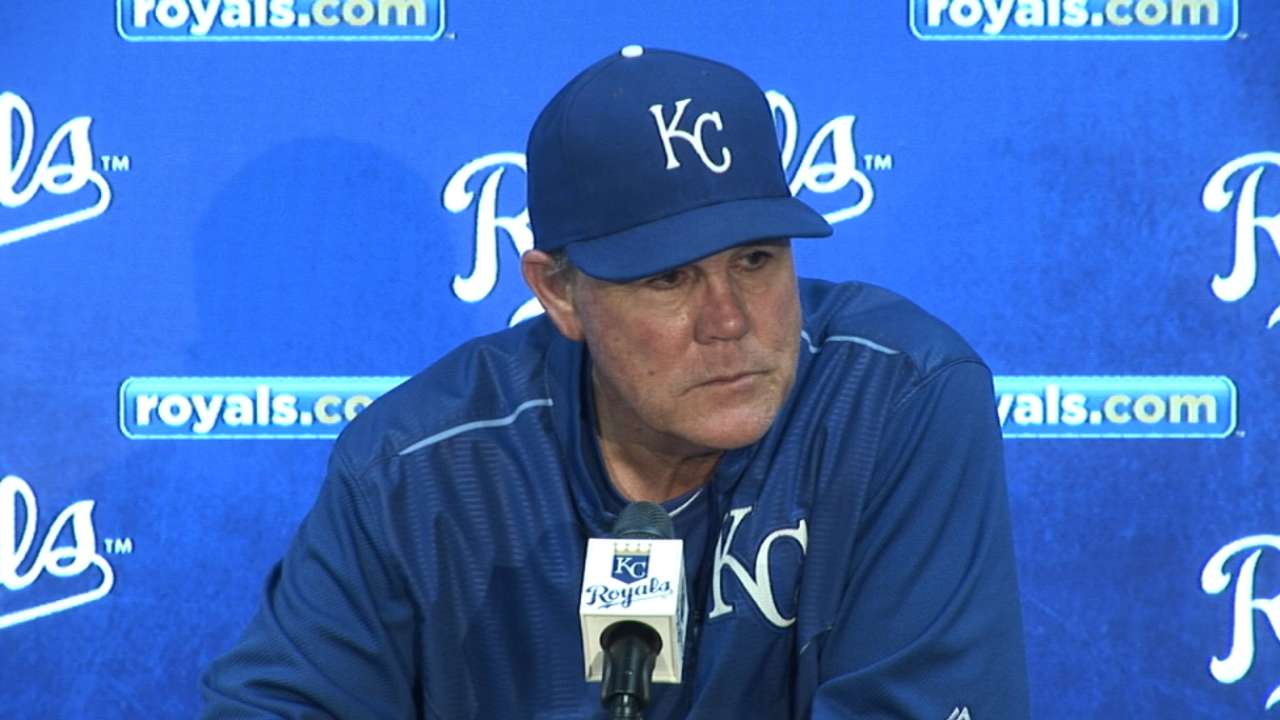 KANSAS CITY -- For the first time since July 8, the Royals did not surrender a home run to an opponent. But even with one problem subsiding, another remained. This season, the Royals have given up more runs in the first inning than any other, a problem that continued on Monday.
Right-hander Ian Kennedy gave up just four runs in his start, but all four came in the first inning. That early damage proved pivotal, as the Royals fell, 6-2, dropping to two games below .500.
"It was all mechanical," Kennedy said of his early struggles. "It's one of those feelings where you're trying to find it and search for it. It didn't come to me until about the second or third inning. By that time it was too late."
For a Royals team with a faltering offense, the one thing they couldn't afford to do was fall behind.
But as Kennedy came to the mound, he said he could feel things were off. He loaded the bases and allowed Albert Pujols' two-run single before recording the first out of the game. It took him 36 pitches just to get through the first inning.
"It just stinks. That that was a big inning and put us behind the eight ball right away," Kennedy said. "I was just disappointed in myself that I couldn't adjust a little bit quicker."
After the game, Royals manager Ned Yost acknowledged Kennedy's issues with command early on, although he did credit the job Kennedy did to limit the damage after the first, settling in to pitch five-plus innings.
Yost added that even though he never thought the team was out of it, the offense never came through to give it the opportunity to take control of the game, with little happening outside of Salvador Perez's two-run shot in the fourth inning to cut the deficit to 4-2.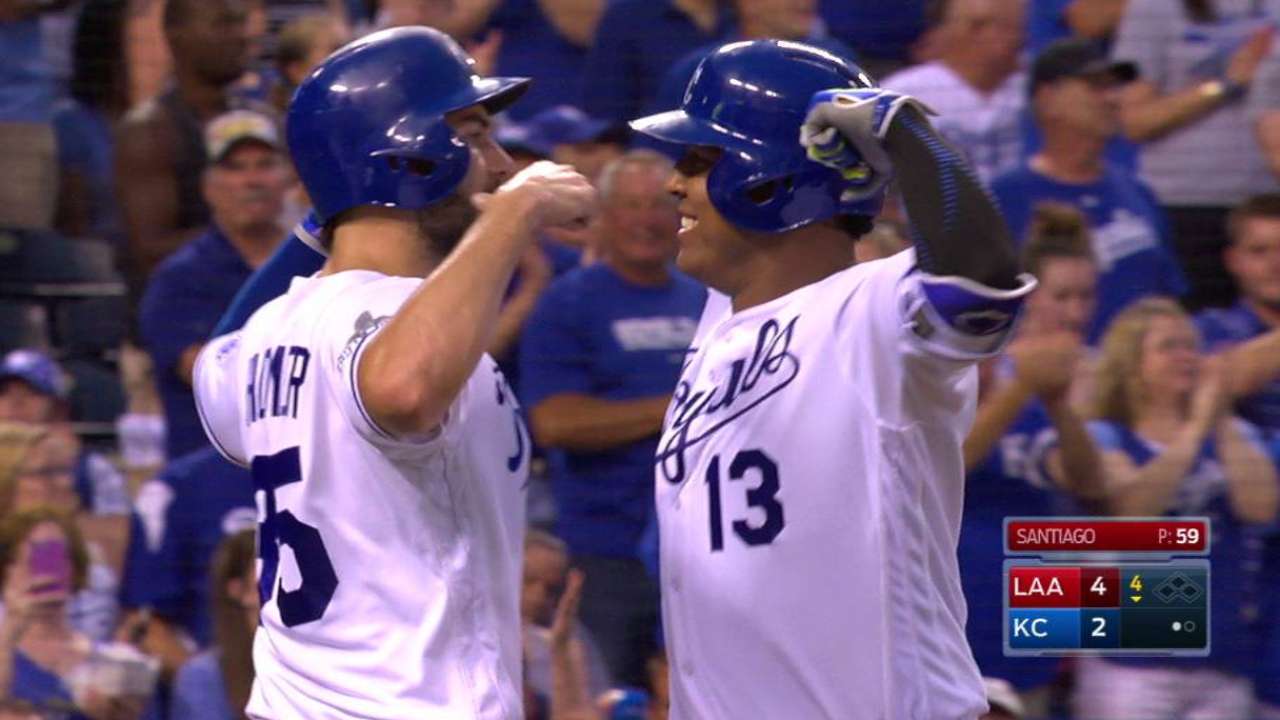 "We just couldn't do anything after that," Yost said.
With the outing, the Royals have now been outscored in the first inning by 21 runs. They've already given up 71 runs in the first inning this year after giving up just 68 all of last year.
But as second baseman Christian Colon pointed out, talking about last year isn't doing anything to help. The Royals have heard time and again about how the 2014 team was in the exact same shape that this one is, before making a magical run to the World Series, but that only means so much until things start happening in the present.
"It doesn't matter, talking about 2014, 2015. This is now. This is the team we have now," Colon said. "So we better find a way to get some wins."
Scott Chasen is a reporter for MLB.com based in Kansas City. This story was not subject to the approval of Major League Baseball or its clubs.