Iglesias burns former club with first Fenway HR
Ex-Red Sox shortstop swats go-ahead two-run blast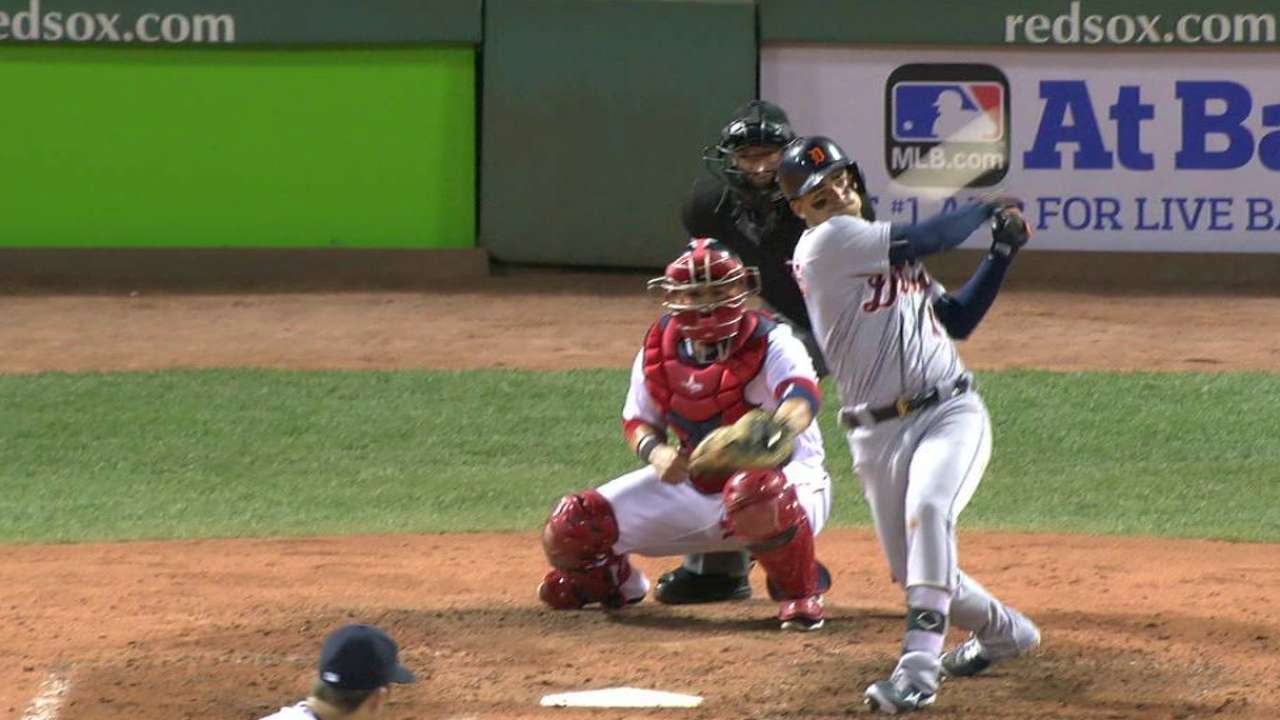 BOSTON -- Tigers shortstop Jose Iglesias has played for just two teams in his Major League career since being picked up by the Red Sox from Cuba. In Detroit's 4-2 win over Boston on Monday night, his past and his present came face-to-face.
As a youngster, Iglesias was taught that he'll only play for one team in his life. But after the Red Sox traded him to the Tigers in July 2013 -- months before Boston went on to win the World Series -- that lesson turned into a harsh reality.
Iglesias showed Boston how he really felt by crushing a go-ahead two-run home run in the sixth, giving the Tigers a 2-1 lead. It was the shortstop's first home run at Fenway Park in 52 games there. Iglesias said his emotions were running high.
"This is my first organization," Iglesias said of the Red Sox. "They brought me up as a player. I have some friends and teammates and coaches that helped me be here today and be the player I am."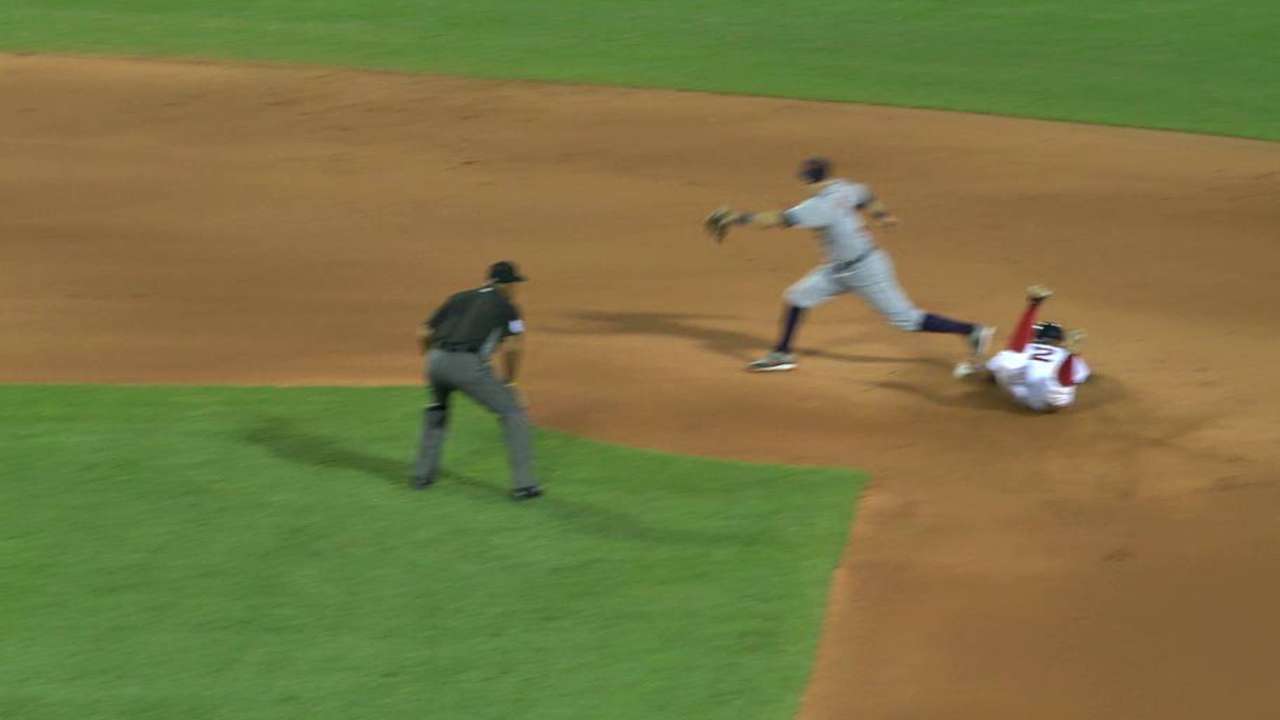 The shortstop said he knew as soon as he put the barrel to the ball that it was going high and far, over the Green Monster and out of the ballpark.
Statcast™ projected the blast at 424 feet, his first home run over 400 feet in two years. He said he didn't want that ball to land anywhere but the Green Monster.
"It's Fenway Park," he said. "It's a very fun atmosphere. When I was here I never had the opportunity to do that, so I was really happy."
Iglesias added a leadoff single in the eighth to make it a 2-for-4 night with two RBIs. It was his fifth mutli-RBI contest, and two of his four home runs have given Detroit the lead.
"I don't know if he has a little extra focus because it was the team that traded him," Tigers manager Brad Ausmus said. "As a player that's been traded, I think you tend to have a little more urgency when you're playing against the team that traded you. That was probably as good a ball as we've seen him hit."
Iglesias said he has no hard feelings about the trade. He's happy to be playing in Detroit.
"They gave me the opportunity to play," Iglesias said. "I did what I was supposed to do when I was over there. They made a decision in 2013. I turned the page already. But I was really blessed to play for an organization like that."
Deesha Thosar is a reporter for MLB.com based in Boston. This story was not subject to the approval of Major League Baseball or its clubs.