Wilkins all smiles after notching first homer
Journeyman infielder hits one of four Brewers dingers in win over D-backs
MILWAUKEE -- While trotting around the bases, in the dugout and in the clubhouse postgame, Andy Wilkins just couldn't stop smiling.
Wilkins hit his first career home run as a part of a Brewers' long-ball barrage in a 7-2 win over the D-backs on Monday night at Miller Park. Scooter Gennett, Jonathan Villar and Martin Maldonado also all went deep for Milwaukee.
"That's kind of traditionally the way I think this offense can score runs," manager Craig Counsell said. "We've been a little light with that lately, so I think we were kind of due for a night like that."
Making the moment even sweeter for Wilkins was the presence of his family -- a contingent consisting of his wife, Charity, and Canyon, their seven-month old son. Earlier in the day, Canyon had been taking a nap and missed the outset of the game, and Wilkins didn't see his wife and son in the stands until later in the game.
The time that they first caught Wilkins' eye, he said, was after he hit a bullet to center as a pinch-hitter that just cleared the fence in the sixth.
"This is an incredible moment," Wilkins said. "Something I've been working for for a long time, and something that my wife and son, we'll enjoy it forever. ...As soon as I hit it, I looked up and saw her, so it was awesome."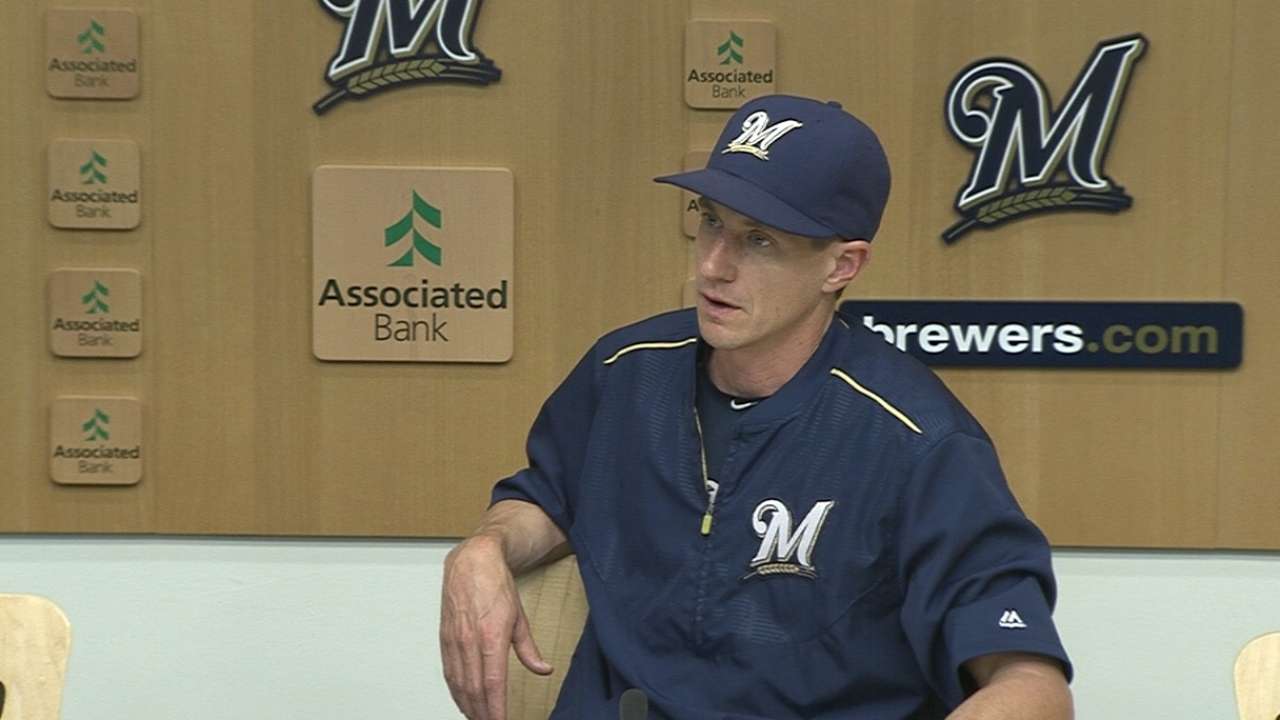 Wilkins has hit 122 homers in seven seasons in the Minors, but he had yet to go deep in 55 big league plate appearances between the Brewers and White Sox. He still hasn't started a game for the Crew, and he was hitless in 10 plate appearances with the team prior to Monday.
"He's had just 10 pinch-hit appearances," Counsell said. "It is a challenging job. He's had an at-bat probably 10 out of the 12 nights he's been here, but it is still a challenging job. Success and confidence are fleeting in that role. You need a little success to build that confidence. Tonight was a good night for him. I'm happy for him."
While Wilkins' homer was the feel-good moment of the game, Maldonado's shot served as the dagger. With the Crew leading 3-2 in the sixth, the catcher jumped on a first-pitch curveball for a three-run blast. Maldonado's fourth homer of the season put the Brewers up 6-2 and ended the night for D-backs starter Braden Shipley, who was making his Major League debut.
"Maldy's home run was the play of the game for sure," Counsell said. "That's the spot where we got some breathing room. It was a back breaker for them. Three-run homers are game-changers."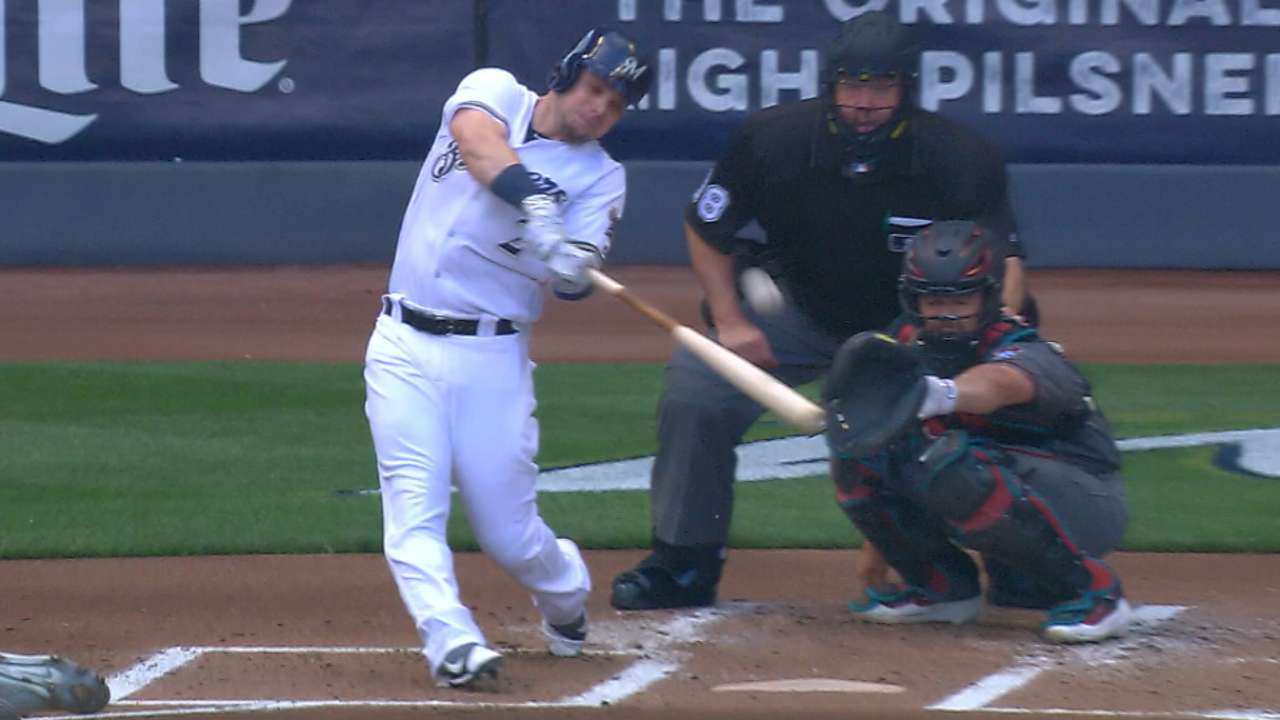 Gennett opened the scoring with a Statcast™-estimated 437-foot blast to center in the first, and Villar lined a solo shot to right-center to lead off the third. It was the third time this season the Brewers have hit four or more homers in a game.
The Brewers bounced back from blowing a 4-0 lead and eventually falling 6-5 to the Cubs in a game that lasted over four hours in sweltering heat on Sunday. Despite remaining out of any pennant chase, they remain a resilient bunch.
"It's always nice to get a win, especially with that tough day we had yesterday." Maldonado said. "It's too long of a season to stay back with a game already over. The only thing we can do is learn from it and go forward."
Curt Hogg is a reporter for MLB.com based in Milwaukee. This story was not subject to the approval of Major League Baseball or its clubs.