Fantasy411: 4 strong buy-low candidates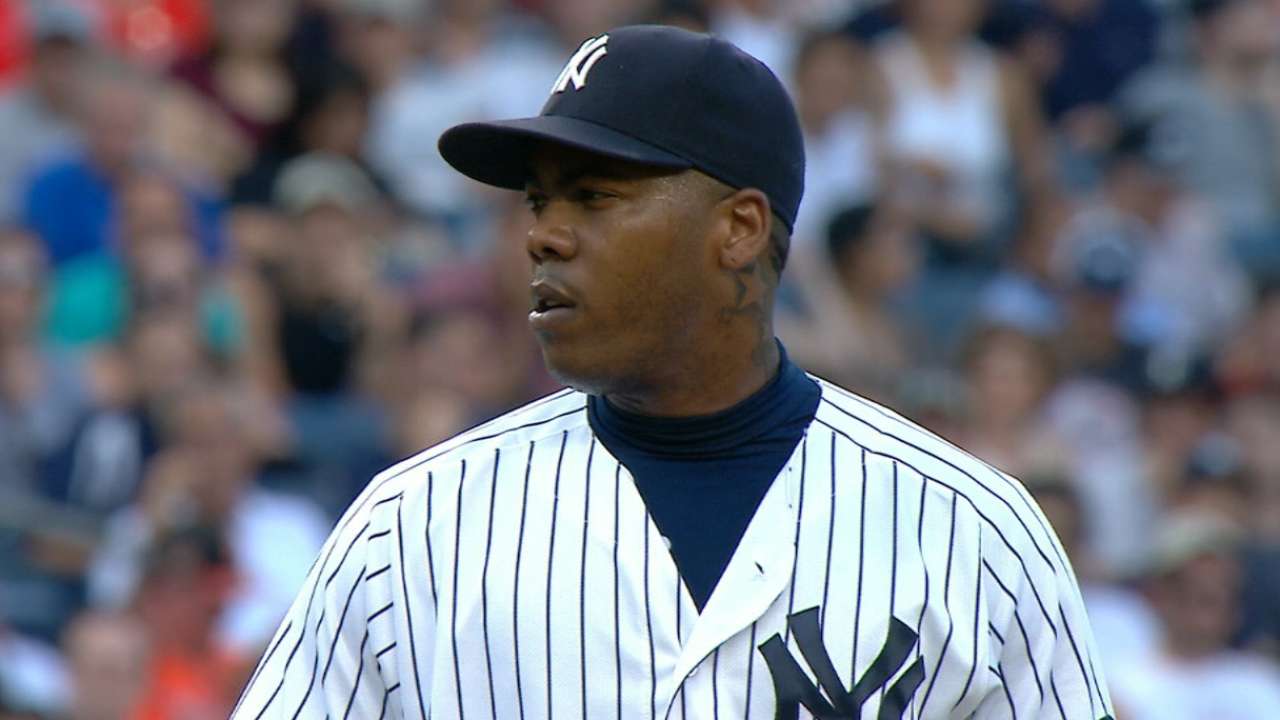 The trade that sent closer Aroldis Chapman from the Yankees to the Cubs should serve as a reminder to fantasy owners to strive for honest self-evaluation, much as these two Major League clubs did in this swap. The Yankees have played some of their best baseball of 2016 over the past two weeks, winning seven of nine to move to three games over .500. Yet they're moving one of their stars in the midst of this impressive stretch because they realize making the postseason is unlikely. At the other end of the spectrum, the first-place Cubs are going to include their top prospect, shortstop Gleyber Torres, because they have as good a shot as any team to win a World Series title. Credit both teams for a fair assessment. Try to do the same with your fantasy squad when it comes to your approach to trades.
Here are this week's buy-low candidates:
Chris Sale, SP:
The headlines surrounding Sale this week pertain to two things: 1) a suspension from the White Sox due to a clubhouse incident relating to displeasure over wearing throwback jerseys; 2) trade rumors that keep heating up.
Of course, neither of these things should make you remotely hesitant to go after him for your fantasy squad. If Sale were to get traded, he would be leaving one of MLB's most hitter-friendly parks. That he's made five straight All-Star Games and finished in the top six in the Cy Young Award voting the past four years while pitching in a hitters' paradise is a testament to his greatness. Imagine Sale in the National League, getting to face the pitcher, or imagine him pitching in a spacious, more forgiving ball park. On May 19, Sale was 9-0 with a 1.58 ERA. Since then, he hasn't been the same, as his ERA has climbed to 3.18. If he stays in Chicago, he's due for a turnaround. If he heads to another team, something that has become increasingly likely, that wouldn't be a bad thing. A guess here is that he'll be extra motivated when he returns from his five-game suspension, so the conversation goes back to his pitching brilliance instead of this other silliness.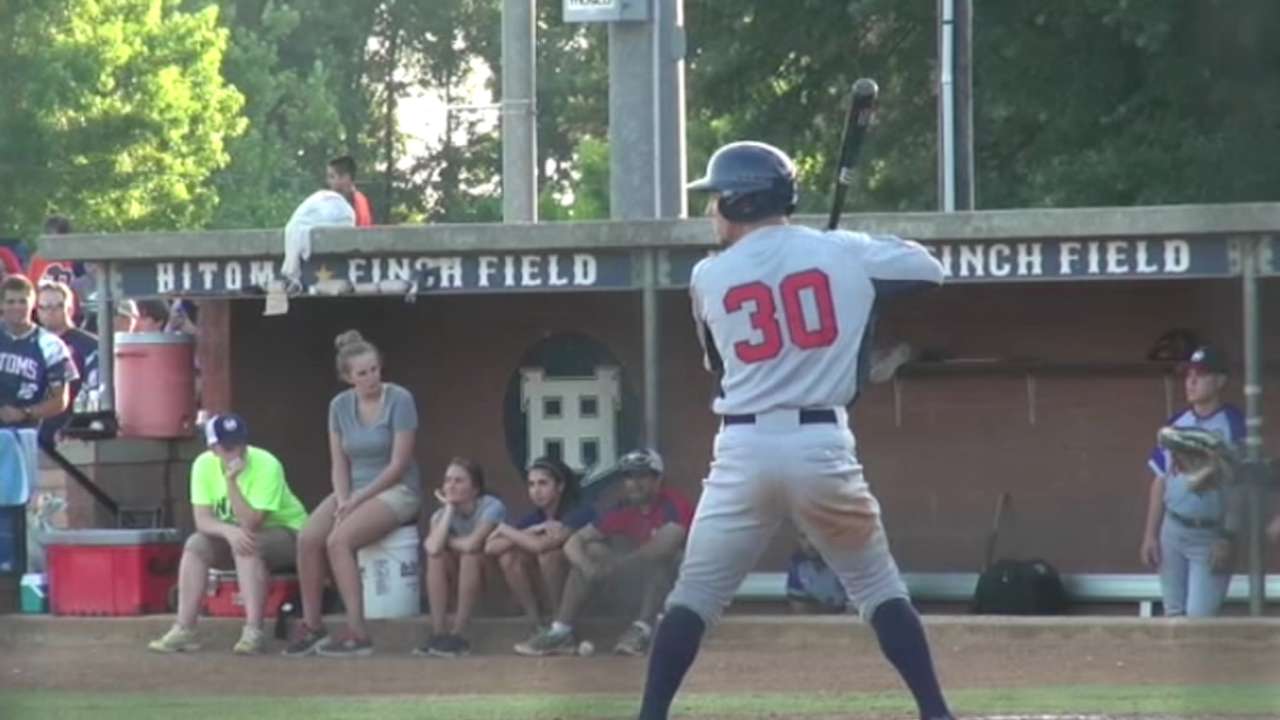 Jason Heyward, OF:
Now is the time to get Heyward from his frustrated fantasy owners, who could be ready to give him away for mere cents on the dollar. Let's start with this -- no matter how much he struggles, Heyward is never going to come out of the lineup. His defense is tremendous, and he was the Cubs' marquee offseason signing. Those four at-bats every day are a given. Meanwhile, his .272 BABIP is his lowest since 2012 and more than 50 points lower than last year's mark of .329. Additionally, not only is his 4.8 percent homer-to-fly-ball ratio the lowest of his career, it's more than seven percentage points below his career average. This has been especially damaging to Heyward, because his 30.5 percent fly-ball rate represents a seven percent increase from last year's 23.5 percent. Finally, throughout his career, Heyward has been a better performer following the All-Star break (.283/.369/.439 slash line) than prior to the Midsummer Classic (.251/.336/.406). He isn't going to put up the numbers that his supporters expected before the season started, but he will improve. And, his acquisition cost will likely never be lower.
Aaron Altherr, OF:
If you decide that 2016 isn't your year and want to build for the future, consider Altherr. He hasn't played this season due to left wrist injury, but he's getting close to returning, having recently moved his rehab to Double-A. When he's ready, the Phillies are going to give him every opportunity to prove he is a legitimate regular, as they have openings in both left field and right field. Altherr showed some great signs in limited duty as a rookie in 2015, hitting five home runs and stealing six bases in 39 games. He could present himself as a power-speed fantasy player. While he likely won't contribute much in 2016 as he works his way back, he could be a nice buy-low candidate to a non-contending squad.
Travis d'Arnaud, catcher:
It's been a struggle for d'Arnaud this season, but he's healthy now. His theoretical challenger for playing time, Kevin Plawecki, didn't impress when d'Arnaud missed two months with a right shoulder injury. Now, Plawecki is back in Triple-A, and the job is d'Arnaud's.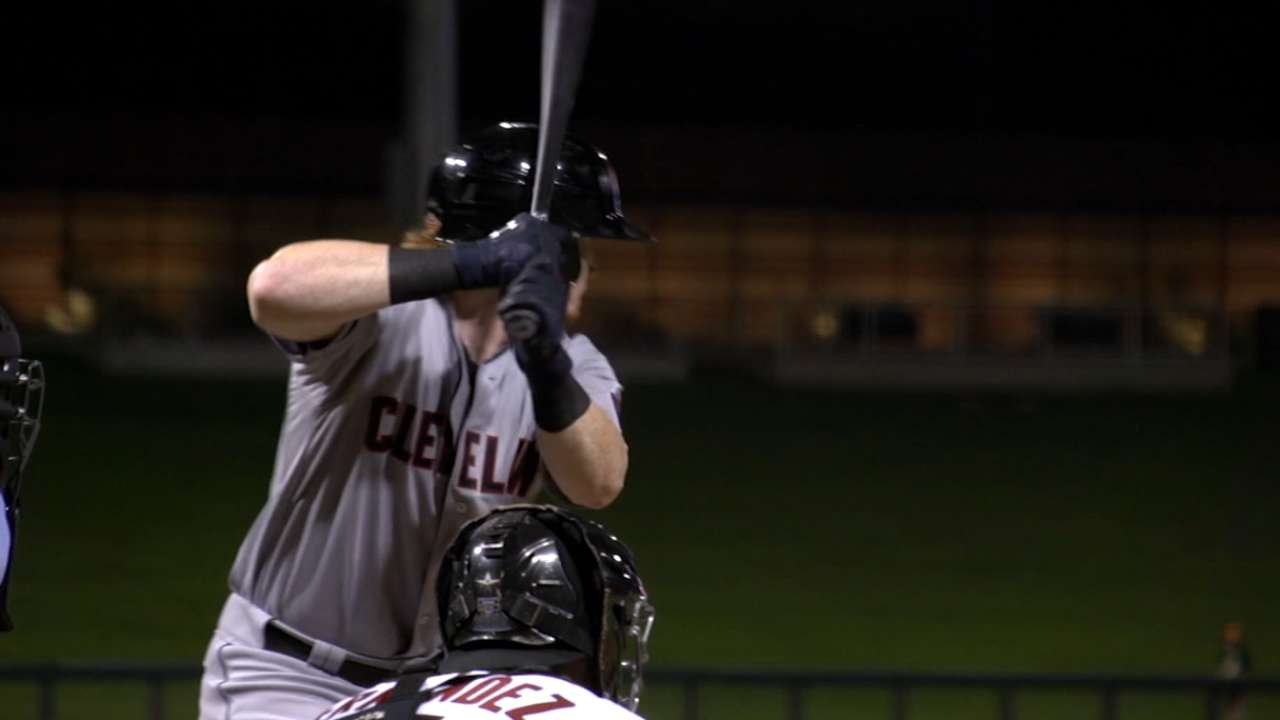 Big things were always expected of d'Arnaud when the Mets acquired him in the R.A. Dickey blockbuster back in December 2012. He, not flamethrower Noah Syndergaard, was considered the centerpiece of that deal. But while showing some promise (25 HR in 689 plate appearances from 2014-15), he's never been able to consistently stay on the field (career-high 108 games in 2014). While d'Arnaud has made gains in his hard-hit percentage this season, those improvements have not translated into additional power. Only 6.1 percent of his fly balls are going out for home runs, compared to 15 percent last year. If that trend reverses course and trends back toward his 2015 levels, d'Arnaud could be in line for a solid two months of production, and it's always beneficial to get significant fantasy help from a catcher.
Jeff Gold is a fantasy baseball writer for MLB.com. This story was not subject to the approval of Major League Baseball or its clubs.