MLB.com Columnist
Phil Rogers
After pitching deals, what's left (field) for Cubs?
A's Reddick could be Epstein's focus now that Chapman, Nathan, Montgomery in tow
CHICAGO -- David Ross knew something was in the air. His Spidey senses told him Theo Epstein was up to something.
"If you know Theo and have been around him, when he feels like he has a chance to win, he's going to go for it,'' said Ross, the Cubs' 39-year-old catcher. "You knew in this city, this team, the product he's built around here, he was going to do something big. I felt it. I was just waiting to see what it was. It's a guy who throws 105 miles per hour, which has never been done before. That's pretty cool.''
Epstein's acquisition of Aroldis Chapman, completed in a four-for-one transaction with the Yankees on Monday, comes two days after the Cubs added longtime Twins closer Joe Nathan to the roster and five days since they traded for Mike Montgomery, another hard-throwing lefty.
And guess what? The deadline for trades not requiring waivers isn't until next Monday.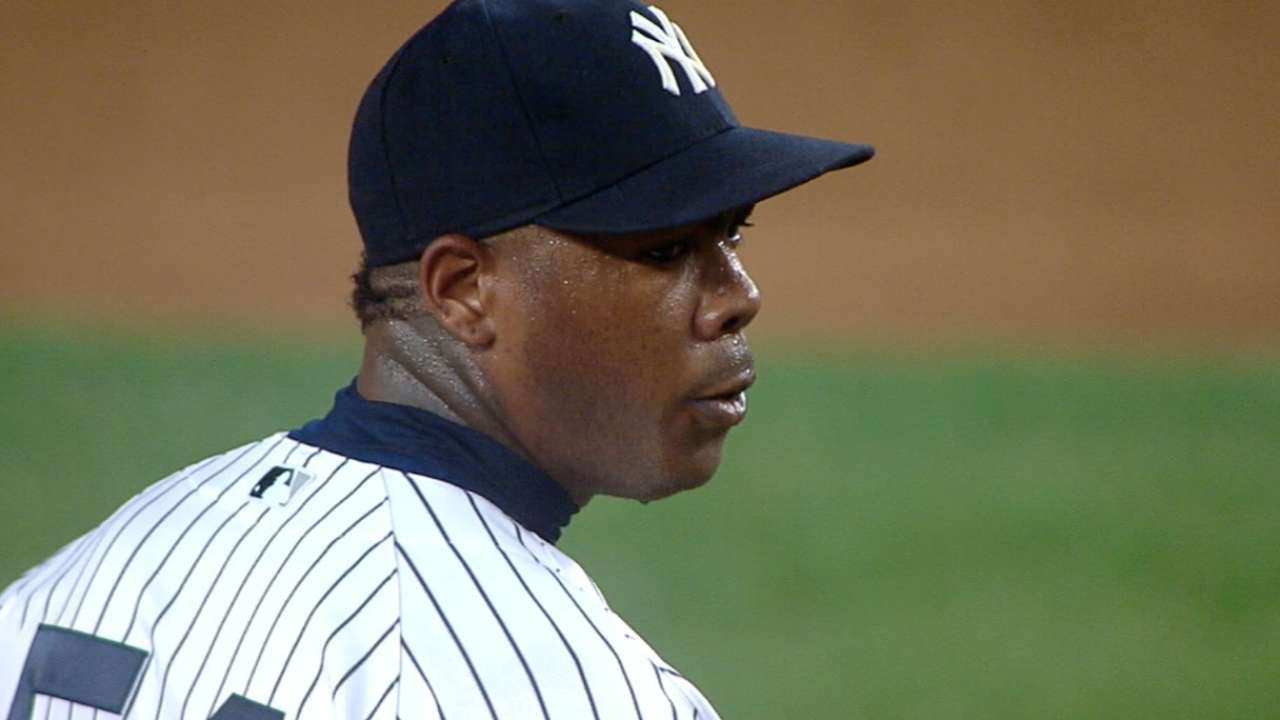 The Cubs probably aren't done shopping as they continue the quest for their Holy Grail.
"We're going to take a step back tonight,'' Epstein said at U.S. Cellular Field, before the first game of the Crosstown Cup series with the White Sox. "We've been wrapped up in this for several days. There's still a good amount of time before the Trade Deadline. We're going to engage with every other team and see if there's an opportunity to get better.''
There always is, isn't there?
The most apparent way they could improve is by adding a left-handed hitter such as Josh Reddick to play left field.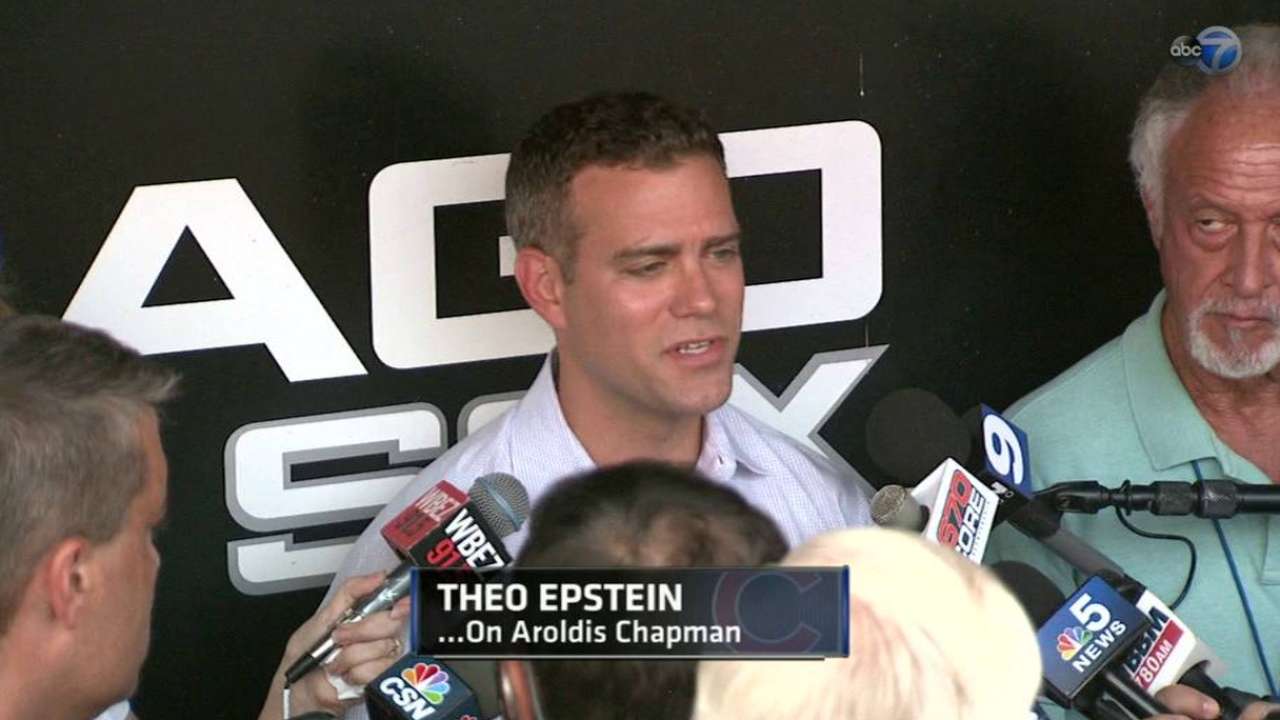 While the Cubs have the best record in the Major Leagues, in some ways, they haven't recovered from the loss of Kyle Schwarber to a season-ending knee injury on April 7. He and Anthony Rizzo were expected to hit on either side of Kris Bryant, giving Joe Maddon a left-right-left mix in the middle of the batting order.
Instead, the Cubs have given nine players starts in left field and used 12 left fielders (counting pitchers Travis Wood and Pedro Strop). Willson Contreras, the rookie catcher, was out there on Monday night, like he's been frequently since being promoted in mid-June.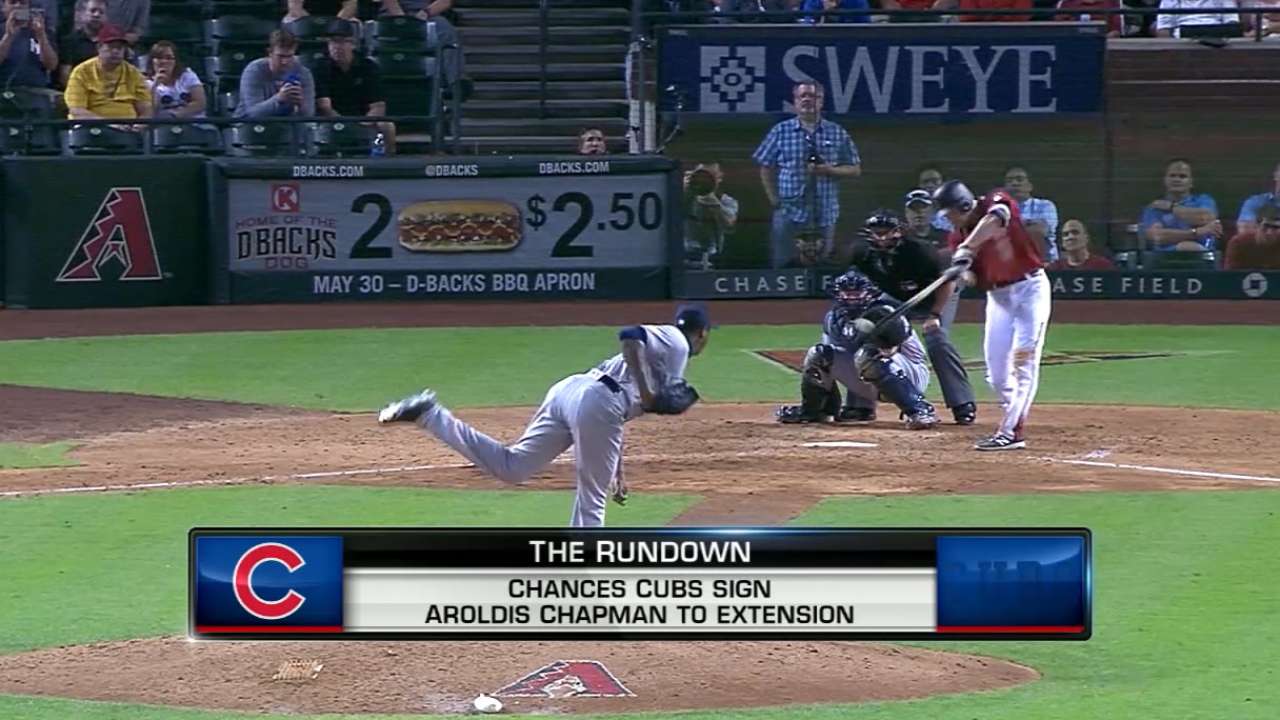 Maddon has started left-handed hitters in left field only 10 times in 96 games since losing Schwarber. This hasn't been a major issue, but overall, the Cubs have hit left-handed pitchers better (.813 OPS) than right-handed pitchers (.759).
Reddick, who was originally drafted by the Red Sox when Epstein was the general manager in Boston and Jason McLeod was the scouting director, looks like the perfect addition if the Cubs can work out a trade with the Athletics.
The left-handed-hitting Reddick is batting .342 with a .948 OPS in 180 plate appearances against right-handers this season. He has only one more strikeout than walk (22-21).
Imagine the Cubs rolling into October with Maddon able to platoon Reddick and Baez, the 23-year-old who torches left-handers (.370 with a 1.049 OPS in 83 plate appearances). Bryant would move from third base to left field against lefties, with Baez getting starts at third base. Reddick would start in left against right-handers, and Contreras would catch, where his strong arm is of the most use.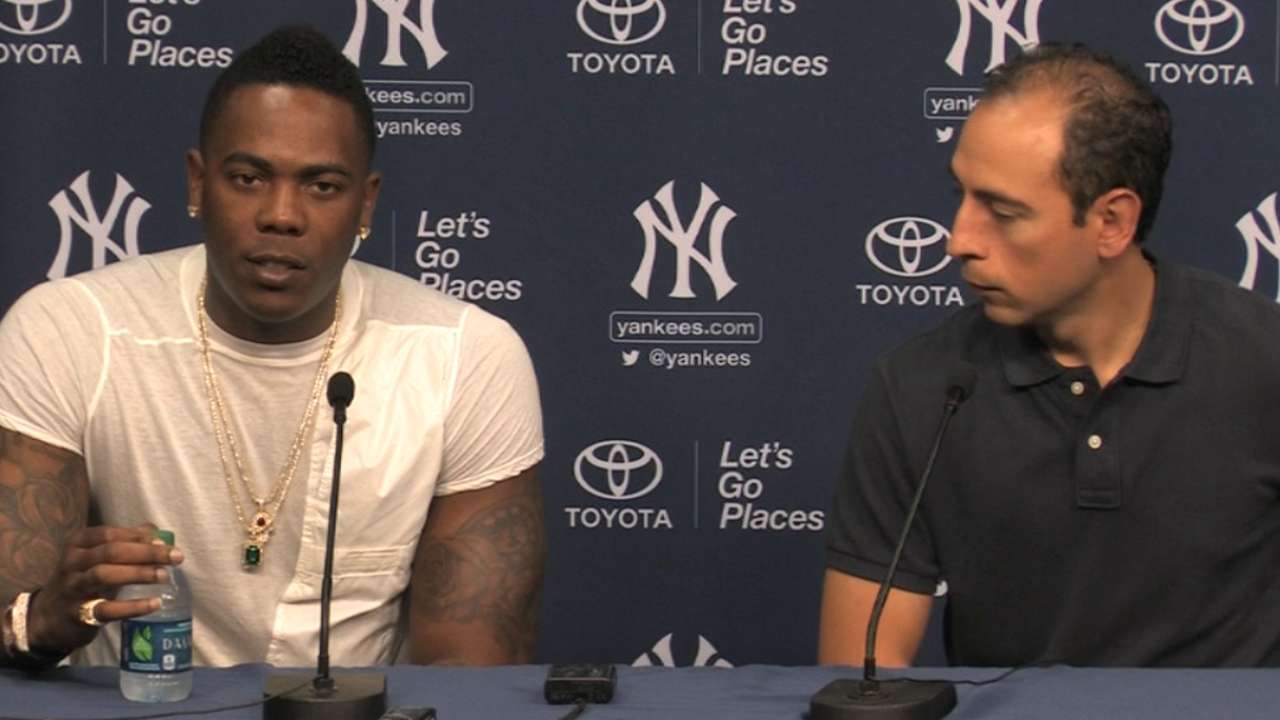 Reddick, who is being shopped by the A's after he turned down a contract extension in Spring Training, is attracting attention from many teams, according to reports. The Royals, Dodgers, Giants and Nationals are among the teams that have been mentioned. It should be noted that Jay Bruce would be a similar outfield upgrade, but the Reds haven't been inclined to move him without a major return.
Epstein said he's turning his attention to "tweaks'' at this point, downplaying the sense of making another major trade.
"I'd say it's more focused on getting additional depth for this season and possibly a move that makes more sense for the longer-term picture next season,'' he said.
Epstein said he experienced sticker shock when exploring deals for pitchers -- both starters and relievers (no doubt including the Yankees' Andrew Miller) -- with multiyear contracts. This is a seller's market, which was clear by the Cubs having to give up top prospect Gleyber Torres to get free-agent-to-be Chapman for the rest of this season.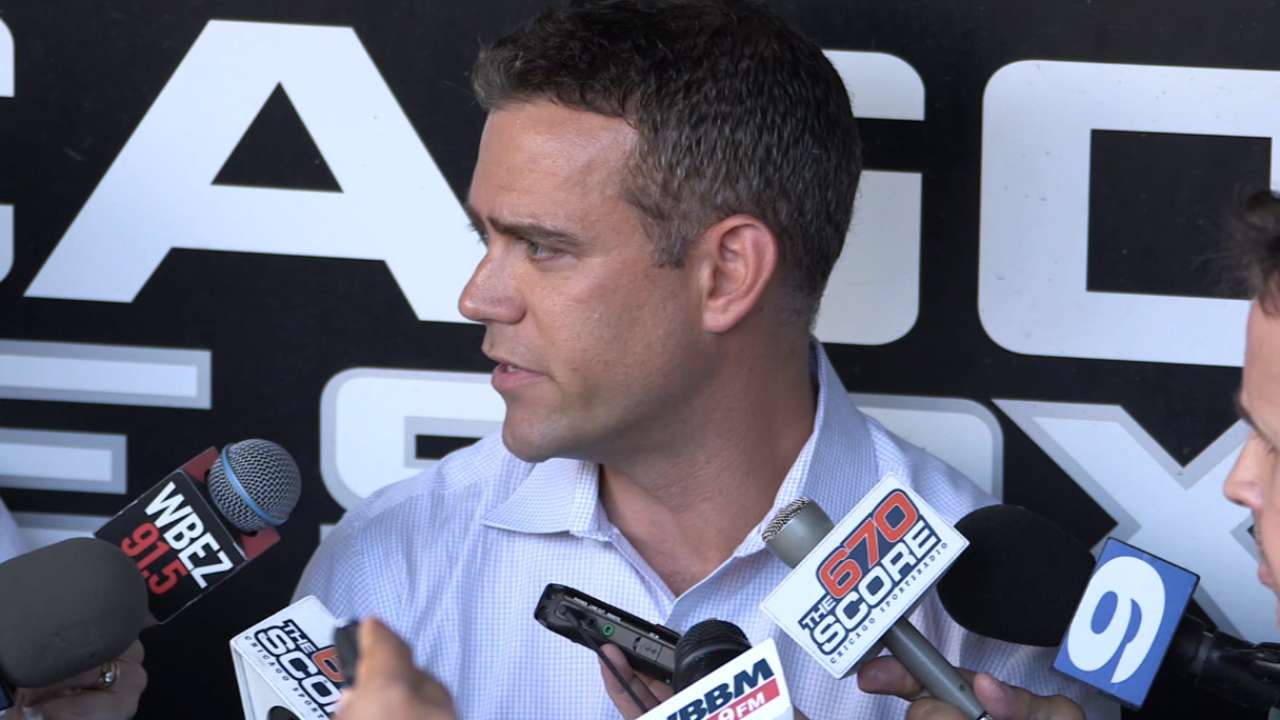 "We, of course, pursued impact, controllable pitching this week as we moved closer to this trade, both impact relievers with more than half a season or a third of a season of control and impact starters with lots of control,'' Epstein said. "We couldn't justify the asking price in our mind -- core, foundational pieces off our Major League team -- in order to make those trades happen. That's when we got more aggressive on Chapman.''
It doesn't appear there have been any substantive talks between the Cubs and White Sox about Chris Sale or Jose Quintana, and the politics of Chicago baseball may preclude the Cubs from being one of the teams pursuing the White Sox pitchers. But you never really know, do you?
"There are always surprises during that last week before the Trade Deadline,'' Epstein said. "We'll stay engaged in conversations and see what arises.''
Ross isn't writing off any possibility.
"I don't ever put anything past Theo,'' he said, laughing like a man about to find out what it's like to catch a 105-mph fastball.
Phil Rogers is a columnist for MLB.com. This story was not subject to the approval of Major League Baseball or its clubs.