MLB.com Columnist
Tracy Ringolsby
10 Deadline Day deals with star appeal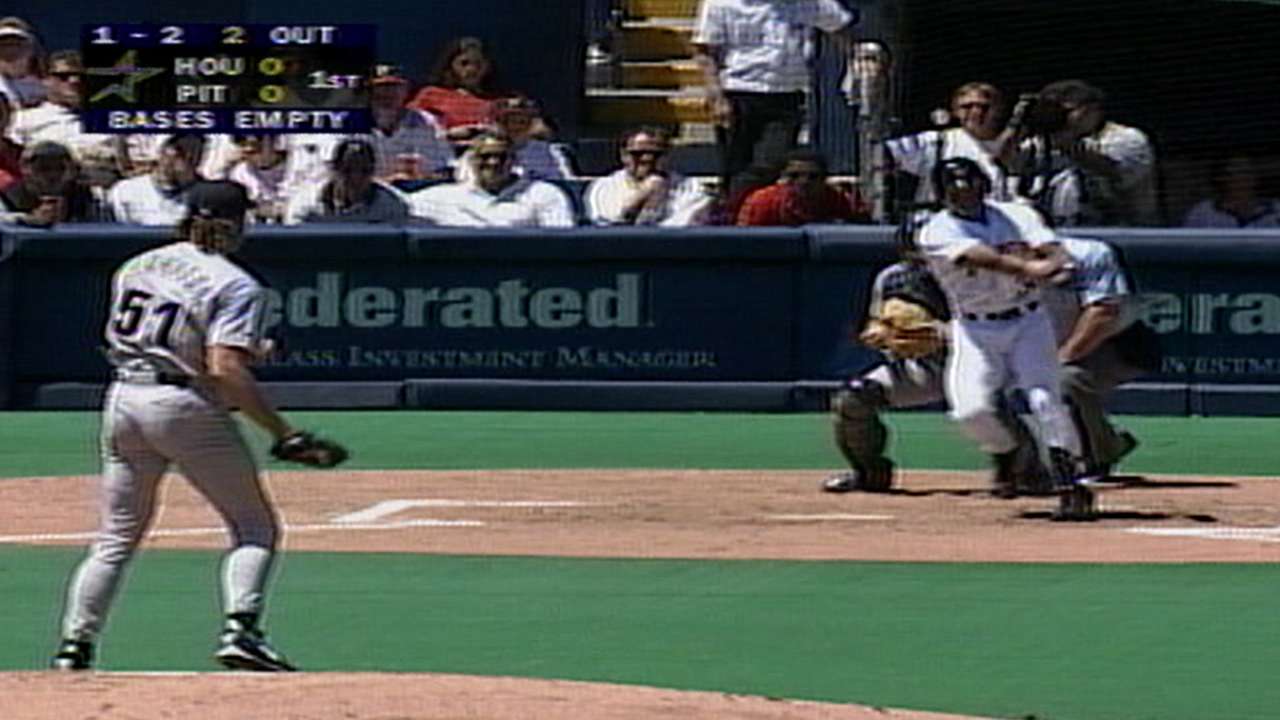 The Cubs woke up on Monday morning with a 7 1/2-game edge on the second-place Cardinals in the National League Central, the biggest lead of any of the six first-place teams. And yet they entered the final week before next Monday's non-waiver Trade Deadline at the top of the list of potential dealmakers, then showed why by acquiring left-handed closer Aroldis Chapman from the Yankees on Monday afternoon.
Overkill? Nope. Looking ahead.
There are no guarantees, but the Cubs, much like the Astros back in 1998, are looking for ways to improve their chances come October, not August or September. It didn't work for the Astros, who got all they could have wanted out of their Deadline deal that year for ace Randy Johnson but were first eliminated in the NL Division Series.
That trade, however, was a headline grabber, arguably the biggest Deadline Day deal in the 30-year history of the non-waiver Trade Deadline.
What is interesting is that the bulk of the attention-grabbing deals on Deadline Day are centered around pitchers. Here's a look at 10 star-studded deals from past Deadlines.
1989
Mets acquire left-hander Frank Viola and right-hander Jack Savage from Twins for right-handers Rick Aguilera, Kevin Tapani and Tim Drummond, and left-hander David West.
The Mets won 16 of 21 after acquiring Viola, moving from fourth place and seven games out to within 1 1/2 games of the division lead, but they went 18-20 the rest of the way. The Mets were 5-7 in Viola's starts and he left as a free agent following the 1991 season, having not reached the postseason. The Twins, meanwhile, won the 1991 World Series with Tapani (16-9) in their rotation and Aguilera (42 saves) as their closer.
1993
Blue Jays acquire outfielder Rickey Henderson from A's for right-handed pitcher Steve Karsay and outfielder Jose Herrera.
Henderson didn't put up eye-popping stats, but he did go 22-for-24 in stolen bases in the final 34 games while the Blue Jays were on their way to winning the World Series. And then Henderson became a free agent, and signed with, of course, the A's. A first-round Draft choice in 1990, Karsay battled injuries during an 11-year career.
1997
Cardinals acquire first baseman Mark McGwire from A's for right-handed pitchers Eric Ludwick, T.J. Mathews and Blake Stein.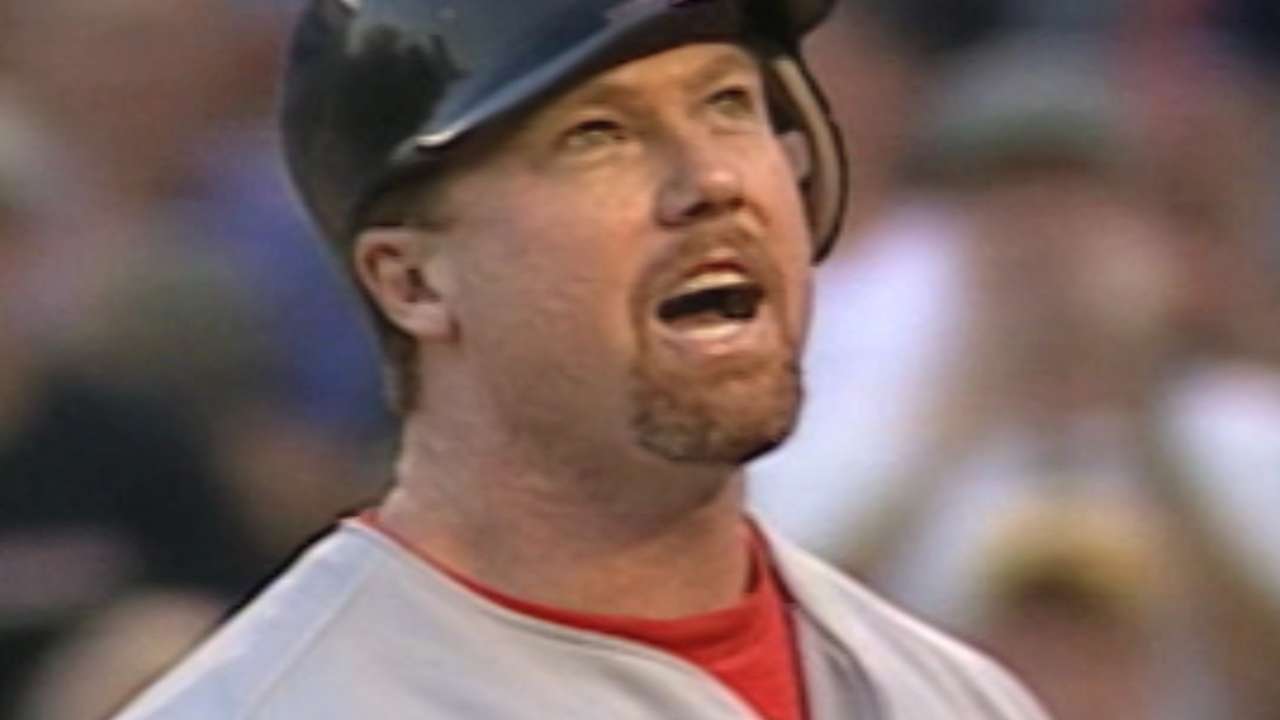 Neither team was a contender, but the A's needed to unload payroll, and the Cardinals saw a potential long-term impact. It wasn't until 2000 that the Cards embarked on a seven-year stretch in which they advanced to the postseason six times. McGwire, however, created fan interest his first two full seasons in St. Louis, driving in 147 runs each year, hitting 70 home runs in 1998 and 65 in '99. McGwire spent just four-plus seasons with the Cardinals but ranks sixth on the franchise's all-time home runs list with 220.
1998
Astros acquire Johnson from Mariners for right-hander Freddy Garcia, left-hander John Halama and shortstop Carlos Guillen.
Johnson was 10-1 with a 1.28 ERA in 11 regular-season starts for Houston. While he lost both of his postseason starts to the Padres, he allowed three earned runs across 14 innings in those outings and the Astros scored a total of only two runs. Johnson left as a free agent that offseason, while the three players the Mariners received were keys to the team's postseason appearances in 2000 and '01. Halama was 35-26 over his first three years in Seattle's rotation, and Garcia was 44-19. Guillen stepped in at shortstop after Alex Rodriguez signed with Texas following the 2000 season.
1999
A's acquire right-handed pitchers Jason Isringhausen and Greg McMichael from Mets for right-hander Billy Taylor.
No instant impact. Taylor had an 8.10 ERA in 18 games and did not appear in the postseason for the Mets. Isringhausen did have eight saves for the A's, who finished second in the American League West, but they reached the postseason each of the next two years, with Isringhausen recording 33 saves in 2000 and 34 in '01.
2003
Yankees acquire third baseman Aaron Boone from Reds for left-handed pitchers Brandon Claussen and Charlie Manning.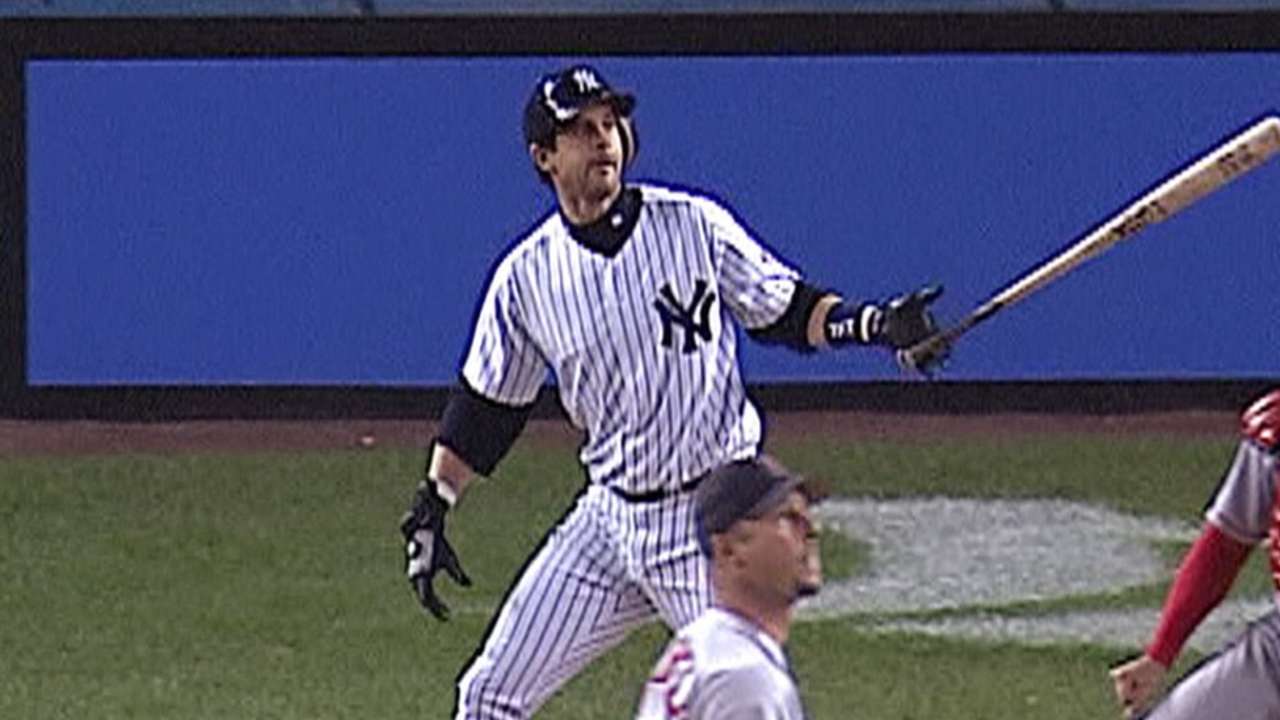 OK, Boone's Yankees career included only 54 regular-season games and he hit only .170 in the 2003 postseason, but one hit was an indelible home run -- a walk-off in Game 7 of the AL Championship Series off Red Sox knuckleballer Tim Wakefield to send the Yanks to the World Series. Manning never got to the bigs with the Reds and was released after the 2007 season. Claussen was 16-27 with a 5.04 ERA in 58 starts spread over four seasons with the Reds.
2007
Braves acquire first baseman Mark Teixeira and left-hander Ron Mahay from Rangers for shortstop Elvis Andrus, right-hander Neftali Feliz, catcher Jarrod Saltalamacchia and left-handed pitchers Matt Harrison and Beau Jones.
After 11 consecutive division titles, the Braves missed the postseason for the second time in two years, and Teixeira was dealt to the Angels 363 days after Atlanta acquired him. Meanwhile, Andrus, Feliz, Harrison and Saltalamacchia became key players in a revival with the Rangers, who made their only two World Series appearances in 2010 and '11.
2010
Cardinals acquire right-hander Jake Westbrook from Indians and left-hander Nick Greenwood from Padres. Cardinals trade Ryan Ludwick to Padres, and Indians receive right-hander Corey Kluber from Padres.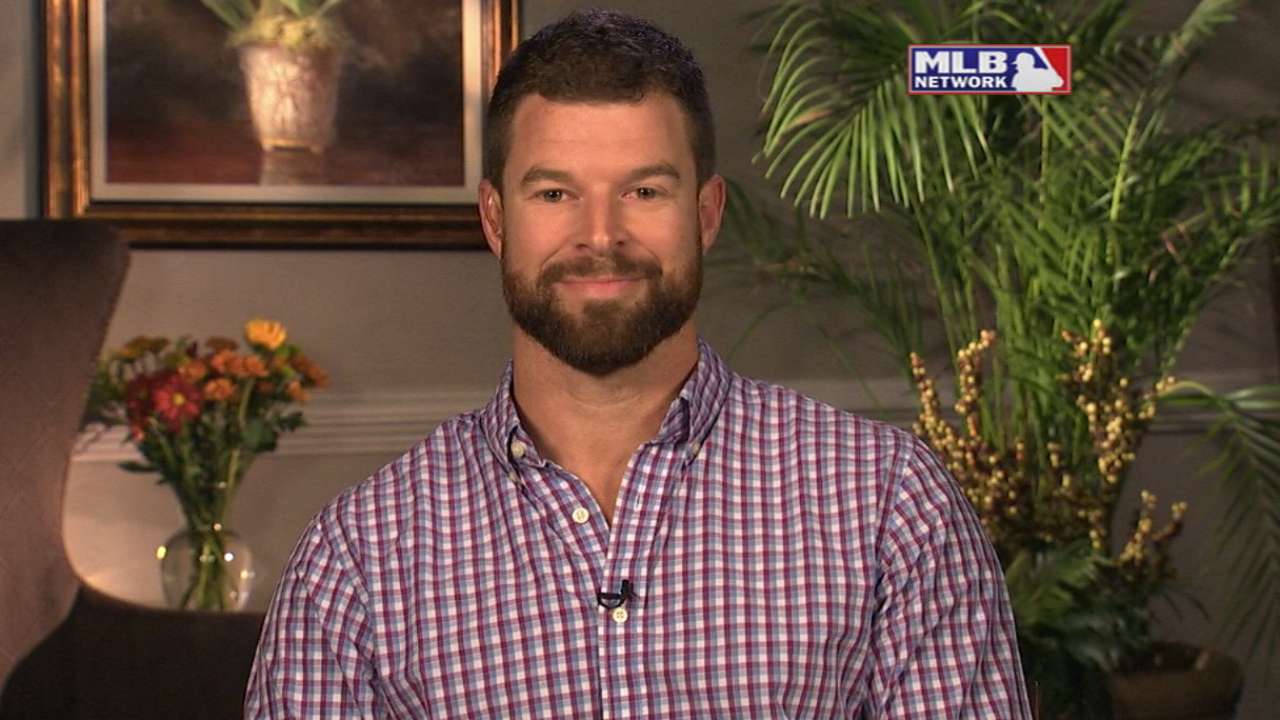 Westbrook went 36-32 with a 4.27 ERA in three-plus seasons with the Cardinals, and he did get a victory in relief against the Rangers in the 2011 World Series. Kluber was a prospect who, two years later, was in the Indians' rotation and in 2014 won the AL Cy Young Award.
2014
Tigers acquire left-hander David Price from Rays. Rays receive infielder Nick Franklin from Mariners, and shortstop Willy Adames and left-hander Drew Smyly from Tigers. Mariners receive outfielder Austin Jackson from Tigers.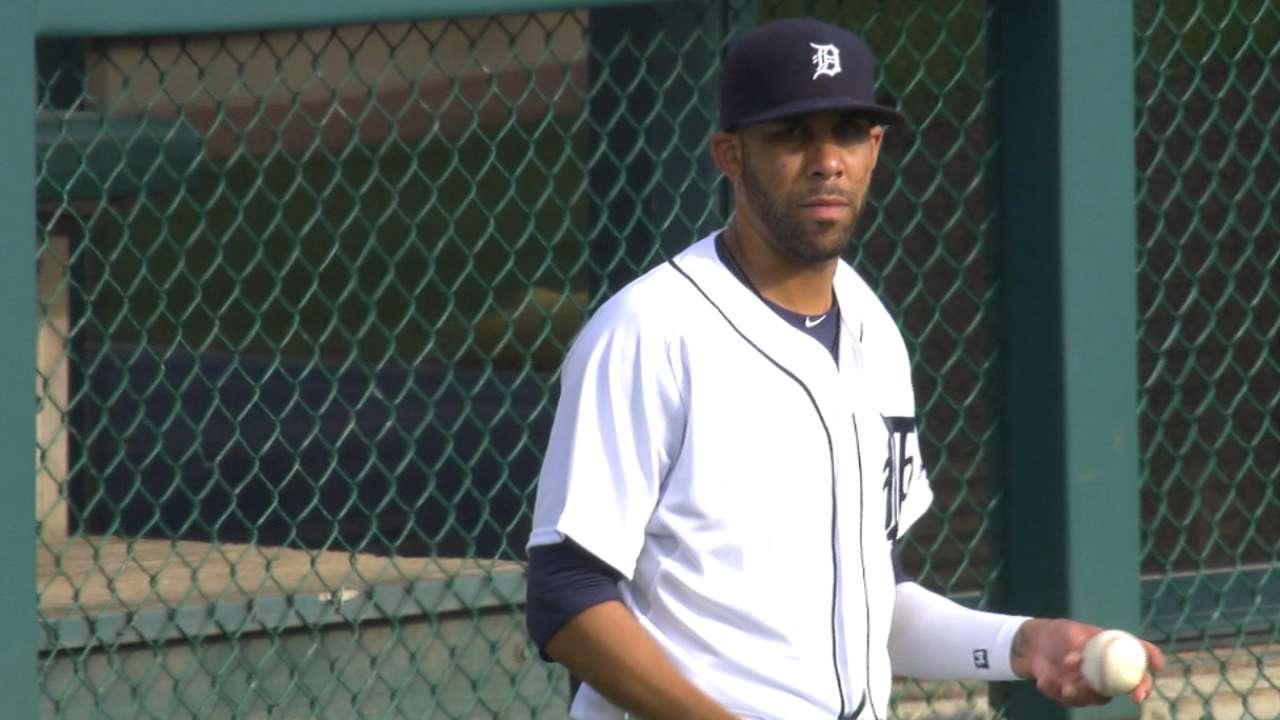 Price was 4-4 with a 3.59 ERA in the final two months of the regular season, and the Tigers won the AL Central but were swept in the AL Division Series by the Orioles, Price taking the defeat in a 2-1 lost that capped the set. Struggling in 2015, Detroit dealt Price to Toronto 364 days later for three prospects.
2015
Rangers acquire left-hander Cole Hamels and reliever Jake Diekman from Phillies for five prospects, including right-hander Jerad Eickhoff
With Hamels (7-1) in the rotation, the Rangers overtook the Astros to win the AL West, but were eliminated in the Division Series by the Blue Jays. They have been atop the AL West this year thanks in part to Hamels (11-2, 2.87 ERA).
Tracy Ringolsby is a columnist for MLB.com. Read his blog, Write 'em Cowboy. This story was not subject to the approval of Major League Baseball or its clubs.