Thursday a big day for Bour, Gordon
1st baseman rehabbing, 2nd baseman eligible to be reinstated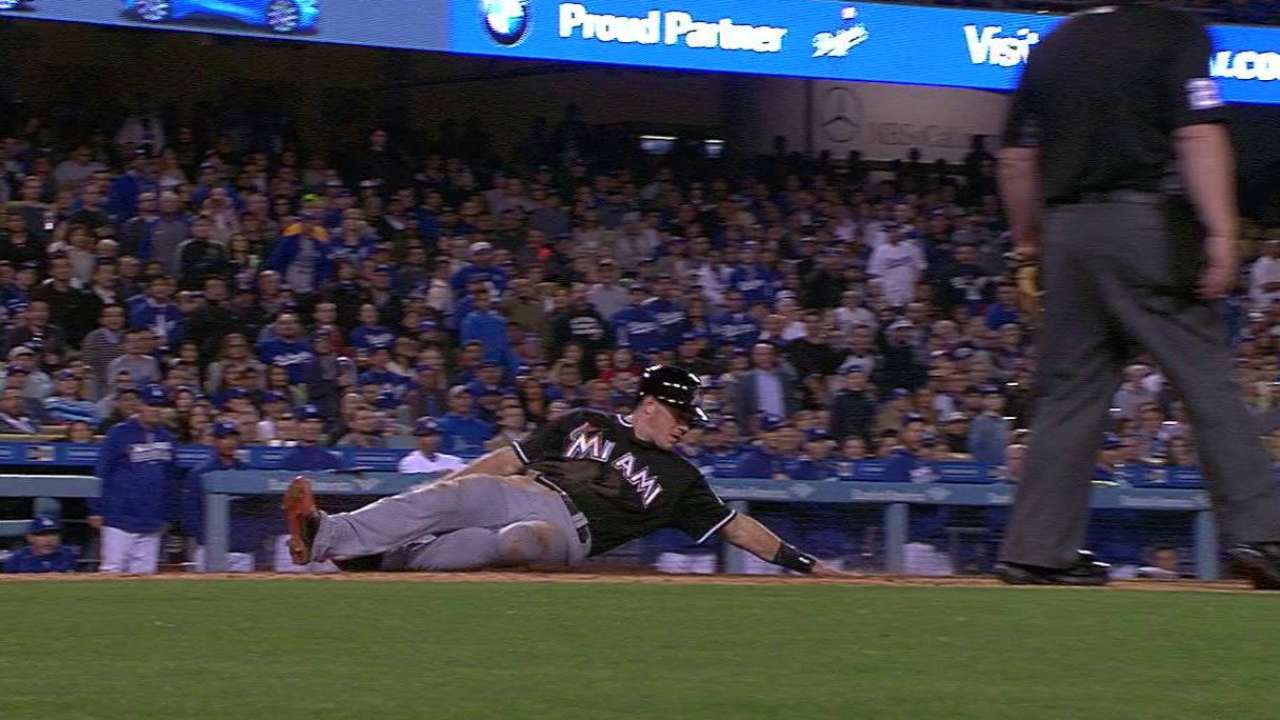 MIAMI -- Marlins manager Don Mattingly said if all goes well, Justin Bour will begin playing rehab games on Thursday, the same day Dee Gordon will be eligible for reinstatement.
Bour, who has been on the disabled list since July 6 with a right high ankle sprain, is currently receiving live at-bats and running the bases in Jupiter, where he would likely play a few rehab games for the Class A Advanced Hammerheads before rejoining the Marlins.
"He's still having some trouble with some running things and some moving around issues," Mattingly said. "Trying to just get him game at-bats before he's physically able to do rehab games and play defense."
With his ankle taped up, Bour fielded ground balls and took batting practice over the weekend at Marlins Park. He said he had no problems swinging but still needed to strengthen his deceleration and footwork around first base.
"You're gonna have to play first base," Mattingly said. "You're gonna have to play there every day. You have to physically be ready to do that. It's not gonna help us if he comes and says, 'Oh, I can't really run.' He's gotta be ready to play. We gotta get his legs ready before he can come here."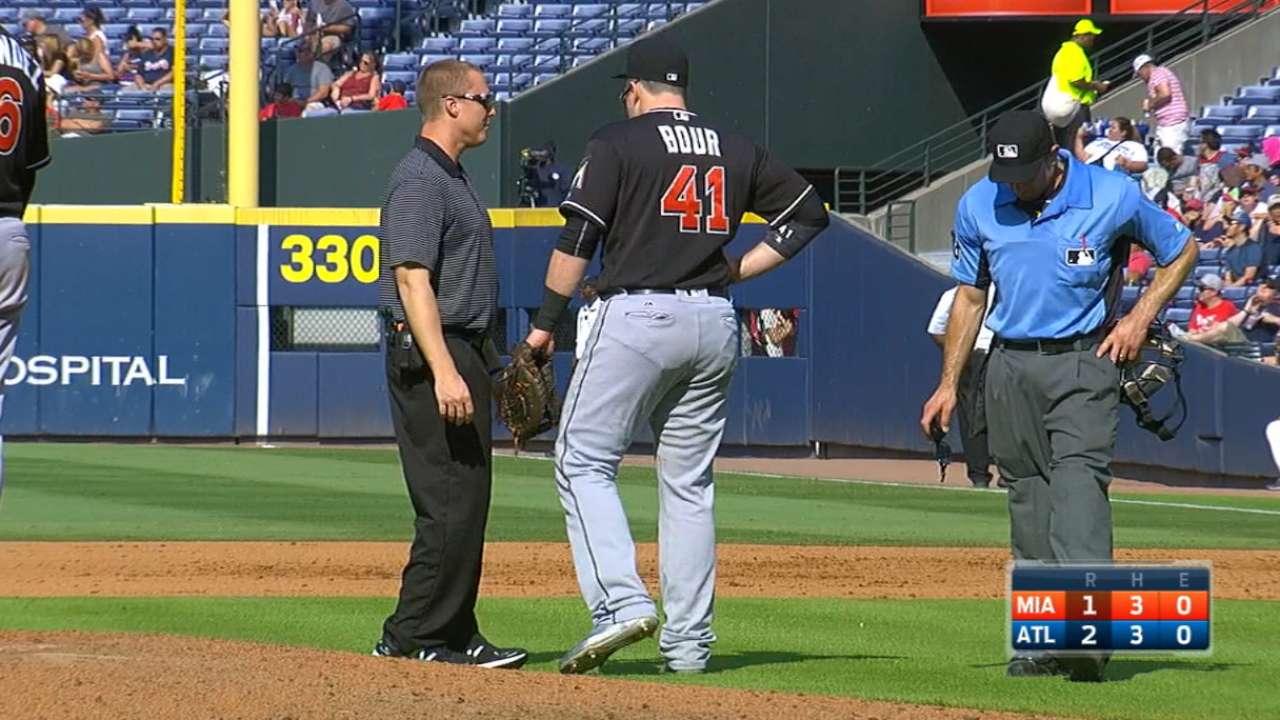 Thursday also marks the return of Dee Gordon. The second baseman will have served an 80-game suspension for testing positive for performance-enhancing substances on April 29.
Gordon has been playing at Triple-A New Orleans over the past week, where he's 5-for-22 (.227) with a double, a triple and two stolen bases in six games. Mattingly said he plans on easing Gordon back in when he returns with the club.
"We're gonna blend him back in for sure," Mattingly said. "We feel like we're capable of getting to the playoffs. If we get into the playoffs, Dee can't play. It's kind of that balancing act of trying to get there, and then, what do you do when you get there?"
Derek Dietrich has stepped up and manned second in Gordon's absence, but Mattingly said his role will be slightly reduced when Gordon is back. Dietrich entered Monday 4 for 38 (.105) during an 11-game stretch.
"Dietrich's been very good for us in different areas," Mattingly said. "We'll kind of go back to our original plan of using him all over the place, but we're gonna get him at-bats."
In addition to Gold Glove Award defense, Gordon will bring back the element of speed that Miami's offense has been missing. Mattingly said he'll bat leadoff.
The Marlins rank 12th in the National League in stolen bases (32). Gordon stole six bases in 21 games before his suspension.
"He could be even more of a lightning rod for us," Mattingly said. "Our issue isn't getting on base, it's scoring runs."
Patrick Pinak is a reporter for MLB.com based in Miami. This story was not subject to the approval of Major League Baseball or its clubs.