Wieters back in lineup for 1st time in a week
O's catcher had been out due to a foot injury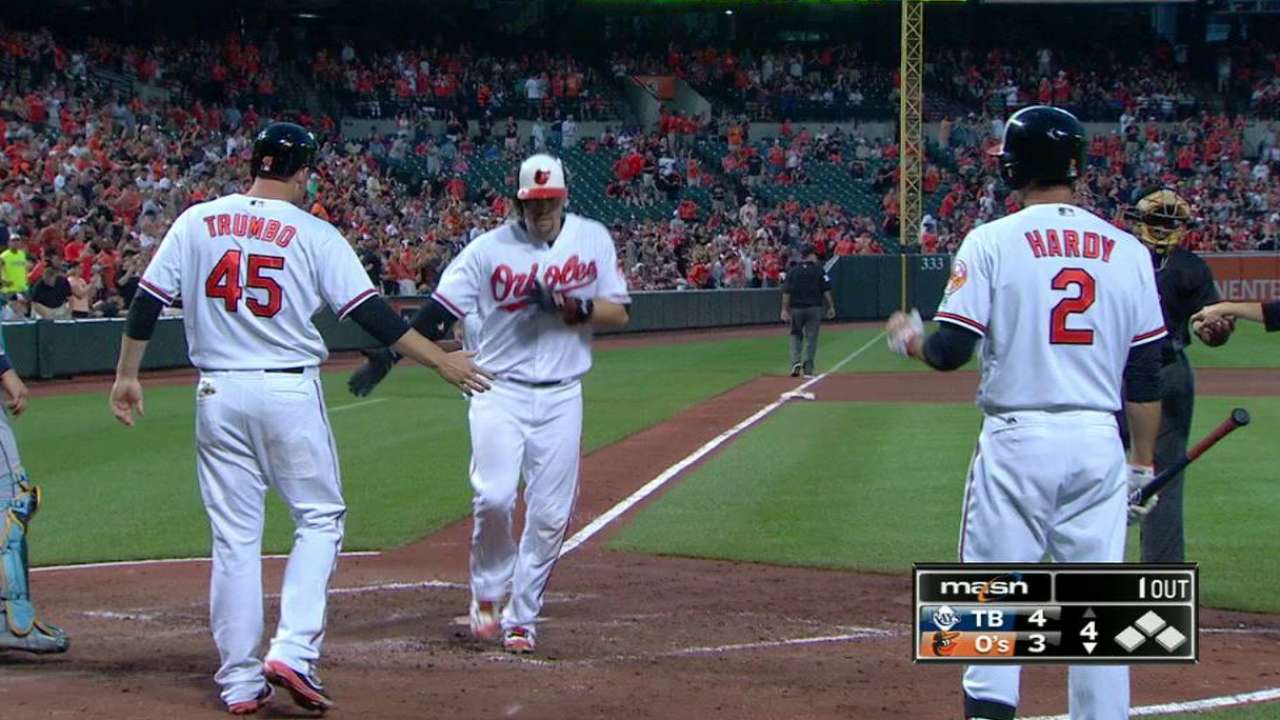 BALTIMORE -- A week after being hit by a pitch on his right foot, catcher Matt Wieters returned to the Orioles' lineup for their 3-2 win in the series opener against the Rockies on Monday. Caleb Joseph had started the past six games behind the plate.
Wieters said he knew when the injury first happened it was more than just a bruise, but he was still surprised he was out for a week.
"It's got better each day," Wieters said. "Moving around on it is no problem now. That was kind of the thing we were waiting for, was kind of being able to run and really just walk without any kind of hindrance. That's all gone now, so I feel good to get back out there."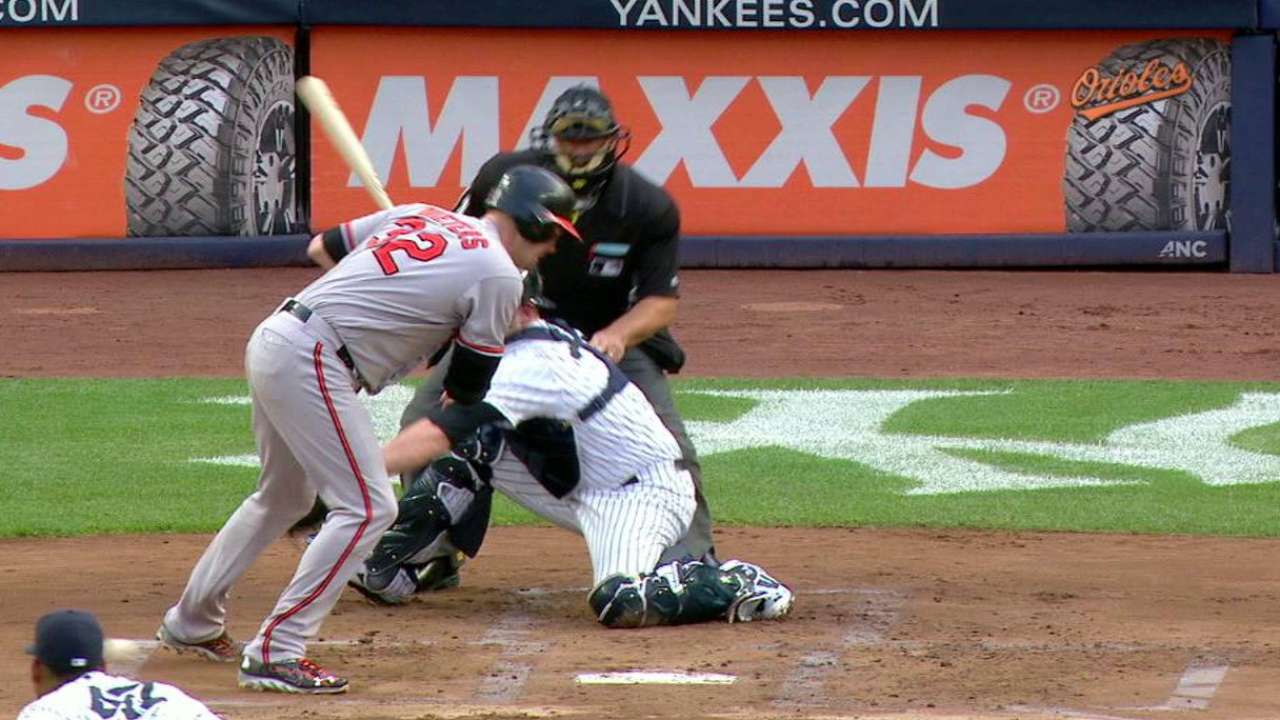 While Joseph has struggled for much of the season, he played well in Wieters' absence. He went 7-for-20 (.350) in the six games, including at least one hit in each of the past four contests. Plus, he helped the O's pitching staff find its form: The rotation posted a 1.04 ERA in its past four games.
Joseph's ability to call strong games for young righties Dylan Bundy and Kevin Gausman caught Wieters' eye.
"He really helped with Bundy and Gausman, just making them use their offspeed pitches," Wieters said. "We are really just suggestion boxes back there, but he was really able to convince them that their offspeed stuff is good and they should trust it more."
Still, the Orioles were happy to have Wieters' All-Star bat back in the lineup. He was batting .250 with nine homers and 38 RBIs in 68 games this season.
Whether he is able to jump back into his routine of catching a majority of games will depend on how his foot reacts to playing again.
"We'll see how he feels tomorrow," manager Buck Showalter said. "We'll take it each day as it comes."
Worth noting
• Right-hander Ubaldo Jimenez (5-9, 7.38 ERA) will return from the paternity list Tuesday. Despite his struggles this season and the fact that he hasn't pitched since July 8, Showalter said he's a candidate to start Thursday's makeup game at Minnesota. Showalter is weighing his options for that spot because he wants to give his young starters an extra day of rest.
In six career starts at Target Field, Jimenez is 4-1 with a 1.82 ERA.
Ryan Baillargeon is a reporter for MLB.com based in Baltimore. This story was not subject to the approval of Major League Baseball or its clubs.