Cardinals cap tough stretch with travel woes
Club arrives at New York hotel at 8:30 a.m. Monday morning after mechanical issues with flight
NEW YORK -- The trek from St. Louis to New York could not have gotten much worse for the Cardinals. After wrapping up a three-game series against the Dodgers on ESPN's Sunday Night Baseball at Busch Stadium, the club headed to the airport only to have mechanical issues halt their charter flight.
The Cardinals did not land in New York until around 6 or 7 a.m. ET on Monday, and they did not reach their hotel until around 8:30 a.m. -- "Just in time for bed," Cardinals manager Mike Matheny joked.
"There were a lot of things that didn't necessarily go as scheduled," Matheny said. "The most impressive thing was that we were stuck in our clubhouse and the guys were just doing their thing. I didn't hear any bickering or complaining.
"And then as things continued to get delayed, and as we landed, things didn't necessarily go as planned, but I didn't hear the guys barking and complaining, which would have been easy to do."
Due to the late arrival, Matheny told his players to take their time getting to the ballpark. When the visiting clubhouse at Citi Field opened at 3:40 p.m., there was nobody to be found. A little more than an hour later, the team strolled through the doors and prepared for the series opener against the Mets at 7:10 p.m.
The delayed trip to Flushing was the latest event in what has been a turbulent stretch for the Cardinals.
Between Wednesday at 1 p.m. and 1 a.m. Saturday morning, the club played 43 innings because of a doubleheader against the Padres on Wednesday, a nine-inning contest against San Diego on Thursday and a 16-inning marathon against the Dodgers on Friday. The team capped the weekend with a pair of losses to Los Angeles to make matters worse.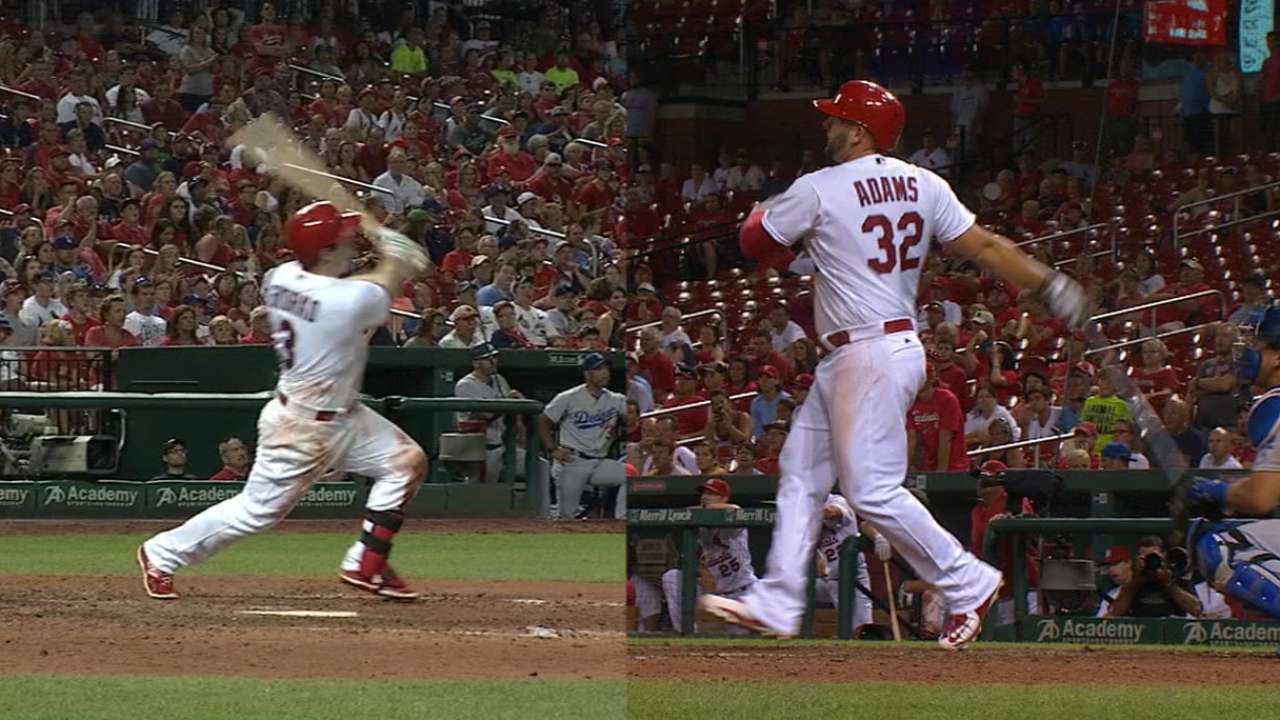 Through it all, though, Matheny is liking what he has seen from his team.
"It seems like every year you have this sort of thing," Matheny said. "I think it's real important not to belabor it. Everybody goes through it at some point in the year, whether it's the spring and you get all the rain and snow.
"It happens, and to us, it's one of those great challenges. ... I'm seeing a toughness from our group that's encouraging and exciting to see."
Troy Provost-Heron is a reporter for MLB.com based in New York. This story was not subject to the approval of Major League Baseball or its clubs.