Zimm, Norris to make another rehab start
Scuffling Sanchez to remain in Tigers' rotation for now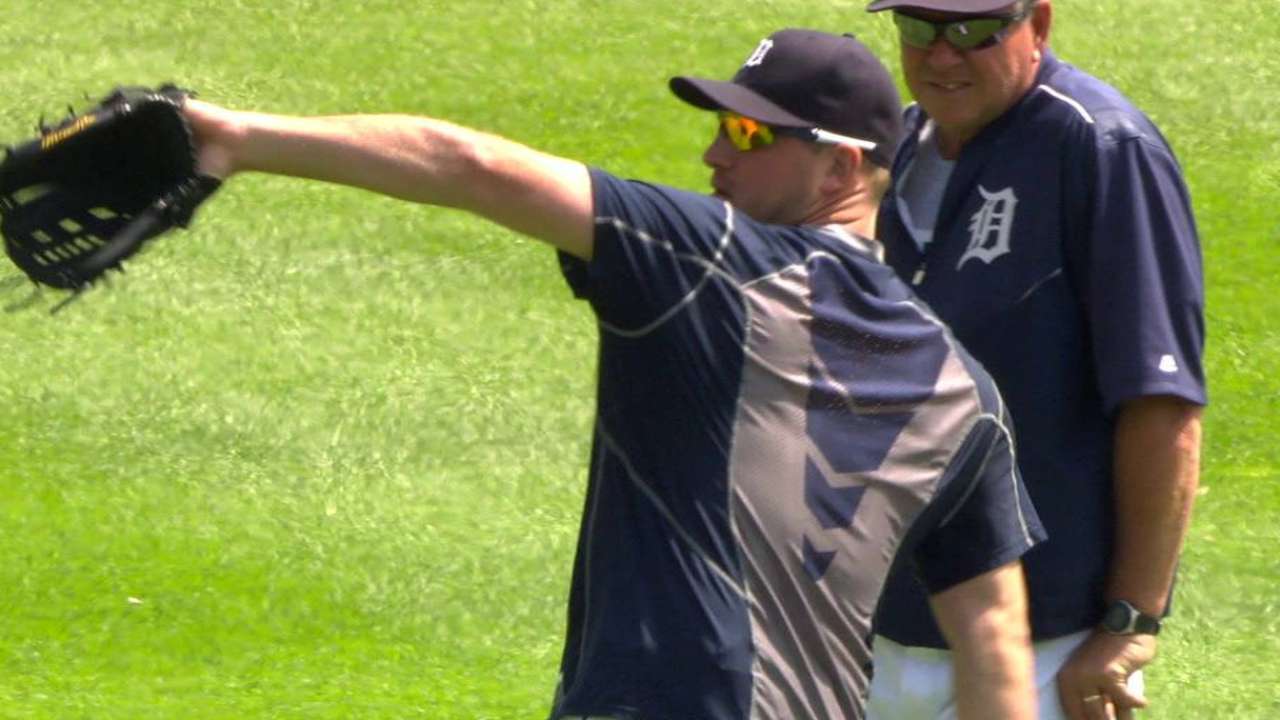 BOSTON -- Tigers starters Jordan Zimmermann and Daniel Norris will each throw at least one more rehab session in the Minor Leagues before rejoining the team.
Norris threw a shaky outing for Triple-A Toledo on Saturday. The left-hander allowed five hits, five earned runs and three walks while whiffing three through 4 2/3 innings. The silver lining? His ability to throw 80 pitches.
But Tigers manager Brad Ausmus still wants Norris to both refine his pitches and go deeper into games, expecting closer to 100 pitches.
"We want him to be healthy," Ausmus said before Monday's 4-2 win over the Red Sox. "We want to see better outings."
Meanwhile, Zimmermann only made it to 50 pitches for Toledo on Sunday. But his results were considerably different than Norris'.
The right-hander threw four scoreless innings, allowing four hits while striking out two. Still, Zimmermann will require another outing for Toledo based on his lack of innings.
"Zim felt rusty but healthy," Ausmus said.
All of this amounts to another start by Anibal Sanchez, who has a 6.56 ERA in 16 starts. The right-hander is 0-3 with a no-decision in his past four starts, giving up 19 earned runs.
Detroit's rotation will be altered after the series against Boston which ends Wednesday. The Tigers are set to play the Astros in the opener of a three-game series in Detroit on Friday. Ausmus said he will have an updated rotation at the start of the nine-game homestand.
"The rotation after Boston is probably going to get mixed up a little bit, it won't just roll over," Ausmus said. "It's not 100 percent set, we're going to play it by ear. But ultimately we're going to try and give [Michael] Fulmer an extra day or two."
Deesha Thosar is a reporter for MLB.com based in Boston. This story was not subject to the approval of Major League Baseball or its clubs.