Back in Boston, Salty reminisces on '13 title
Tigers catcher still keeps in touch with Pedroia, Papi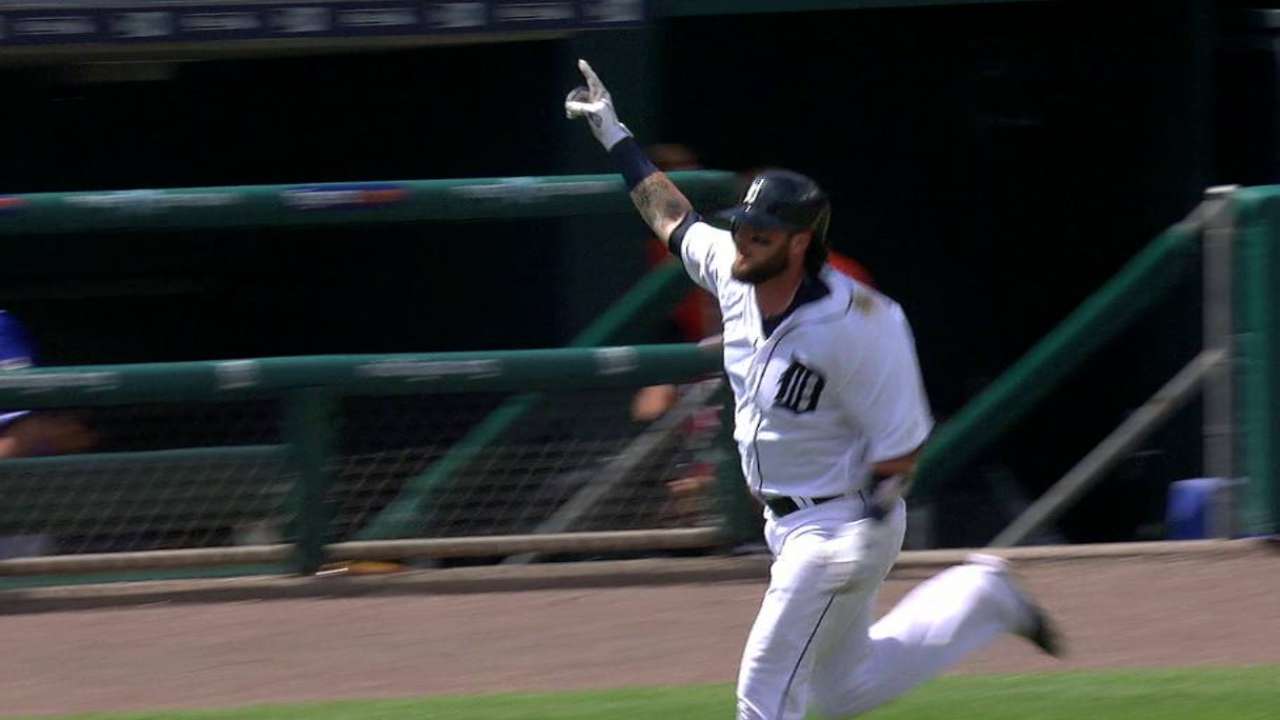 BOSTON -- Tigers catcher Jarrod Saltalamacchia feels like he never left Fenway Park as he returned to Boston on Monday for the first time since winning the World Series with the Red Sox in 2013.
Better known as "Salty," the catcher earned his championship ring and moved on to the Marlins and then the D-backs before landing with the Tigers. But he played the waiting game in the Rangers' clubhouse before his four-year run with the Red Sox.
"It's my first time back since we won in '13, so you know, just excited to be back," Saltalamacchia said before the Tigers' 4-2 win. "I feel like Boston gave me my second chance. I was in Texas, kind of sitting in Triple-A, and they traded for me and gave me the opportunity to play here. Kind of resurged, resurrected my career, I guess."
Saltalamacchia had to adjust to setting up camp in the visitors' clubhouse at Fenway. But thanks to his five years spent on the other side with the Braves and Rangers before coming to Boston, he knew how to get around with ease.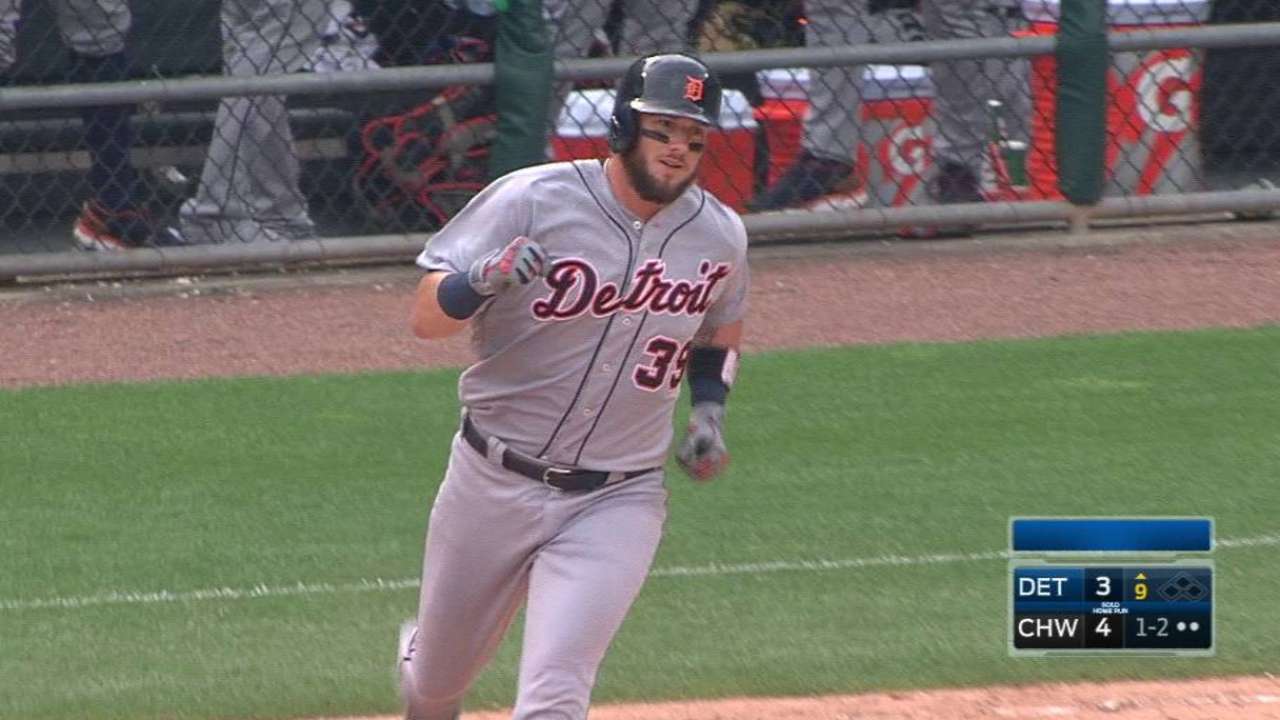 "It felt weird going on the other side, for sure," he said. "But I'd done it before I got there, so at least I knew how to get onto the field. Definitely felt a little different. But like I said, I'm glad to be back and I've always enjoyed playing here."
The catcher had the chance to catch up with his former teammates and hasn't missed a beat with players like Dustin Pedroia and David Ortiz over the years.
"I still kept in touch with those guys," Saltalamacchia said. "We're still all texting each other throughout the season, the past three years. Touched in with Pedroia and David. But you know, I made a lot of friends and met a lot of people here. So I'm definitely reconnecting with everybody."
While many fans, analysts and players are amazed at Ortiz's athleticism in his final year before retirement, Saltalamacchia isn't shocked.
Entering Monday, the Boston slugger was batting .332/.423/.671 at 40 years old. Ortiz also had 24 home runs and 81 RBIs.
"If anyone could put the numbers up that he's putting up, I'm not surprised by any means," Saltalamacchia said. "I know how hard he works, I know how smart he is. A lot of what he's doing right now is because of how smart he is on his approach at the plate.
"Knowing the different pitchers, having prepared, and confidence. The guy, he gave me confidence whenever he walked up to the plate just because of the way he went about his business and how he controlled himself."
Deesha Thosar is a reporter for MLB.com based in Boston. This story was not subject to the approval of Major League Baseball or its clubs.