Story named NL Player of the Week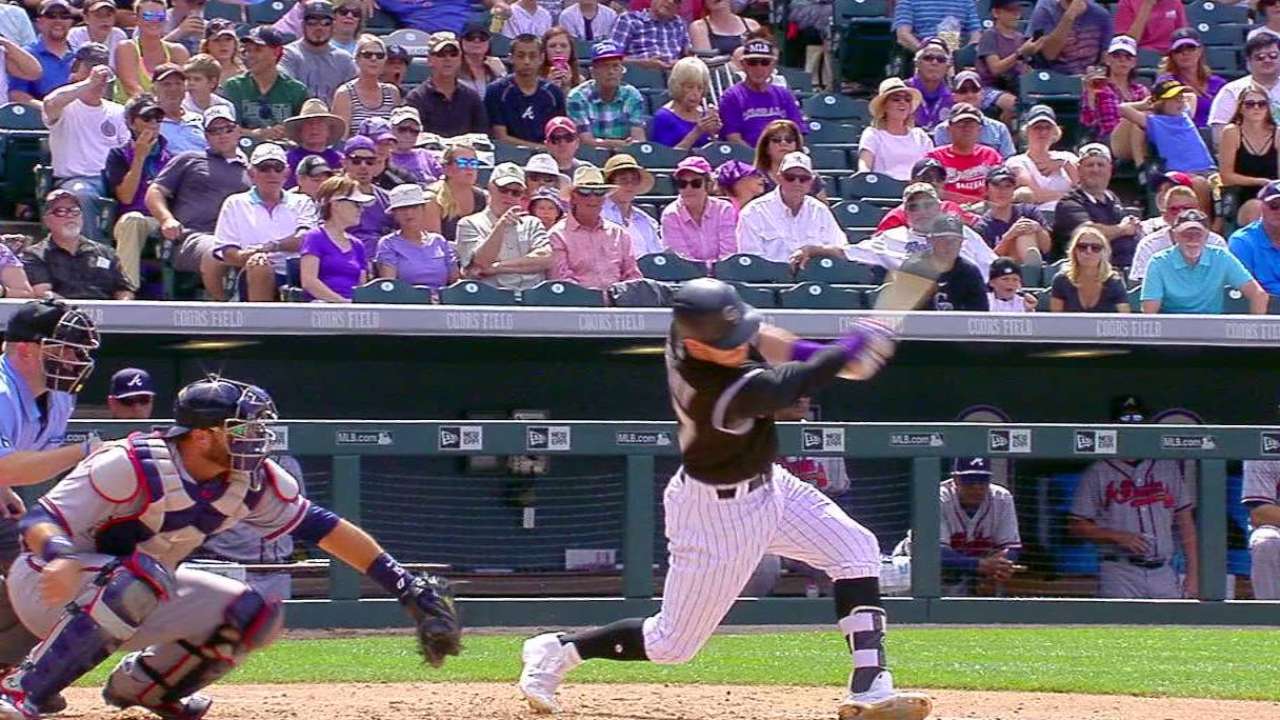 Trevor Story is the National League Player of the Week once again. The Rockies' rookie powerhouse took home the honor for the second time in his first Major League season on Monday.
The 23-year-old set the NL record for home runs by a rookie shortstop on Saturday against the Braves -- surpassing one of his predecessors, Troy Tulowitzki, with his 25th long ball of the year. Story added a second homer later in the game, and another on Sunday, his 27th, punctuating a week in which he crushed six big flies.
"After the season, I can look back and enjoy," Story said after setting the record. "But right now, I'm in a grind mode -- head down, working."
In addition to his six home runs, Story batted .478 during the week with a 1.304 slugging percentage in seven games at Coors Field, recording four multihit games and driving in 12 runs.
Story led the Major Leagues in homers and slugging percentage for the week, and he tied for the lead in RBIs. His batting average was the seventh highest in baseball and third highest in the NL.
Story's first NL Player of the Week honor came after the first week of the season, when he burst onto the Major League scene with a record seven home runs in his first six career games.
"Nobody goes six months in this league without a hiccup," said manager Walt Weiss. "You have to face adversity and battle through it and shorten those times where you're going to struggle, and he's been able to do that as a young player. He's had rough stretches here and there but he never gets derailed. ... That says a lot for a young player in this league."
David Adler is a reporter for MLB.com based in New York. Follow him on Twitter at @_dadler. This story was not subject to the approval of Major League Baseball or its clubs.