Bucs' rookies could have major roles in stretch run
Young pitchers Taillon, Kuhl, Glasnow may be crucial to Pirates' postseason push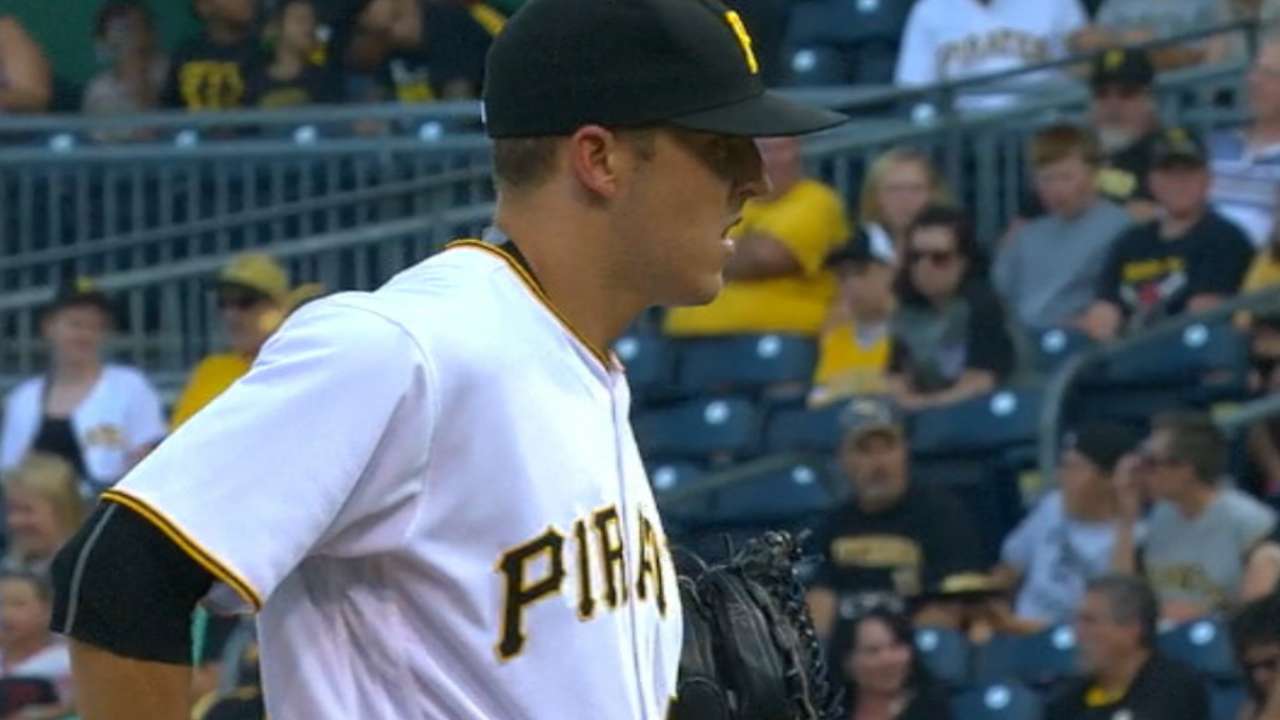 PITTSBURGH -- With a brother who's a doctor, a sister who's a lawyer and another brother with a Ph.D., Jameson Taillon's parents get asked the same question time and again.
"What are you putting in the water?"
Their response is fairly simple, Taillon says. When a handful of driven, like-minded individuals cluster together, they rub off on one another. They police each other, and they inspire each other -- no need to spike the water.
With the Aug. 1 non-waiver Trade Deadline approaching, the Pirates have three rookie pitchers in or near their rotation. Nine players made their Major League debut with Pittsburgh in the first half of the season. When competing for a trip to the Majors or finding that consistency once they get there, the trio of Taillon, Chad Kuhl and Tyler Glasnow have worked together to sharpen their skills and prepare each other.
"When we were in Triple-A, we were all going through the same thing together, so we had that boat -- hype, whatever, wanting to make the next step," Taillon said. "We didn't really compete against each other, we competed with each other. But we were all in the fight together, and that still applies."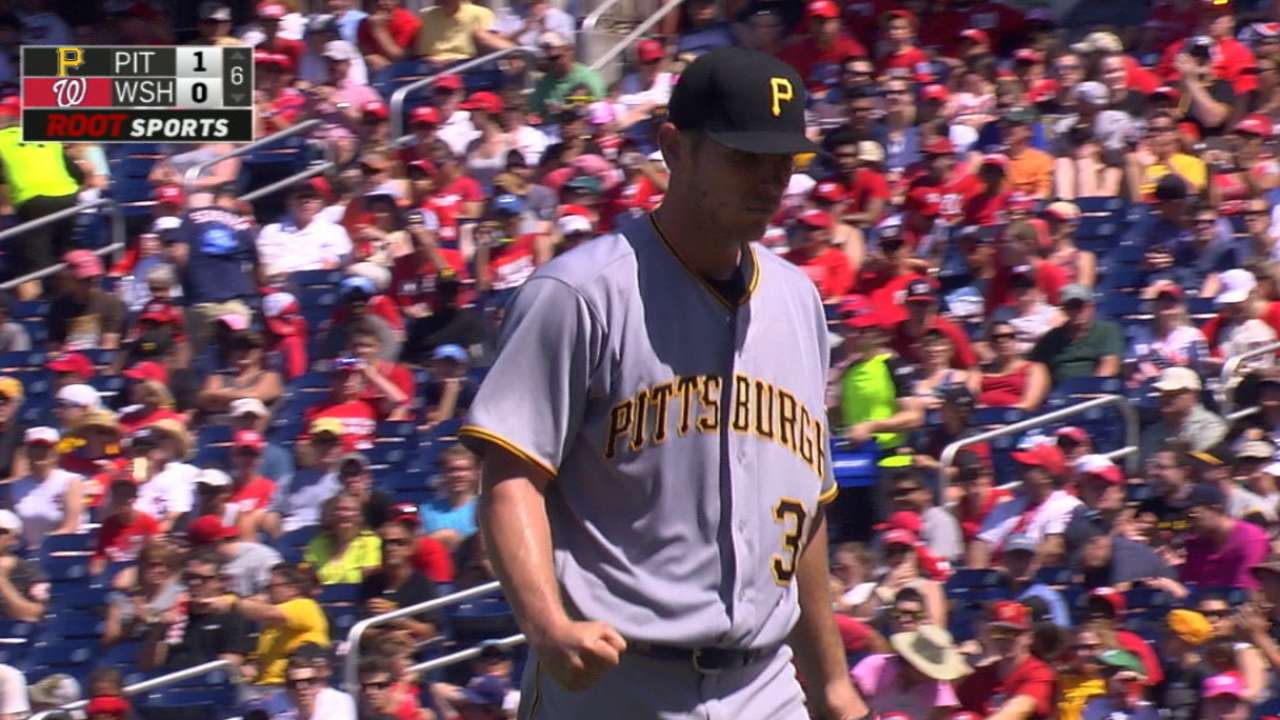 As the Pirates look to play into the postseason, they could benefit from a more mentally and physically experienced pitching group. General manager Neal Huntington has made it clear he would like to add pitching, but the young potential they already have sets the bar high.
Taillon has made seven Major League starts, and he hasn't registered a walk in his three most recent appearances. Though Glasnow has landed on the disabled list with right shoulder discomfort and Kuhl left his Triple-A start on Saturday with right triceps discomfort, the trio has certainly helped Pittsburgh get through the month Gerrit Cole spent injured. Depending on Glasnow and Kuhl's diagnoses, they could still help -- fortunately, the Bucs have enough off-days coming up to ration with a four-man rotation, if need be.
"They're not rookies by the postseason, if they get enough experience," Huntington said. "If they have stuff, if they have discipline, if they have the ability [to] control the adrenaline and their emotions, sometimes they have that more than the veteran guys who have been around for eight or 10 years."
Manager Clint Hurdle credits Triple-A coaches as well as development personnel for preparing the train of rookies -- including Steven Brault, Wilfredo Boscan and Josh Bell -- to arrive in Pittsburgh.
"Vision without action is hallucination," Hurdle said. "It's daydreaming. We had the vision, but then the work goes into play, and these guys do get ready. They were prepped for their opportunities here while they were down there. I mean, it's kind of a cool gig we've got going on and how it works."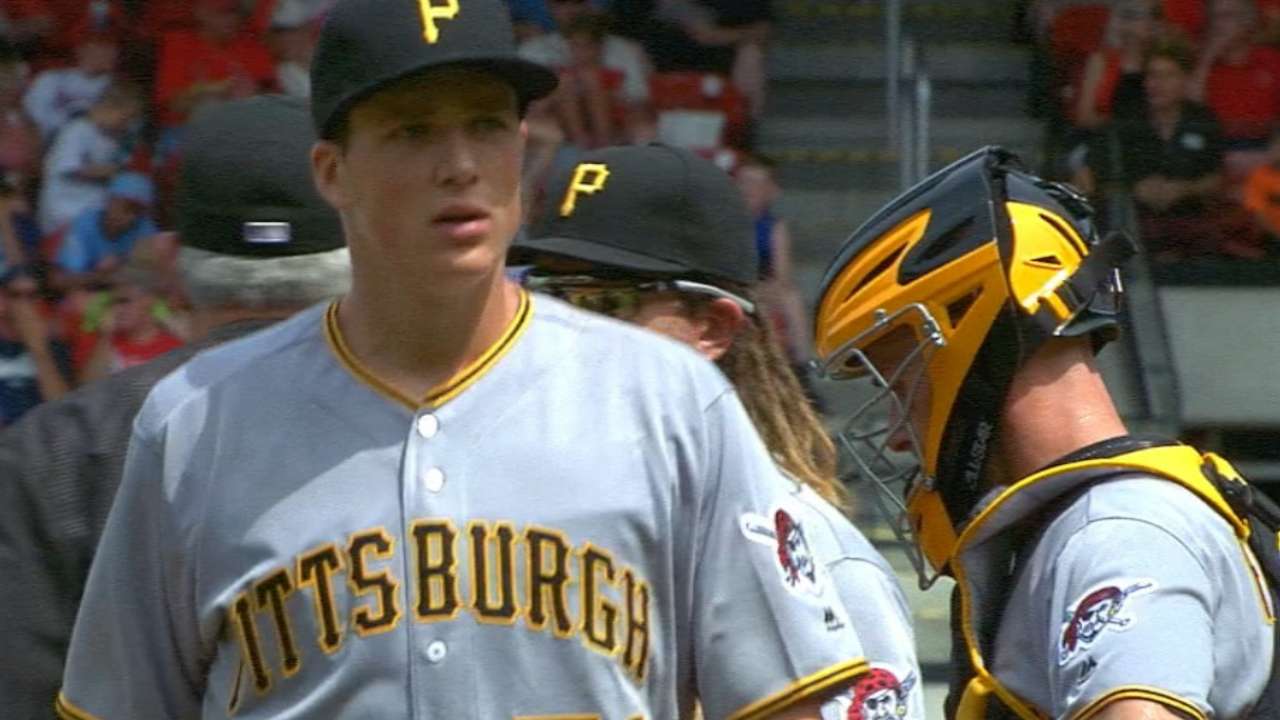 It hasn't been a seamless process, as Glasnow's most recent outing indicates. He gave up five stolen bases and three free passes in three-plus innings before leaving due to injury. Taillon has spent time on the DL with right shoulder fatigue. But the moments of potential and poise have instilled confidence in Huntington that the Pirates have a good young group to pluck from.
"You notice they're rookies, because their statistic sheet says they're rookies," Huntington said. "Not necessarily because of typically how they act on the field or carry themselves on their feet."
Sarah K. Spencer is a reporter for MLB.com based in Pittsburgh. This story was not subject to the approval of Major League Baseball or its clubs.