Inbox: Would the Braves trade Teheran?
Beat reporter Mark Bowman answers questions from Atlanta fans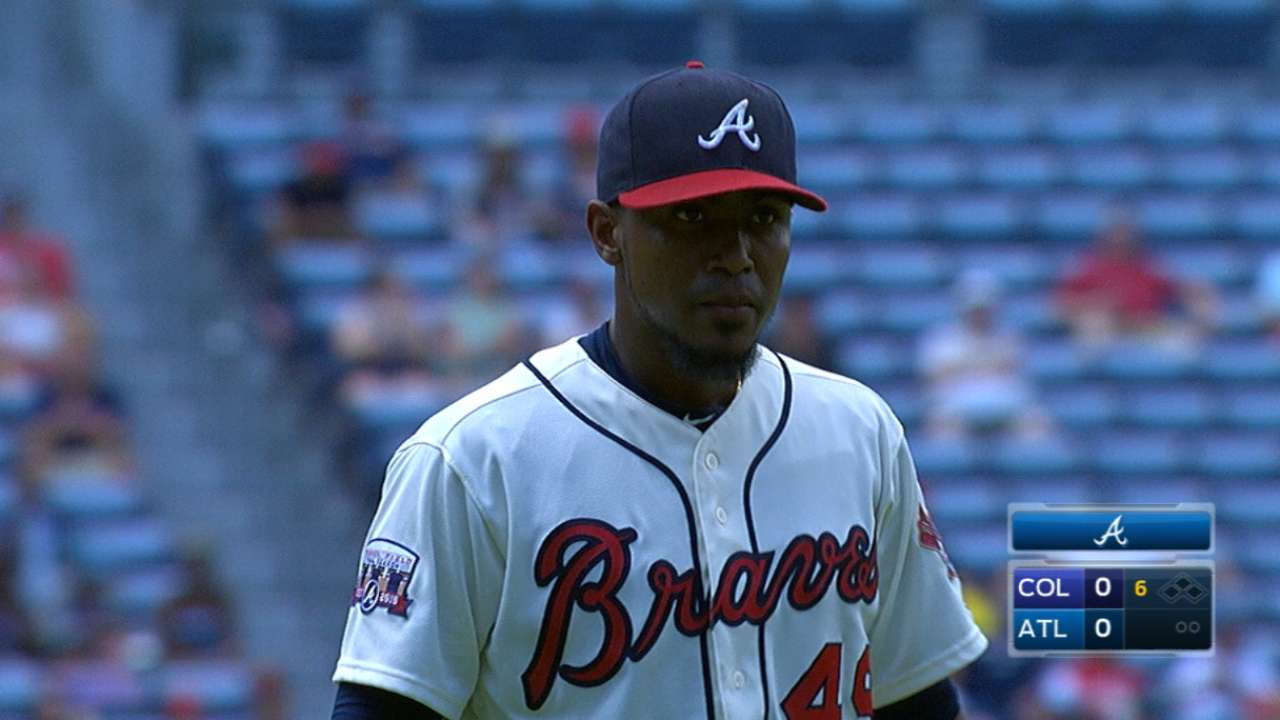 Should we feel confident that the Braves really will not trade Julio Teheran?
-- Jason P., Charlotte, N.C.
Though the Braves might have evaluated potential returns for Teheran, they have now seemingly decided to pair him with Freddie Freeman as essentially the only two "untouchable" pieces on their current big league roster. You've heard them say, "We don't want to trade (fill-in-the-blank)," only to see Craig Kimbrel and Evan Gattis go elsewhere in the past. But this time, they have reason to stick to their word.
Yeah, trading Teheran might have yielded a big return, but it would have also created a significant void in the rotation over the next few seasons.
The price of pitching is steep, and controlling Teheran at an average of $9.3 million per season through 2020 could easily prove to be a bargain. His presence next year would once again take some pressure off Mike Foltynewicz and Matt Wisler as they develop.
So as Atlanta looks toward 2017 with hope to be much more competitive than it's been the past two seasons, it makes sense to keep Teheran and also possibly spend time this offseason finding an affordable veteran to add to the rotation on a short-term basis. This would help bridge the gap toward the arrivals of Sean Newcomb and Lucas Sims, both of whom could find firm roles in the rotation by 2018.
As for those fans clamoring to trade Teheran for a big bat, the Braves should be able to address their need for power when they enter this offseason with plenty of payroll flexibility. A specific number has not been provided, but even with a conservative estimate, they should have at least $60 million to spend.
Would the Braves trade Jeff Francoeur?
-- Denise M., Birmingham, Ala.
Because they like the leadership that Francoeur brings to the clubhouse, the Braves have long made it clear they have no intention to trade him. They have proven that when they have asked for a team's top 10 prospect whenever anybody has called inquiring about the veteran outfielder.
It seems likely Francoeur will remain with Atlanta throughout the remainder of this season, and he will quite likely re-sign with the club this offseason.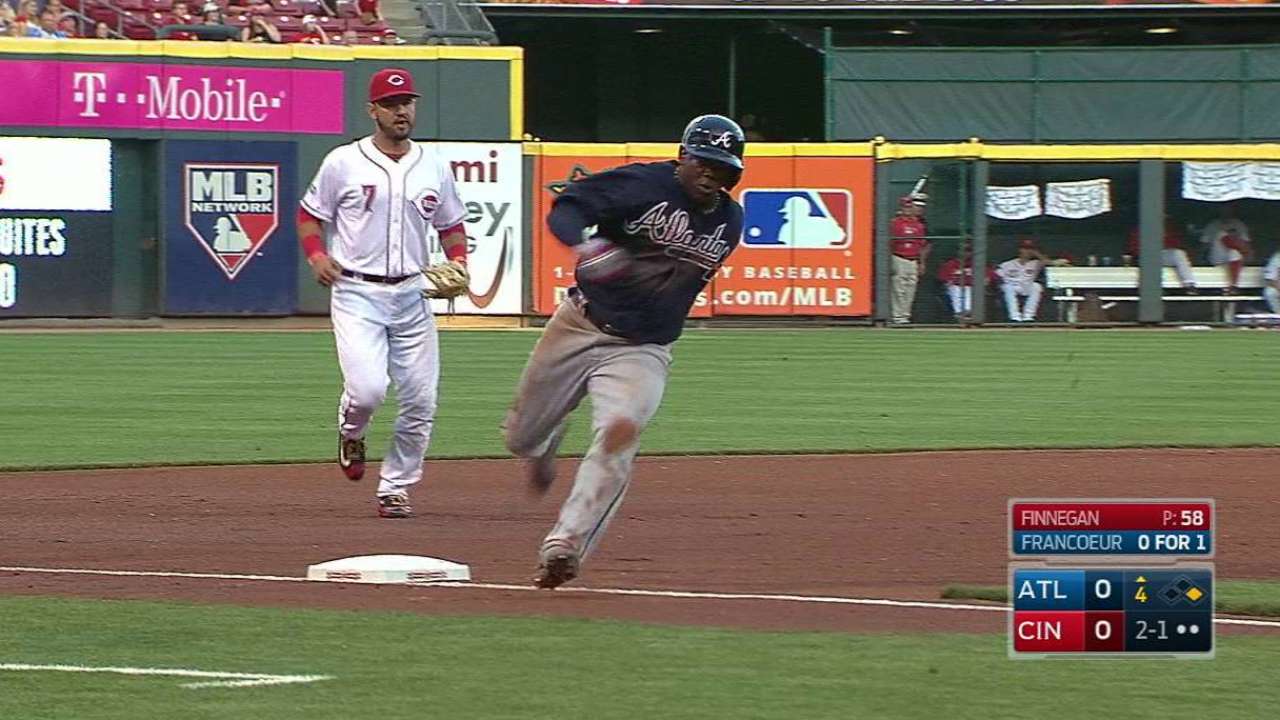 How can contending teams have interest in poor performing veterans like Erick Aybar, Jim Johnson, Lucas Harrell and A.J. Pierzynski?
-- Ryan M., Augusta, Ga.
For the most part, they don't. There's a greater likelihood of Aybar being released than traded, while Pierzynski has essentially no trade value. The interest being shown from a handful of teams for Harrell would simply satisfy depth issues and warrant a minor return, similar to the ones the Braves gained for Jhoulys Chacin and Jason Grilli earlier this year. Trading Johnson or Gordon Beckham might warrant a return of a mid-level prospect. Some teams might like to add Johnson's experience to their middle-inning mix. But the results he has produced after being traded in the past have created a need for the buyers to beware.
What would it take to get Chris Sale?
-- Andy B., Kennesaw, Ga.
The Braves have done their due diligence over the past couple years by simply monitoring what it might take to acquire Sale if he ever became available. But they have not had any recent discussions regarding Sale with the White Sox, and quite frankly, I don't anticipate them doing so in the near future.
Sale can be controlled for an average salary of $12.67 million over the next three seasons. Even with Saturday's uniform-carving incident fresh in their memory, the White Sox will not part ways with one of the game's best starting pitchers unless they get a king's ransom (one that would easily trump what the Braves gained for Shelby Miller). The ransom Atlanta would need to deliver would likely start with Dansby Swanson and include at least two of its other top 10 prospects. Needless to say, that's not going to happen. But 'tis the season to enjoy a juicy rumor.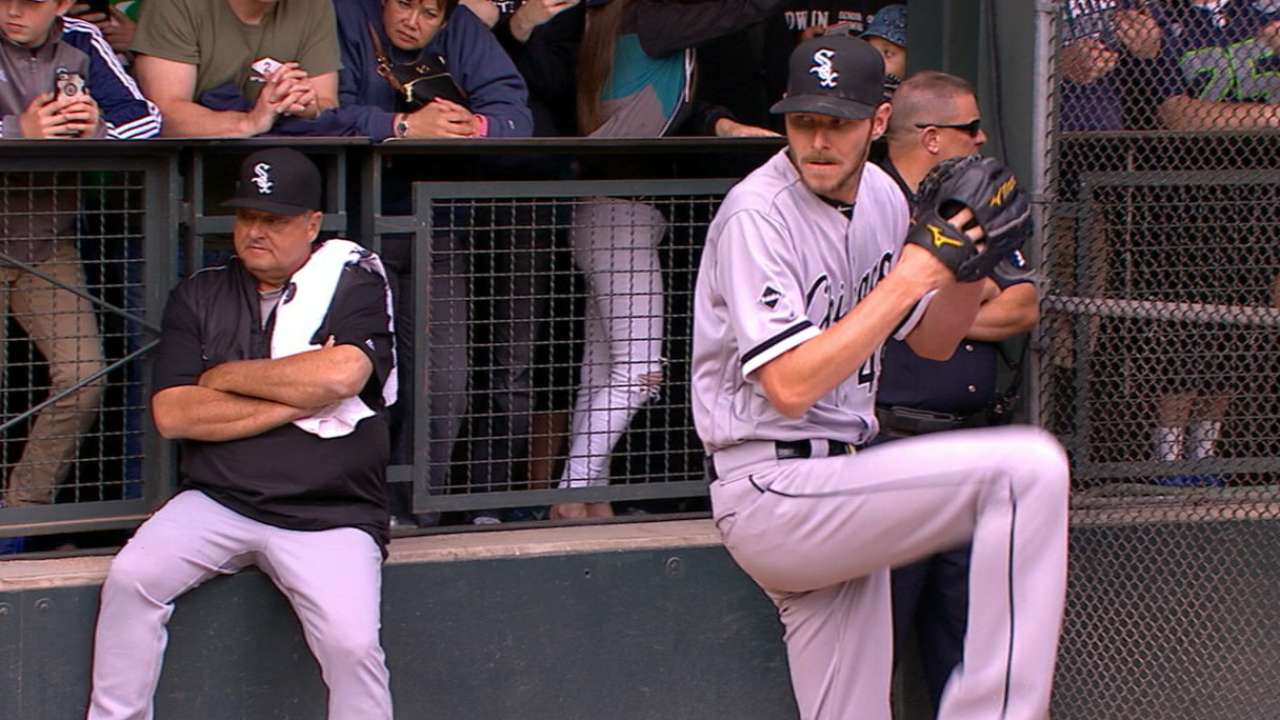 If Shelby Miller is indeed available, would the Braves pursue him?
-- Joe K., Milwaukee
My initial thought is the D-backs would never let this happen, and then I remembered there was also once reason to believe they would never trade Swanson, Ender Inciarte and Aaron Blair for Miller.
Dating back to his days with the Cardinals, Miller has allowed his mind to minimize his tremendous physical talents. His inability to deal with the pressure created by the trade has led him back to his current status as a Triple-A pitcher. But had he remained within the comforts he found in Atlanta last year, I believe this season would have unfolded much differently for him.
With two arbitration-eligible years remaining, Miller is exactly the kind of affordable veteran pitcher the Braves would like place in a rotation with Teheran, Foltynewicz and Wisler next season. Yeah, it's not going to happen. But since we're on the topic, wouldn't it be fun if Coppolella called D-backs general manager Dave Stewart and said, "Any interest in Blair for Miller?"
Mark Bowman is a reporter for MLB.com. This story was not subject to the approval of Major League Baseball or its clubs.