Experts tab Raines, Bagwell for '17 HOF class in poll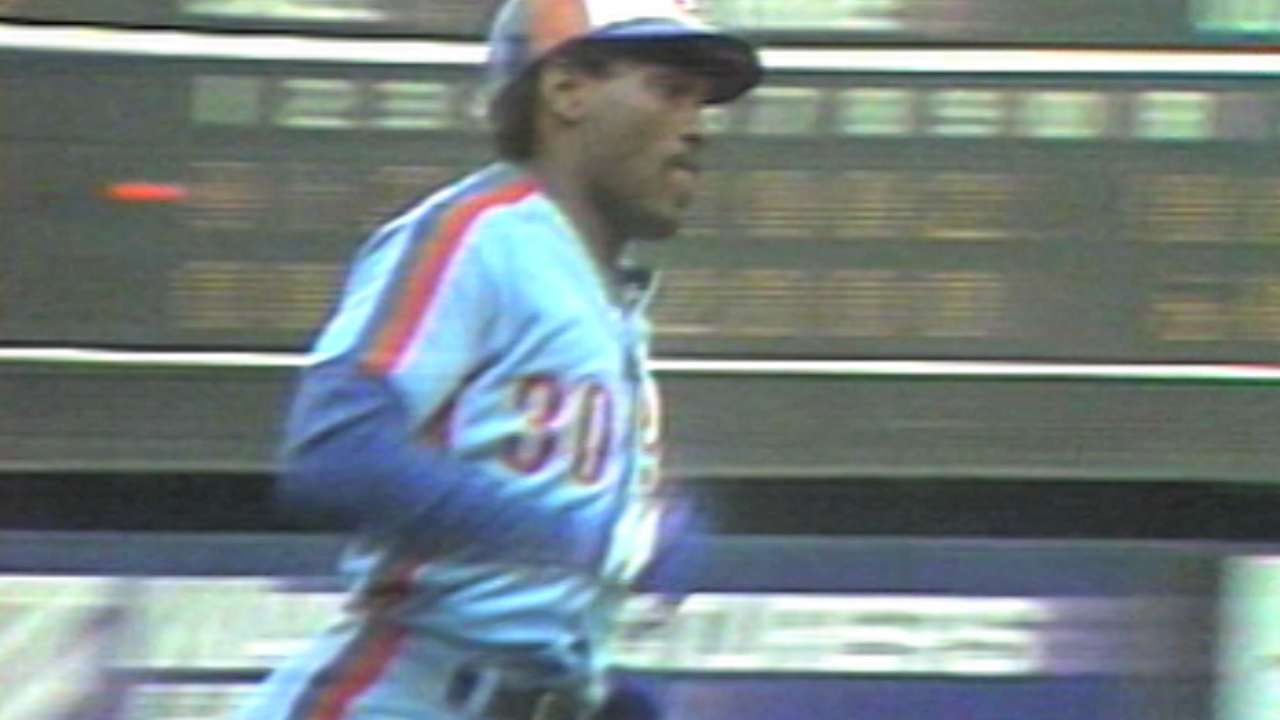 As soon as the announcement was made that Mike Piazza and Ken Griffey Jr. were elected to the National Baseball Hall of Fame early this year, the guessing game as to who would make the cut in 2017 began. The majority of insiders and voters agreed that there would again be two voted in: Tim Raines and Jeff Bagwell. An informal poll of MLB.com reporters, columnists and insiders suggests the same.
In our poll, Raines and Bagwell were the only two candidates to exceed the 75 percent mark required to gain election to the Hall. Raines is an overwhelming favorite to be elected in 2017, whereas Bagwell received a much more modest vote total.
Making the cut (75 percent or more of vote)
Tim Raines (90.2 percent)

2016 Hall of Fame Inductions
The case for Raines has gained momentum during his nine years on the ballot, and it looks like he'll get in just in time, as 2017 will be his last on the ballot. Raines' career hasn't changed since he retired, of course. But a more forward-thinking, metric-minded voting body realizes penalizing a player for drawing more walks at the expense of a handful of base hits is pure silliness. A case could be made that Raines is the second-best leadoff hitter of all-time, and he also ranks fifth all-time in steals. Should he be punished just because Rickey Henderson was better? Verdict: Raines is in.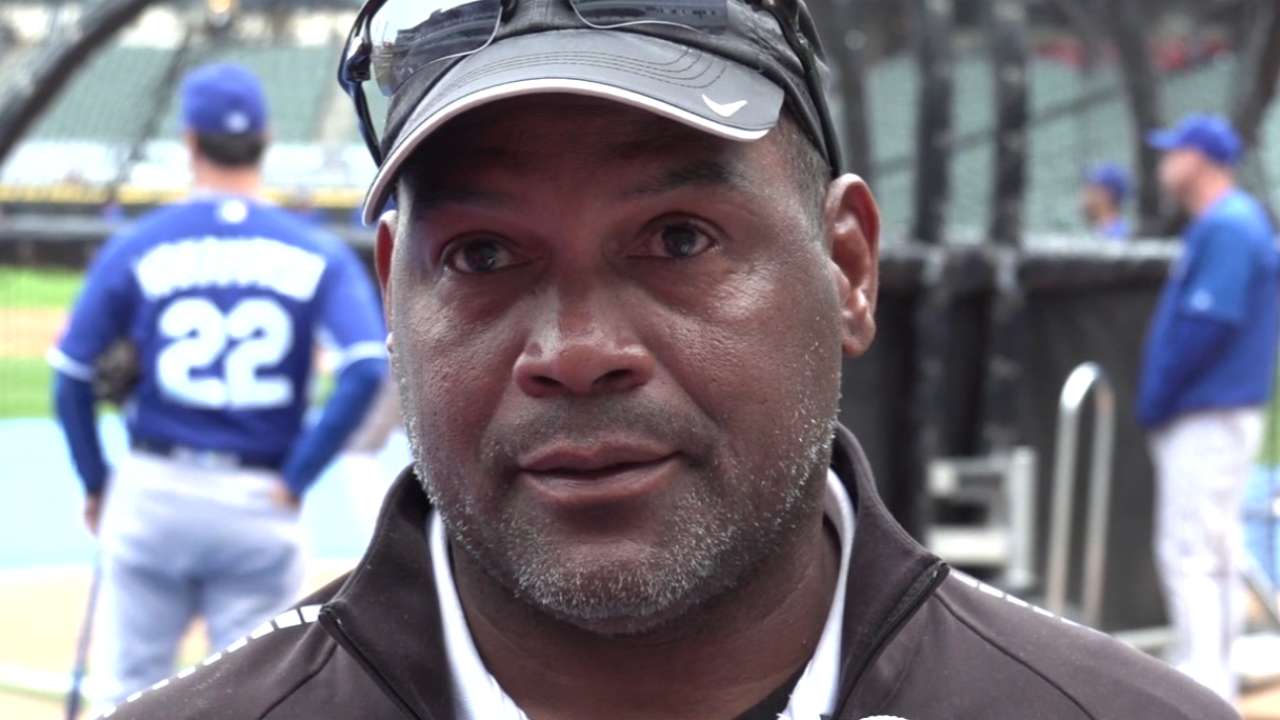 Jeff Bagwell (80.5 percent)
Bagwell finished last year with 71.6 percent of the vote, and historically, all candidates who garnered at least 68 percent of the vote eventually got in. So, 2017 looks pretty good for Bagwell, who will be on the ballot for the sixth time. Bagwell actually finished a little higher on our poll last year, at 82.35 percent. But we're guessing that in the real election, he'll continue to trend up. Bagwell's 71.6 percentage last year was way up from 55.7 in 2015. The huge jump had more to do with approximately 100 voters who no longer cover baseball losing voting privileges -- Bagwell actually only received nine more votes last year than in '15. What hasn't changed, of course, are his credentials -- a slash line of .297/.408/.540, 449 homers, 488 doubles, 2,314 hits and 1,529 RBIs. His career OPS+ of 149 ranks 37th all-time.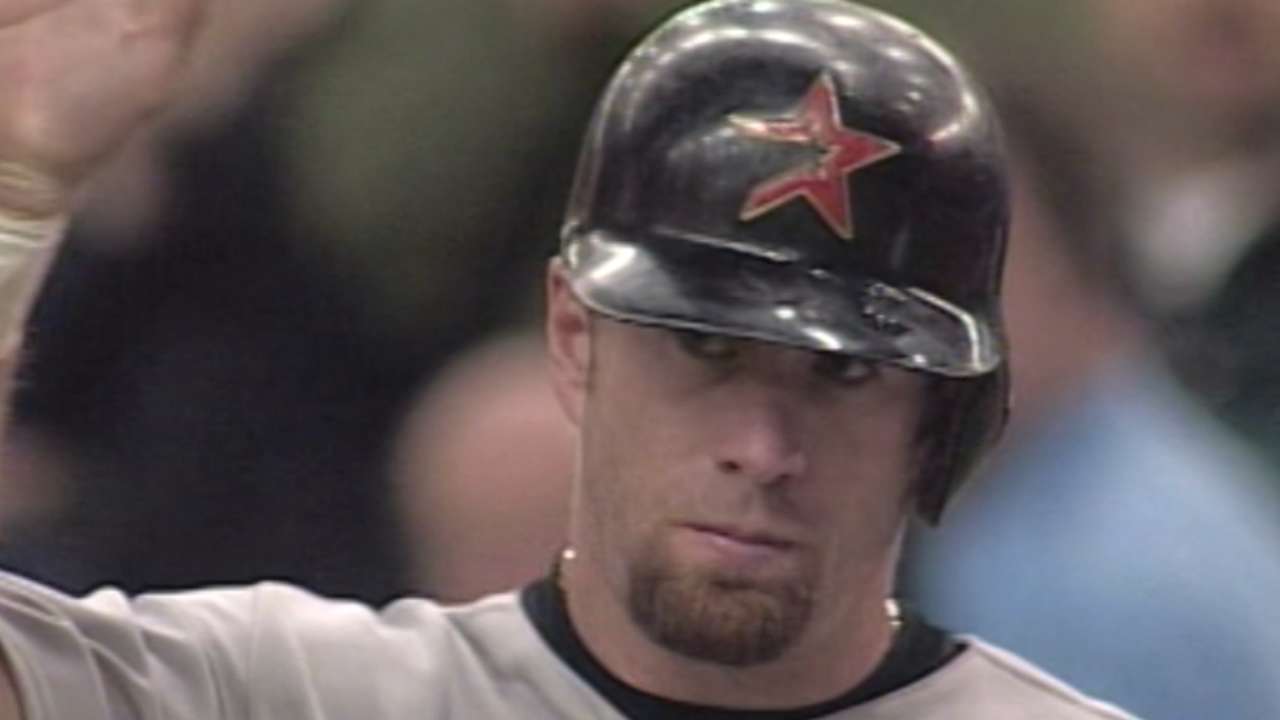 Wait 'til next year? (50-74.9 percent of vote)
Roger Clemens and Barry Bonds will be halfway through their eligibility in 2017, and our poll, a small sampling of a much larger voting body, suggests they may have a chance to be elected before their 10 years is up. The PED cloud will continue to plague both, but in this particular survey, they're receiving considerably more support than they did in the actual Baseball Writers' Association of America vote. On that ballot, neither Bonds (44.3 percent) nor Clemens (45.2 percent) came close to the mid-60s.
Ivan Rodriguez (70.7 percent)
Clemens (68.3 percent)
Bonds (65.9 percent)
Trevor Hoffman (61 percent)
Curt Schilling (58.5 percent)
Mike Mussina (53.7 percent)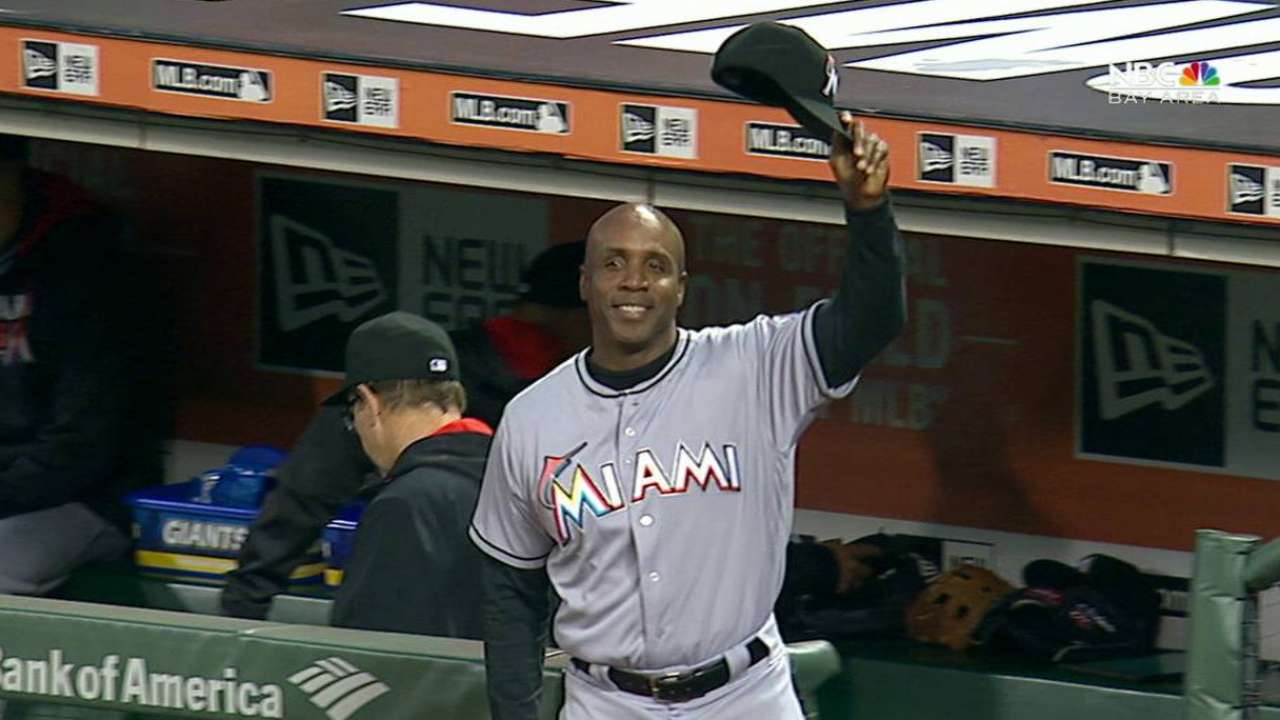 Missing the cut (5-49.9 percent of vote)
Candidates are in this category because they fell under the 50 percent mark, but that in no way indicates they're not Hall of Fame worthy. Vladimir Guerrero, for example, is on the ballot for the first time and should see a huge spike on future ballots. Whether he's a Hall of Famer is debatable, but a career slash line of .318/.379/.553 indicates he'll be in the conversation for many years to come (if he lasts that long on the ballot).
Edgar Martinez (48.8 percent)
Guerrero (46.3 percent)
Manny Ramirez (36.6 percent)
Lee Smith (31.7 percent)
Larry Walker (26.8 percent)
Gary Sheffield (14.6 percent)
Fred McGriff (14.6 percent)
Jeff Kent (12.2 percent)
Sammy Sosa (7.3 percent)
Billy Wagner (7.3 percent)
Leaving the ballot (Less than 5 percent)
Mike Cameron, Javier Vazquez, J.D. Drew, Jorge Posada, Magglio Ordonez, Tim Wakefield, Derrek Lee, Edgar Renteria, Melvin Mora, Carlos Guillen, Jason Varitek, Orlando Cabrera, Aaron Rowand, Pat Burrell, Freddy Sanchez, Arthur Rhodes, Julio Lugo, Danys Baez.
Alyson Footer is a national correspondent for MLB.com. Follow her on Twitter @alysonfooter. This story was not subject to the approval of Major League Baseball or its clubs.