Yankees net MLB-best third Bullpen of Week honor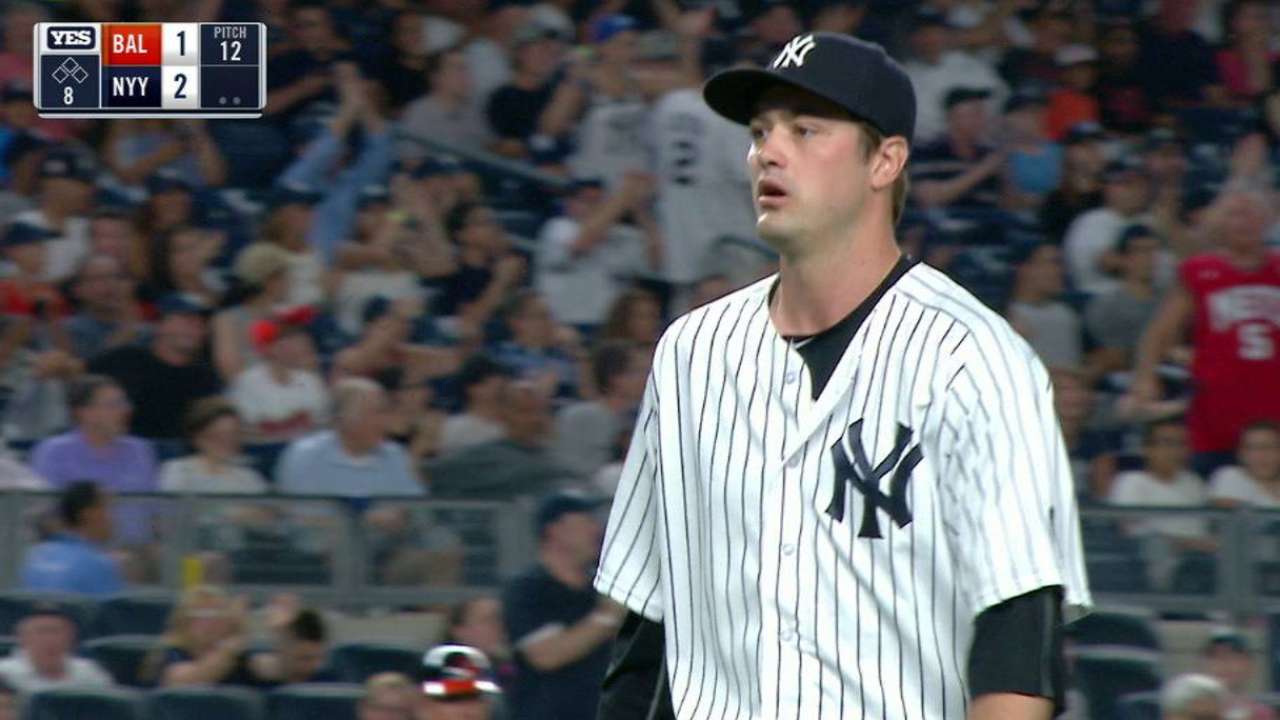 The Trade Deadline could change things, but last week the Yankees' relief corps remained fully stocked. That group, led by their trio of flamethrowers at the back end, has shown just how potent it can be over the first 10 days of the second half, earning the Bullpen of the Week award presented by the Hartford.
It's the third time this season the Yankees have taken that honor, the most of any team.
As part of the MLB Prevailing Moments program, each Monday throughout the 2016 season, MLB.com is honoring the "Bullpen of the Week presented by The Hartford." An industry-wide panel of MLB experts, including legendary stats guru Bill James, constructed a metric based on James' widely renowned game-score formula, to provide a weekly measurement of team-bullpen performance.
BULLPEN OF THE WEEK WINNERS
Here's how the Bullpen Rating System is compiled for each week (this week also included three extra games, from after the All-Star break). For reference, a weekly score of 100 is considered outstanding:
• Add 1.5 points for each out recorded
• Add 1.5 points for each strikeout
• Add 5 points for a save
• Subtract 2 points for each hit allowed
• Subtract 4 points for each earned run allowed
• Subtract 2 points for each unearned run allowed
• Subtract 1 point for each walk
• Subtract 5 points for a blown save
The New York bullpen racked up 151 points to run away with the award. The unit pitched 33 innings over 10 games, allowing three runs on 18 hits, walking 11 and striking out 31. It went 4-for-5 in save opportunities as the club posted a 6-4 record.
If trade rumors bothered Aroldis Chapman at all, he didn't show it, converting all three of his save chances over six scoreless innings. He walked two and struck out six while opponents went 2-for-19 against him. Left-hander Andrew Miller had a rare hiccup on Friday against the Giants, when he was charged with a blown save, but he and righty Dellin Betances still combined to allow just two runs on five hits over nine innings, with 12 strikeouts. The Yankees also got some strong work from lesser-known pitchers, such as Chad Green, Nick Goody and Anthony Swarzak.
Any successful bullpen must overcome some unexpected circumstances, and the Yankees were no exception this week. Here is a look at their biggest obstacle:
The unexpected: Yankees manager Joe Girardi used the trio of Betances, Miller and Chapman to nail down close wins over the Red Sox and Orioles last Sunday and Monday. So with New York leading Baltimore heading into the late innings the next night in the Bronx, he looked elsewhere for relief.
How they prevailed: The Yankees led, 3-1, with one out in the top of the sixth inning, when Girardi replaced starter Nathan Eovaldi with Swarzak. Entering with the bases loaded, Swarzak got Major League home run leader Mark Trumbo to pop up and then did the same to the dangerous Jonathan Schoop. The righty followed that with two more perfect frames before giving way to Goody, who struck out the side in the ninth to finish off a 7-1 win.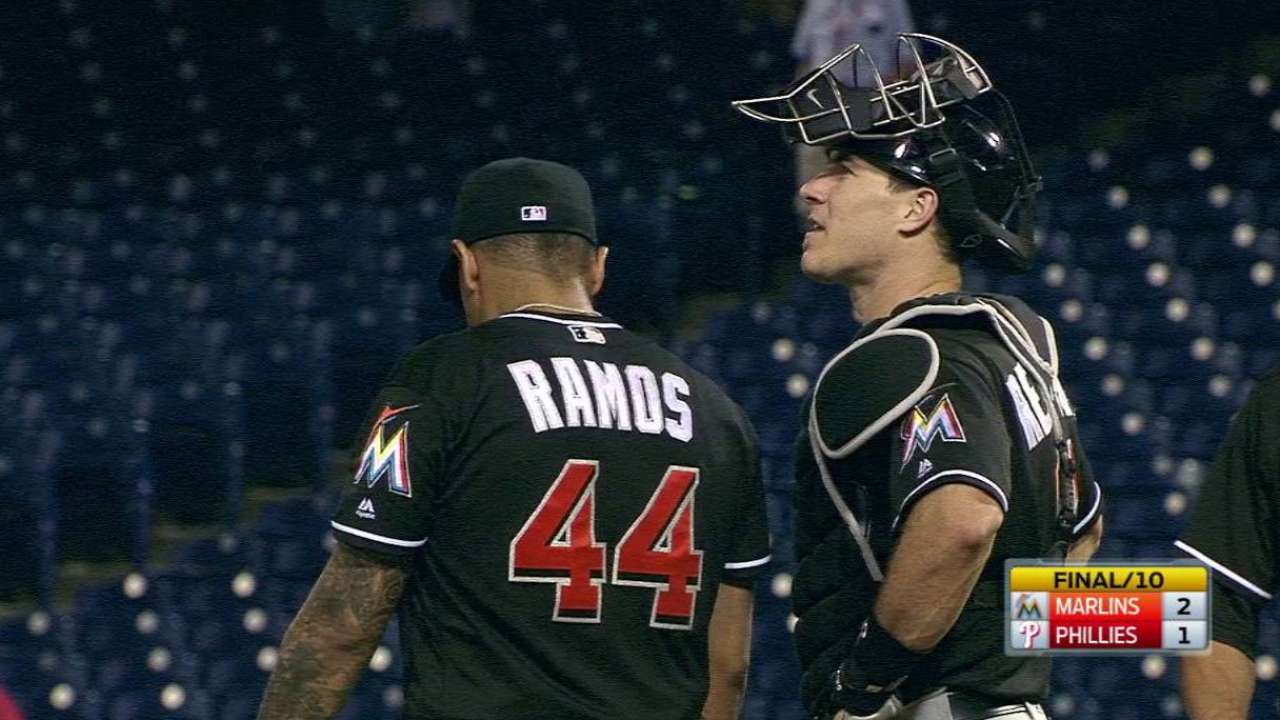 The Yankees weren't the only team with an effective bullpen this past week. The Marlins finished as the runner-up for the award, with 132.5 points, posting a 2.30 ERA and striking out 35 batters over 31 1/3 innings. All-Star closer A.J. Ramos helped lead the way by racking up seven K's and allowing three baserunners while saving each of the four games in which he appeared -- three of them one-run victories.
Andrew Simon is a reporter for MLB.com. Follow him on Twitter @AndrewSimonMLB. This story was not subject to the approval of Major League Baseball or its clubs.