Quintana's gem couldn't come at better time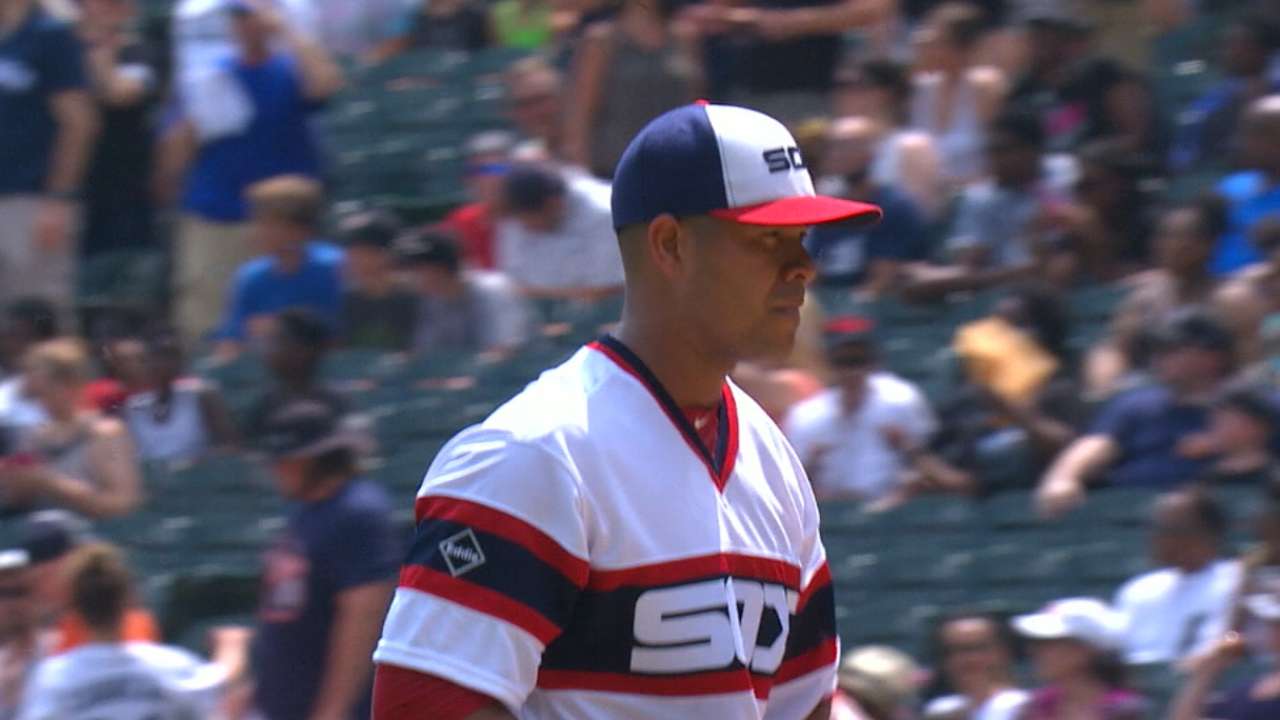 CHICAGO -- It was the kind of performance that bolstered both sides of the debate about whether the White Sox should trade Jose Quintana.
The left-hander's 6 2/3 scoreless innings in Sunday's 5-4 win in the finale with the Tigers were also just what the White Sox needed in the finale of a rain-soaked, adversity-riddled four-game series against the Tigers at U.S. Cellular Field.
Closer David Robertson allowed three solo homers in the ninth to blow his fourth save and leave Quintana with a no-decision, but Quintana was still pleased by the series split.
"That's part of the game, when they tied the game in the ninth," he said. "But we won, that's most important. I threw a lot of good pitches and we had good defense, too."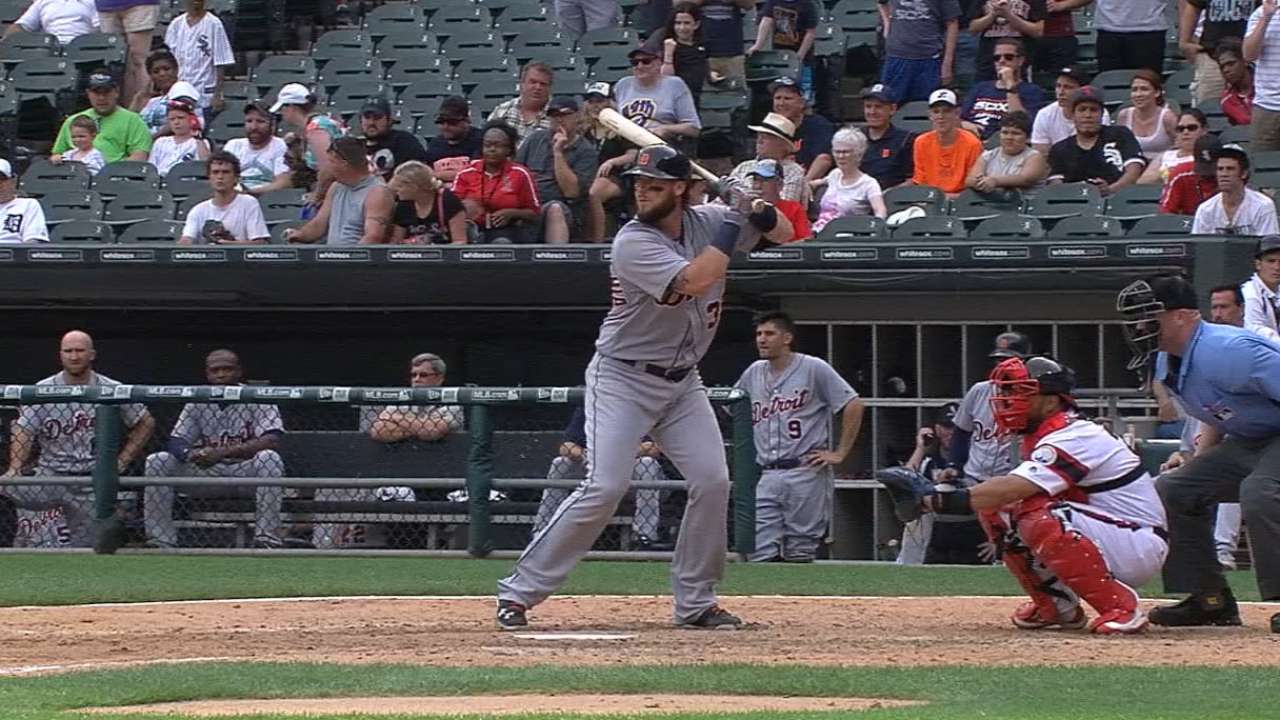 Quintana cruised through most of his outing. He allowed only one hit and one walk in the first five innings, then appeared to tire a little in his final 1 2/3 frames.
After allowing a two-out double to Jose Iglesias in the sixth, Quintana struck out Miguel Cabrera to end the inning. He left after getting the first two outs in the seventh, with the second coming on a nice running catch in deep center field by J.B. Shuck.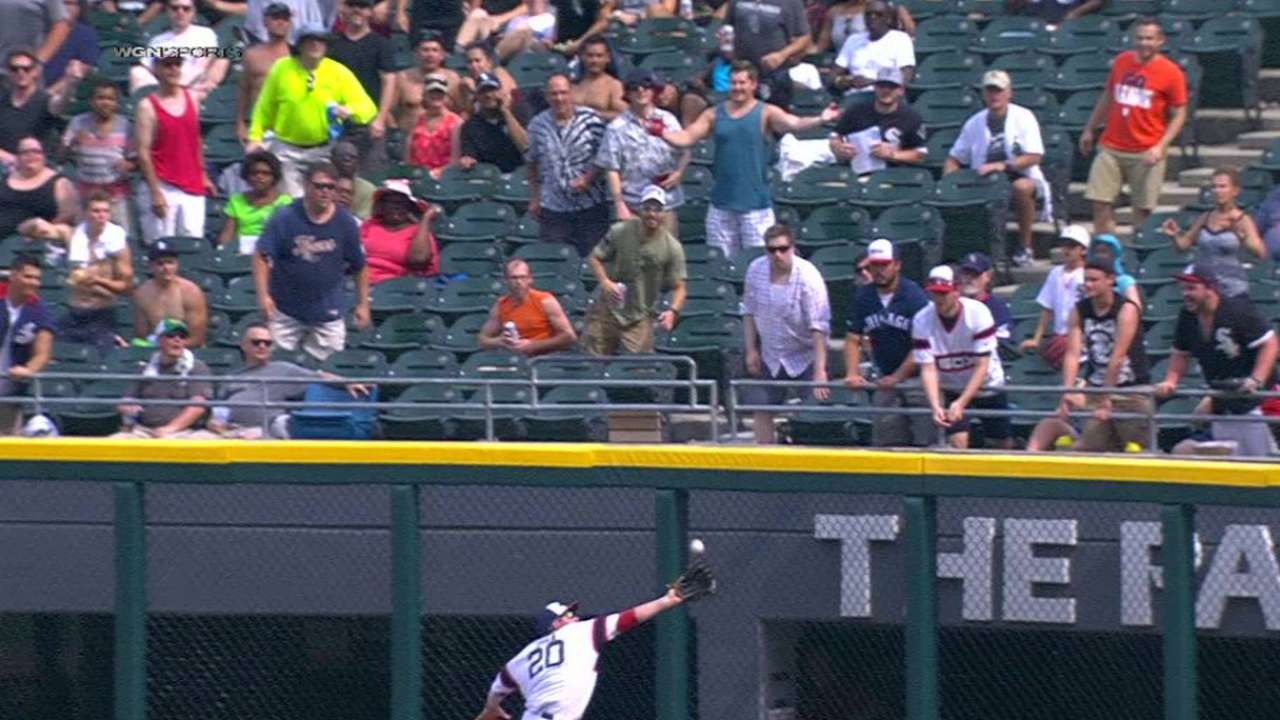 Chicago's bullpen handled the rest, but had a couple hiccups, likely the result of being taxed heavily all series. Taking their toll were four combined rain delays, a 3 1/3-inning start by Jacob Turner and ace left-hander Chris Sale getting scratched from his scheduled start Saturday for a clubhouse incident that led to a five-day suspension.
Robertson pitched three times in less than 24 hours, including twice Sunday, after getting an out in the eighth inning before the game was suspended by rain Saturday night. He earned the win in that game by throwing the ninth inning when it resumed Sunday and then picked up his second win of the day when Melky Cabrera's walk-off single drove home Adam Eaton after his blown save.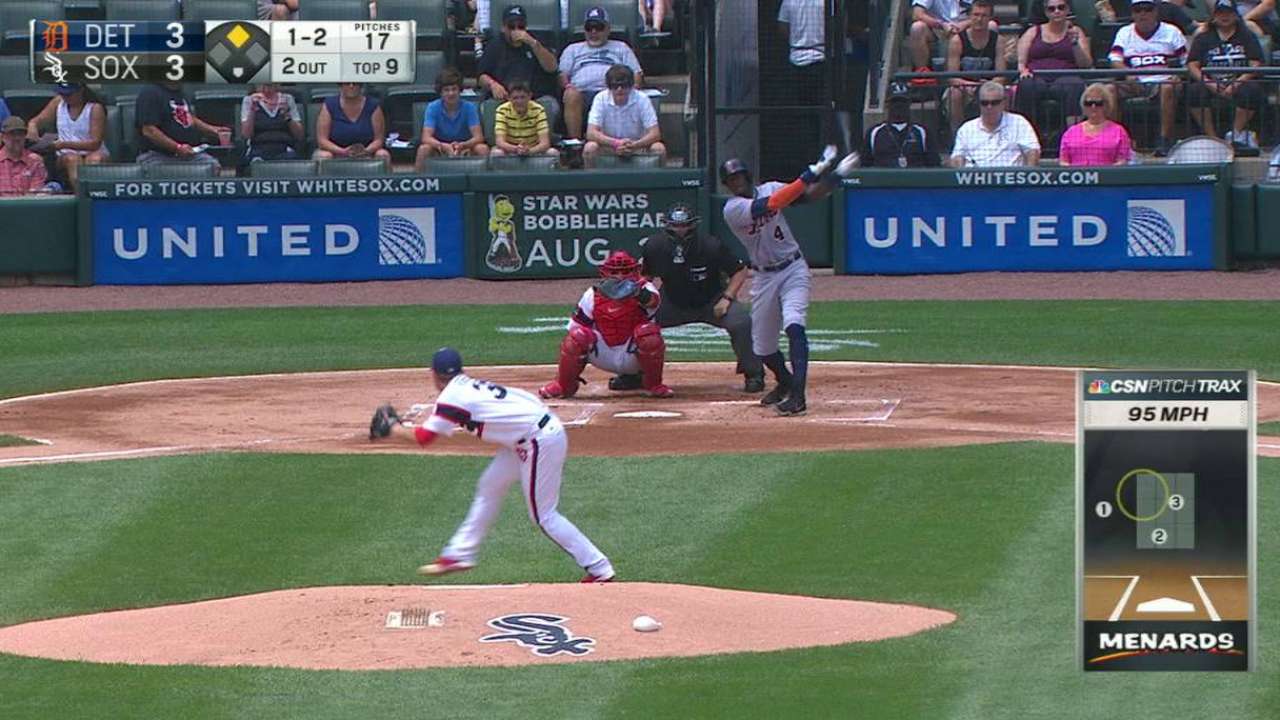 "I don't deserve the second one," Robertson said. "Jose Quintana pitched his tail off again, and I went out there and screwed it all up. Three two-strike home runs is ridiculous. It's absurd that I pitched that poorly. I need to pick it up. Tough day for me, personally, but I'm really glad for the team. We needed those wins today."
Brian Hedger is a contributor to MLB.com based in Chicago. This story was not subject to the approval of Major League Baseball or its clubs.