Rupp sits after HBP as precaution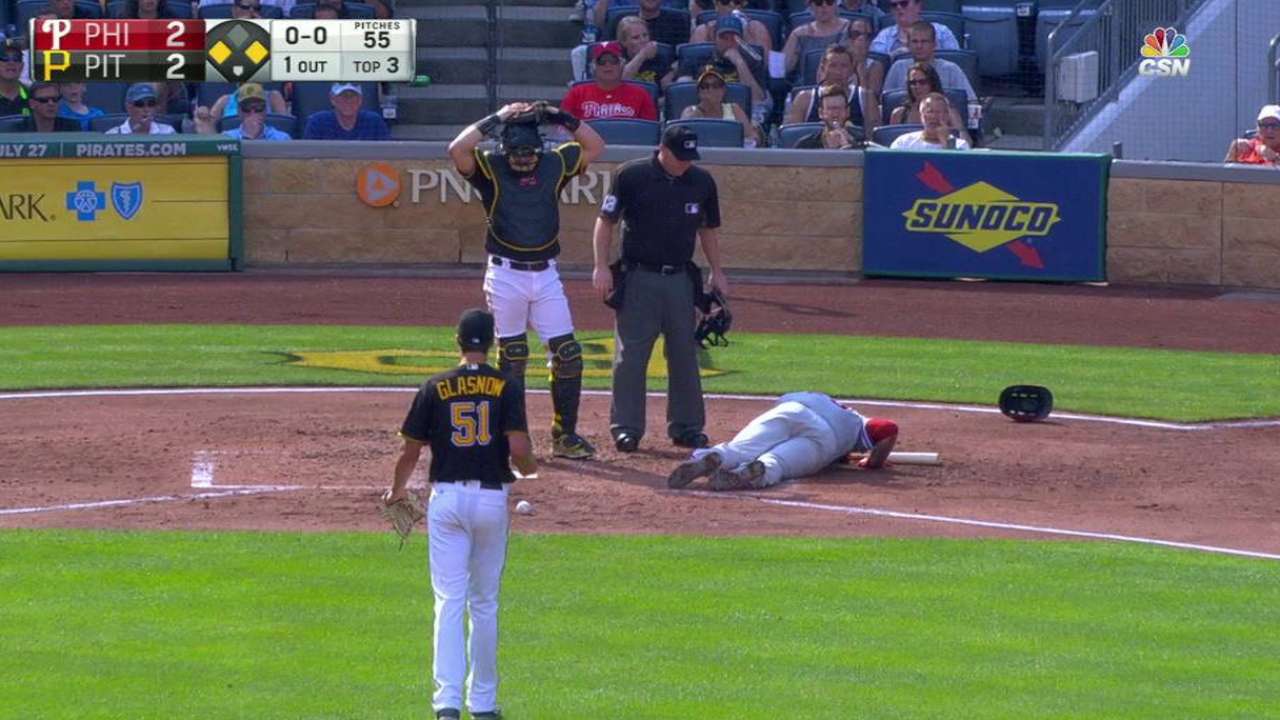 PITTSBURGH -- Getting hit by pitches has limited two Phillies players in their series with the Pirates.
Maikel Franco was hit on the left wrist by Gerrit Cole on Friday, and did not play Saturday as a precaution, though X-rays came back negative. He entered Sunday's game in the fifth inning, replacing Andres Blanco at third base and batting third. Cameron Rupp was hit in the head with a pitch by Tyler Glasnow on Saturday, with the ball hitting the flap of his helmet and impacting his cheek.
Rupp avoided any broken bones or a concussion, but both were out of Sunday's lineup as a precautionary measure. Franco fractured his wrist in the same place last season, but has been icing and wrapping the wrist to ease any soreness.
"It's probably just precaution, because I think I'm available to play if needed," Rupp said. "You get hit in the head, you want to take a little more precaution than if it was another part of your body."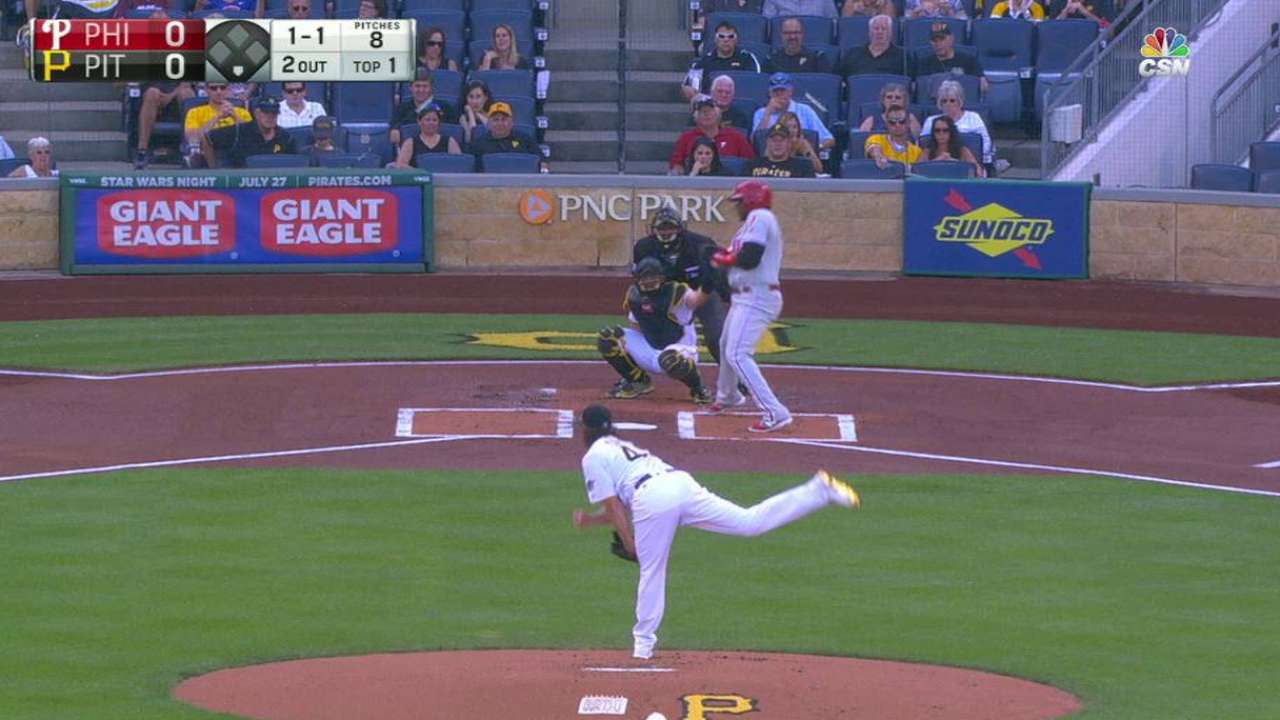 Blanco was also hit in the sixth inning of Friday's game by Cole, and Arquimedes Caminero pegged Tommy Joseph in the seventh. Pitcher Aaron Nola was hit on his left knuckles by a Glasnow fastball on Saturday, but he continued to pitch. With so many Phillies players getting hit by pitches in the series, there's a question about whether the Phillies feel the need to retaliate -- though Zach Eflin did pop Andrew McCutchen in the lower back after Franco was hit Friday.
"That's not for me to say," Rupp said. "[It's not good] to have two guys out of the lineup that are normally in there. But that's just something that whatever happens, happens."
Rupp doesn't believe Glasnow did anything on purpose, as the ball can get away from everyone sometimes. But the Pirates are known for pitching inside, which can be dangerous if not done properly.
"You play against these guys all during Spring Training," Rupp said. "They do the same thing there. They preach about pitching inside, which, like I said, is fine. But like I said, you've gotta be able to pitch inside. You've got to throw it in there and not hit guys."
Sarah K. Spencer is a reporter for MLB.com based in Pittsburgh. This story was not subject to the approval of Major League Baseball or its clubs.